Recently I have become intrigued by the many names of Jesus. As I studied them I went from awe at His glory and sovereignty, to thanksgiving for His provisions, to an intimate recognition of Who He is in the situations I am walking through right now.
His many different names describe His character and care toward us; this "Man of Sorrows" relates to our pain, this "Bread of Life" feeds our soul full up, this "Good Shepherd" leads us beside quiet waters, this "Arm of the Lord" is never too short to rescue us from despair.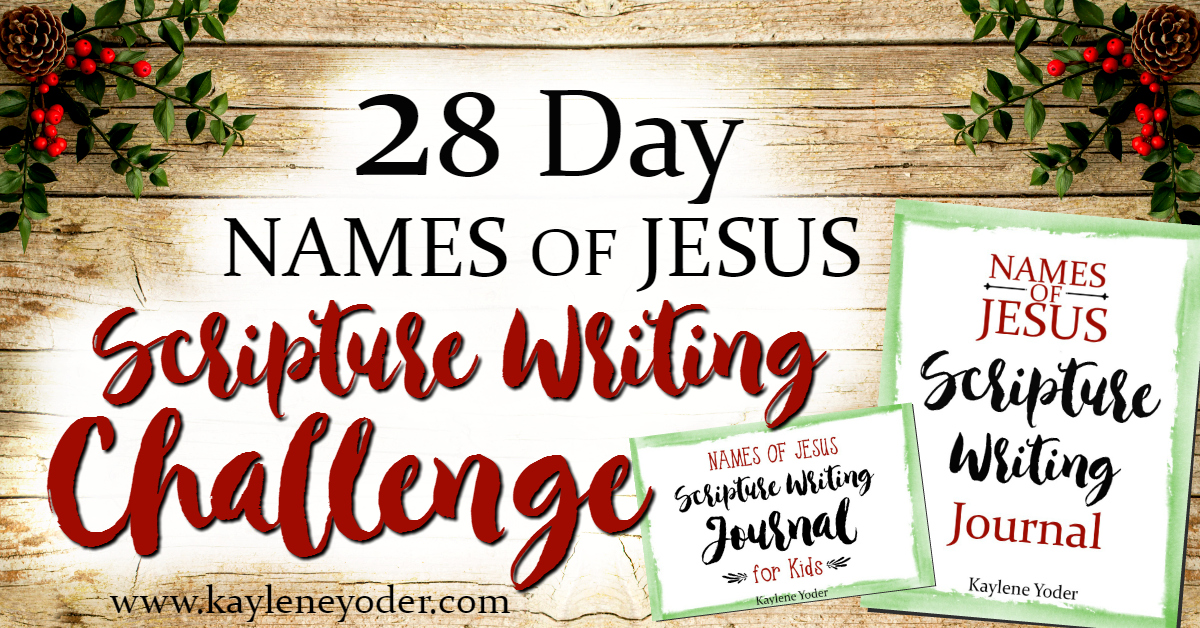 This Jesus… I desire to see Him more and more. And through the beautiful word pictures we glimpse in Scripture, His name becomes one we can learn to cherish, relish, devour, and glorify.
With His name in mind we have designed Scripture writing journals that will help you gain a new appreciation for His character and ways. This journaling set completes the Names of Jesus Advent Pack we offer here.
With the 33-page Names of Jesus Scripture Writing Journal you will receive:
Daily Scripture reading assignments (reminders via email)

Daily Scripture writing assignments

Personal reflection prompts

BONUS! – a Free Names of Jesus Scripture Writing Journal for KIDS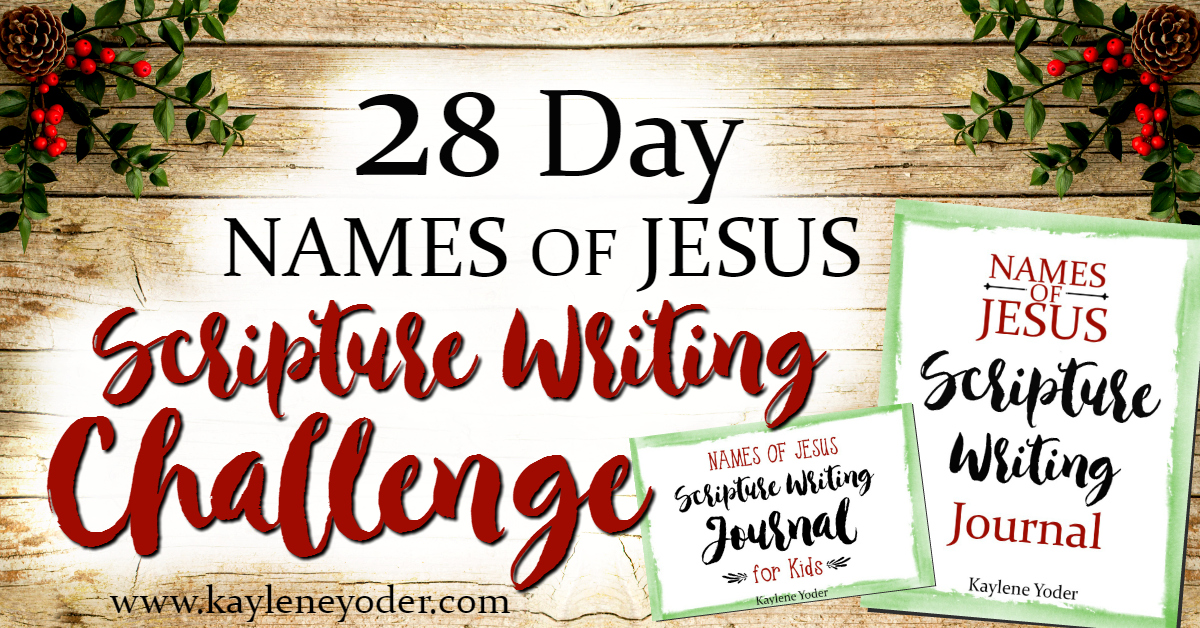 $5.00

IMPORTANT: After purchase, please look for an email receipt from SendOwl, our digital products delivery service. You will have two(2) downloads  of each product. These expire sixty(60) days after purchase. Please have a printer available upon downloading. 
To assemble your Scripture Writing Journal(s):
Download. For best results print immediately upon downloading.

Cut Kids Journal where indicated.

Punch holes and compile journals into brad folders, binders, or other plastic spiral binding. Loose leaf works well, too!

Enjoy studying Jesus precious name!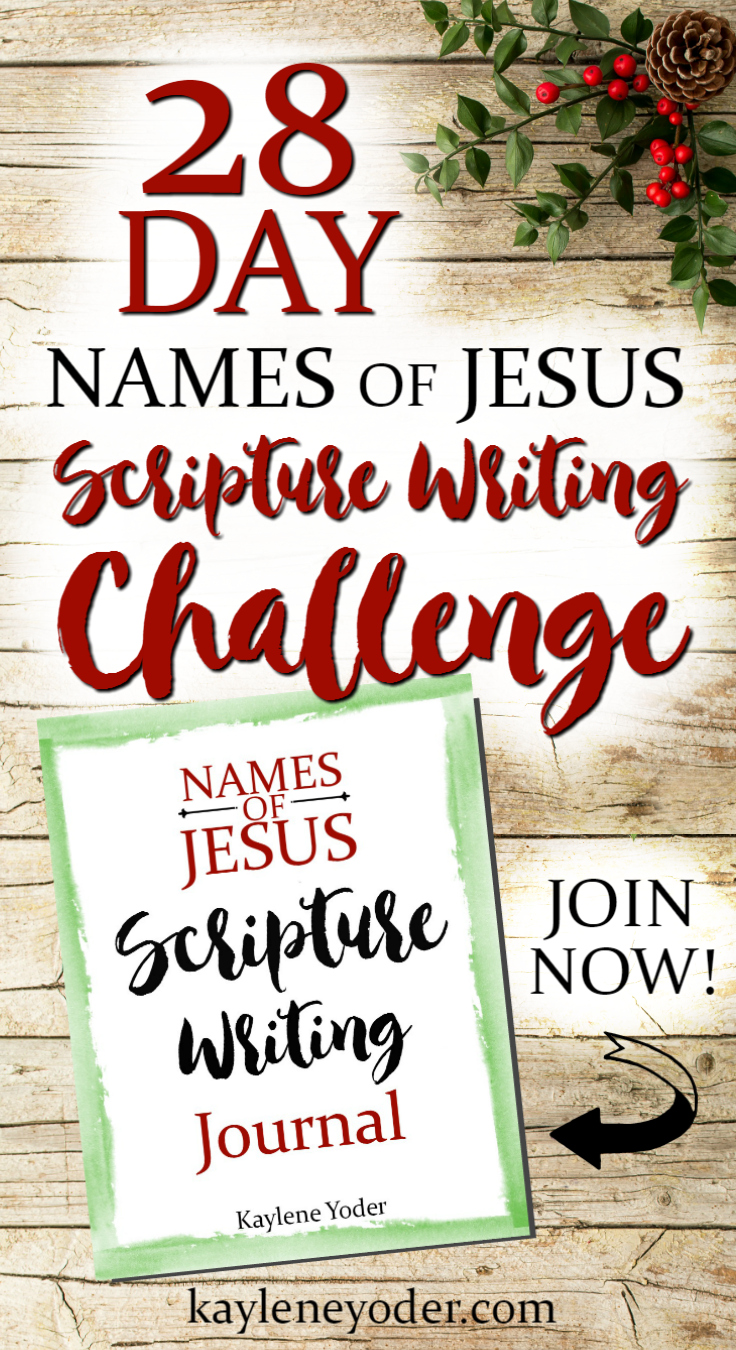 Questions about the Journals:
How lengthy are the Scripture writing assignments? The adult's journal assigns anywhere from 2 – 10 verses. The children's journal is limited to 1 – 2 verses.
How much time should I allow to do the reading and writing assignments? This vary's by individual. If you like to meditate on Scripture you may want to allow up to 30 minutes. If you are new to Scripture writing or are working with children and short attention spans these assignments should take no longer then 5-10 minutes.
Are these journals only recommended for the Advent season? These journals have been inspired by the Names of Jesus Advent Pack and compliment the pack beautifully, however, we have designed them to be an appropriate adventure any time of the year. These journals would be great for personal spiritual growth, children's Sunday Schools, home schools, or family devotions.
To complete your family's Advent celebration, consider adding the coordinating Names of Jesus Advent Pack. Oh! And don't forget to grab your very own & very free Advent reading schedule below!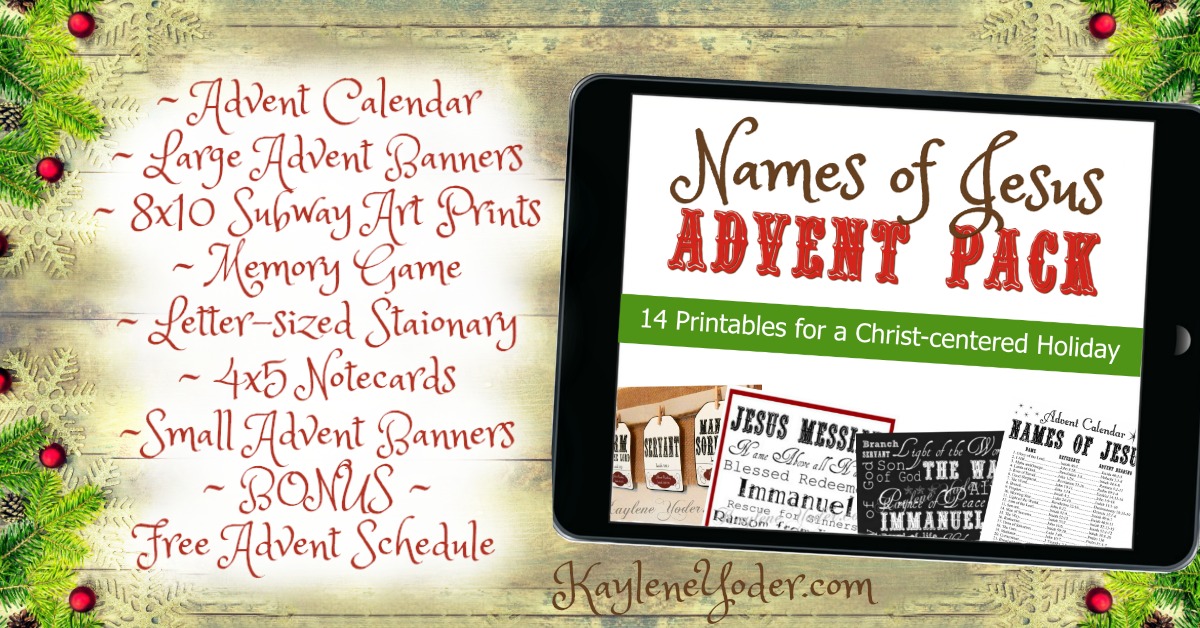 (Visited 3,332 times, 6 visits today)