I wonder what it was like to be an Israelite to cross the Red Sea and then turn around to see the Egyptian army come thundering toward them.
I can't say that I would have been the most courageous one in the bunch. I tend to have a nagging sense of doubt or fear in my back pocket and it rears it's ugly head at times.
One thing I am learning is that my courage may waver, but the courage Supplier never will.
He goes before us and is always with us, He never leaves us nor forsakes us (Deuteronomy 31:8). He is our rock and our fortress. Our deliverer and our refuge, our shield, our salvation, and our stronghold (Psalm 18:2).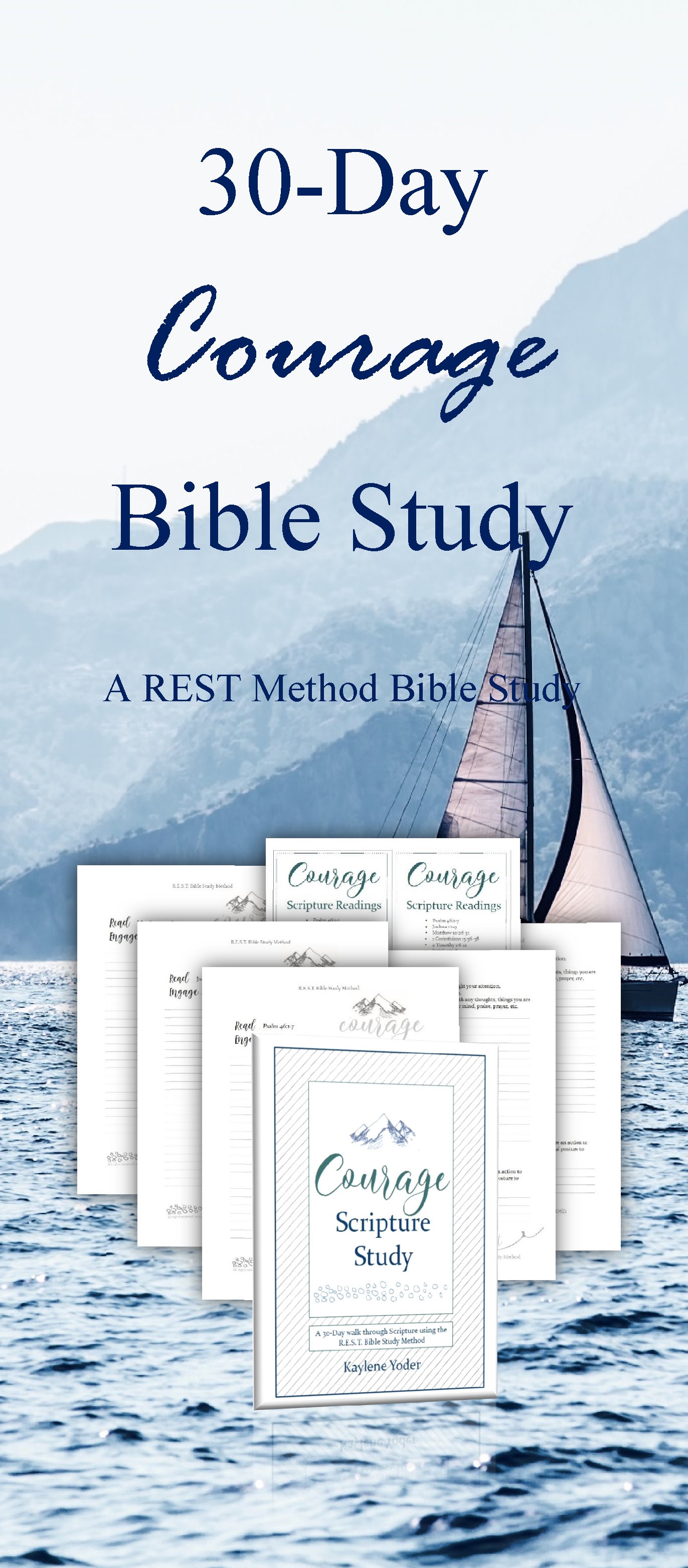 Friend, if you are needing a little strength, or you need to serve your fears a strong dose of courage, I hope you will find this Courage Scripture Study of great value.
Here's what to expect:
65 page Printable Workbook

30 days of Bible passages focusing on the topic of Courage

Soul deep encounters with Christ as you work through our

R.E.S.T. Bible Study Method

Each day will take 15 – 30 minutes depending on how long you prefer to rest with the Father

A breakthrough in your faith and dependence in the Lord

Renewed (or an all new!) intimacy with Christ

…and whatever else the Lord wants to teach you!
It is very important for you to know that this is not a devotional. There are very few human inspired words in this Courage Scripture Study. My heart's desire is to guide you directly to the Word of God and let it speak for itself. I want to inspire you to close the devotionals and equip you in becoming Scripture rich.
No fluff. Just you and Jesus spending time, sharing thoughts, and holding hands.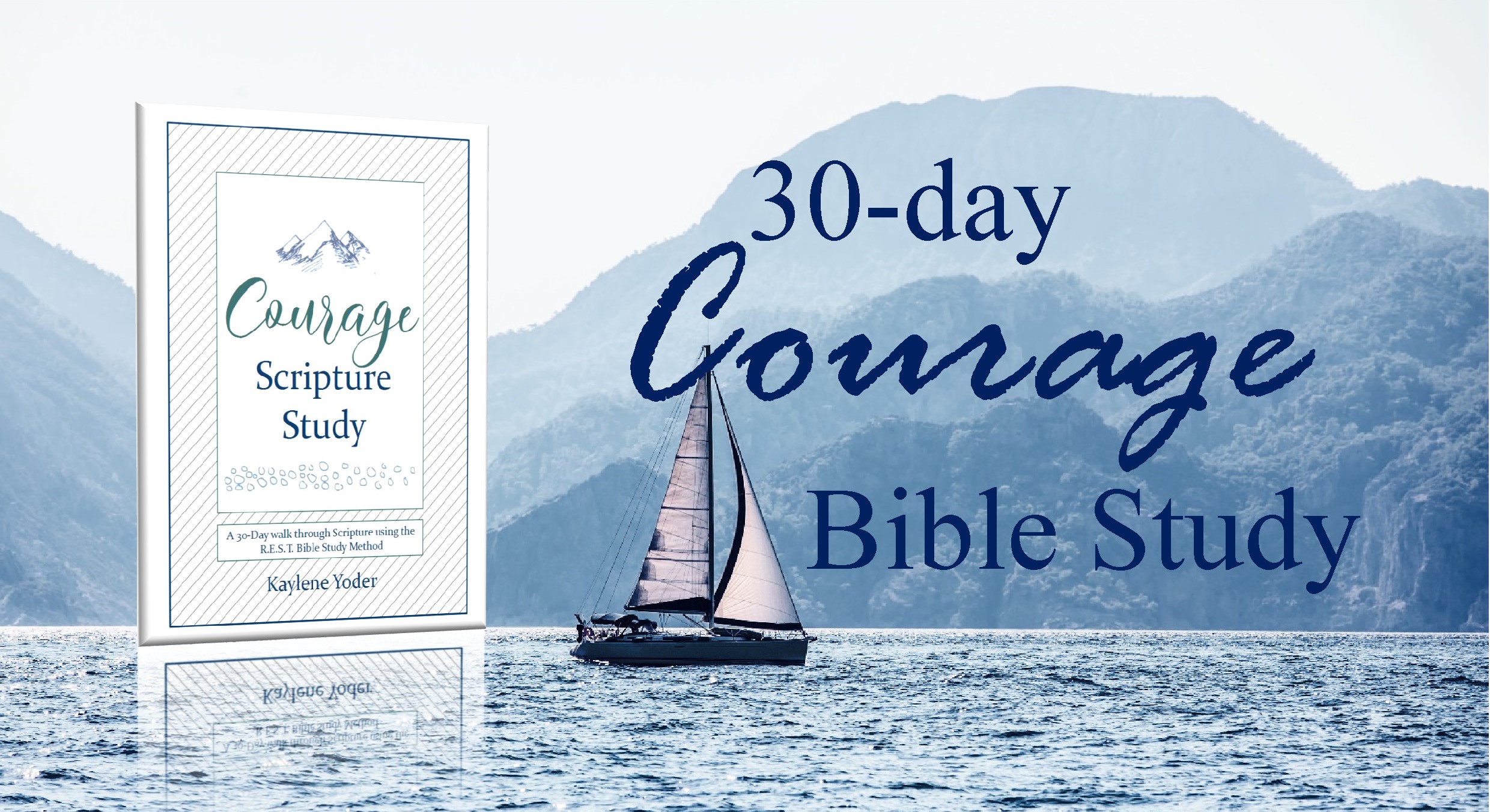 We have searched the Scriptures for  passages that speak powerfully to the topic of letting growing in courage. We could have just told you about them in writings of our own, but telling and reading about them isn't the same as experiencing them.
And we want you to experience His gentleness, His kindness, and His trustworthiness for yourself. We desire that you feel the magnitude of His strength for yourself. So, we have designed a guided Scripture studying method called the R.E.S.T. Bible Study Method which will send you fast and deep into the heart of our Heavenly Father.

Friend, I pray for you and I a renewed desire to seek the Lord and the courage to do so in ever increasing measures. And I pray that when we find Him that our brokenness would only become fodder for the garden of wholeness He desires to grow within us.
Like an Israelite watching a massive Egyptian army coming toward you through the Red Sea, just remember, those walls are made of water and with the mere wave of a stick the Lord can make your troubled waters run smooth once more.
Grow deep & live courageous!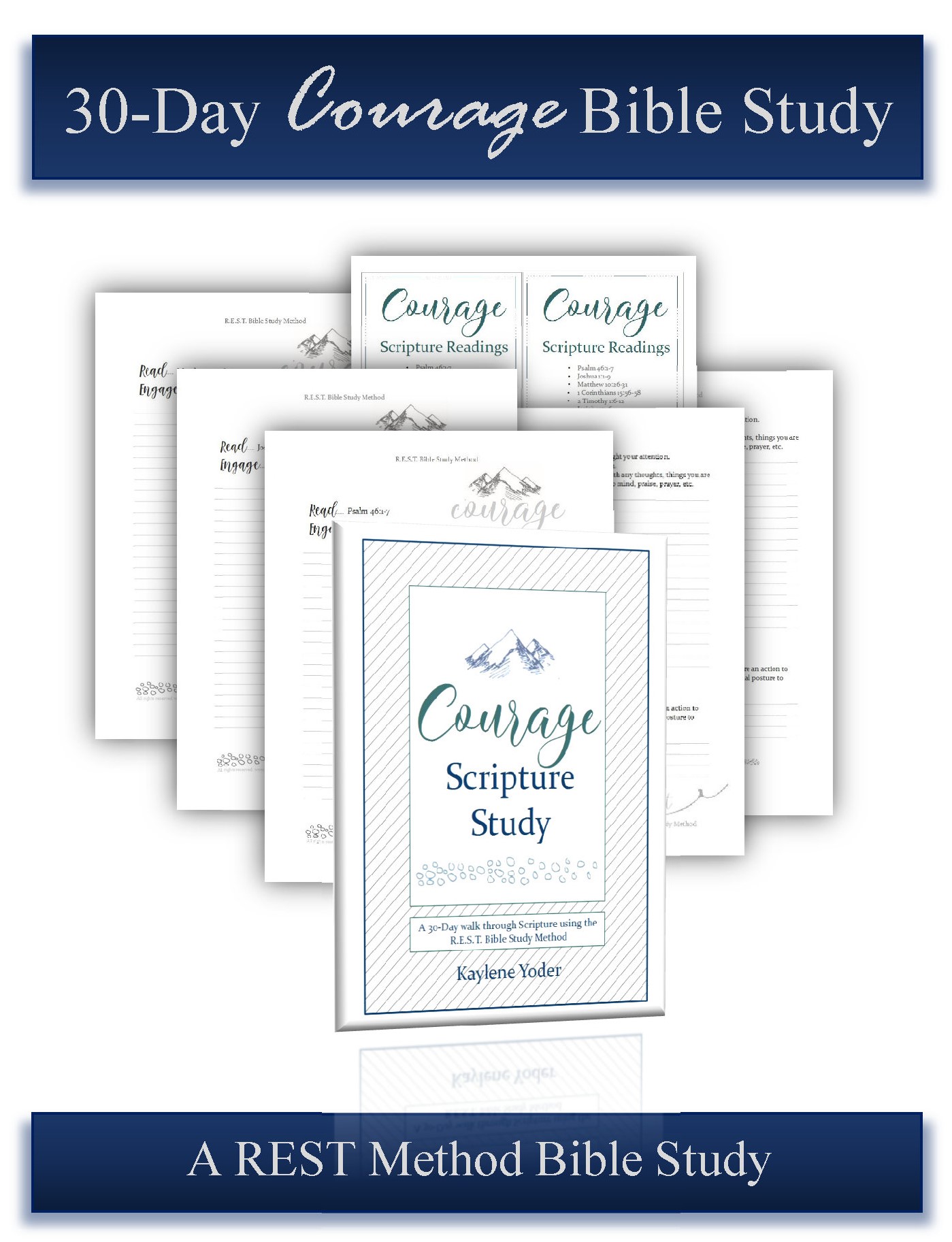 $7.00

"I started it last night, and I enjoyed. It made me stop n think.  I prefer workbooks that have questions and fill in blanks or multiple choice answers… but the way you do it, it makes you dig and think." Tina
I love how you let the word speak for itself and don't try to twist it into something that it isn't. I  plan on using it in the future when I read the Bible to make sure that I am really getting from it what I need to get.  I'm already looking for the next study of yours that I can do. My best friend does them at the same time as me and she loves it as well." ~ Erika
"I just wanted to let you know that I have really enjoyed and learned a great deal from the REST Bible Study Method. I will definitely use this method again." ~  Patricia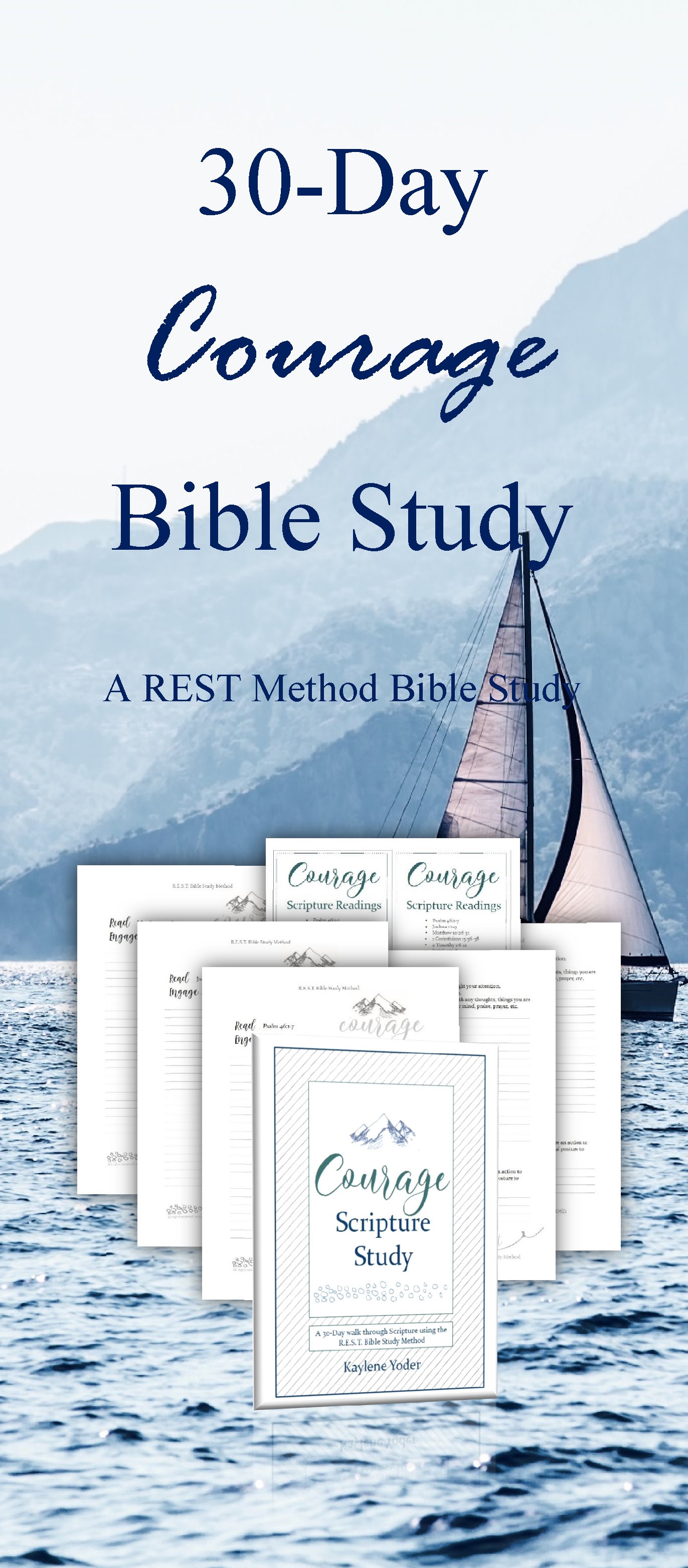 $7.00

Don't forget to claim your free Courage Scripture Reading List & REST Method Sample below! Share with a friend and invite her to take the Courage Scripture Study with you!
Disclaimer: By requesting your free Scripture Reading List, you will also be added to our Monday "faith pep-talk" email which has a "Monday Freebie" section. Just thought you might appreciate a few more free offers. 🙂