A Wife's 40-Day Fasting and Prayer Journal is a praying wife's best friend!  ~ Heather M.
This devotional prayer journal is available in paperback or Kindle. It is designed to guide and teach women how to build a strategic prayer practice. The 40 specific topics to pray over your husband and marriage include his daily choices, his attitude, gaining wisdom, purposeful parenthood, your marriage, his spiritual leadership and much more.
Each day of this journal offers:
A short devotional read
A prayer
Scripture writing exercises 
Personal journaling prompts, and
Fasting options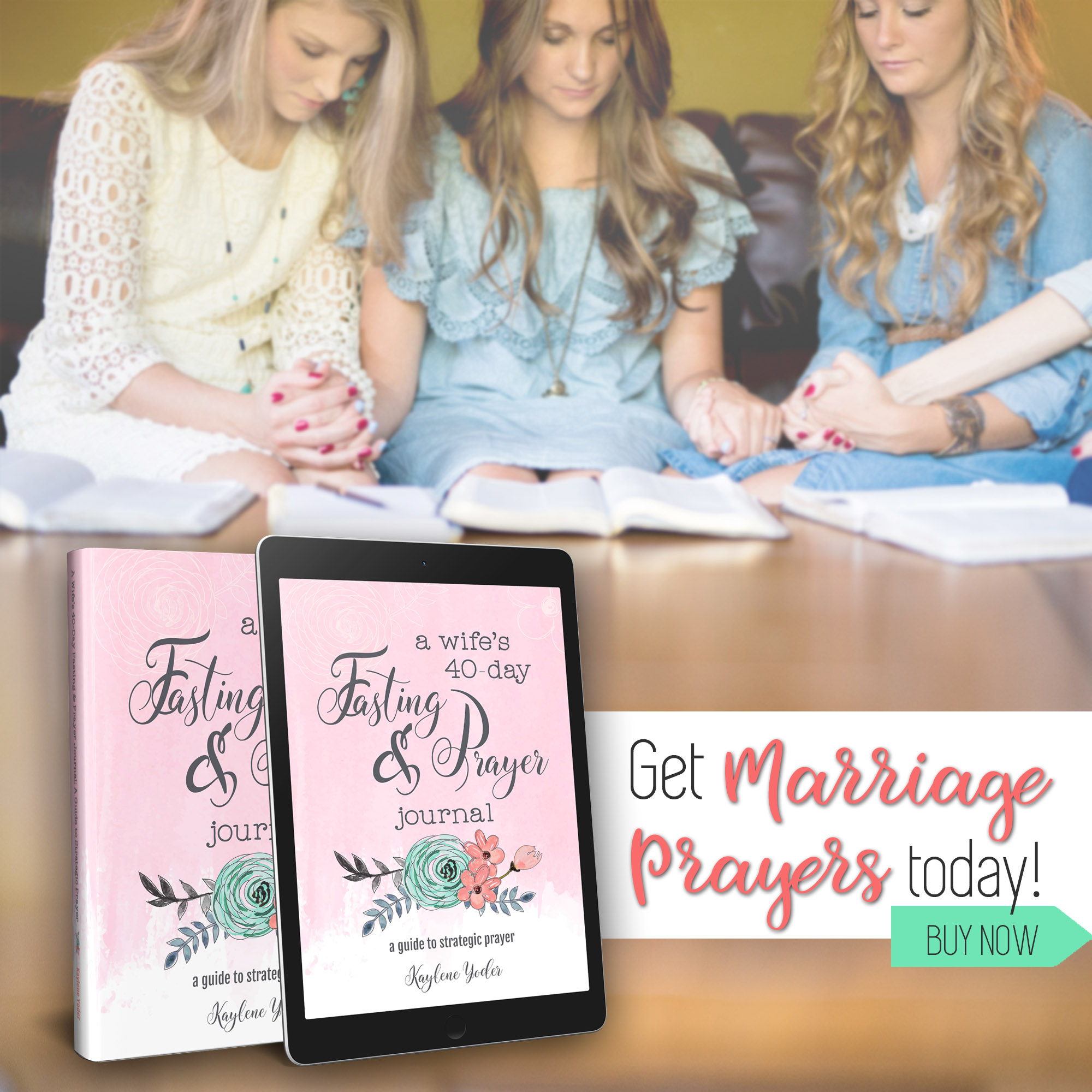 Testimonials
"Thank you so much for allowing God to use you. I have enjoyed this journey and I look forward to doing it again, and again and again. I was desperate for a reconciled relationship with God again while going through a rough time in my marriage that almost ended in divorce and two days into your fast God moved and allowed us to reconsider. Thank you for being such a blessing to many. ~ LaShunda Felton
"I absolutely love that Kaylene focuses intently on the importance of prayer in marriage. She leads us wives in praying for our men in 40 different ways: his work, his heart, his faithfulness, his attitude…our husbands needs prayer covering from their wives in all of these aspects. Whether you already pray over your husband or not, A Wife's 40-Day Fasting and Prayer Journal, will help you focus on this vital responsibility in marriage. Start praying for your man and your marriage…then watch God work and move in your life." ~ Aimee Imbeau, founder and author at A Work of Grace
"This 40 day prayer challenge was an eye opener as to how much my husband struggles with things in his heart that he never talks about! Thank you so much for sharing! Good bless you! ~ Amanda
Please note: By accepting this offer you will also receive access to our Monday site-wide email which includes a "Monday Freebie" section.
(Visited 14,396 times, 1 visits today)