Statistics suggest 80% of Christians struggle with being in our Bibles every single day.
In a recent survey of the community that makes up KayleneYoder.com,  70% of us admitted our daily reading habits could tolerate some improvement.
These same 70% decided if their devotion time could consist of small intimate portions of Scripture each day, they would most likely feel less intimidated by Bible reading.
I get it. I've felt overwhelmed by Bible reading. I've had a lack of motivation. I've been bored, distracted, frustrated that I didn't do it "properly" without understanding that the only way to "properly read the Bible" is to just open it and read it.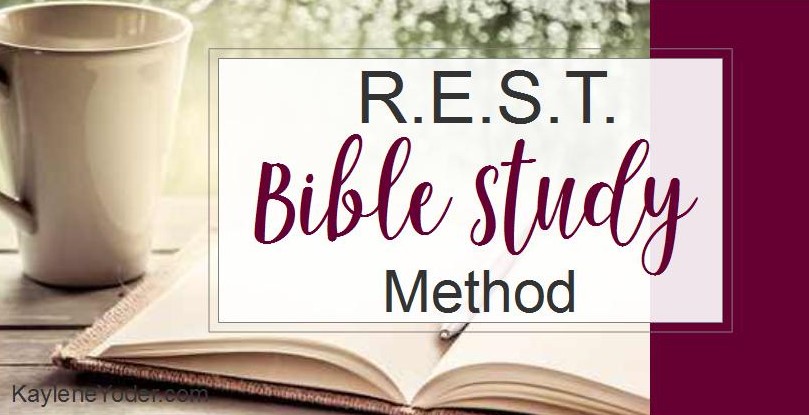 Quite frankly, I've been hoodwinked into believing I am ill-equipped to read the Bible for myself.
I believe as a whole, we've begun to  believe we can simply consume whatever someone else learned from their Bible time instead of reading the actual meat of the Bible for ourselves.
This is why there is such an onslaught of devotional reading material, which is good, but not God's best for us. Don't get me wrong, devotionals have a place (I wrote one myself! wink!), but it saddens me that we will open a devotional book but we won't open THE Book, God's Holy Word.
This R.E.S.T. Bible Study Method is for any individual who wanting to:
Open God's Word for yourself

Read God's Word for yourself

Meditate God's word for yourself

Hear from God for yourself

Grow closer to God through soul deep encounters with Him

Experience personal revival, and

Claim a renewed faith
The R.E.S.T. Bible Study Method is not a devotional filled with thoughts or insights gleaned through someone's time with the Lord. It is simply a method that will guide you through a powerful and personal time with the Father.
Our goal with the R.E.S.T. Bible Study Method is to quip women to lay down the devotionals and delve into the real Word of God. I don't just want to read about the Word – I want to eat the Word, savor the Word, digest the Word, and then live out the Word.
Friend if that is your desire as well, I pray you will try the R.E.S.T. Bible Study Method. Through reading and focusing on bite-sized portions of Scripture this method is designed to help you:
draw closer to the Lord 

find

intimacy with Christ

truly taste Scripture for yourself

learn how to study the Bible for yoursel

f

drop the shamed feelings

of not being able to devour large chunks of the Bible at a time

get back in the habit

of reading the Bible

see God's Word come alive

in your life

establish a craving for a personal a time with the Lord each day

Using the 4 phases in the R.E.S.T. Bible Study Method you will:
R –

Read.

In this step you will not be given find a human written devotion to read. Instead you will be reading a small portions of Scripture. After reading the written word of God you will me moved into a time where you will…
E –

Engage

with the word of God. This phase incorporates Scripture writing. Writing out assigned passages will help you slow down enough to let God impress His Word upon your heart. Next it is time to…
S –

Savor

God's Word. This step is led by a few questions that will help you identify what the Lord is trying to tell you regarding the passages you just read and wrote. After this very intimate time with the Father, it is time to
T –

Take charge

of your word from the Lord. In this last pprtion of the R.E.S.T. method you will be prompted to claim what God said to you for your own life, your day, or your situation.
Personally, I have been using the R.E.S.T. Bible Study Method for about six  months now, and it has fed my soul in ways I never dreamed possible. The dry, parched places of my heart are being sprinkled the Father's love each time I meet with Him. I daresay, He has revealed and healed things I had forgotten were there.
I love this Bible study method and I pray you will decide to join me, but first I want to share what other women are saying about it.
What participants are saying:
"It's helping me a great deal. You put me into baby steps to dig and reach out to God. High five to God!" ~ C.S.
"I am still working through the challenge but I have really enjoyed it so far! I would love to have this as a regular Bible study!!" ~ Krystal

"I love doing the prayer and study. It keeps me focused and put a good start to my day! I am grateful for your studies." ~ A.A.
"I just wanted to let you know that I have really enjoyed and learned a great deal from the R.E.S.T. Bible Study Method. I will definitely use this method again." ~  Patricia
Products and Challenges using the R.E.S.T. Bible Study Method: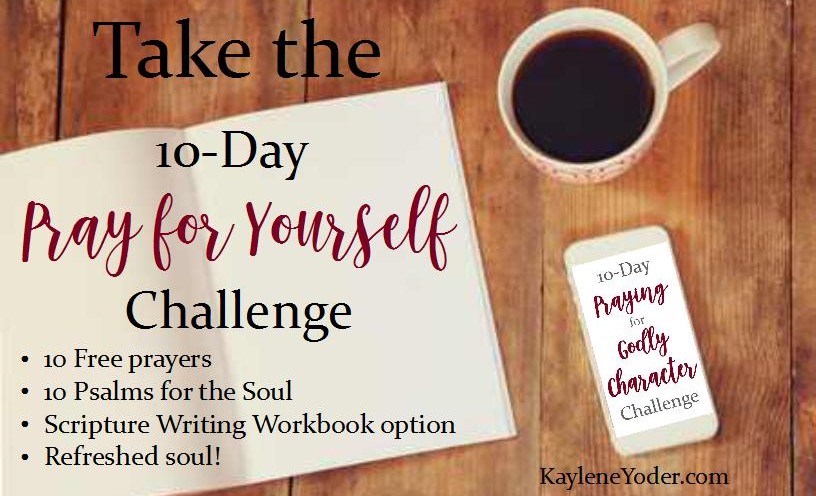 You may get your first experience with the R.E.S.T. Bible Study Method through our 10-Day Pray for Yourself Challenge. This 10-day email challenge will guide you through daily emailed prayers, then provide you with a downloadable workbook that walks you through the R.E.S.T. Method.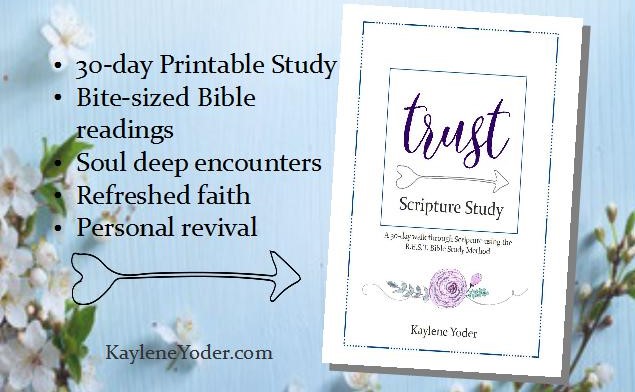 The Trust Scripture Study is a topical 30-day workbook also using the R.E.S.T. Method. We have searched God's Word for 30 passages that will deepen and expand your trust in the Heavenly Father, then applied the R.E.S.T. Bible Study Method to guide you through a precious time of communing with Him. You may find full details here.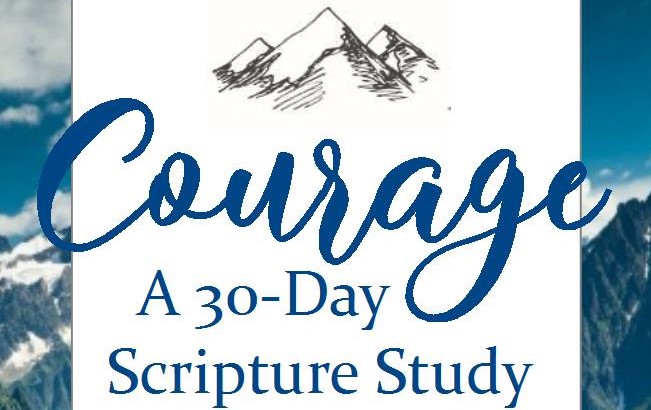 The Courage Scripture Study is a 30-day workbook that highlights Scriptures that will boost your faith to "fear not". You may find full details here.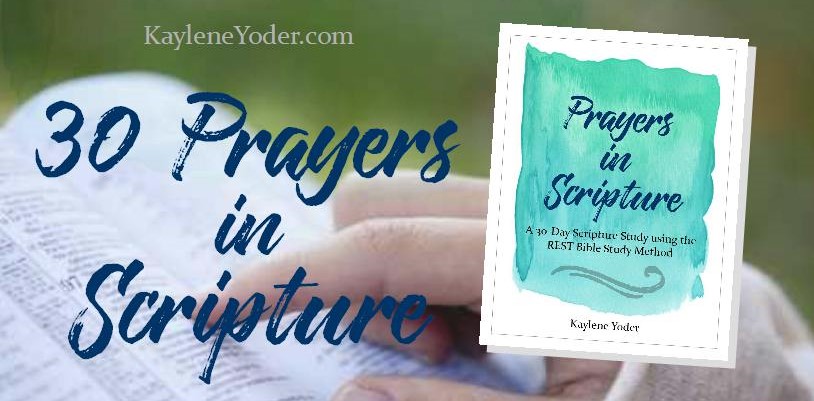 The 30 Prayers in Scripture Study uses the REST Method to explore powerful prayer examples in God's Word. Find full details and a free sample here.
Look for more R.E.S.T. products in the near future!
 Copyright: pingpao / 123RF Stock Photo
 Copyright: justinkendra / 123RF Stock Photo
10-Day Pray for Yourself Challenge
(Visited 33,762 times, 2 visits today)