Sometimes I wonder if we've been hoodwinked into believing we can simply consume information from a Bible Study, devotional, or other book, instead of reading the Bible for ourselves.
I know I've fallen for that.
However, there came a time when I was tired of reading other people's insights of the Word because I wanted my own.
I was tired of gathering intellect.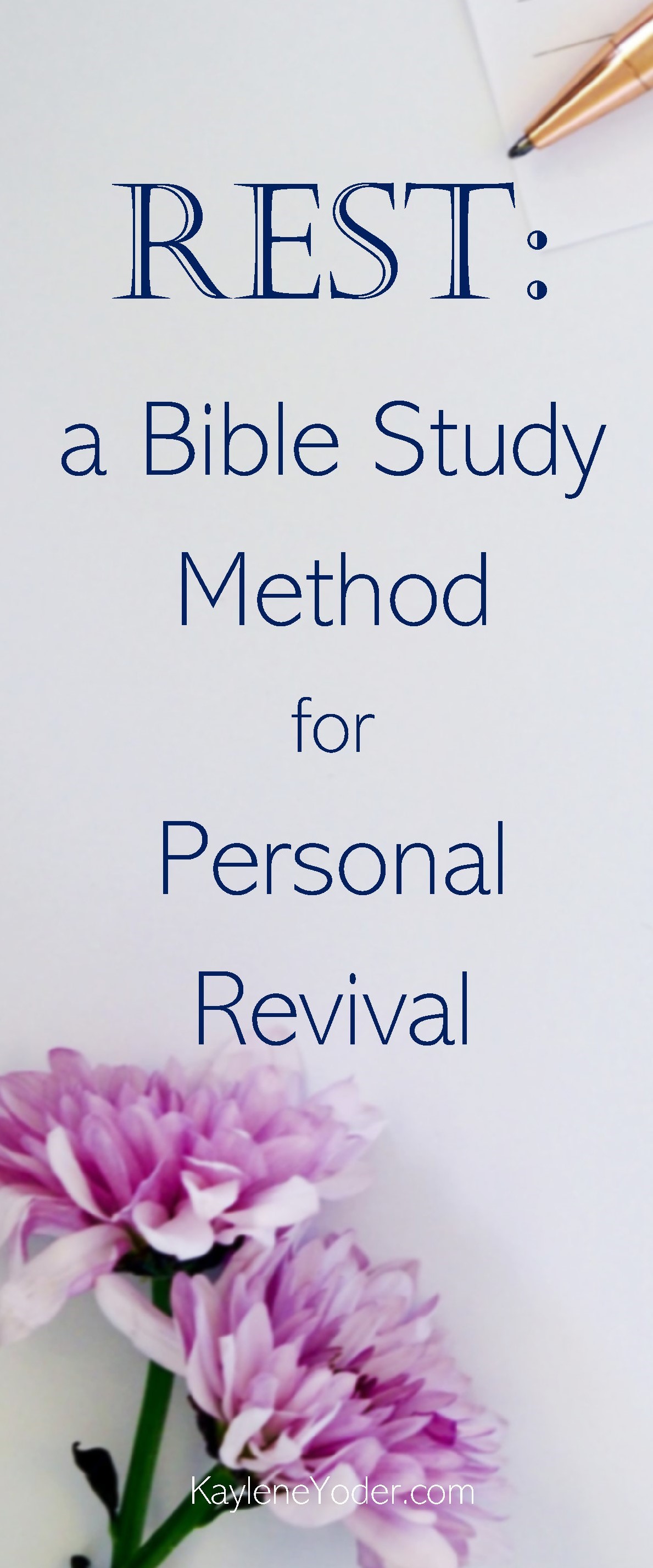 I craved intimacy. Something that proved to me that God's Word can speak to me.
I wanted to know if I could hear from Him myself instead of read what He told others.
I wanted to know if there was a way I could actually carry his Word with me throughout the whole day instead of forgetting what I read as soon as I closed the Bible.
Other people's knowledge and insights are great… but they will never speak they way God's Word does.
I wanted to learn that for myself.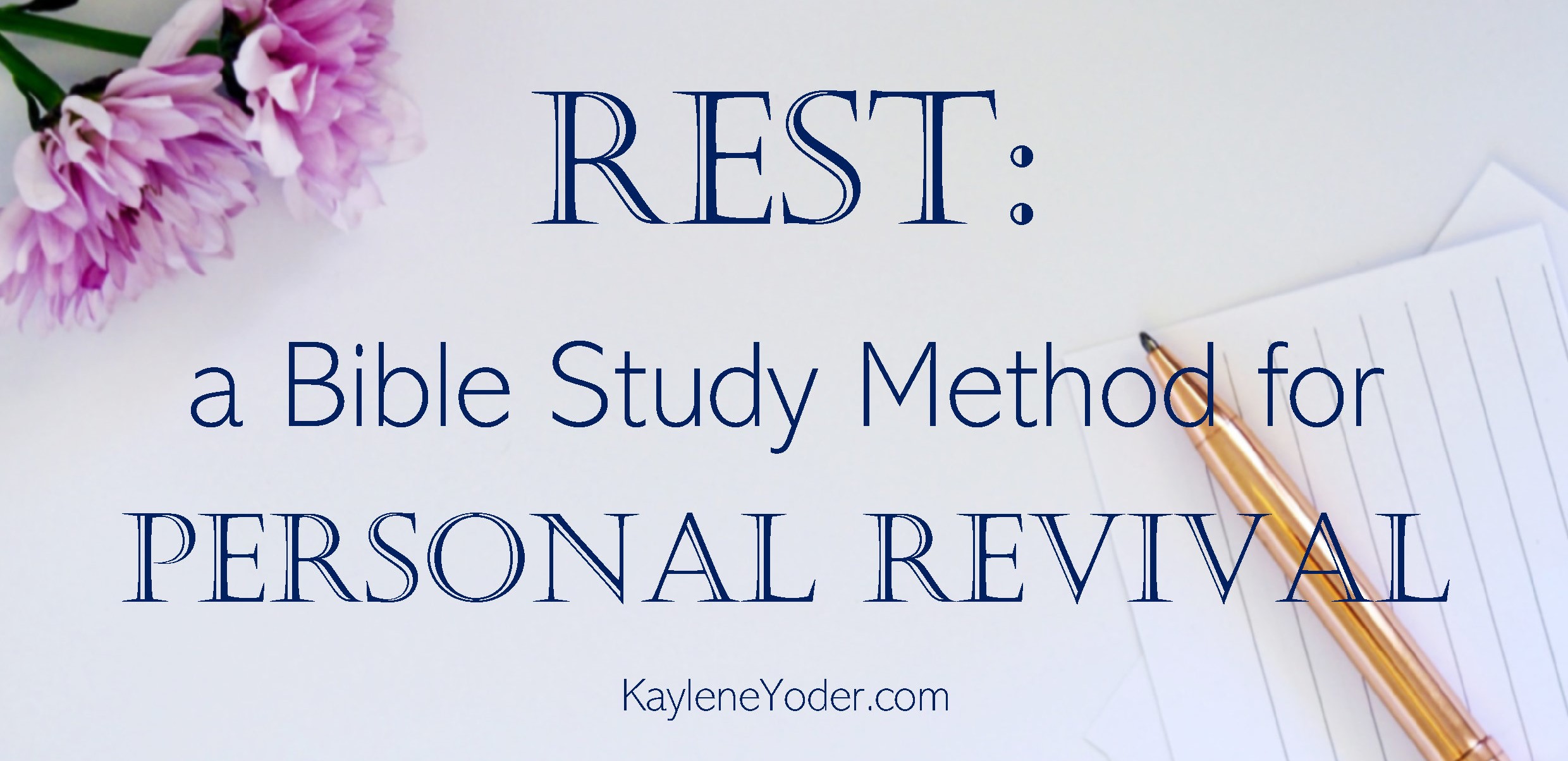 When I started the REST Method, I was more interested in nurturing connection with our Heavenly Father, than I was about loading my mind with information.
I wanted intimacy more than intellect. Both are vital, but I needed transformation more than information.
Information is forgettable – truly experiencing the Lord's presence is not.
The REST Bible Study Method is for you if you:
you are tired of weighty, intellectual Bible Studies

you want to get into God's word for yourself

you desire intimate times with God

you long for Him speak to you personally

you want to experience personal revival
Sherry says, "I really like the REST Method of Bible Study. It helps me determine what God wants to say to me and then retain the information much better that the way I've been studying my Bible in the past. I often forget what I read in five minutes, but with the REST Method I sort of mull things over through the day."

The REST Bible Study Method is not a devotional filled with thoughts or insights gleaned through someone's time with the Lord. It is a topical Bible Study method that will guide you through a powerful and personal time with the Father.
My goal with the REST Method is to quip women to lay down the devotionals and delve into the real Word of God.
I don't just want to read about the Word – I want to eat the Word, savor the Word, digest the Word, and then live out the Word.
Friend, if your desire is to be placed solidly on God's Word as well as retain His Word & remember what He says, I pray you will try this new REST Method. Through reading and focusing on bite-sized portions of Scripture this method is designed to help you:
truly taste Scripture for yourself

retain the Word of God throughout the whole day

train your mind and heart in the ways of the Lord

hear from Him in fresh ways

get back in the habit of reading the Bible

establish a craving for a personal a time with the Lord each day
Keri says, "This is the first time in a long time that I am excited about my devotional time. I can't wait to get up and spend time with God!"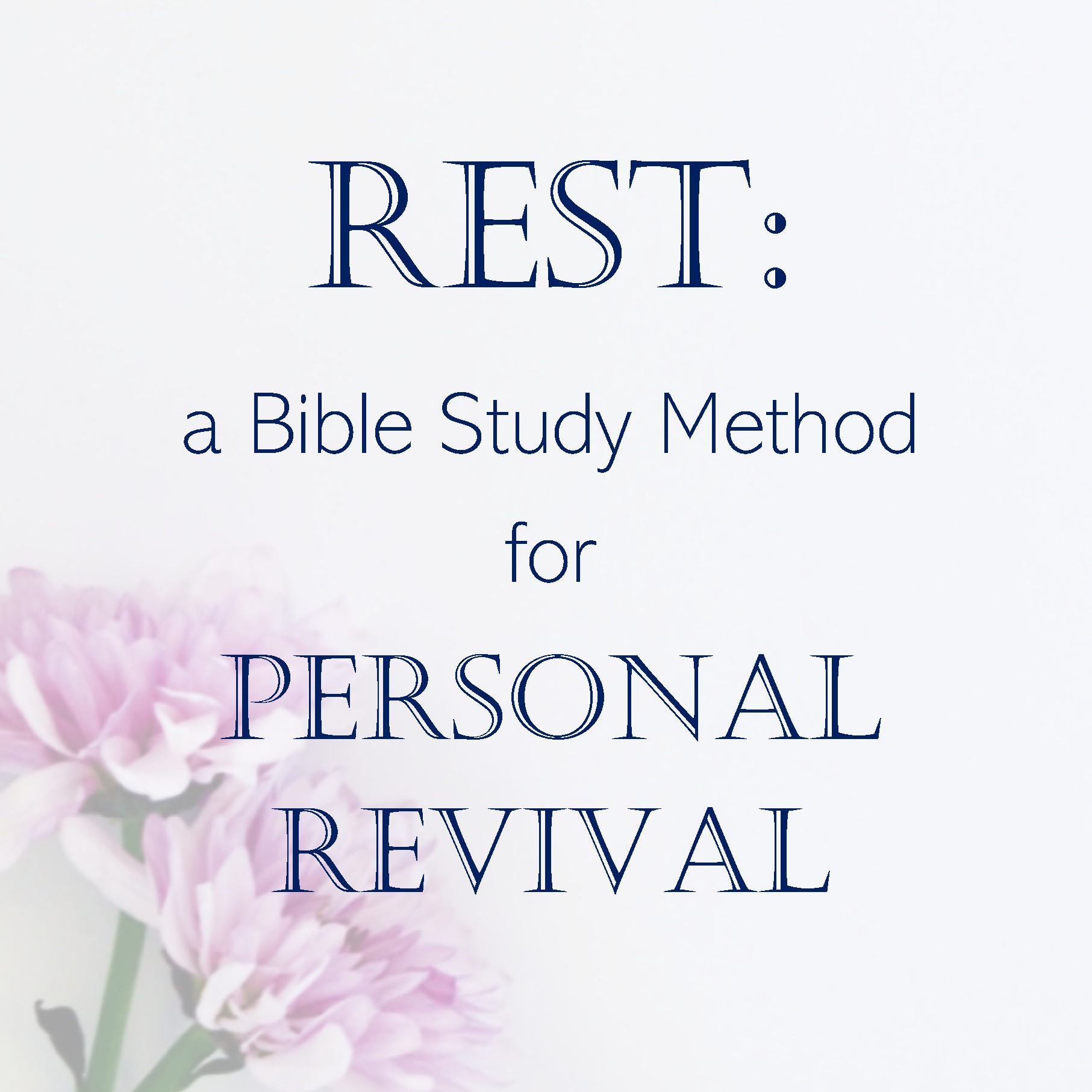 During the REST Bible Study Method you will:
R – read a short passage in a specific topic
E – engage with the Scripture; write it out
S – savor the passage; meditate on certain portions of it
T – take charge of your Word from the Lord; write down what God is impressing on Your heart
"Aimee says,"I am a REST Bible Study newbie and I am in LOVE with this Method. I have tried for years to dig into the Bible and until now I didn't know how. I am learning, growing, and truly awakening for the first time."

Cindie says,"When I first looked at it I thought, well this looks a little too simple. Wow. Just wow. My early morning study time has never been so intensely rewarding for me. The simplicity of your REST Method takes me so much deeper than I would have realized. It is very effective in creating the right setting and opportunity to hear from the Holy Spirit."
REST Method Bible Studies – Topical Bible Studies for a Personal Revival Experiences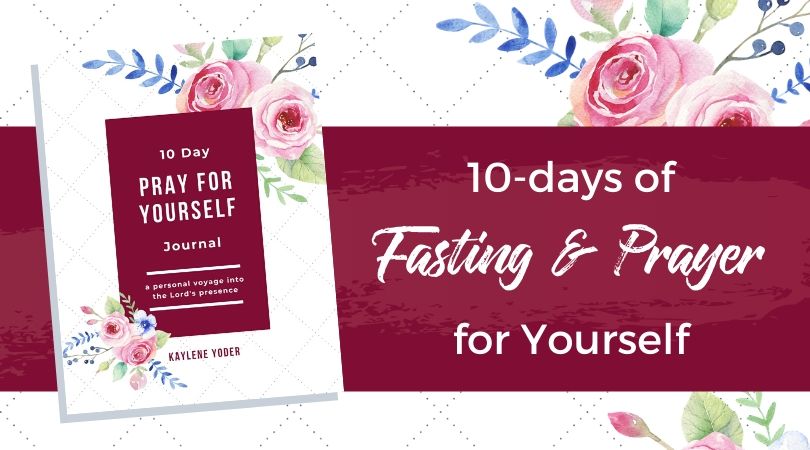 You might enjoy get your first experience with the REST Bible Study Method through our 10-Day Pray for Yourself Challenge. This 10-day email challenge will guide you through daily emailed prayers, then provide you with a downloadable workbook that walks you through the R.E.S.T. Method.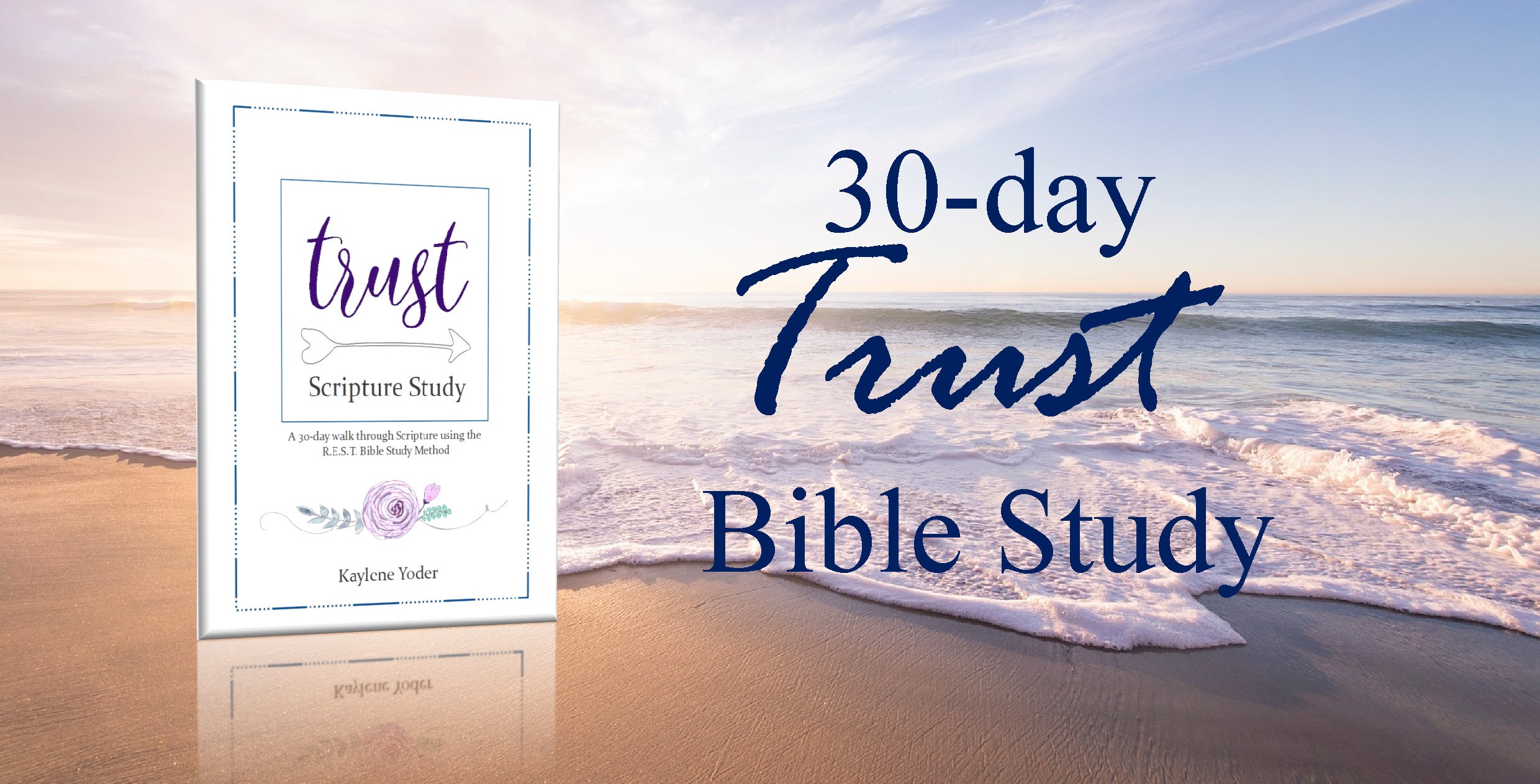 The Trust Scripture Study is a topical 30-day workbook also using the REST Method. We have searched God's Word for 30 passages that will deepen and expand your trust in the Heavenly Father, then applied the R.E.S.T. Bible Study Method to guide you through a precious time of communing with Him. You may find full details here.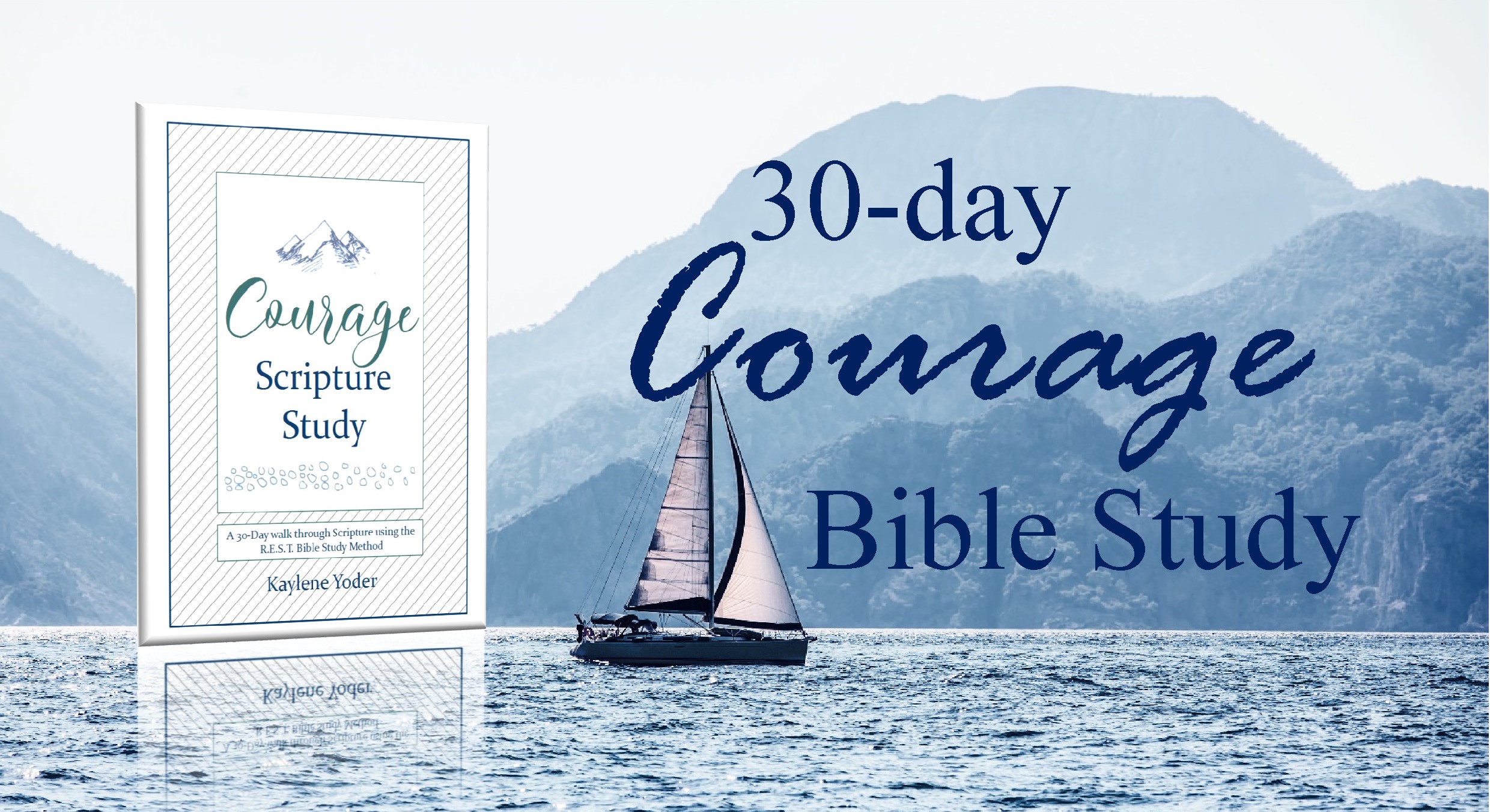 The Courage Scripture Study is a 30-day workbook that highlights Scriptures that will boost your faith to "fear not". You may find full details here.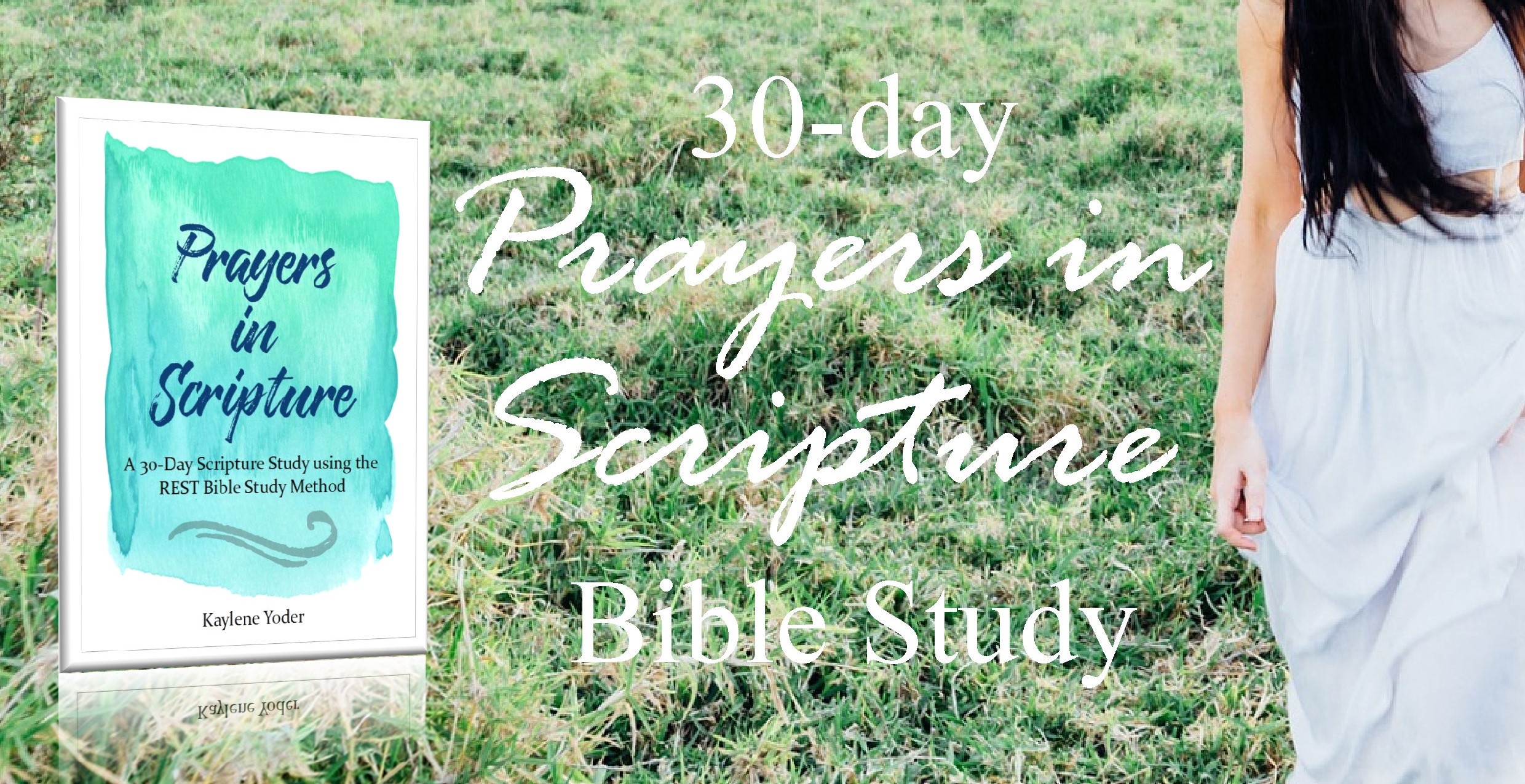 The 30 Prayers in Scripture Study uses the REST Method to explore powerful prayer examples in God's Word. Find full details and a free sample here.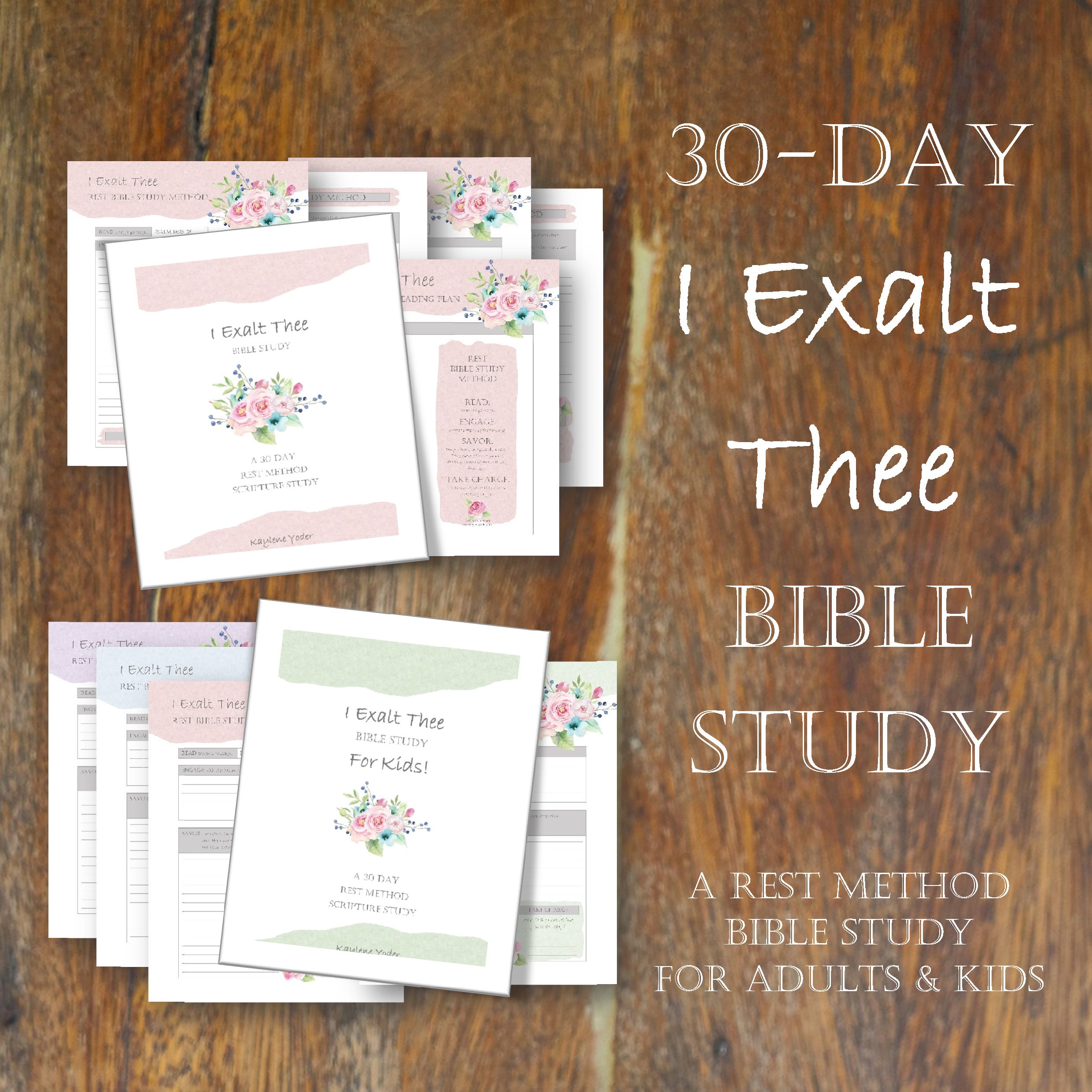 Look for more R.E.S.T. products in the near future!
DISCLAIMER: Please know this Bible Study is not a canned "fill in the blank" kind of Bible Study. This is a Bible Study that requires you to do the work of studying the Bible. In this Bible Study you will (1) Open the Word of God, (2) Read the Word of God, (3) Write the Word of God, (4) Pray and Meditate on the Word of God, and (5) Listen to what the Holy Spirit wants to teach you specifically.
What I learn through this study might not be what you learn. The goal for Bible Study should be to get to know our Heavenly Father and grow an intimate relationship with Him, not simply fill in blanks or hear what others have learned. The goal for all REST Method Bible Studies is to help you explore His Word for yourself; that you would taste and see that the Lord is so, so good.