Sometimes it's hard to trust God.
We wonder why we're going through this tough time. We can't quite wrap our minds around what is happening. Sometimes we even wonder if God knows what is going on.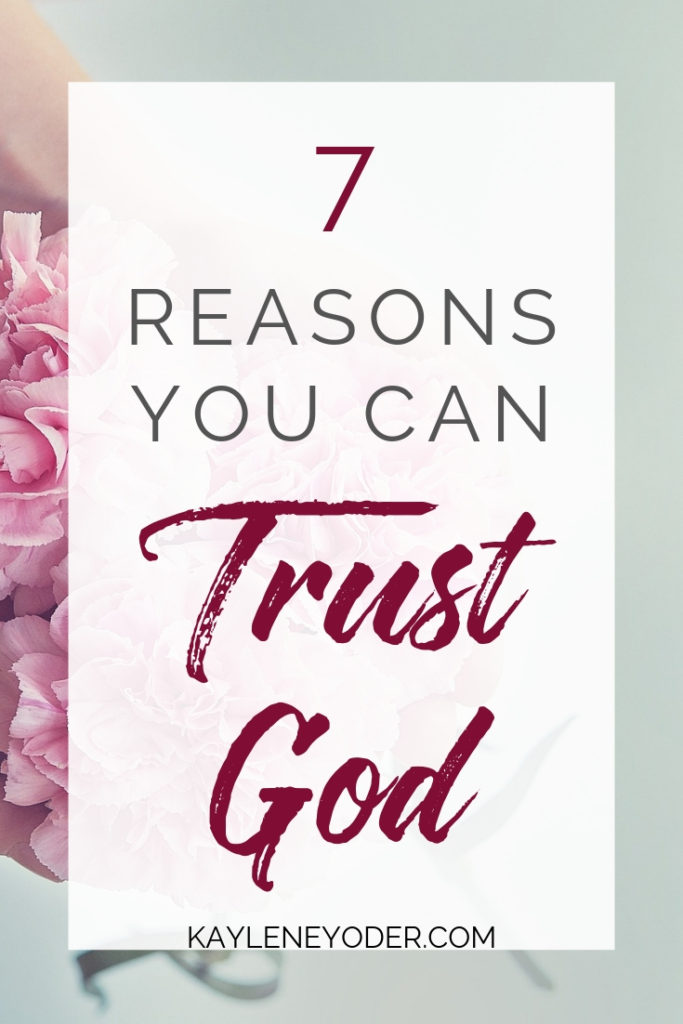 But, as hard as things may be in our current situation, we have the promise and hope that one day we will look back and see that God had a beautiful plan all along.
Just as gold must go through fire before becoming refined to its most beautiful state, so must we go through trials to become refined like Him.

For myself, I cannot say that I always find joy in the trial itself. But I can find joy in how God proves Himself even more trustworthy as I'm going through trials.
So if you are finding yourself in the middle of a mess, trust Him with your tears. He collects them, counts them, and knows them.
You can expect them to water a beautiful new growth in you.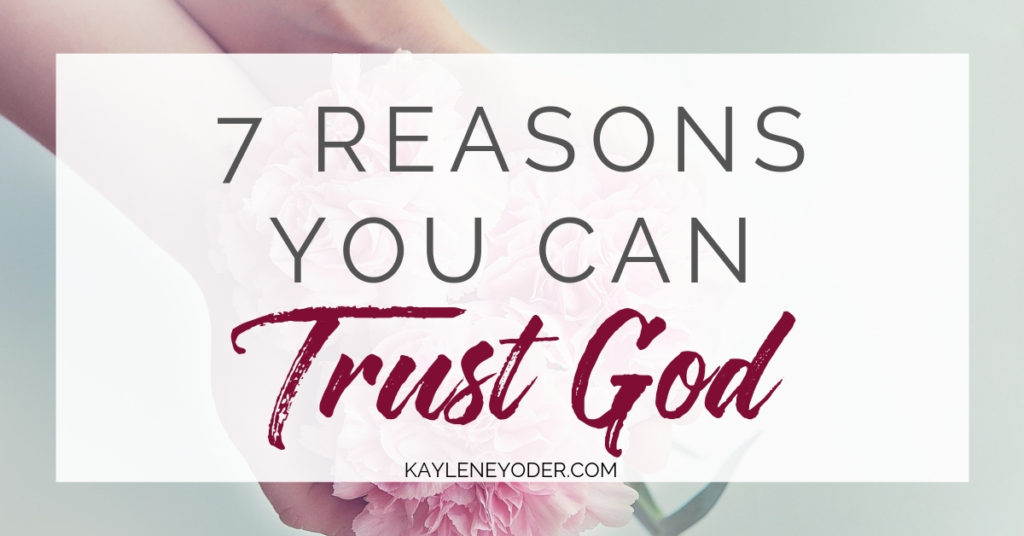 Seven Reasons to Trust God with your Mess
1. God has a record of keeping His word.
The Lord cannot lie. "God is not a man, that He should lie, nor a son of man that He should change His mind." Numbers 23:19
What He says He will do. What He says can already be considered done.
Solomon declared that the Lord is trustworthy all those years ago, when He praised the Lord in the midst of the Israelites:
Praise be to the Lord, who has given rest to His people Israel just as He promised. Not one word has failed of all the good promises He gave through His servant Moses." 1 Kings 8:56
God has a record and it's a good one!
2. God's nature is faithfulness.
One of the fruits, or characteristics, of His Spirit is faithfulness.
Because His very nature is faithfulness, He can only prove Himself faithful. He will not let anything people can do, or any circumstance you are facing, come in the way of proving Himself faithful.
Even "if we are faithless, he will remain faithful, for He cannot deny himself." 2 Timothy 2:13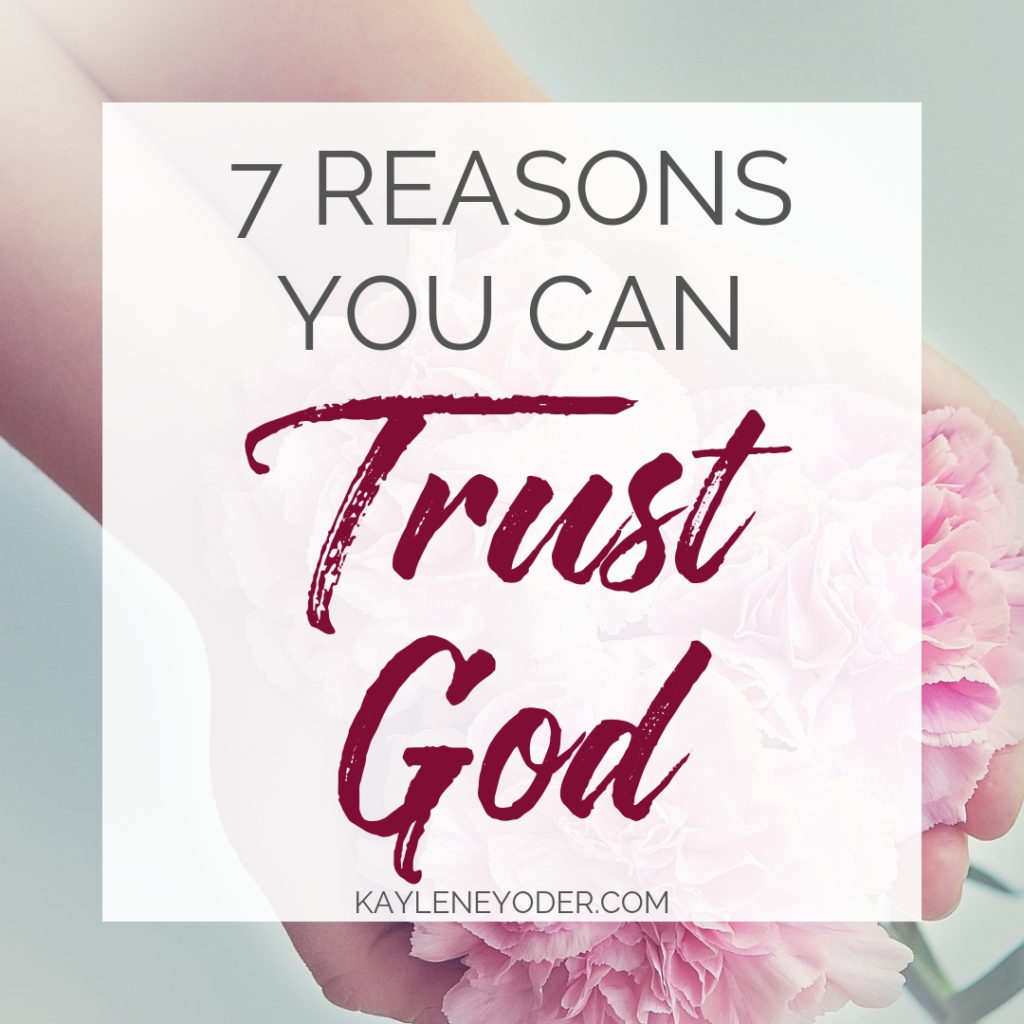 3. He will never leave us or forget us.
He made us, put His breath in us and He cannot forget us. His word promises that even though a mother might forget the child she bore, He will not be able to forget us.

See, I have engraved you on the palms of my hands, He says. Isaiah 49:15-16
4. God knows your needs better than you do, and before you do.
The maker of your soul is familiar with all your ways, Psalm 139:3 says. So much so that He knows the number of hairs on your head. (Luke 12:7) Psalm twenty-three says that the Lord is our shepherd, our feeder. And as such we may contend that we shall not be in want of any good thing that is truly needed for life and godliness.
For a powerful 30 day experience of building trust in your Heavenly Father, you might want to consider taking our Trust Scripture Study.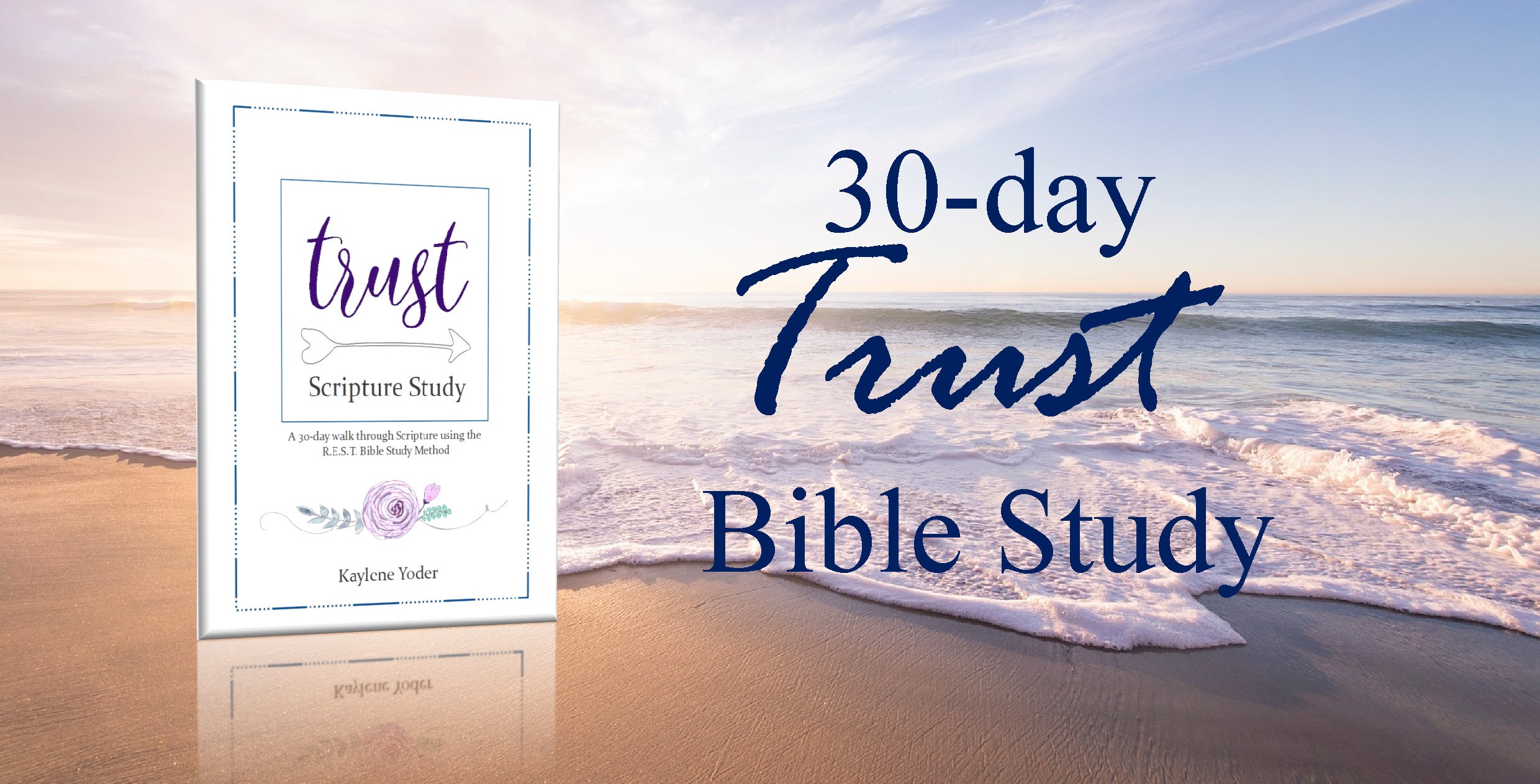 5. God is not surprised or baffled at your situation.
There is nothing new under the sun. God has seen it all, heard it all, knows it all.

What has been will be again, what has been done will be done again. Ecclesiastes 1:9
Because He can't be shaken by anything, we can go to Him with all our cares and concerns. He hems us in behind and before and places His hand over us. (Psalm 139:5) Nothing about our situation will shock the socks off God. In that knowledge we can trust Him to be our rock, our firm unwavering foundation.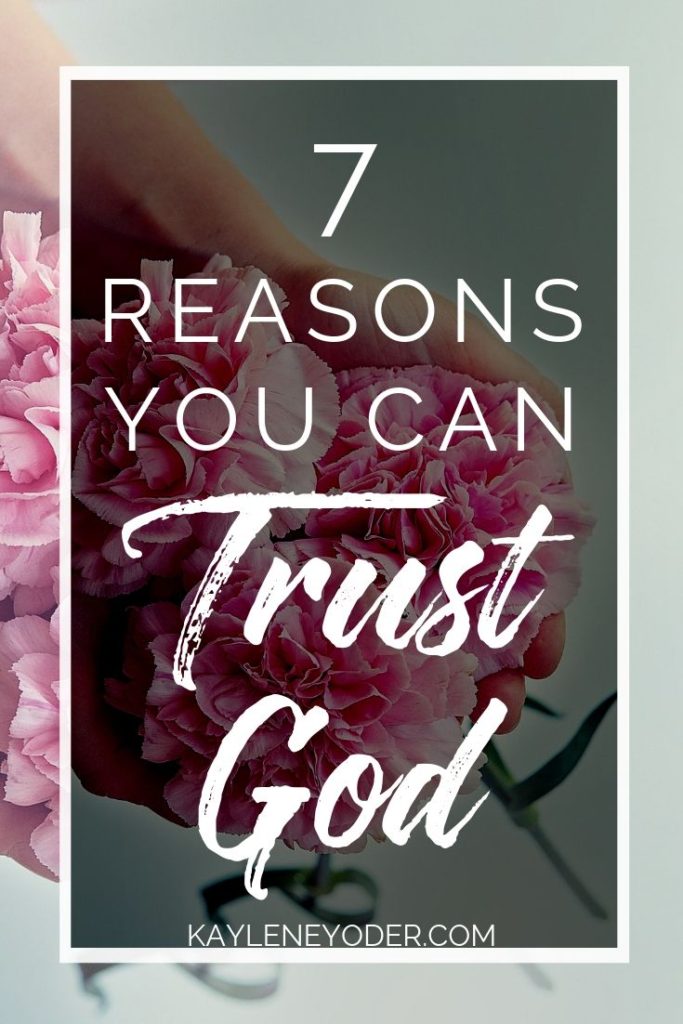 6. Nothing is too hard for God.
Ah, sovereign Lord, You have made the heavens and the earth by Your great power and outstretched arm. Nothing is too hard for You. Jeremiah 32:17
Period. Did you see that? It's not a question mark or an exclamation point. It's a period; fact.
Nothing. Is too hard for God.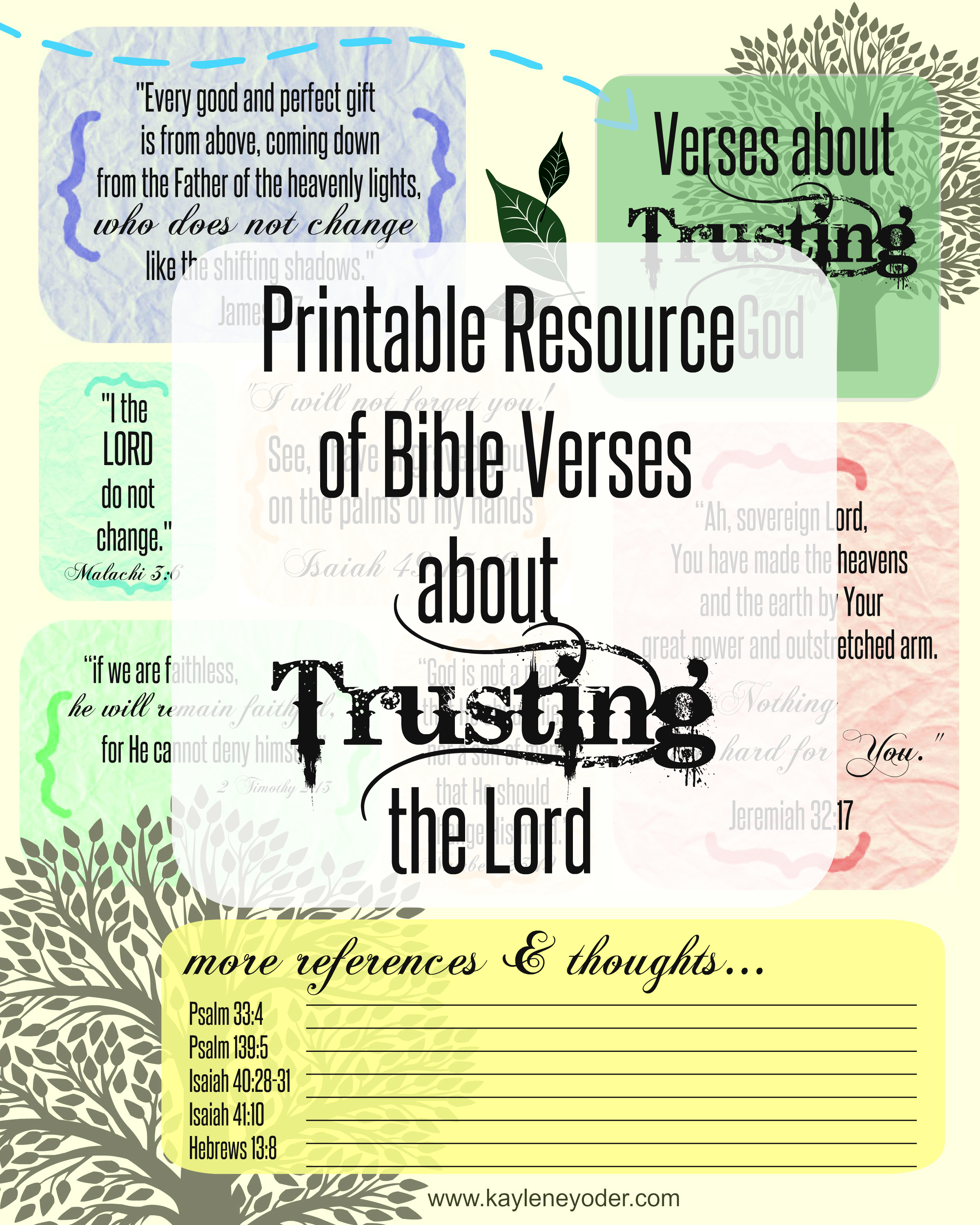 7. He promises consistency.
The Lord will never change. He has been the same through all the ages; He will not change His mind. (see #1) He is the same yesterday, today and forever. (Hebrews 13:8)
He gives us every good and perfect gift, according to our needs (see #4), and He does not change like the shifting shadows (James 1:17). He can't change. It would go against His very nature. (see #2)
Dear one, we can trust this God of all gods, our loving, faithful Heavenly Father. We can trust Him with our needs, our fears, your sorrows, your tears…all of it.

Lay your trial at His feet. He will prove Himself trustworthy. Find joy in that, today.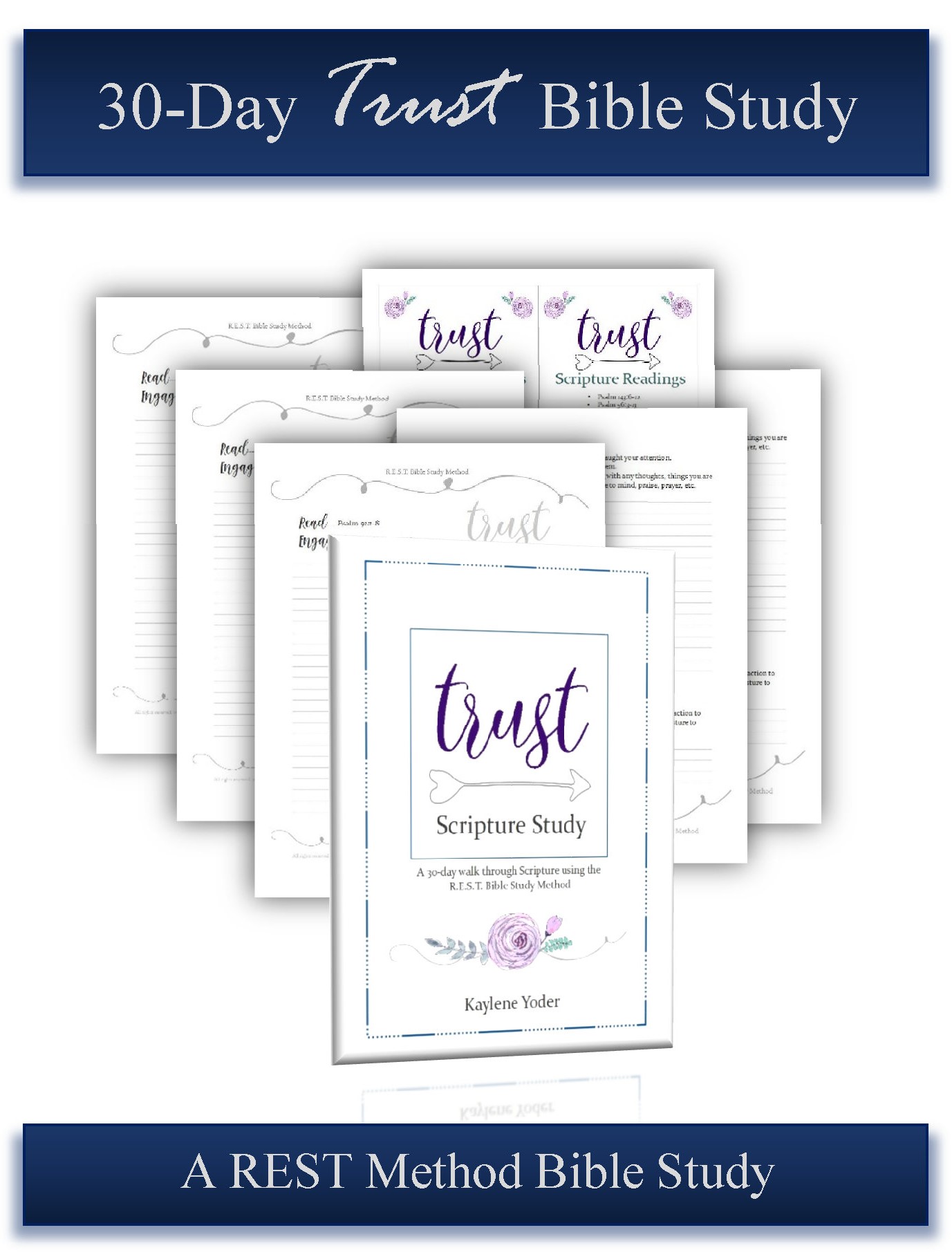 Article also found at Starla Jimenez blog.