No doubt, a mom has the greatest influence on her child's life. Either positively or negatively, how she lives her day to day life, has the power to bless or distress her child.
But, it's not easy having this awesome responsibility of mom.
Just this morning I coached my eight year old through a melt down of epic proportions.
I stood my ground in the sweet face of a stubborn seven year old, whose will is often greater than mine.
I chased a naked two year old back into the house. Then found where he had kicked off his underwear and they landed on top of the fridge.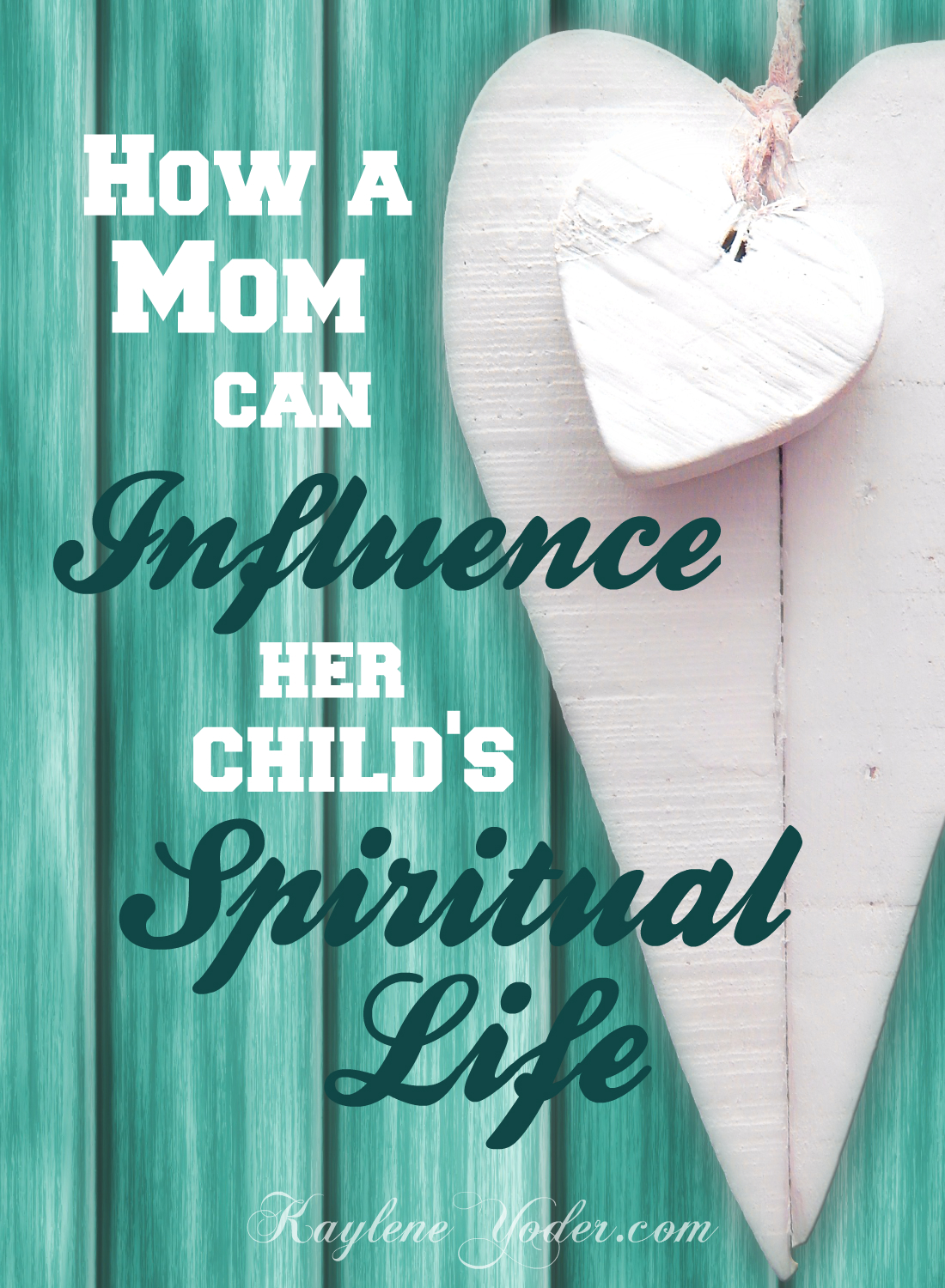 A bag of beads poured out, fingers slammed in the door, the toilet clogged, a glass jar smashed, the prickly pear attacked a hand, the dog killed a chicken, the boy peed out the window, glitter glue oozed onto the sofa, kool-aid dripped off the counter…
The day was turning out quite normal.
And with that 'normal', also comes a very tired, prone to crankiness, mom.
As I made my rounds tonight, praying over them and tucking them in, listening to their "I love you's" and their "You're the best mom ever's", I was brought back to the fact that they are soaking up every single thing I do and say.
How did I impact their life today?
Did my influence make Jesus beautiful to them? What are some ways that I can influence their spiritual lives even more?
Your kids are soaking up everything you do and say. How did you impact them today?
Click To Tweet
Ways a Mom can Influence her Child's Spiritual Life
Pray with them and for them.
Kids learn best when led by example. How will they know that they can talk with the Lord if they don't see you do it?
Read the Bible to them and for yourself.
Again, teach by example. Hearing their mom read the Bible to them, will make the Lord's word sweet to them.
Seeing you read the Bible for yourself will show them that His word is relevant for all of life. By letting them see you read God's word you will show them where you find your purpose and strength.
Be diligent in your duties.
Modeling perseverance in our tasks will teach them to work hard and never give up, staying faithful to the end.
Show them you still love God by the way you handle a hard situation.
This can be as broad as how you handle slamming your fingers in a door, to how you handle that life event that rocks you to the core.
Showing them that you still place your trust in the Lord, will help them want to find the same strength in Him. Speak of the ways His goodness and mercy sustain you.
Respect authority.
Traffic laws, tax laws, mortgage payments, bosses, and yes, even your husband; to such model due respect. There will always be an authority somewhere in our lives. Projecting respect for that authority, even when you don't agree, will model humility without shame.
Serve others cheerfully.
Help others with a glad heart. Life really isn't about what we can get out of it.
Whether its helping out a neighbor or serving your husband and family, serving others cheerfully, will never show them how to begrudge someone their need.
Modeling cheerfulness in servanthood sets the bar for them to do the same. When they are the recipients of that cheerful servanthood, it helps them understand the significance of Christ's attitude as described in Philippians 2.
Speak kindly to others and of others.
Gossip is bad stuff. It erodes a human's capacity to love and care.
Speaking kindly of others will help our children learn not to assume the worst of others or God.
Speaking kindly to others, namely your children, will model the kindness the Lord has toward us.
Being kind to our children ultimately models the Lord's kindness to them.
Click To Tweet
Smile more.
This just needs to happen.
God wants us to find enjoyment in life. So don't walk around like you've been weaned on a pickle.
Listen.
How do you feel when you are unheard? I get indignant or defensive. I often find it hard to open up to the one who finds my thoughts and feelings minuscule.
By listening to what your children have to say, you model the fact that God invites us to bring our cares to Him, and that He always hears us.
Nine practical ways a mom can influence her child's spiritual life.
Click To Tweet
A lot of what our children see us do, becomes habit or second nature for them. Our attitudes & responses train them more than our words ever will. They filter their responses to others and their view of the Lord through the same filter they see in us.
Modeling Christ will make Him savory to your children. Lead them by worthy examples. Admit when you mess up. Realize they are on a spiritual journey themselves. Do all you can to train and nurture them in the ways of the Lord, so that when they are grown they will recognize Him and seek to follow Him.
What are some practical ways you try to influence the spiritual life of your child?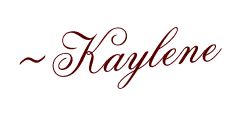 FREE Prayer + Devotion!
(Visited 7,055 times, 2 visits today)