"A life without prayer leads to a land without victory," was how I ended a recent soap box.
And it got me to thinking about my own praying habits. I will pray for my husband here and pray for my children there, and pray for my country like this… rarely will I take the time to pray for myself; to really pray to be renewed and transformed from the inside out.
Thus the 10-Day Pray for Yourself Challenge was re-issued publicly.
In this personal prayer challenge you will be praying for godly character traits to take root in your heart and become manifest in who you are in your every day life.
Who we are when we are at home is truly who we are. If you, like I, could use some help smoothing out the rougher parts of your heart, this prayer challenge is for you!
How the 10-Day Pray for Yourself Challenge could help you:
greater desire to grow in Christ

strengthened resolve to become like Him

intimate times with the Lord that will teach you His heart

the ability to pinpoint areas in your life that you need to work on

greater discernment in tough situations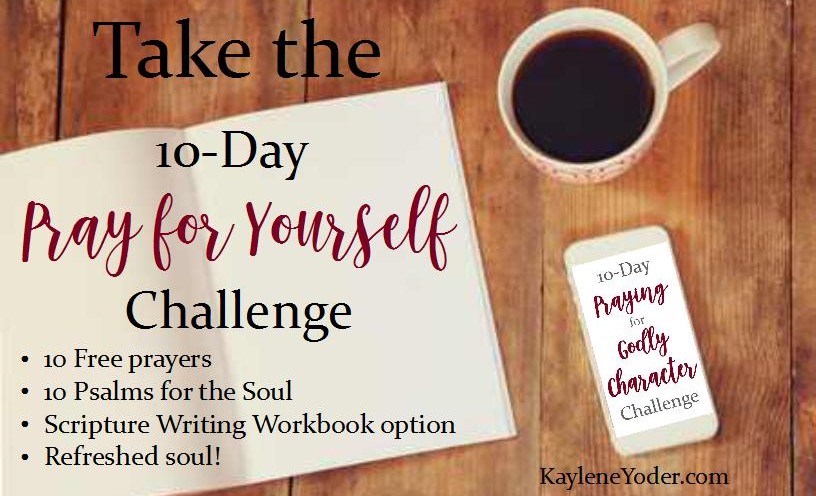 How to take the 10-Day Pray for Yourself Challenge:
Basic Version:
Each day you will receive a short, but specific prayer to pray for yourself. We will be focusing on godly character traits like love, joy, peace, patience,

etc.

Each day you will find a "Psalm for the Soul" listed for you to read in your Bible.
In-depth Version: (When you join the Basic Version you will be given the option to upgrade for $3.00)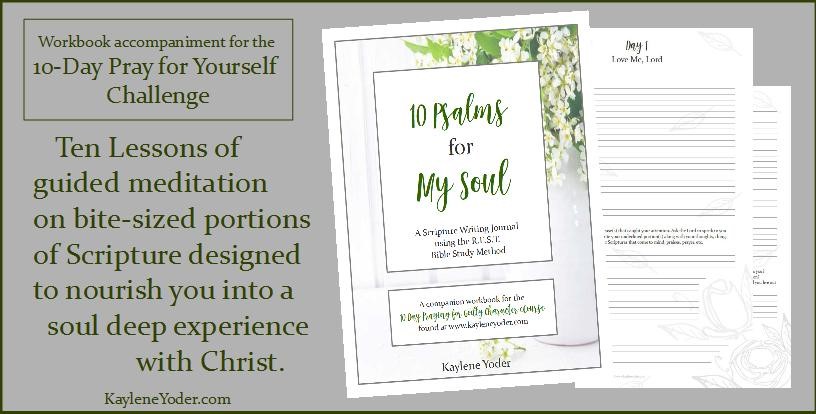 This 10-Day Pray for Yourself Challenge is meant to be a personal revival journey. We highly recommend participating in the workbook to get the richest experience possible.
I have been using the R.E.S.T. Bible Study Method for about six months now, and it has fed my soul in ways I never dreamed possible. The dry, parched places of my heart are being sprinkled the Father's love each time I meet with Him. I daresay, He has revealed and healed things I had forgotten were there. You can read more about it here.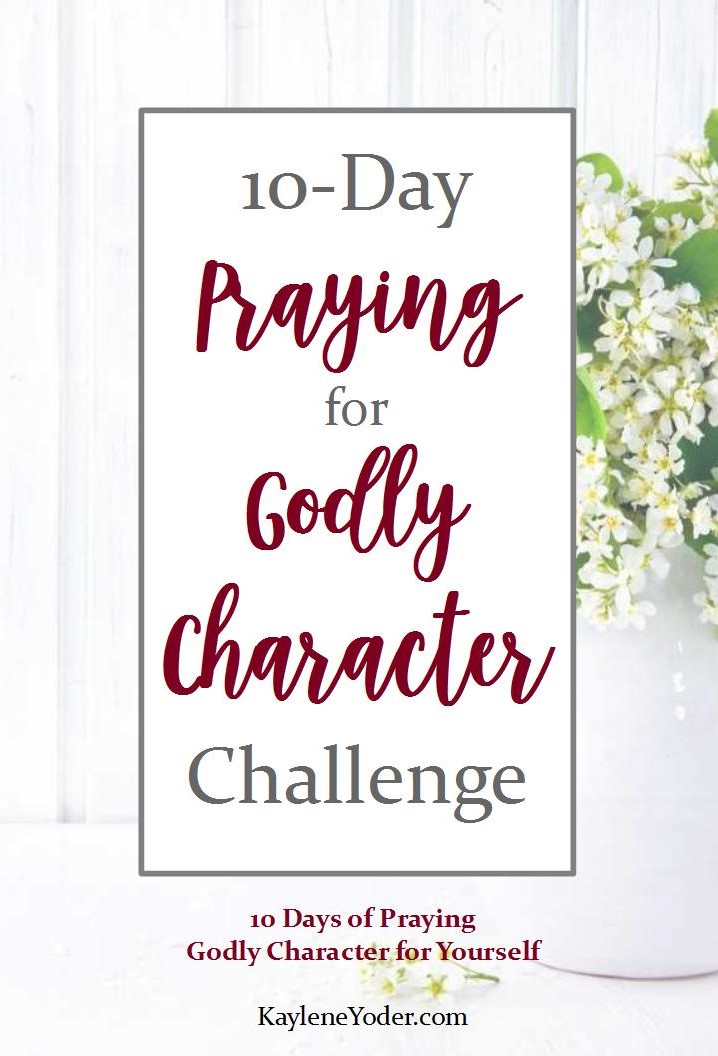 10-Day Pray for Yourself Challenge
(Visited 12,520 times, 2 visits today)