Are you aware of the chain breaking power you have when you pray Scripture over your wife and marriage?
Did you know that praying according to God's Word will rain vast amounts of protection, healing, and freedom over yourself and your bride?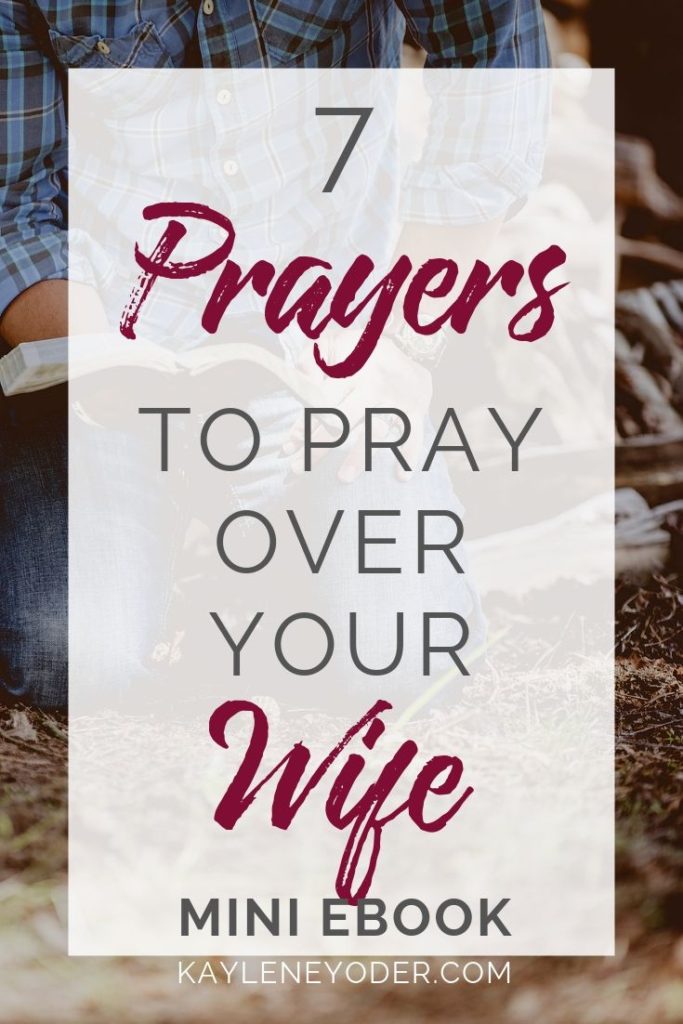 Your wife desires your love and protection physically, however she desperately needs your prayers for her spiritual growth and security.
Your intersession on her behalf will place her in the Heavenly Father's care, covering her heart, mind and soul from the fiery darts of the evil one.
In no way should prayer be used to manipulate your spouse into who you want her to be. Its not your job to fix your wife.
It is your job to pray for your wife and marriage. It is God's job to do the fixing.
Pray for her. Place her squarely at the feet of Jesus where He will grow her into the wise, kind, gentle treasure she is designed to be.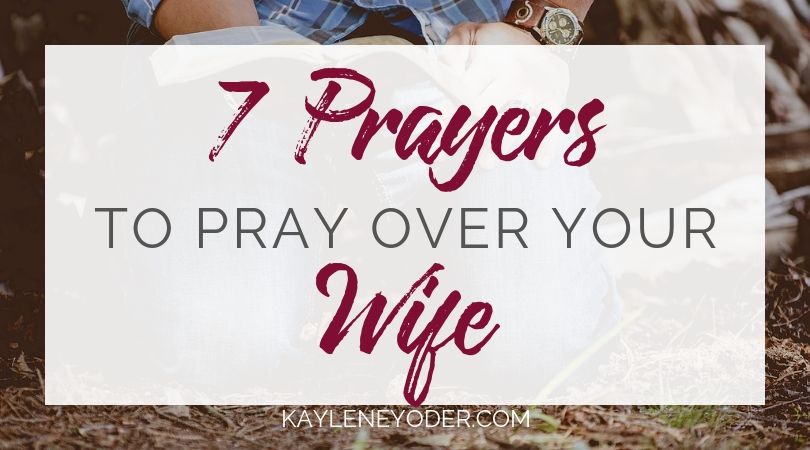 5 Reasons to Pray Scripture Over Your Wife
This Mini-prayer book will help you pray effectual, fervent prayers founded solidly on God's truth.
Whether you are praying for your current marriage, your future marriage, or standing for your broken marriage, praying Scripture will:
align your heart with God's will for you and your marriage,
pray powerful, specific prayers focused on God's truth,
build confidence in coming before Him,
establish trust that He will answer according to His promises, and
effectively evict the enemy from your marriage and future.
Praying Scripture trains us to keep our eyes on our heavenly prize and off our earthly plight.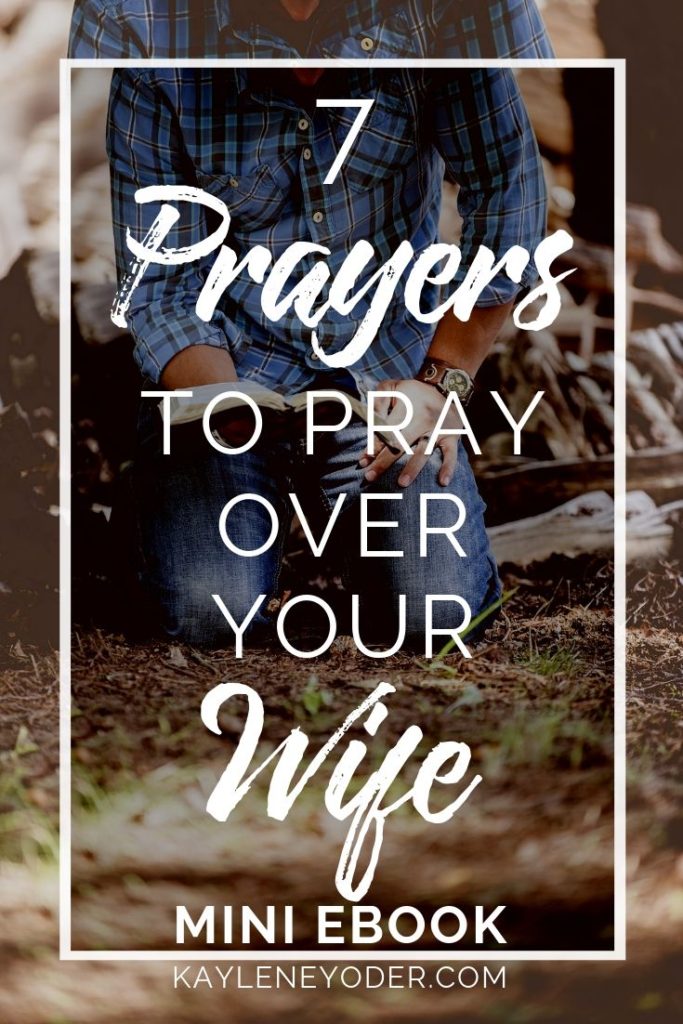 Each prayer in this Mini E-book of 7 Prayers for Your Wife are taken from Kaylene's larger book 40 Scripture-based Prayers to Pray Over Your Husband. Each prayer is rooted and grounded in God's Word to help you claim God's promises and purposes over your wife.
Your intersession on behalf of your wife and marriage will place her in your Heavenly Father's care where He will grow both of you into the people He designed you to be.
Begin drawing closer to the Lord's heart today! You will gain greater wisdom and strength as you have conversations with your Heavenly Father.
Get 7 Prayers for your Wife Here! 👇
Get your Mini Prayer Book!