Sometimes the encouragement we need has to come straight from God's word for it to really speak to our hearts. While adding our own words can be helpful and encouraging, there are times when reading another's thoughts just adds to the noise in our head.
I believe this happens because what we really need is for our Creator's voice to speak directly into our hearts. We need Him. He is the only one who can fill that God-shaped hole in our heart.
His word is all powerful, all healing and wholly dependable.
Mine aren't.
So, this is the beginning of a long series of posts focused directly on what God says when we feel or need a certain thing.
Just His word. 
Just for you. 
Read them. Pray them. Write them. Add a few of your favorites. I trust however you use them, He will provide what you need.
Always.
Verses for when you feel alone:
"Come near to God and He will come near to you…" 
~ James 4:8 ~
"I will not leave you comfortless: 
I will come to you." 
 ~ John 14:18 ~ KJV
"God is your refuge and strength, 
a very present help in trouble. "
 ~ Psalm 46:1 ~
"For the sake of His great name 
the Lord will not reject His people, 
because the Lord was pleased to make you his own. "
 ~ 1 Samuel 12:22 ~
Did you read that? God says He is PLEASED to make you His very own!
"The Lord Himself goes before you
 and will be with you; 
He will never leave you nor forsake you. 
Do not be afraid; 
do not be discouraged. "
 ~ Deuteronomy 31:8 ~
"Cast all your anxiety on Him 
because He cares for you." 
 ~ 1 Peter 5:7 ~
"neither death nor life, 
neither angels nor demons, 
neither the present nor the future, 
nor any powers, 
neither height nor depth, 
nor anything else in all creation, 
will be able to separate us from the love of God 
that is in Christ Jesus our Lord."
 ~ Romans 8:38-39
Jesus said, 
"I am with you always, 
to the very end of the age." 
 ~ Matthew 28:20 ~
DOWNLOAD THE PDF HERE: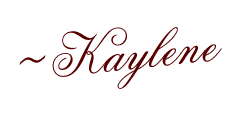 Weekly Encouragement!
(Visited 8,002 times, 1 visits today)