In this 7-Day Fasting and Prayer Guide you will learn how to pray for your husband and your marriage, as well as learn the many different ways to fast. (The fasting guide is optional and fully customizable to your health needs.)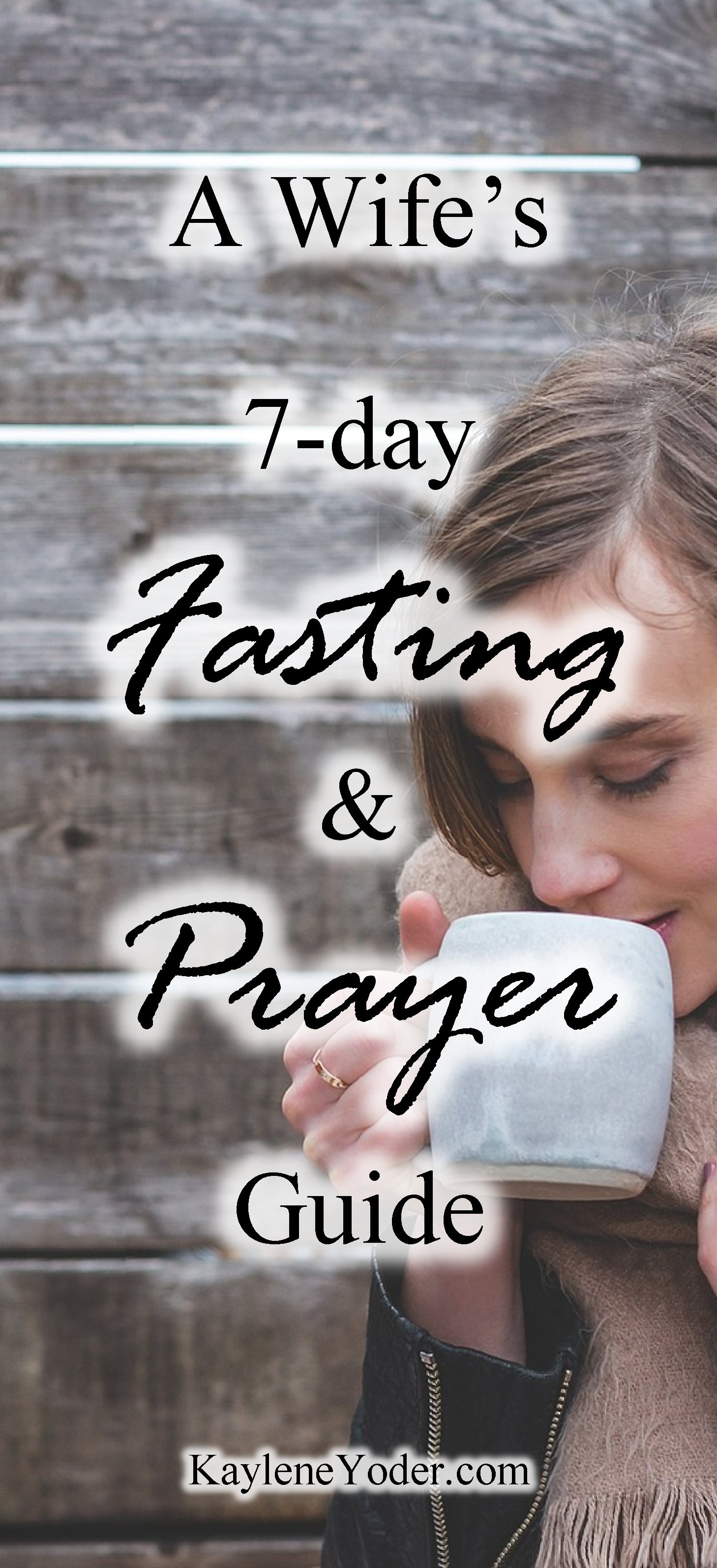 Each day you will receive an email with:
A specific prayer to pray over your husband or marriage

A Fasting Challenge

A Scripture Writing Prompt

A Devotional Reading suggestion

A little note from me (because I've been where you are & wished I had someone to talk to)
My greatest prayer for this Free 7-Day Fasting and Prayer Guide is that it you will find hope and healing in Jesus, the Restorer of Broken Walls, the Nourisher of our souls, our ultimate Source of satisfaction.
*Please consult your health care provider before fasting.
Start your fasting & prayer journey today!