Our hope for these prayers for couples is to bless and enrich marriages and personal relationships with the Lord. Very few married people are aware of the chain breaking power they have when they pray Scripture over each other and their marriage.
I sure didn't until I decided praying Scripture couldn't make our situation any worse! 😉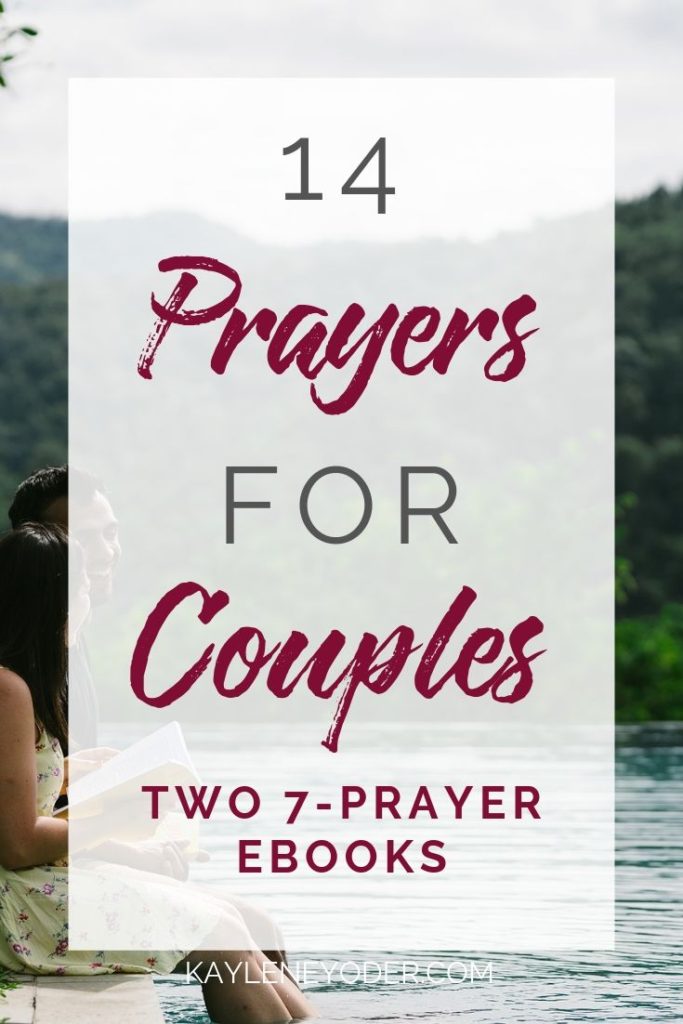 Very quickly, I learned that praying according to God's Word is bringing large amounts of protection, healing, and freedom over myself and my husband.
So I continued praying and adding Scripture as I came across promises and blessing from the Word because… uh-hem… someone needed to get their stuff together.
Namely me, I learned very soon! 😉
I also learned that it is not my job to fix my spouse.
It is my job to pray. It is God's job to do the fixing.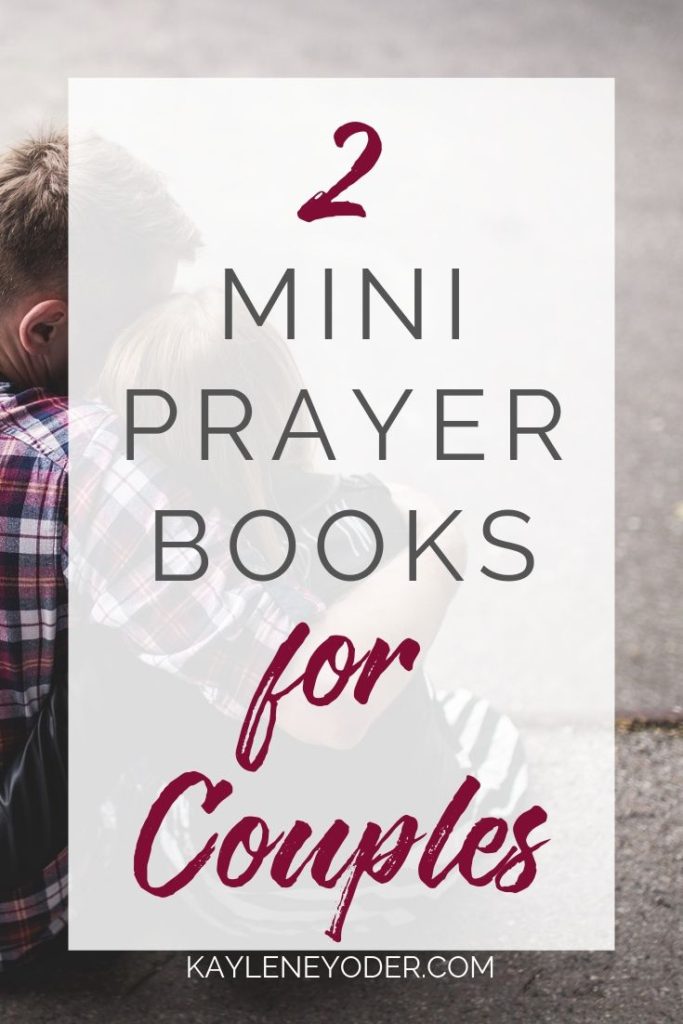 5 Reasons to Pray as a Couple
These prayer books will help you pray effectual, fervent prayers founded solidly on God's truth.
Whether you are praying for your current marriage, your future marriage, or standing for your broken marriage, praying Scripture will:
give you ultimate strength and power to overcome adversaries,
build confidence in praying for your spouse,
place your focus on God's will for your life and marriage,
build greater trust in God's plan and will, and
evict the enemy from your marriage and situations.
Praying Scripture trains us to keep our eyes on our heavenly prize and off our earthly plight.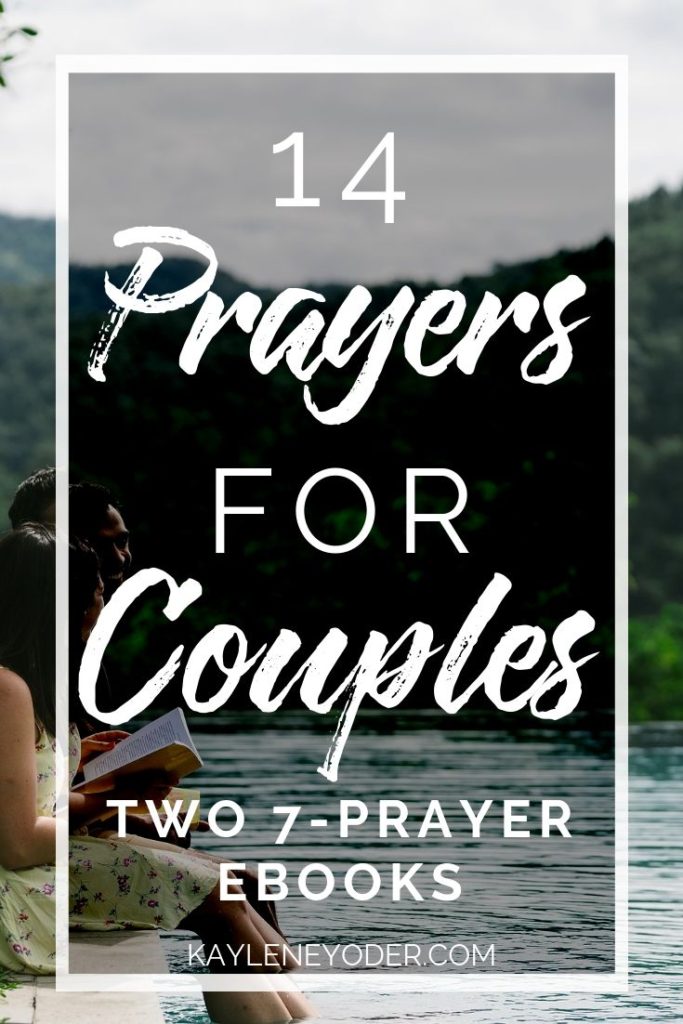 Each prayer in these Mini E-books of Prayers for Couples are taken from Kaylene's larger 40-prayer books. Each prayer is rooted and grounded in God's Word to help you claim God's promises and purposes over your spouse.
Your intersession on behalf of your spouse and marriage will place him/her in the Heavenly Father's care where He will grow both of you into the people He designed you to be.
Begin drawing closer to the Lord's heart today! May you gain greater wisdom, and be blessed as you have conversations with your Heavenly Father.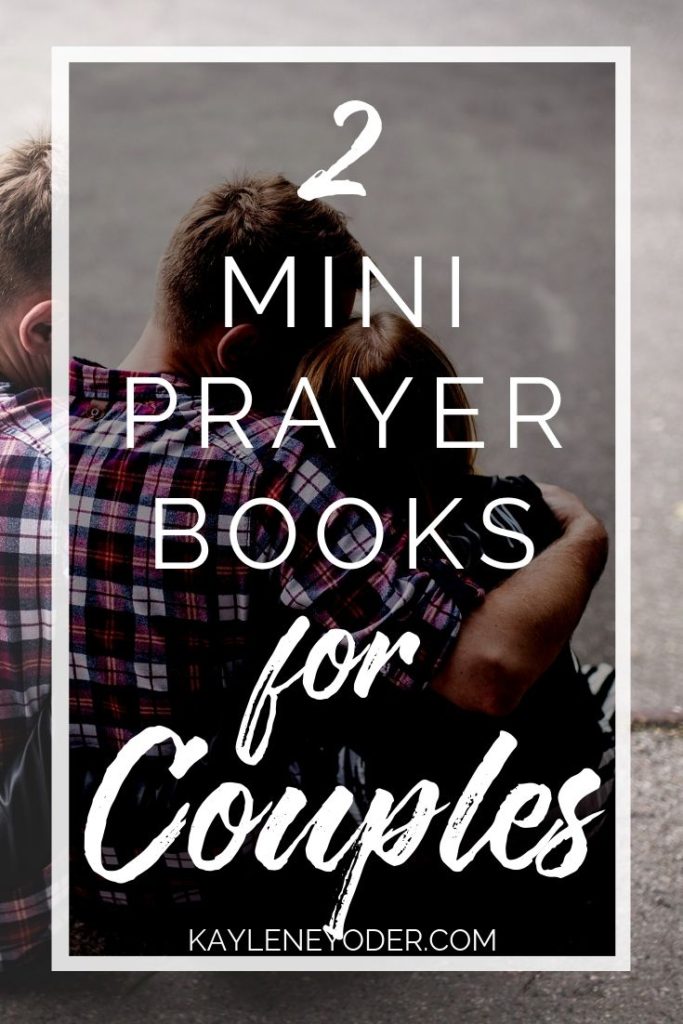 Get your Prayer Books Here! 👇
Try 7 prayers first!