This prayer for your child to have a strong work ethic will help lay a solid moral code for your child.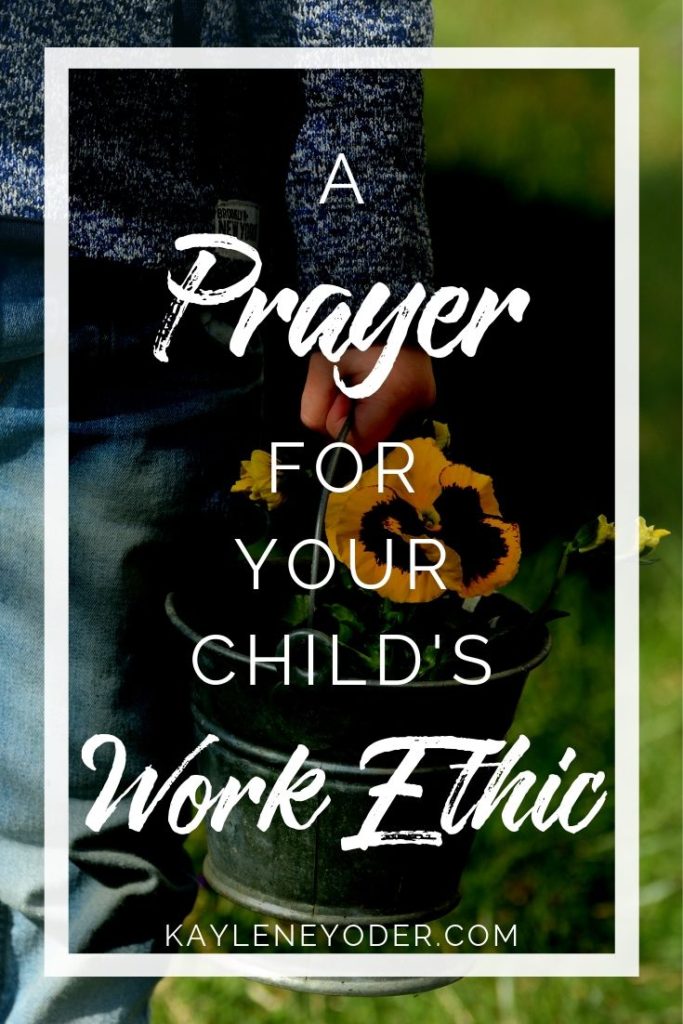 A Prayer for Your Child's Work Ethic
Dear Heavenly Father, I lift my children to You, thankful that You have gifted each of them in unique ways. Help them appreciate their talents and flourish in their abilities. May they be fulfilled and blessed by being a blessing to others.
Father, regarding the work You have laid out for each of my children, make them strong and courageous, willing to do what You have called them to. When they battle fear remind them that You are always with them and will never leave them (1 Chronicles 28:20). Help them feel Your presence and Your peace when they face an intimidating task.
Lord, I pray that You would instill perseverance in my children. Help them not give up in doing good, knowing that anything done under Your direction will be rewarded abundantly (2 Chronicles 15:7). Grow in my children the moral code of steadfastness. Keep them loyal, committed and focused on Your will for each day of their life.
Father, I pray now that my children would make it their ambition to lead a quieted life; one that is centered on You and not easily distracted from their heavenly goal. Help them remain content in the plans and places You have for them. May they learn to mind their own business and be diligent in their work. May they work hard to keep their daily life respectful and respectable, always honoring You and those around them (1 Thessalonians 4:11-12). In Jesus' name, Amen.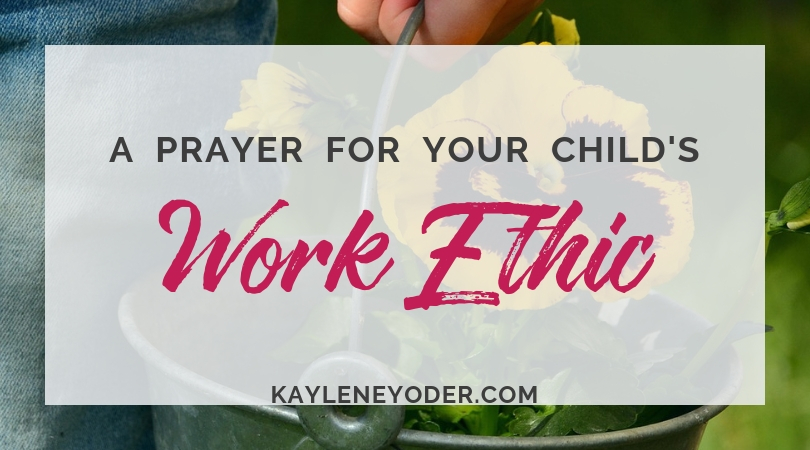 Verses to Reflect Upon
Commit to the Lord whatever you do, and your plans will succeed. Proverbs 16:3
But as for you, be strong and do not give up, for your work will be rewarded. 2 Chronicles 15:7
Always give yourself fully to the work of the Lord, because you know that your labor in the Lord is not in vain. 1 Corinthians 15:58
Be strong and courageous and do the work. Do not be afraid or discouraged, for the Lord God is with you. He will not fail you or forsake you. 1 Chronicles 28:20
Make it your ambition to lead a quiet life, to mind your own business and to work with your hands,… so that your daily life may win the respect of outsiders and so that you will not be dependent on anybody. 1 Thessalonians 4:11-12
Get Kaylene's 40 Scripture-based Prayers to Pray Over Your Children on Amazon today!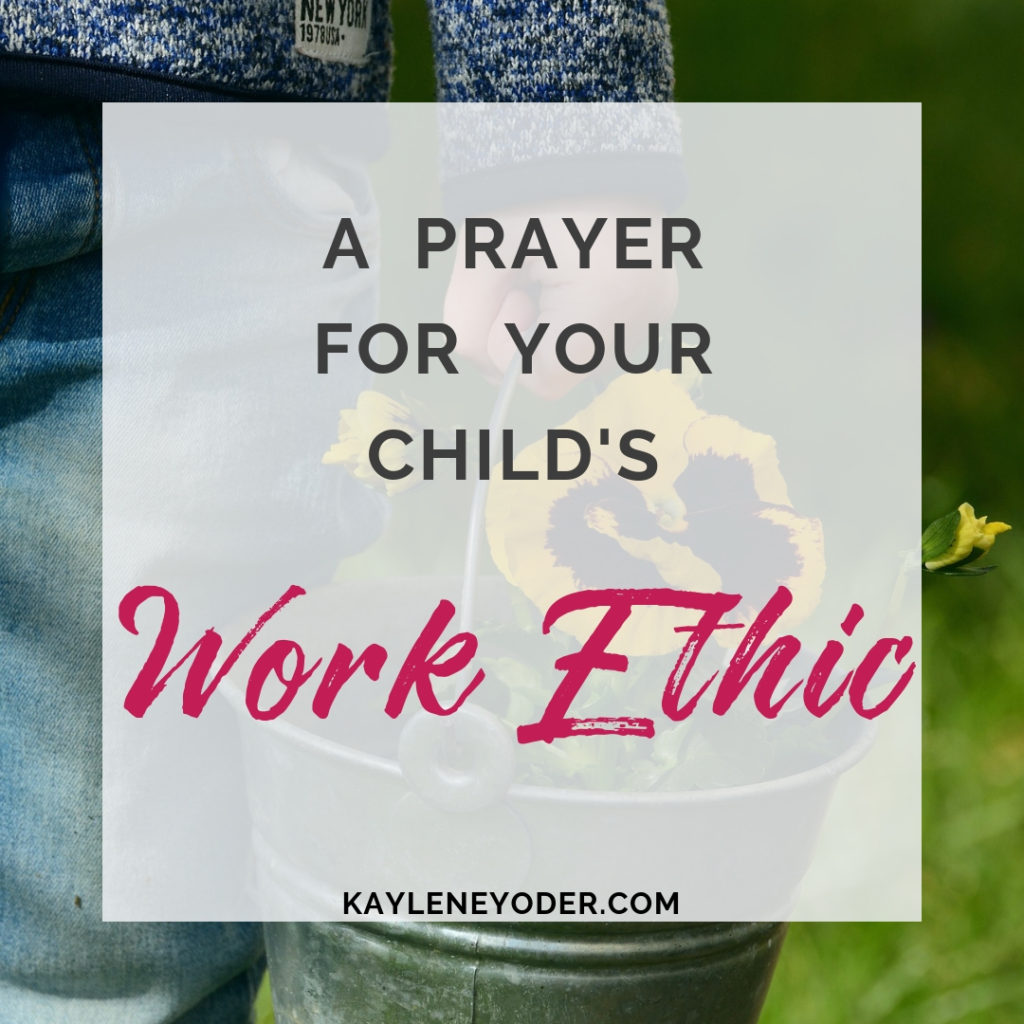 Pray 7 Sample Prayers!


Exclusive Free offers are available to Kaylene Yoder subscribers. By requesting this free Bible study you will begin receiving our weekly Monday Freebie email. Unsubscribe at any time.