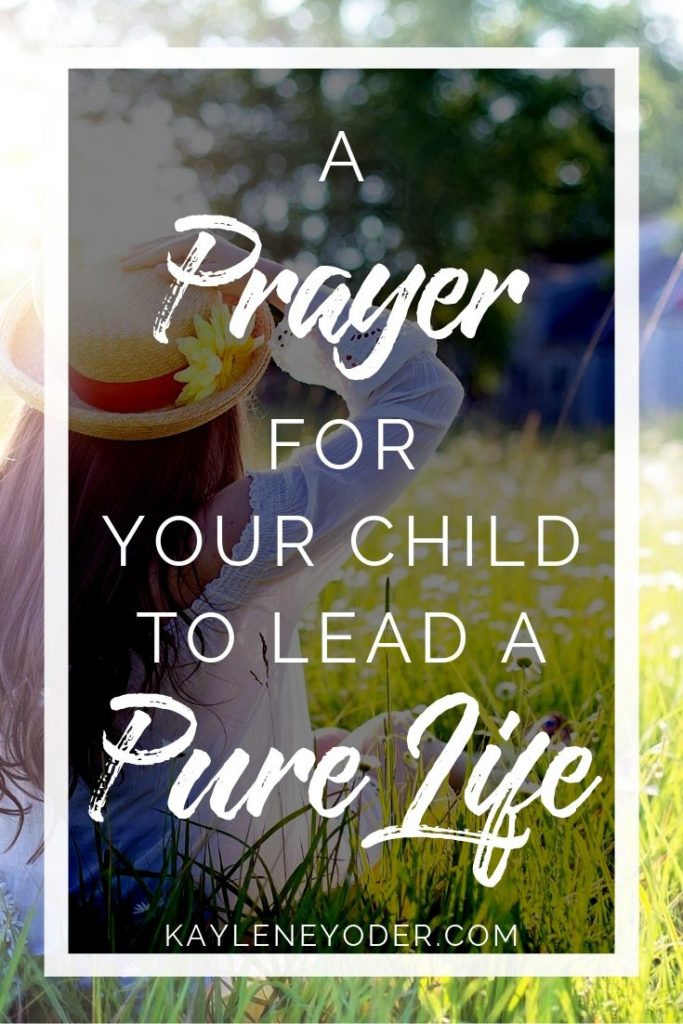 A Prayer that Your Child Would Lead a Pure Life
Dear Heavenly Father, I lift my children to You asking that You would give them a desire to keep themselves pure in body, heart, and mind. Cover them, Lord, with a blanket spotlessness, guarding them from the habits and mindsets of the world.
Father, I pray You would work Your sanctification in each of my children. Help them avoid any kind of sexual immorality, teach them to control their minds and bodies in ways that are pleasing in Your sight (1 Thessalonians 4:3-4). Create in them pure hearts and steadfast spirits (Psalm 51:10). Ground them so completely in Your love and wisdom that they have no desire to pursue any relationship or activity that could lead them to harm. Give them the courage to make every effort to be found spotless, blameless and at peace with You (2 Peter 3:14).
Father, I pray my children would keep their hands clean of working any harm, their heart purified of any evil way, their souls undefiled, and their mouths void of causing pain (Psalm 24:3-4). In Jesus' name, Amen.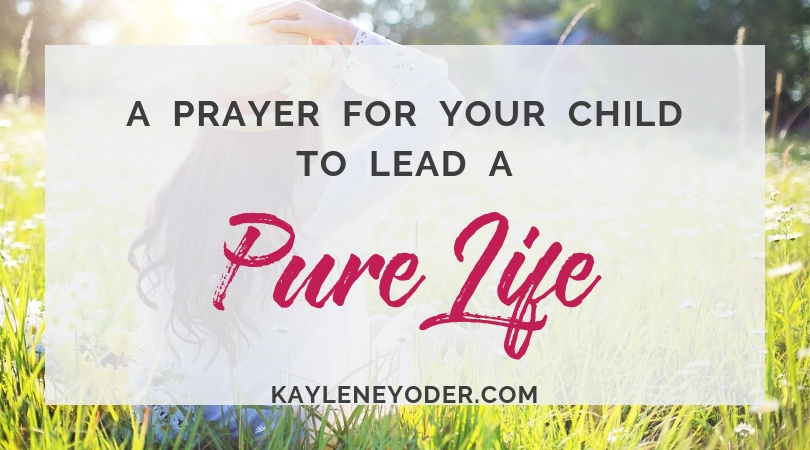 Verses to Reflect Upon
It is God's will that you should be sanctified: that you should avoid sexual immorality; that each of you should learn to control his own body in away that is holy and honorable. 1 Thessalonians 4:3-4
Who may ascend the hill of the Lord? Who may stand in His holy place? He ho has clean hands and a pure heart, who does not lift up his soul to an idol or swear by what is false. Psalm 24:3-4
Come near to God and He will come near to you. Wash your hands, you sinners, and purify your hearts, you double minded. James 4:8
Create in me a pure heart, O God, and renew a steadfast spirit within me. Psalm 51:10
…make every effort to be found spotless, blameless and at peace with Him. 2 Peter 3:14
Get Kaylene's 40 Scripture-based Prayers to Pray Over Your Children on Amazon today!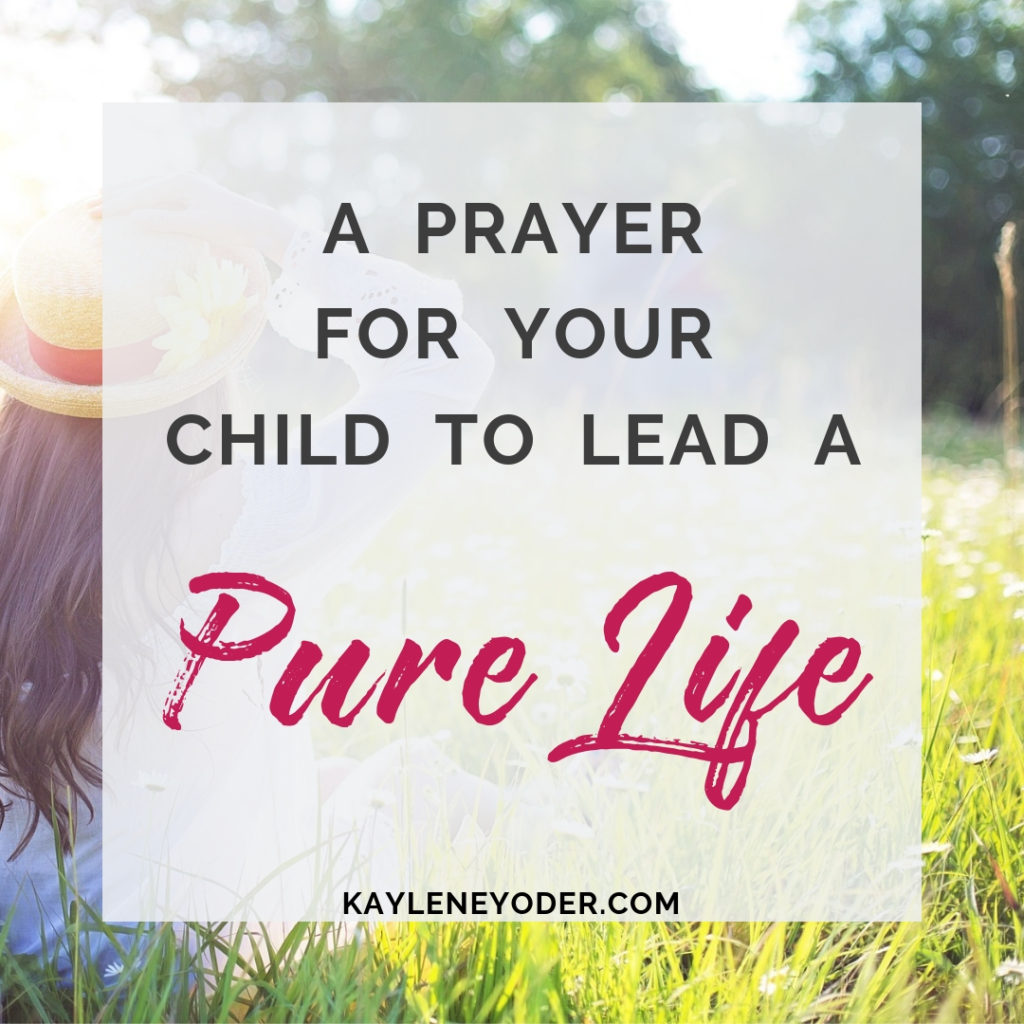 Copyright: stockbroker / 123RF Stock Photo
Pray 7 Sample Prayers!


Exclusive Free offers are available to Kaylene Yoder subscribers. By requesting this free Bible study you will begin receiving our weekly Monday Freebie email. Unsubscribe at any time.