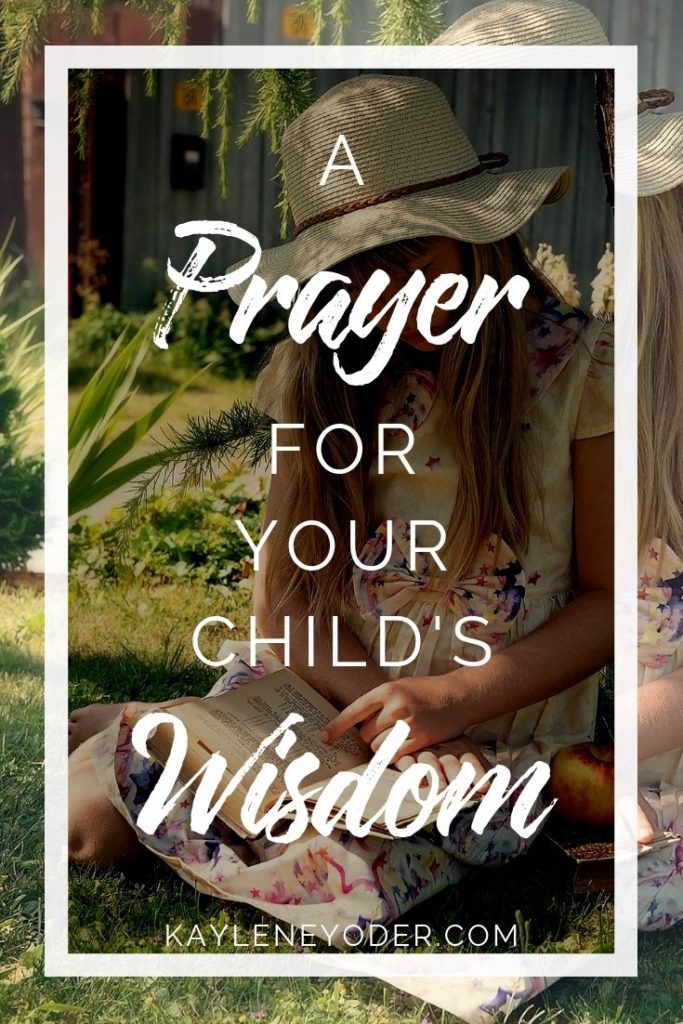 A Prayer of Wisdom for Your Child
Dear heavenly Father, thank you for children who are teachable. I pray You would continue nurturing their hearts and minds to be receptive to Your Word. Anoint them with wisdom and great insight so that they may discern between right and wrong (1 Kings 3:9)
Father, even a child is known by his actions, whether his deeds are pure and right (Proverbs 20:11). I pray You would grow my children to be known as those who are gentle and kind, seeking Your kingdom first in everything they do. Where they lack discernment, I pray you would generously supply them and give them the courage to do what is right. Guide their hearts and minds into all that is truth and light.
Lord, Your word reminds us that wisdom is a shelter to those who have it (Ecclesiastes 7:12). Place in my children a desire to pursue wisdom that can only come from above. Do not let them be wise in their own eyes but grow to fear You and shun evil (Proverbs 3:7-8). Give them a hunger for insight and understanding. Plant deep in their hearts a love for You and Your ways, so that they will always turn to You in everything they do and say. In Jesus' name. Amen.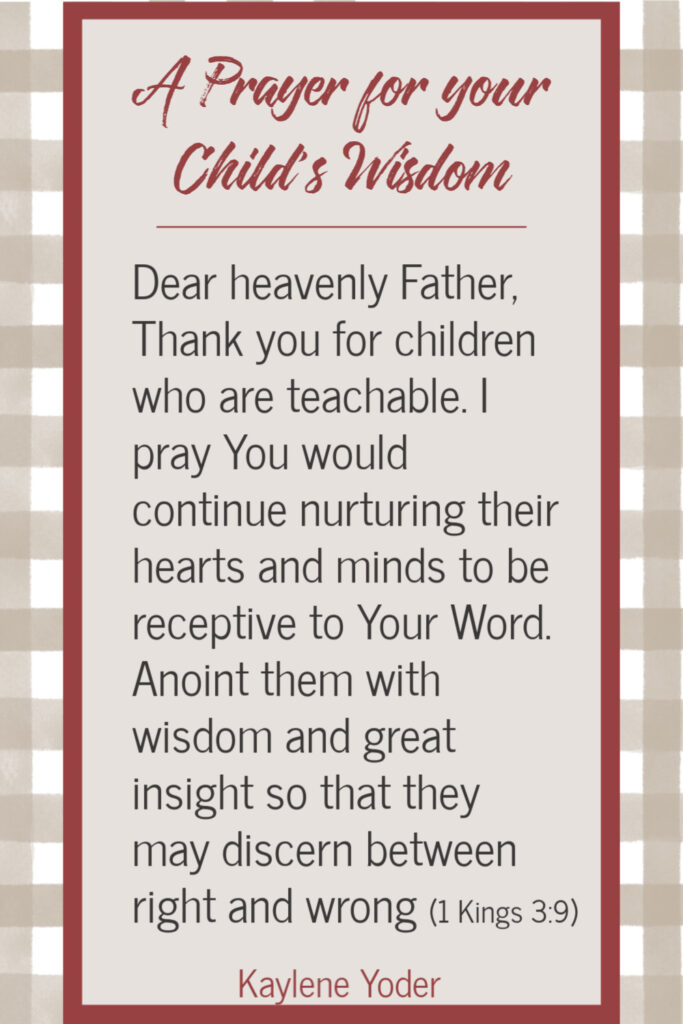 Bible Verses about Wisdom
"The fear of the Lord is the beginning of wisdom: all who have His precepts have good understanding." Psalm 111:10
"Do not be wise in your own eyes; fear the Lord and shun evil. This will bring health to your body and nourishment to your bones." Proverbs 3:7-8
"If any man lacks wisdom, he should ask God, who gives generously to all without finding fault…" James 1:5
"Listen to advice and accept instruction and in the end you will be wise." Proverbs 19:20
"So give Your servant a heart to govern Your people and to distinguish between right and wrong." 1 Kings 3:9 (King Solomon's request for wisdom.)
"…continue in what you have learned and have become convinced of, because you know from whom you learned it, and how from infancy you have known the holy Scriptures, which are able to make you wise for salvation through faith in Christ Jesus." 2 Timothy 3:14-15
Get Kaylene's 40 Scripture-based Prayers to Pray Over Your Children on Amazon today!