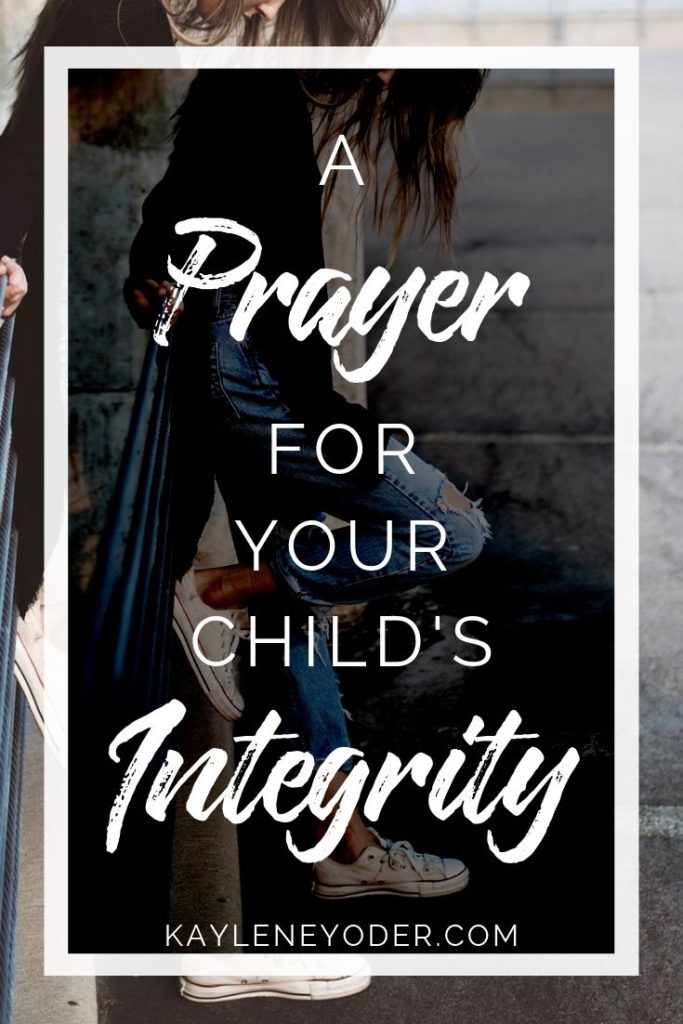 A Prayer for Integrity in Your Children
Father, I lift my children to You asking that You examine their hearts. Grow them to love honesty and to walk in integrity. See if there is any offensive way in my children and lead them along the paths of Your everlasting way (Psalm 139:23-24).
Father I pray that when You reveal to them any wrong doing or dishonesty, that You would also supply them the courage to repent early and have their hearts cleansed from any impurity.
Keep their lips from speaking any lies. Help them not hide from any sin or try to cover lies with more lies, but rather move them to seek a clear conscience and transparency before You. May only what is true, right, and up-building to those around them, come from their lips, May the words of their mouths and the meditation of their hearts by pleasing to You, oh Lord (Psalm 19:14) In Jesus' name. Amen.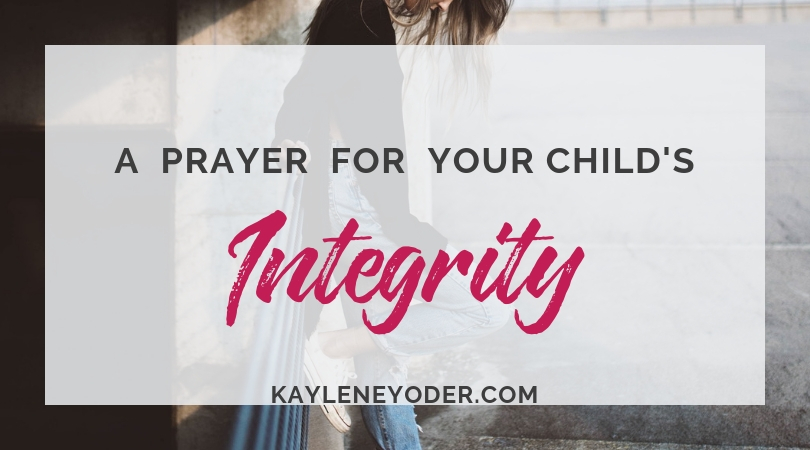 Verses to Reflect Upon
"The man of integrity walks securely" Proverbs 10:19
"Let us draw near to God with sincere heart and full assurance of faith, having our hearts sprinkled to cleanse us from a guilty conscience and having our bodies washed with pure water." Hebrews 10:22
"Test me. O Lord, and try me, examine my heart and my mind; for Your love is ever before me and I walk continually in Your truth." Psalm 26:2-3
May integrity and uprightness protect me, because my hope is in You." Psalm 25:21
Get Kaylene's 40 Scripture-based Prayers to Pray Over Your Children on Amazon today!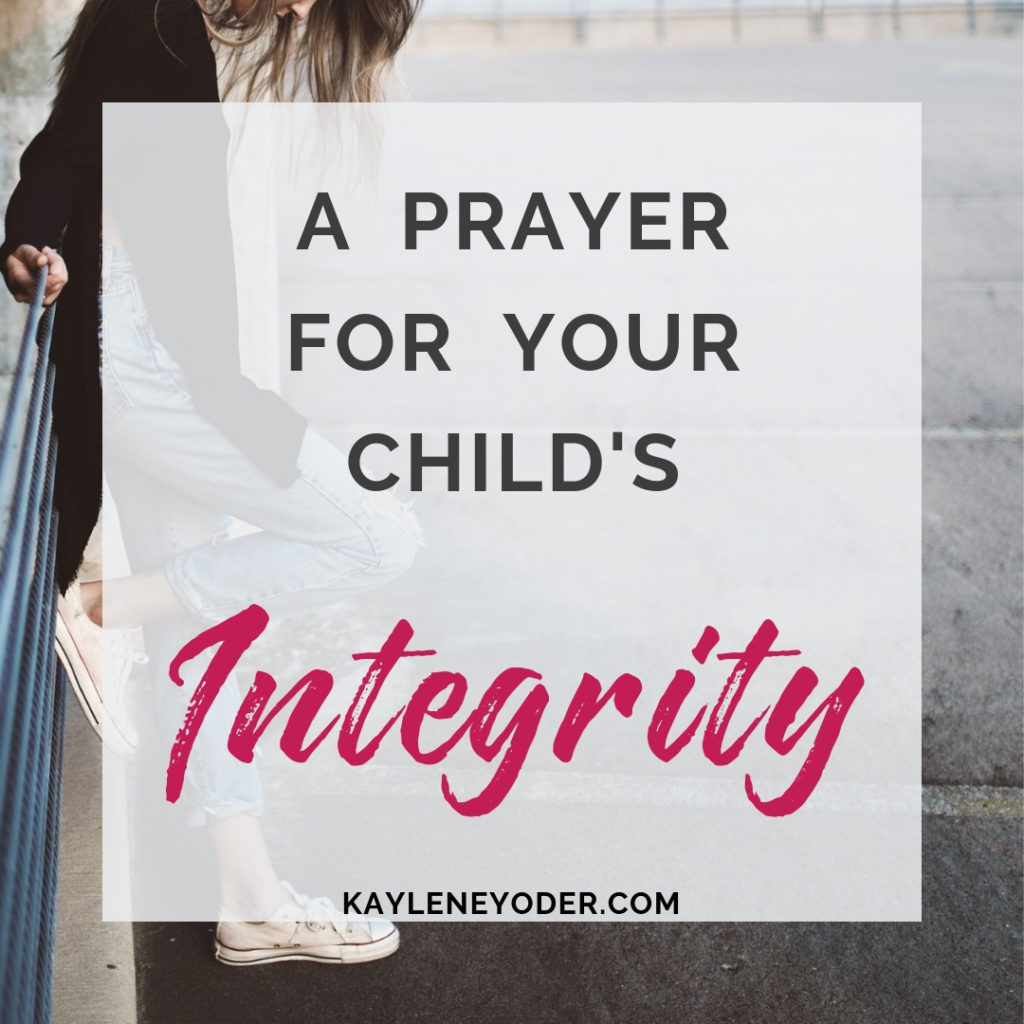 Pray 7 Sample Prayers!


Exclusive Free offers are available to Kaylene Yoder subscribers. By requesting this free Bible study you will begin receiving our weekly Monday Freebie email. Unsubscribe at any time.
(Visited 8,221 times, 3 visits today)