This prayer for your child's faith is a great first step to raising godly kids and laying a foundation of faith in your home.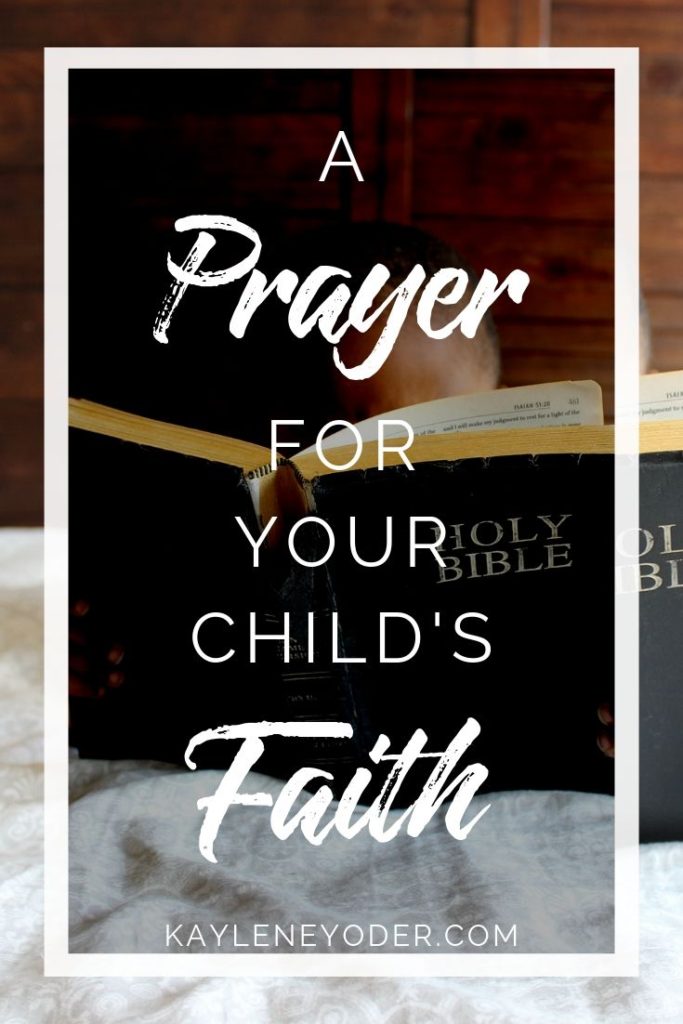 A Prayer for Your Child's Faith
Father God, I lift my children to You asking that You give them a desire to love You and want to serve You. By Your grace grow in them a faith that rests solely on Your great power and not on any wisdom of the world. I pray my children will be marked by righteousness, living by faith in all they do (Romans 1:17). Help them trust You more and more each day. Prove Your faithfulness to them in every step, season and situation of their lives.
Father, incline my children to be well guarded, grounded in their faith, strong and courageous, doing everything in love (1 Corinthians 16:13-14). I pray, Lord, that You would give them the spirit of wisdom and revelation so they may come to know You better. May the eyes of their hearts be enlightened to the glorious inheritance You have in store for those who believe (Ephesians 1:17-19). May their faith be broadened and unbridled, deepened immeasurably, and heightened insurmountably as You display You great power in their lives. In Jesus' name, Amen.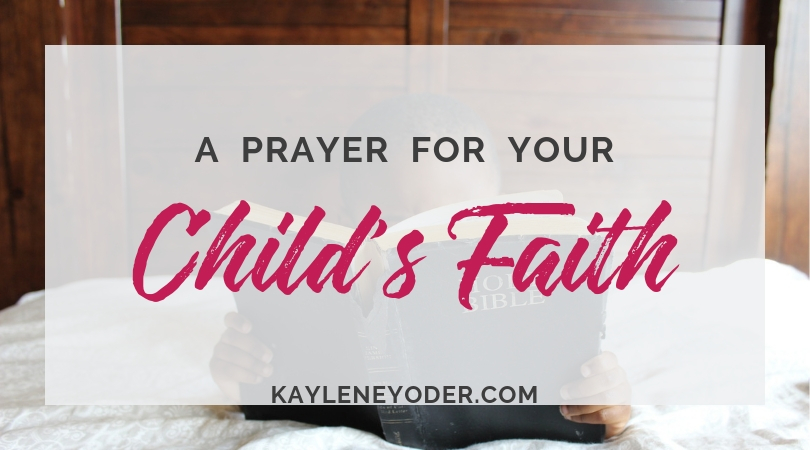 Verses to Reflect Upon
For in the gospel a righteousness of God is revealed, a righteousness that is by faith from first to last, just as it is written, "The righteous will live by faith." Romans 1:17, see also Habakkuk 2:4
For by grace you have been saved through faith and this is not of you own doing; it is a gift of God, not a result of works, so that no one may boast. Ephesians 2:8-9
…that your faith might not rest on men's wisdom, but on God's power. 1 Corinthians 2:5
Be on your guard; stand firm in the faith; be men of courage, be strong. Do everything in love. 1 Corinthians 16:13-14
I keep asking that the God of our Lord Jesus Christ, the glorious Father, may give you the spirit of wisdom and revelation, so that you may know Him better. I pray also that the eyes of your heart may be enlightened in order that you may know the hope to which He has called you, the riches of His glorious inheritance in the saints, and His incomparably great power for us who believe. Ephesians 1:17-19
Get Kaylene's 40 Scripture-based Prayers to Pray Over Your Children on Amazon today!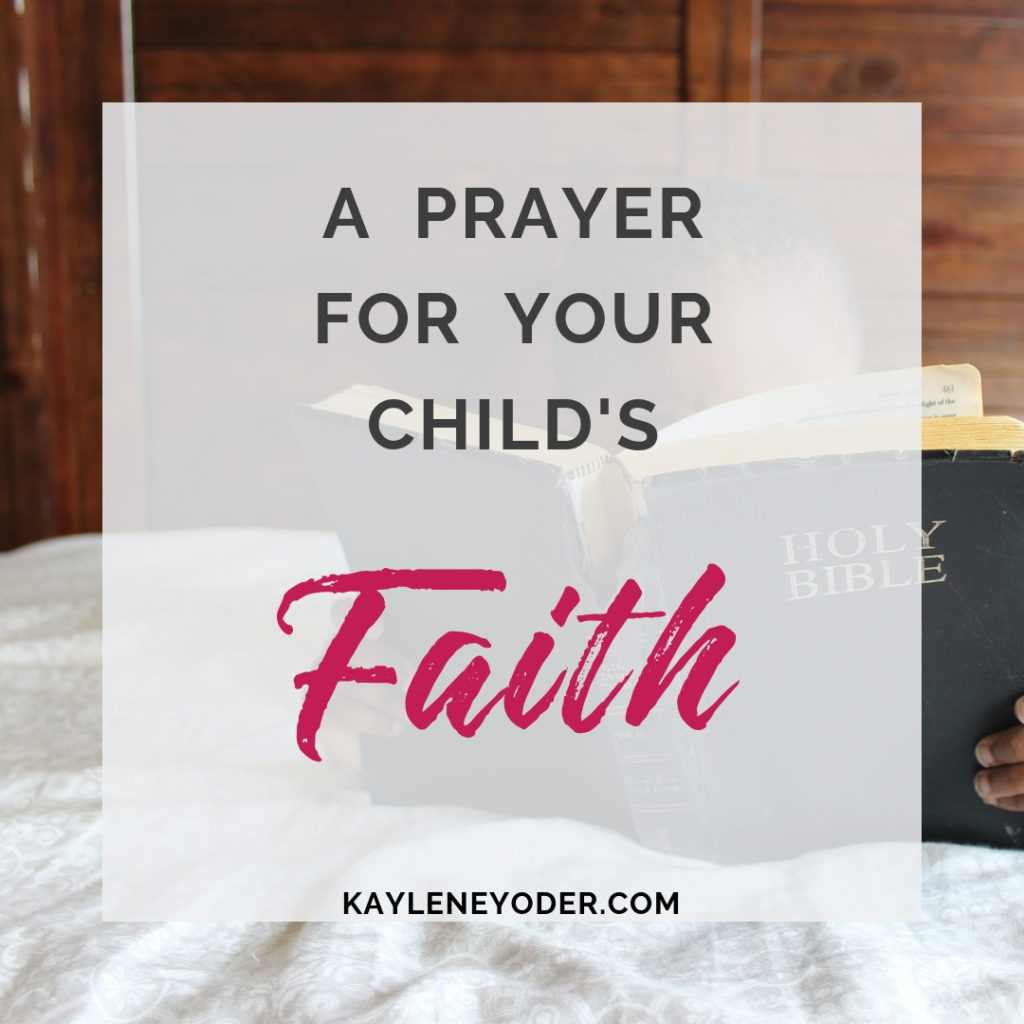 Copyright: daniilantiq / 123RF Stock Photo
Pray 7 Sample Prayers!


Exclusive Free offers are available to Kaylene Yoder subscribers. By requesting this free Bible study you will begin receiving our weekly Monday Freebie email. Unsubscribe at any time.