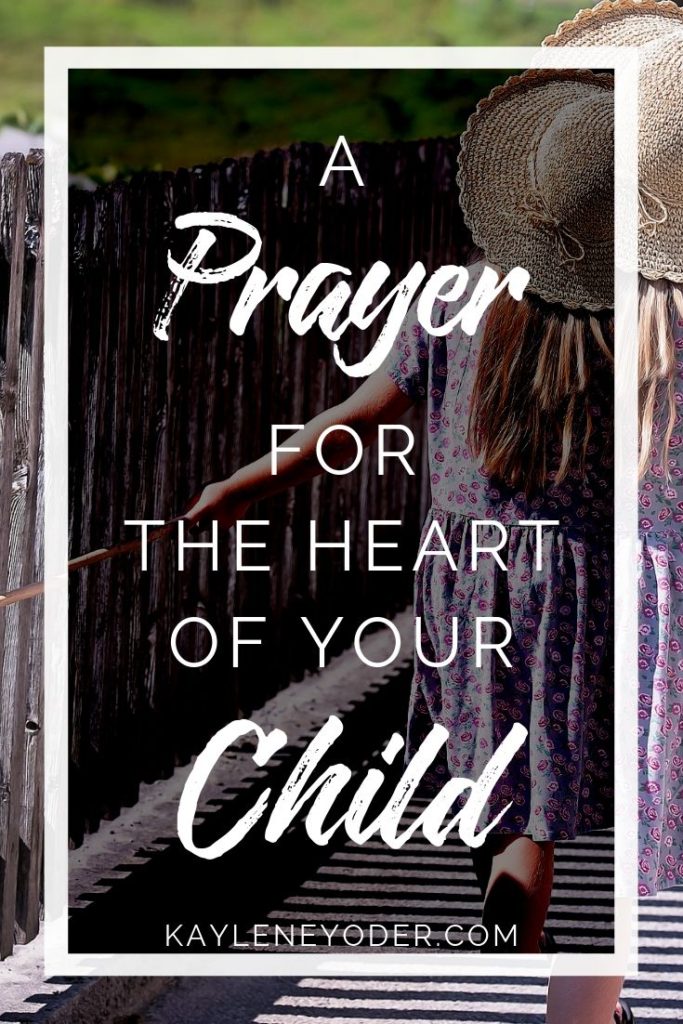 A Prayer for the Heart of Your Child
Father, I pray You would impress Yourself upon the hearts of my children. Help them understand how the vast breadth, depth and height of Your love includes them intimately. Do not let their hearts flounder or be overcome by any insecurity or uncertainty of Your love.
Father, I pray also that you would search their hearts of anything that does not glorify You. Where there is any bitterness, anger, wrong motivations, harmful intentions or the like, I pray You would convict and remove it from them. Soften their hearts; place in them a new heart and steadfast spirit (Psalm 51:10). Keep purifying their hearts by their faith (Acts 15:9), examine them and lead them in Your everlasting way (Psalm 139:23-24).
Father I pray You would Make them teachable, loving, pure and without fault. Reward them according to their conduct. May they live from a heart that is a wellspring of good, blessing the lives of all those around them. Teach them to love the things You love and continually seek You in all they do so their heart may be proven pure and right before God and men. In Jesus' name, Amen.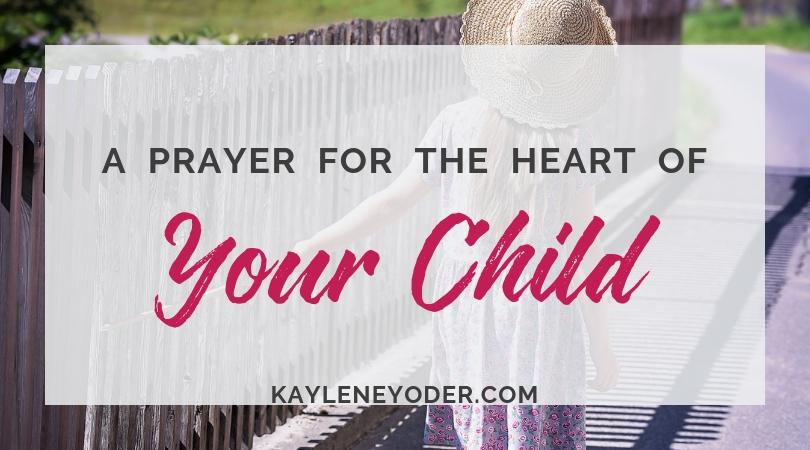 5 Bible Verses about the Heart
Search me, O God, and know my heart; test me and know my anxious thoughts. See of there is any offensive way in me, and lead me in the way everlasting. Psalm 139:23-24
Teach me Your way, O Lord, and I will walk in Your truth; give me an undivided heart, that I may fear Your name. I will praise, O Lord my God, with all my heart; I will glorify Your name forever. Psalm 86:11-12
The good man brings good things out of the good stored up in his heart, and the evil man brings evil out of the evil stored up in his heart, for out of the overflow of his heart the mouth speaks. Luke 6:45
Create in me a new heart, O God,and renew steadfast spirit within me. Psalm 51:10
He purified their hearts by faith. Acts 15:9
Get Kaylene's 40 Scripture-based Prayers to Pray Over Your Children on Amazon today!

(Visited 13,560 times, 8 visits today)