Surrender your child to the Lord through this powerful prayer for the paths he/she takes in life. This Scripture-based prayer is great for children of all ages from infant to adult.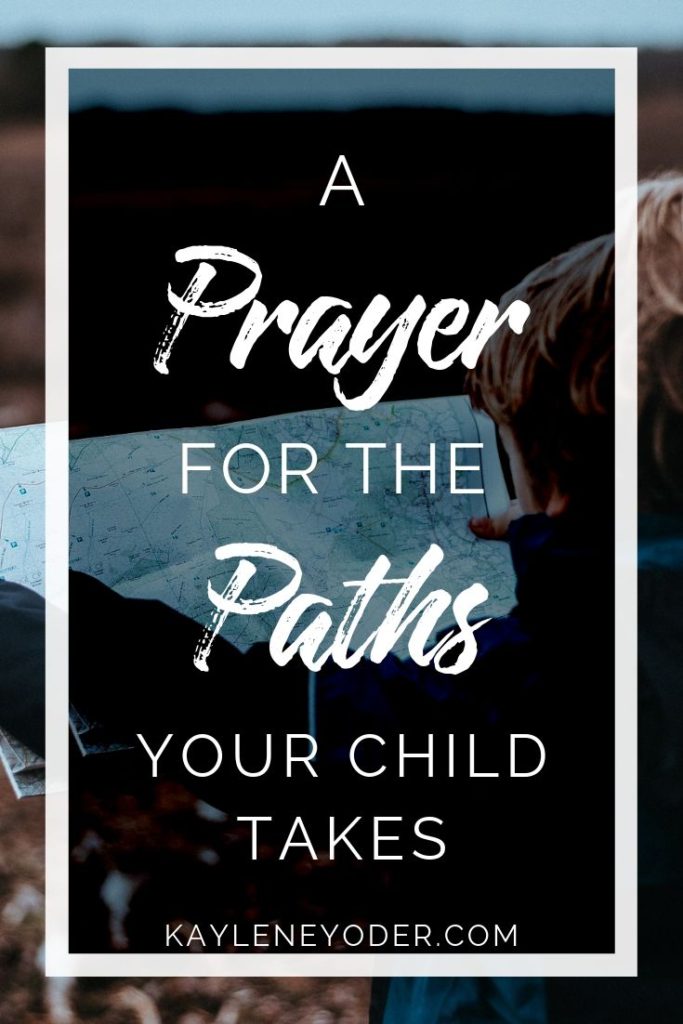 A Prayer for the Paths Your Child Takes
Father, I pray You would preserve my children's paths. Go before them and prepare the way with wisdom and integrity.
Father, when they are faced with choices, I pray they would consult You and other wise counsel before they make any decisions. Anoint them with great insight in choosing the way they should walk and behave. Remind them that Your way is good and right and that You require honesty, humility and mercy.
Father we know that all our ways are in full view of You and that You examine all our paths (Proverbs 5:21). I pray my children will keep their eyes fixed upon You, pursuing heavenly goals and not swerving onto paths that are not good. May they walk in love, always in right standing with You, Father. You have given them a knowledge of good and evil. Keep their feet from walking into ways that could harm them or others. Whatever they do and wherever they go, may they go with great confidence and peace that comes when You say, "This is the way; walk in it" (Isaiah 30:21). In Jesus' name, Amen.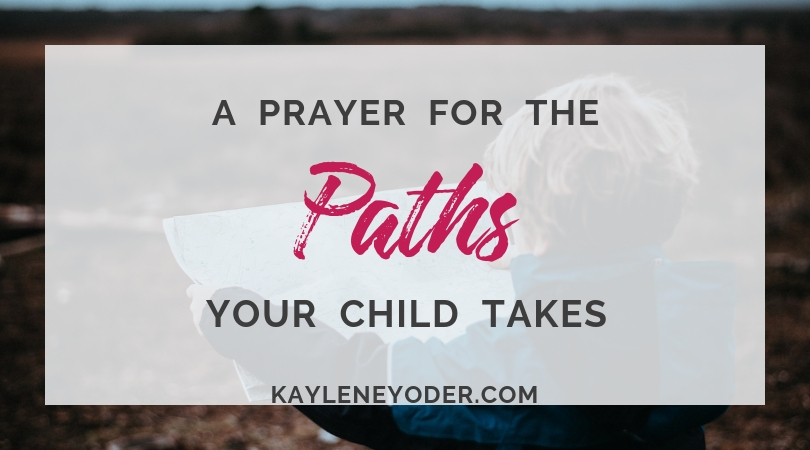 5 Bible Verses about taking Good Paths
Even a child is known by his actions, by whether his conduct is pure and right. Proverbs 20:11
Blessed is the man who does not walk in the counsel of the wicked or stand in the way of sinners or sit in the seat of mockers. Psalm 1:1
For man's ways are in full view of the Lord, and He examines all his paths. Proverbs 5:21
Let your eyes look straight ahead, fis your gaze directly before you. Make level paths for your feet and take only ways that are firm. Do not swerve to the right or the left; keep your foot from evil. Proverbs 4:25-27
Stand at the crossroads and look; ask for the ancient paths, ask where the good way is, and walk in it, and you will find rest for your souls. Jeremiah 6:16
Get Kaylene's 40 Scripture-based Prayers to Pray Over Your Children on Amazon today!