Praying for the Lord to inhabit your child's future will help protect and guide them throughout their whole life.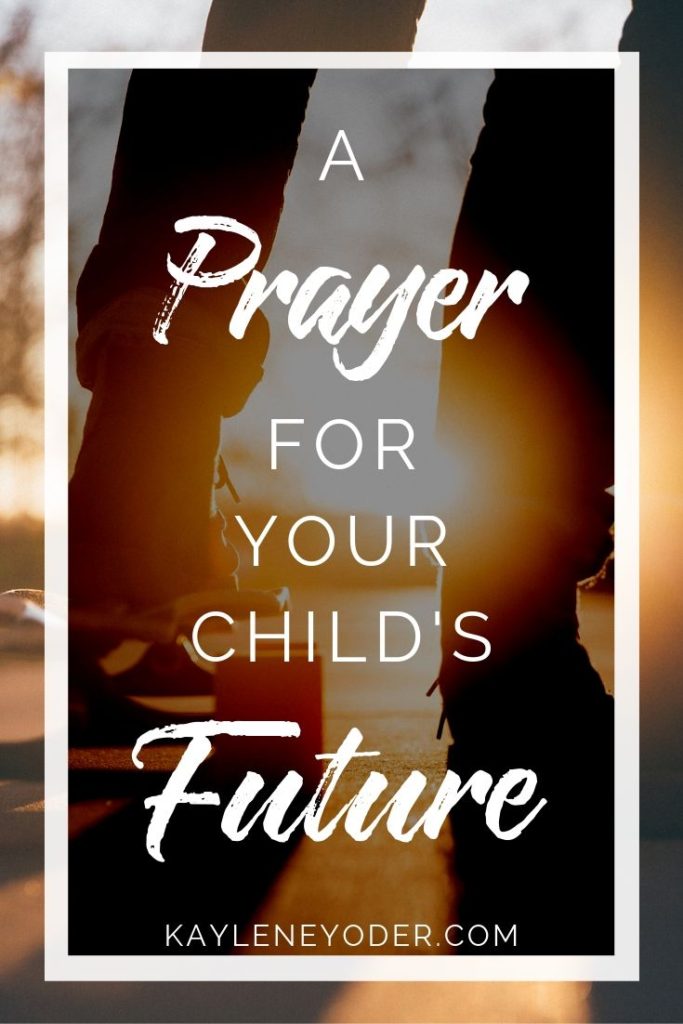 A Prayer for Your Child's Future
Father God, thank You for these children You have entrusted to my care. I pray You would fill in the gaps where my parenting is lacking, so that they will no grow discouraged or their hope dimmed. I lift hem to You and ask that You be their comfort and their guide.
Father, when I think of my children's futures I ask that You would give each of them a clear vision of what Your best plan is for them. Then give them the courage and strength to walk in that plan and not go their own ways. May they seek you first in all they do, setting You as their compass and counsel. Show them Your ways, teach them Your paths, guide them in Your truth, and be their hope all their days (Psalm 25:4-5).
Father, I pray my children would be over-comers, able to forget what is behind and press on toward the goal of their prize in Christ Jesus (Philippians 3:13). Do not let the enemy hinder them in doing good. I pray my children would stand in faith, resolved to do Your will whether it is favorable or unfavorable to them (Jeremiah 42:6) May they be like oaks of righteousness, a planting of the Lord for the display of His splendor (Isaiah 61:3).
One thing I ask Lord, is that You give my children a desire to seek You with all their hearts, souls and minds so that may dwell in Your house all the days of their lives. In Jesus' name, Amen.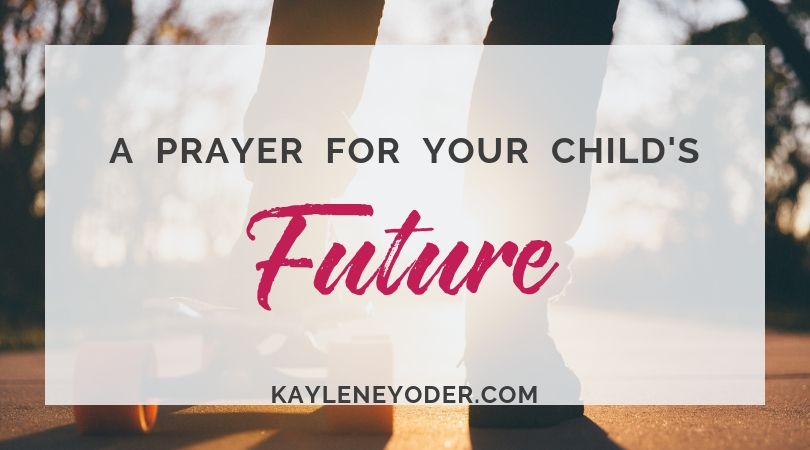 Verses to Reflect Upon
I have set the Lord always before me. Because He is at my right hand, I will not be shaken. Psalm 16:8
Show me Your ways, O Lord, teach me Your paths; guide me in Your truth and teach me, for You are God my Savior, and my hope is in You all day long. Psalm 25:4-5
On thing I ask of the Lord, this is what I seek: that I may dwell in the house of the Lord all the days of my life, to gaze upon the beauty of the Lord and to seek Him in His temple. Psalm 27:4
Whether it is favorable or unfavorable, we will obey the Lord our God, to whom we are sending you, so that it will go well with us, for we will obey the Lord our God. Jeremiah 42:6
Brothers, I do not consider myself yet to have taken hold of it. But one thing I do: Forgetting what is behind and straining toward what is ahead, I press on toward the goal to win the prize for which God has called me heavenward in Christ Jesus. All of us who are mature should take such a view of things. Philippians 3:13-15
Get Kaylene's 40 Scripture-based Prayers to Pray Over Your Children on Amazon today!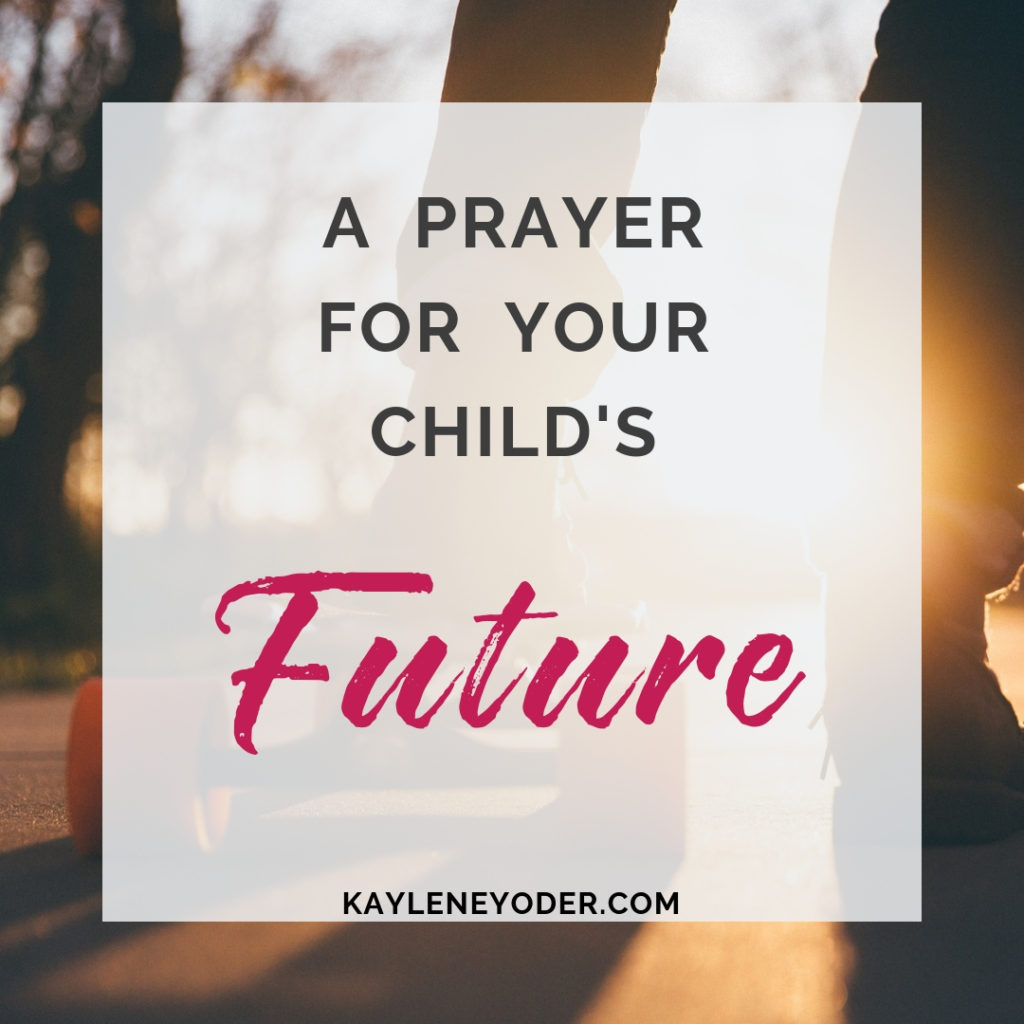 Pray 7 Sample Prayers!


Exclusive Free offers are available to Kaylene Yoder subscribers. By requesting this free Bible study you will begin receiving our weekly Monday Freebie email. Unsubscribe at any time.