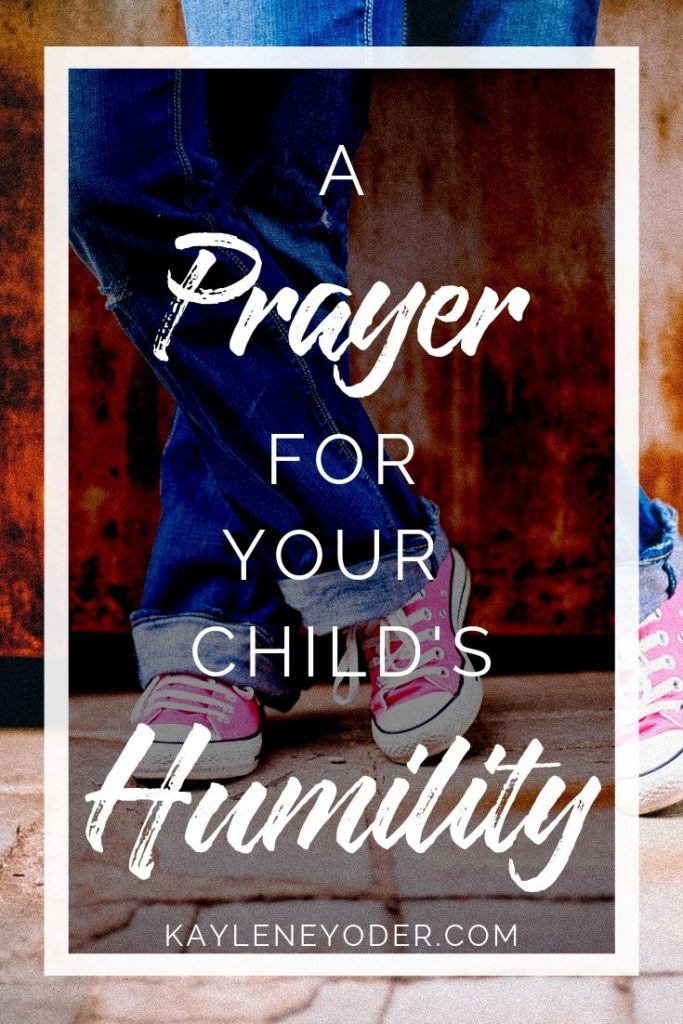 A Prayer for Your Child's Humility
Dear Jesus, thank You for setting the bar as the ultimate life of humility. You have taught us that we should not think of ourselves more highly than we ought, but to think of ourselves with sober judgment (Romans 12:3). I pray this for my children; help them to honor others above themselves even when its hard or circumstances seem unfair. Grow them and establish them so firmly in Your Word that they have no desire to seek praise and exaltation for others.
Father, You tell us that You bless a humble person with wealth, honor life and wisdom (Proverbs 11:2, 22:4). So develop in my child a heart that is gentle and compliant to Your will, always ready to do what is good, to slander no one, to love and promote peace, to be considerate, demonstrating humility toward all (Titus 3:1-2).
Teach my children, Father, that a humble person walks securely, that You vindicate, reward, and uphold, all who live according to Your Word. Teach my children to be still and quiet in their souls, placing their hope and trust solidly on Your foundation. May they have no desire to build, defend our uphold a kingdom of their own. May they boast only of Yours. In Jesus' name, Amen.
Get Kaylene's 40 Scripture-based Prayers to Pray Over Your Children on Amazon today!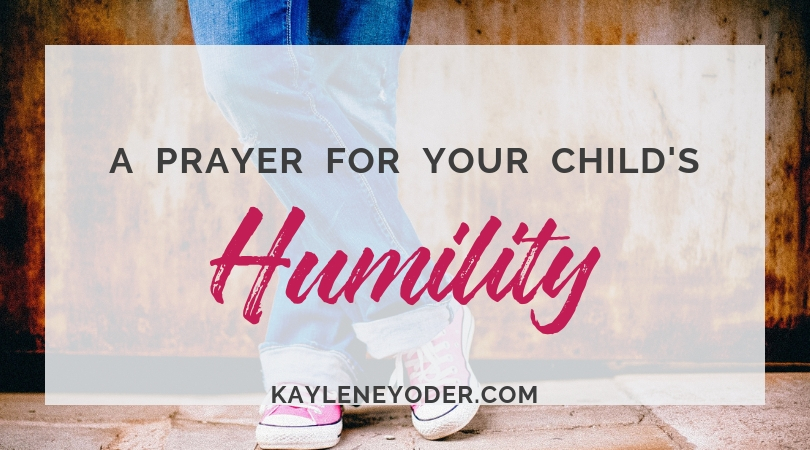 Verses to Reflect Upon
Do nothing out of selfish ambition or vain conceit, but in humility consider others better than yourselves. Each of you should look not only to your own interests, but also to the interests of others. Philippians 2:3-4
Live in harmony with one another. Do not be proud, but be willing to associate with people of low position. Do not be conceited. Romans 10:16
Humble yourselves before the Lord, and He will lift you up. James 4:10
Who is wise and understanding among you? Let him show it by his good life, by deeds done in humility that comes from wisdom. James 3:13
Humility and the fear of the Lord bring wealth and honor and life. Proverbs 22:4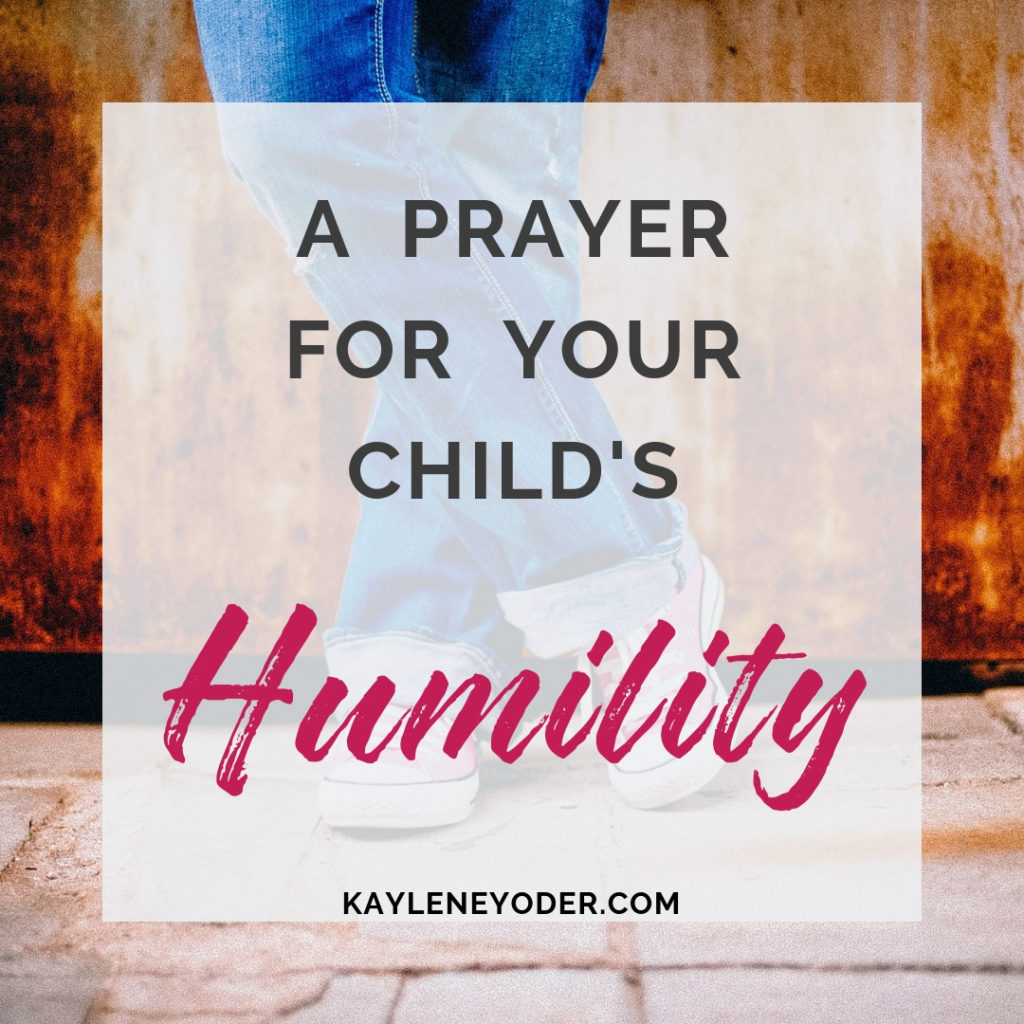 Pray 7 Sample Prayers!


Exclusive Free offers are available to Kaylene Yoder subscribers. By requesting this free Bible study you will begin receiving our weekly Monday Freebie email. Unsubscribe at any time.