Is it the desire of your heart that your child would be an example of Jesus to others? This prayer for your child's example will open paths for them to live for Jesus in every area of their life.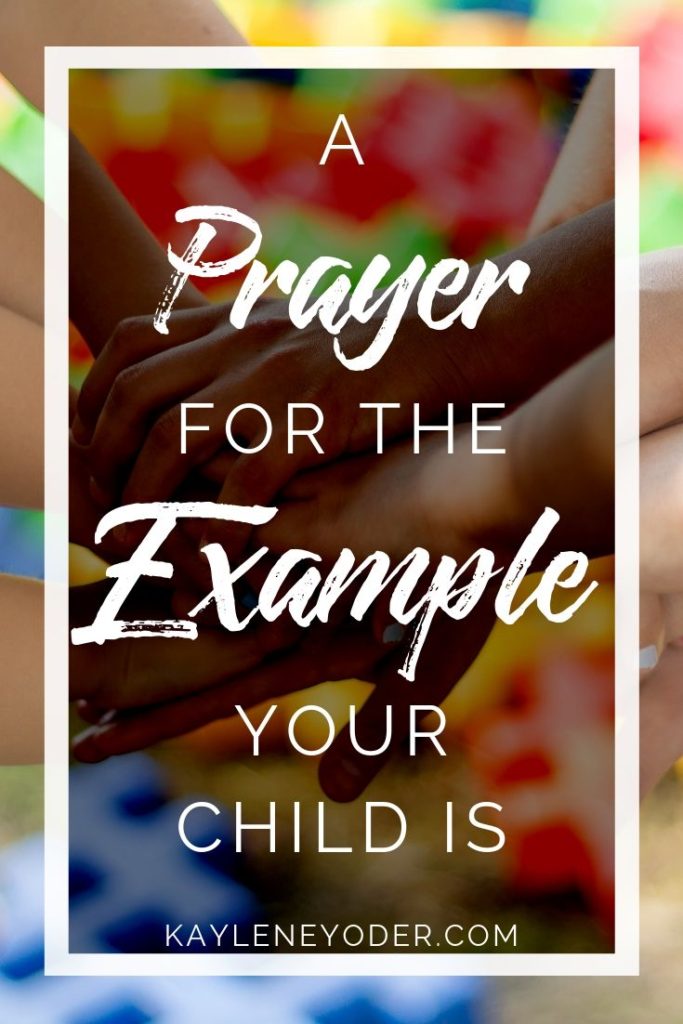 A Prayer for the Example Your Child Is
Father, thank You for sending Your Son, the perfect example for us to fashion our lives after. I pray that my children would find great value and purpose in living a life that brings honor and glory to You.
Father, even children are known by their conduct. Help my children be imitators of Jesus, living unashamed and blameless before You. Guide my children to pursue righteousness, faith, love and peace (2 Timothy 2:22) so that their ways may be a good example to those around them even though they are young.
Father, when my children are in hard situations give them the courage to do the right thing. Strengthen them to stand for what is correct in Your eyes even when it may not be the popular or easy thing to do. Make my children bold and wise, always choosing to shine their lights for what is good and upstanding. Make them leaders in honoring You, so others may be encouraged to walk uprightly as well.
I lift my children to You, Father, asking that You guide them in the ways they should go. May they do their best to present themselves as those approved, as workmen who do not need to be ashamed, who handle the Word of God correctly (2 Timothy 2:15), and who willingly walk in the ways You lead . In Jesus' name, Amen.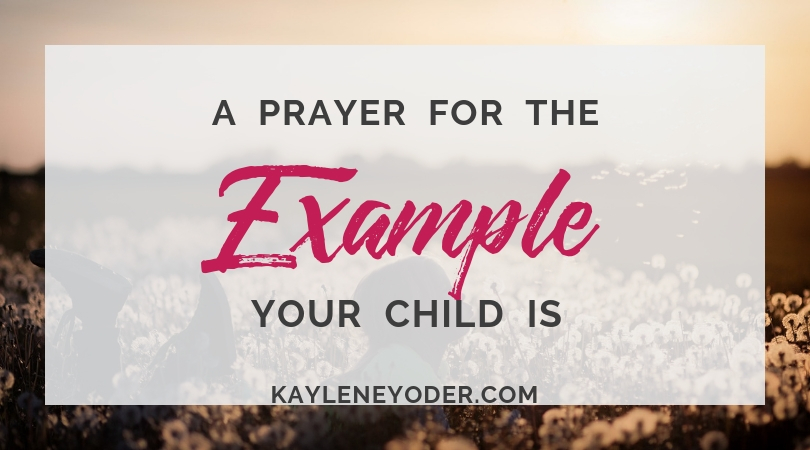 Verses to Reflect Upon
Don't let anyone look down on you because you are young, but set an example for the believers in speech, in life, in love, in faith and in purity. 1 Timothy 4:12
Do your best to present yourself to God as one approved, a workman who does not need to be ashamed and who correctly handles the word of God. 2 Timothy 2:15
…pursue righteousness, faith, love and peace… Don't have anything to do with foolish and stupid arguments because you know they produce quarrels. And the Lord's servant must not quarrel; instead he must be kind to everyone. 2 Timothy 2:22-24
…be blameless, not over-bearing, not quick tempered, not given to drunkenness, not violent, not pursuing dishonest gain. Rather, he must be hospitable, one who loves what is good, who is self-controlled, upright, holy and disciplined. Titus 1:7
Be imitators of God, therefore, as dearly beloved children and live a life of love, just a s Christ loved us and gave Himself up for us. Ephesians 5:1-2
Be very careful, then, how you live – not as unwise but as wise, making the most of every opportunity, because the days are evil. Therefore do not be foolish, but understand what the Lord's will is. Ephesians 5:15-17
Get Kaylene's 40 Scripture-based Prayers to Pray Over Your Children on Amazon today!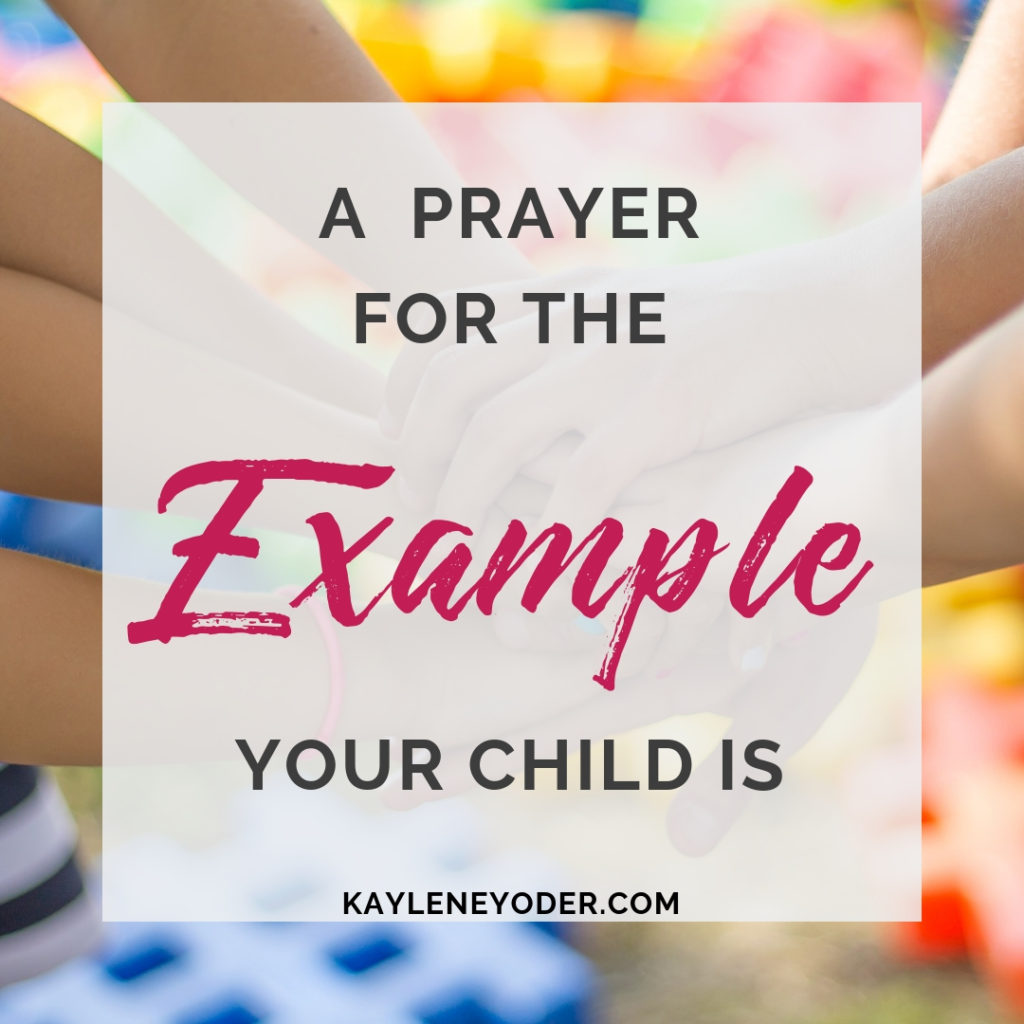 Pray 7 Sample Prayers!


Exclusive Free offers are available to Kaylene Yoder subscribers. By requesting this free Bible study you will begin receiving our weekly Monday Freebie email. Unsubscribe at any time.