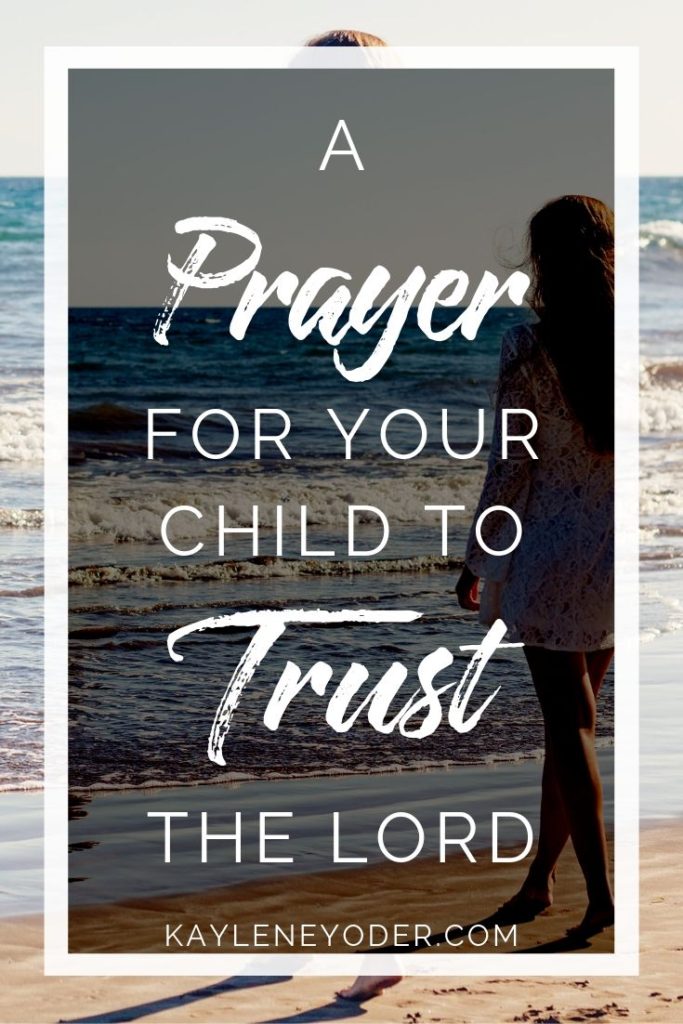 A Prayer for Your Child's Trust
Father, I thank You for Your steadfast and proven ways. From the beginning of time You have been faithful to carry out Your promises to us.
I pray now that You would grow each of my children in the knowledge of Your trustworthiness. Help them understand that nothing will happen in their life that You don't know about or care deeply about. When the days are hard and hope seems dim, give them an extra dose of trust. Help them dig in their faith heels and hold in to You. Do not let them forget that You are good, a refuge in times of trouble, and that You care about those who trust in You (Nahum 1:7).
Father, Your Word says You count blessed those whose confidence is in You (Jeremiah 17:7). I pray You would enable my children to trust You more and more each day. Prove Yourself to them so they may be convinced beyond a doubt that Your ways are good and right, then help them walk in right standing with You so they may thrive in all they do (Proverbs 11:28). In Jesus' name, Amen.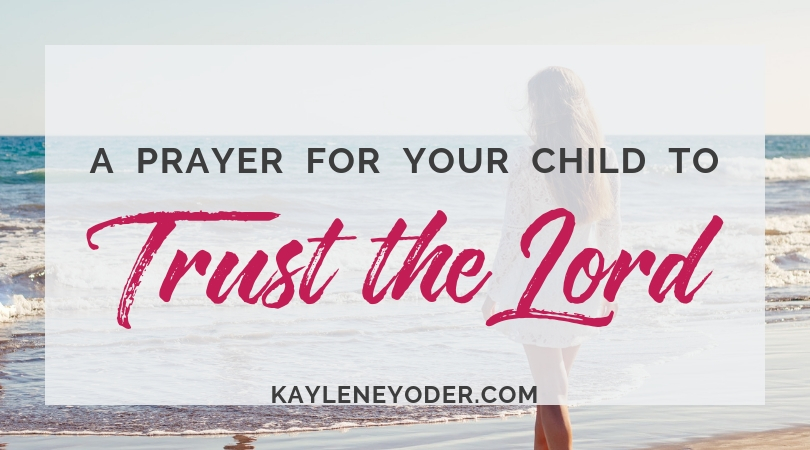 Verses to Reflect Upon
For the Lord God is a sun and a shield; the Lord bestows favor and honor; no good thing does He withhold from those whose walk is blameless. O Lord Almighty, blessed is the man who trusts in You. Proverbs 84:11-12
Blessed is the man who trusts in the Lord, whose confidence is in Him. Jeremiah 17:7
Many are the woes of the wicked, but the Lord's unfailing love surrounds the man who trusts in Him. Psalm 32:10
The Lord is good, a refuge in times of trouble. He cares for those who trust in Him. Nahum 1:7
So this is what the Sovereign Lord says: "See I lay a stone in Zion, a tested stone, a precious cornerstone for a sure foundation; the one who trusts will never be dismayed." Isaiah 28:16
Get Kaylene's 40 Scripture-based Prayers to Pray Over Your Children on Amazon today!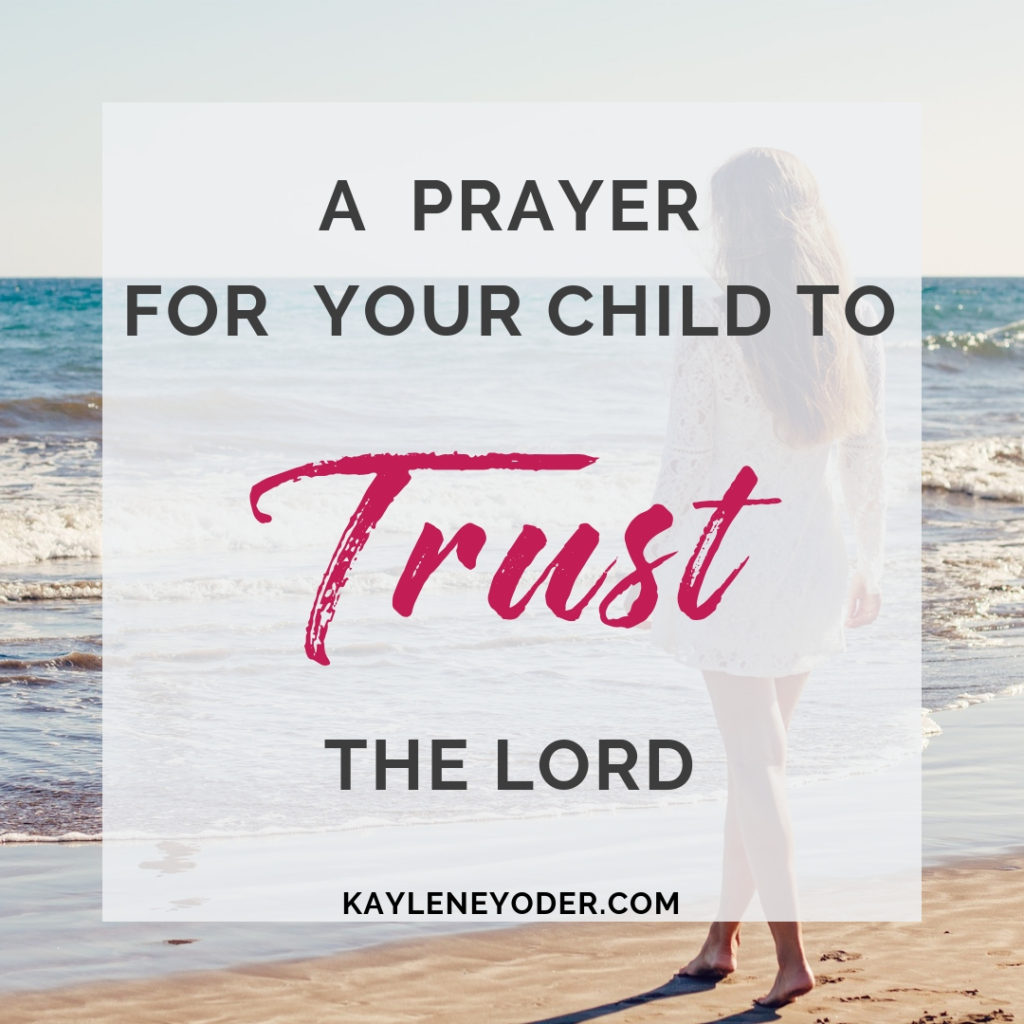 Pray 7 Sample Prayers!


Exclusive Free offers are available to Kaylene Yoder subscribers. By requesting this free Bible study you will begin receiving our weekly Monday Freebie email. Unsubscribe at any time.