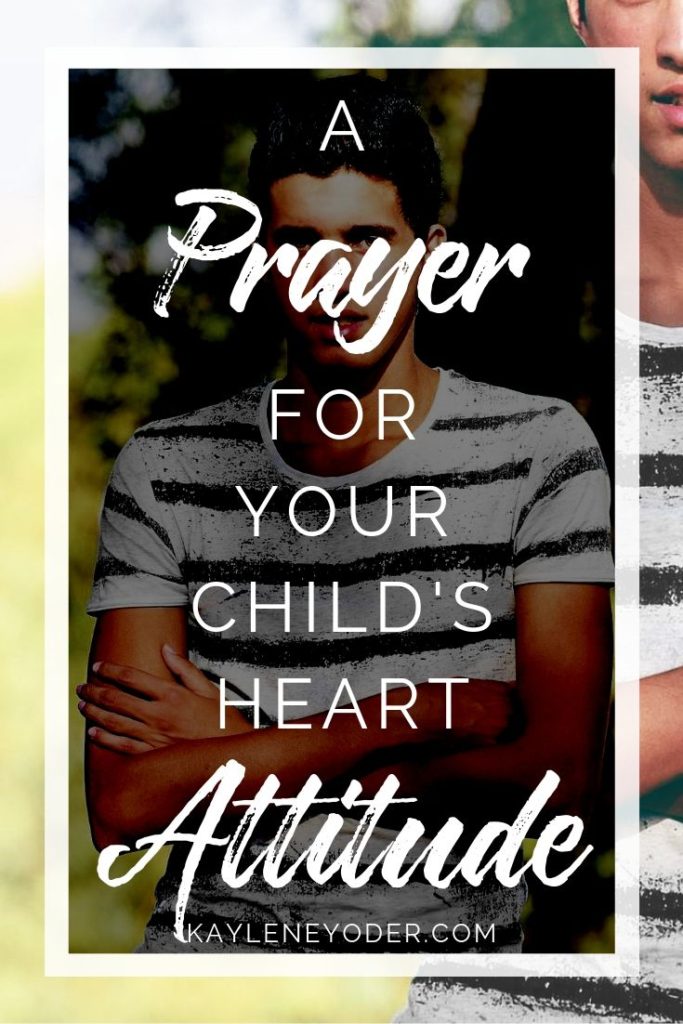 A Prayer for Your Child's Heart Attitude
Jesus, thank you for giving us a perfect example of an attitude that is pleasing to the Lord. I pray You would help my children fashion their demeanor and temperament after Yours; humble, gentle, caring, deferring and confident.
Father, when life is hard or seems unfair, do not let my children be overcome with anger, bitterness, regret, pride, or selfishness. Instead give them wisdom and strength to not conform to the patterns and attitudes of the world. Give each of my children a desire to pursue a new heart and a new spirit. Convict them in any areas where they may need to rid themselves of the sins of a harsh, world inspired attitude and replace it with a heart of flesh; put Your spirit within my child and move them to follow Your will and Your ways (Ezekiel 36:26-27).
Father, help my children to always honor others above themselves, to seek a heart after Yours, to radiate the joy of hope, maintain an attitude of patience in the trenches, and may they be known for their genuine love and care for all those around them (Romans 12:10-13). In Jesus' name, Amen.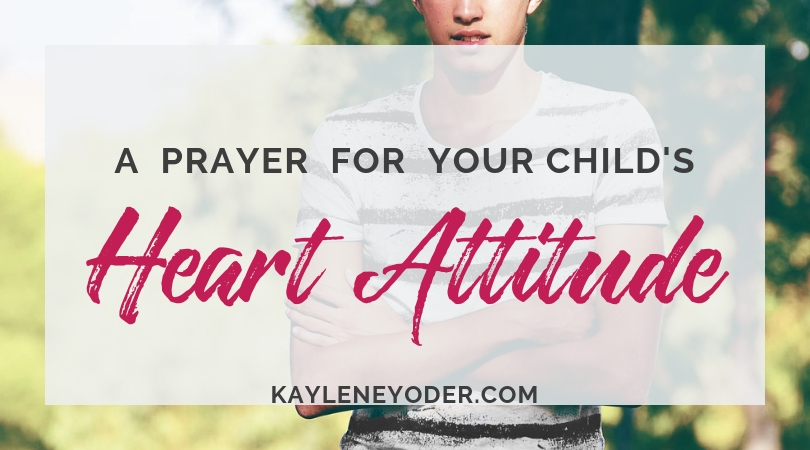 5 Bible Verses about Our Attitude
Your attitude should be the same as that of Christ Jesus: who…made Himself nothing, taking on the very nature of a servant…He humbled Himself. Philippians 2:5-8
Do not think yourself more highly than you ought, but rather think of yourself with sober judgment… Romans 12:3
Honor one another above yourselves. Never be lacking in zeal, but keep your spiritual fervor, serving the Lord. Be joyful in hope, patient in affliction, faithful in prayer. Share with God's people who are in need. Practice hospitality. Romans 12:10-13
Do not conform any longer to the pattern of this world, but be transformed by the renewing of your mind. Then you will be able to test and approve what God's will is – His good, pleasing and perfect will. Romans 12:2
I will give you a new heart and put a new spirit in you; I will remove from you your heart of stone and give you a heart of flesh. And I will put my Spirit in you and move you to follow my decrees and be careful to keep my laws. Ezekiel 36:26-27
Get Kaylene's 40 Scripture-based Prayers to Pray Over Your Children on Amazon today!