If you long for your children to have a close sibling relationships, this will help foster strong family bonds.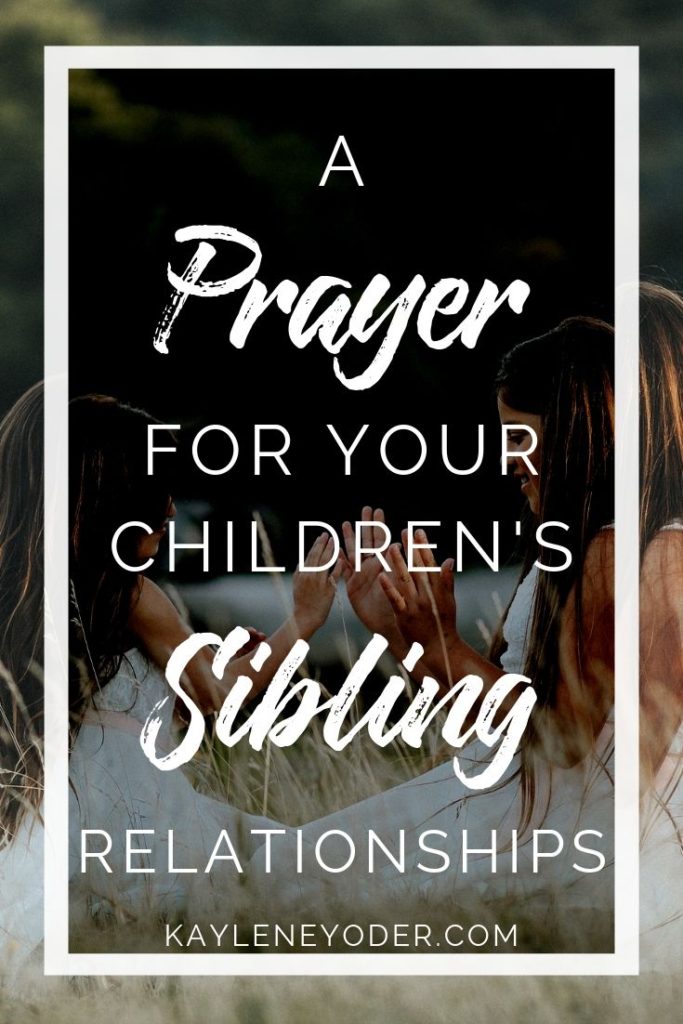 A Prayer for Your Children's Sibling Relationships
Father God, thank You for each of my children. I pray that You would give them a desire to protect the bond of unity among themselves (Romans 15:5). Help them be devoted to each other in brotherly love and honor one another above themselves (Romans 12:9-10).
Lord, inspire my children to work together for the good of the other, living and growing in harmony each day. Help them be compassionate and humble in the way they do life together. When squabbles arise, spur them toward reconciliation so the friction may be dissolved quickly and in ways that benefit both parties. Help them be self-controlled and wise in their words and actions toward each other (1 Peter 3:8-9). Lord, where there is unity You bestow blessings and life (Psalm 133:1,4). I pray this would be so for my children's relationships throughout their whole lives.
Father, teach my children how to be patient and kind to each other. Do not let envy or pride take root in their hearts. Keep them from dealing rudely or angrily with each other. Help them forgive wholly and completely not letting grudges or bitterness sour their hearts against each other. Lord, help my children protect their family ties, trust each other, hope for the best for each other, and persevere in building each other together in love and truth (1 Corinthians 13:4-8). In Jesus' name, Amen.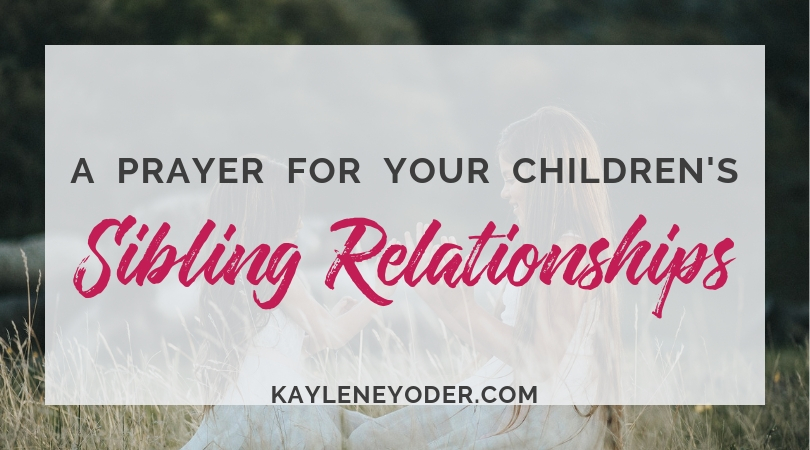 Verse to Reflect Upon
How good and pleasant it is when brothers live together in unity!…For there the Lord bestows His blessing, even life forevermore. Psalm 133:1,4
May the God who gives endurance and encouragement give you a spirit of unity among yourselves as you follow Christ Jesus, Romans 15:5
Love must be sincere. Hate what is evil; cling to what is good. Be devoted to one another in brotherly love. Honor one another above yourselves. Romans 12:9-10
Finally, all of you, live in harmony with one another; be sympathetic, love as brothers, be compassionate and humble. Do not repay evil with evil or insult with insult, but with blessing, because to this you were called so that you may inherit a blessing. 1 Peter 3:8-9
Get Kaylene's 40 Scripture-based Prayers to Pray Over Your Children on Amazon today!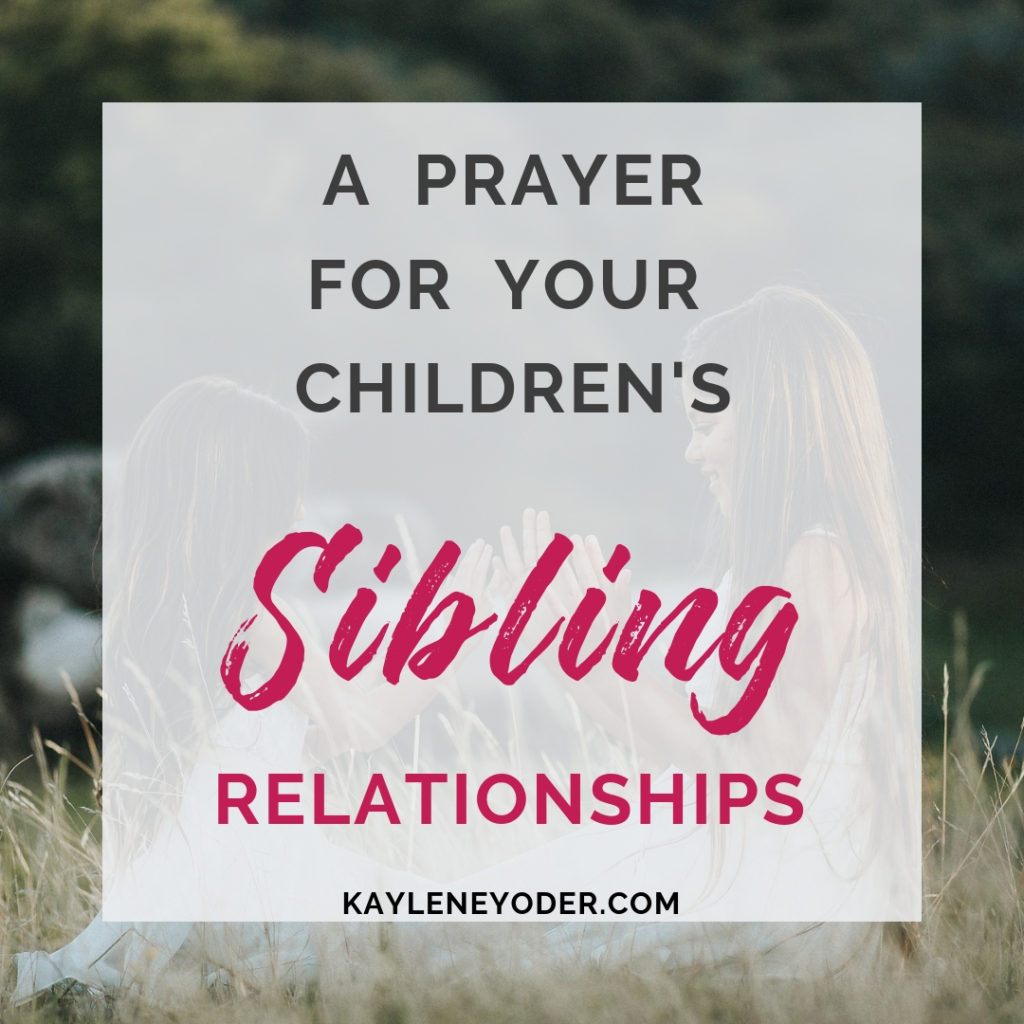 Copyright: majesticca / 123RF Stock Photo
Pray 7 Sample Prayers!


Exclusive Free offers are available to Kaylene Yoder subscribers. By requesting this free Bible study you will begin receiving our weekly Monday Freebie email. Unsubscribe at any time.