I read the Psalms a lot. They have spoken to me many times in the "desert seasons" of life. They help me form thoughts of praise and maintain an attitude of thanksgiving. But mostly they remind me of the infinite love our Heavenly Father has for each of us.
Psalm 63 is one that has encouraged me through both the rough days and the days I simply needed to be centered in my Heavenly Father.
Whether you're in the heat of a battle or in gentler place right now, I trust God will encourage you today through Psalm 63:1-8.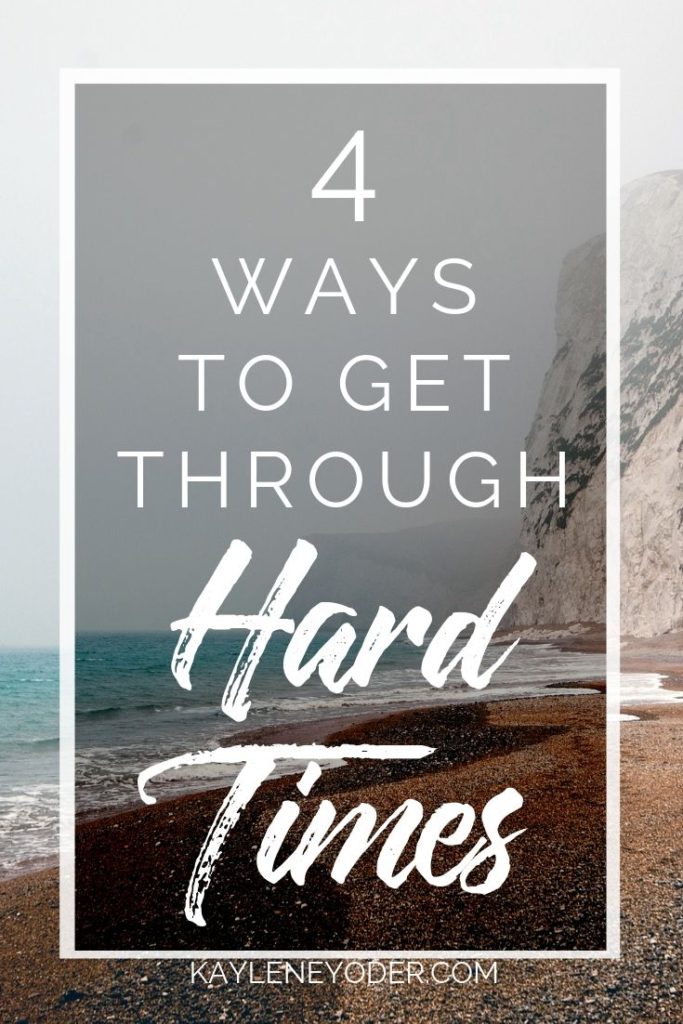 4 Ways to get Through the Hard Times
1. Praise God.

We may feel the least inclined to praise Him when all is not well with our circumstances, however, telling Him of our appreciation of Who He is will defeat the enemy.
Our verbal approval and praise of God's hand in our life reminds the enemy that his interfering schemes are futile and ineffective to our faith in our Father.
When we praise and speak adoration of our Father, we stand at His feet in the throne room, giving all honor, power, and glory to Him.
"I have seen You in the sanctuary and beheld Your power and glory. Because Your love is better than life, my lips glorify You. I will praise You as long as I live, and in Your name will lift up my hands." Psalm 63:2-4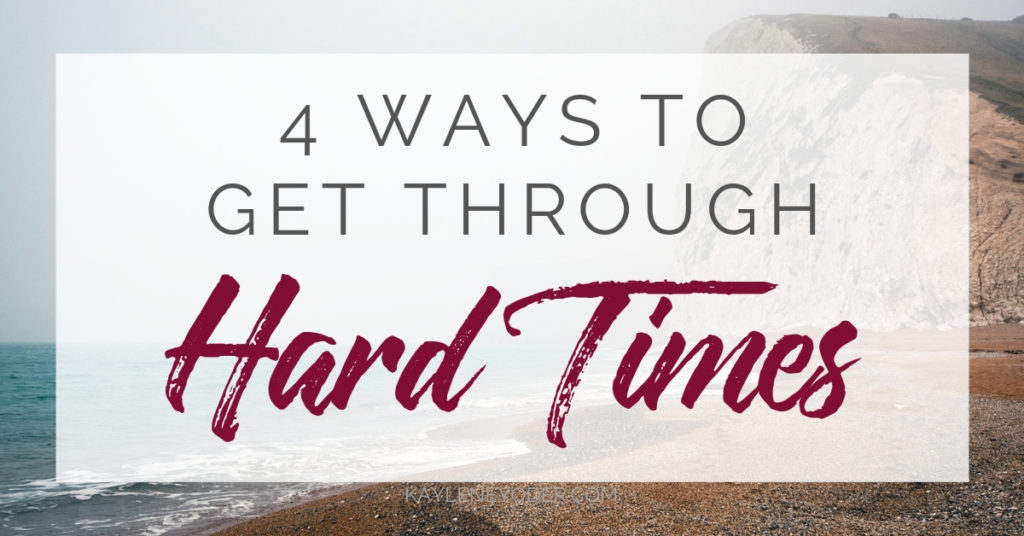 2. Recall His faithfulness to you.

God has been faithful to you in the past. He has either showed you his care for you in a visible way through, or He has spoken peace and love to you in the quiet of your heart. As humans we tend to chalk many things up to happen-chance. There is no coincidence with God. He makes all things come about.
All things are of Him, through Him, and to Him (Romans 11:36).
That encouraging word a friend spoke? God inspired it and planned it.
That protection you received while driving? God saw your situation and intervened.
The finances that appeared at just the right time? All God. No coincidence.
Recall as many things you can where His faithfulness to you is apparent. Doing this will build your confidence in Him, establish trust that He is with you in each and every day.
"On my bed I remember You; I think of You through the watches of the night." Psalm 63:6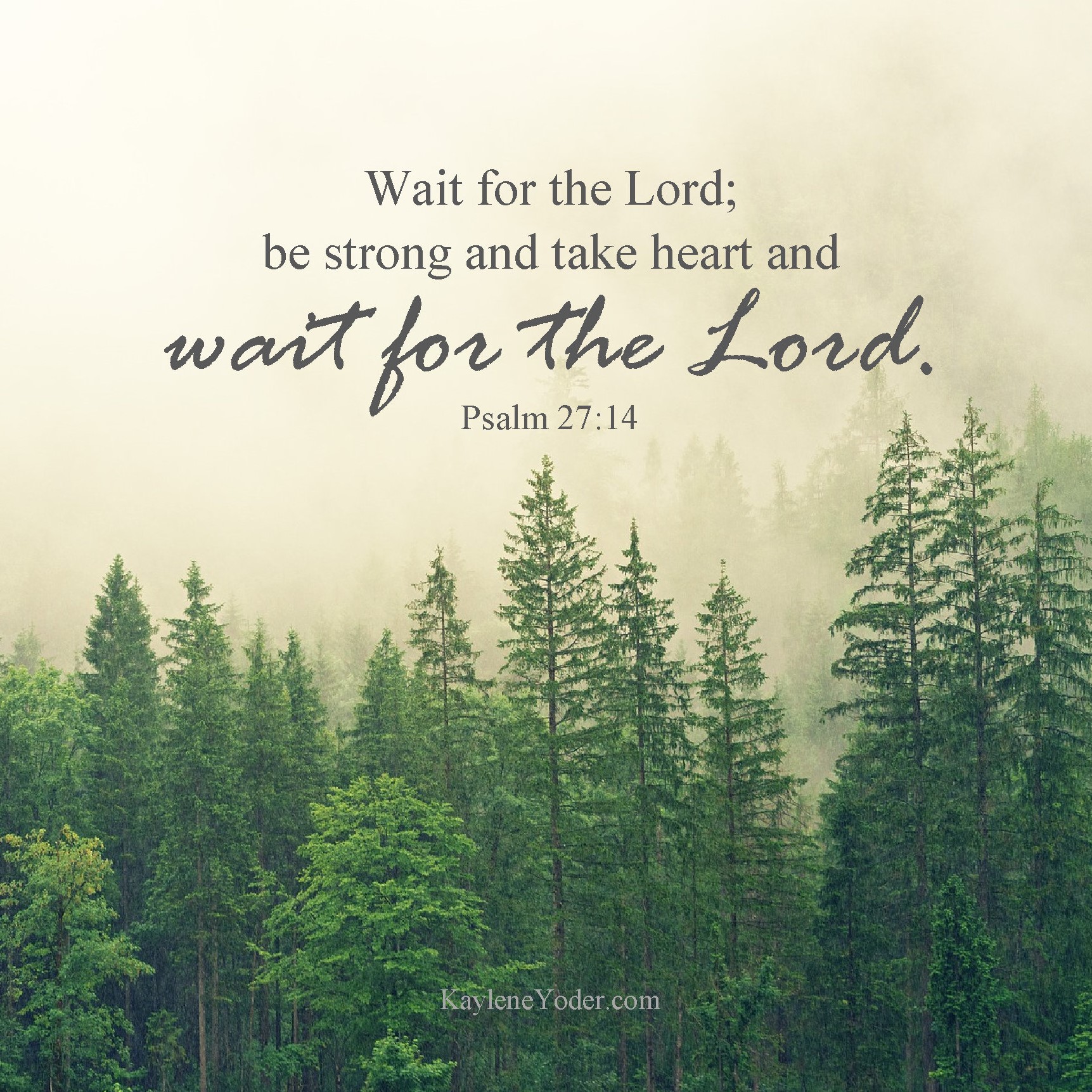 3. Worship in song.

More and more frequently, no words come to me when I come before the Lord with my concerns. And I believe that can be a good thing.
God already knows my heart cry. So when no words come, I choose to worship Him through music.
This is an avenue that helps my spirit worship in secret and very intimate ways. God is spirit and so we worship Him in Spirit and in truth (John 4:23-24).
So when you have no words due to your heavy heart, worship Him by putting on some worship music. Or, when you come before Him and all is well with your life, try putting on worship music and worship Him in song and dancing (Psalm 149:3).
"My soul will be satisfied as with the richest of foods; with singing lips my mouth will praise You." Psalm 63:5

"Because You are my help, I sing in the shadow of Your wings." Psalm 63:7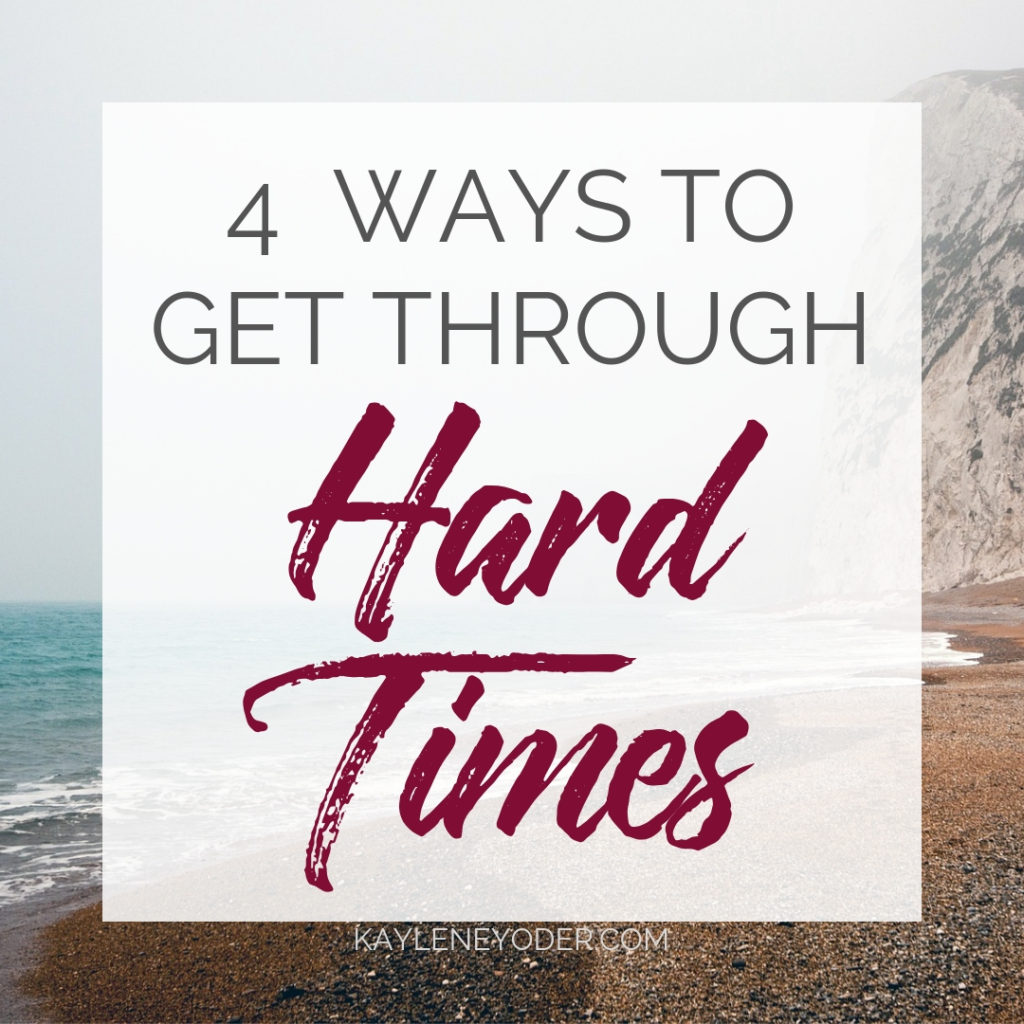 4. Cling to Him in the hard times.

Through it all, vow to do this, because as Psalm 63:3 says, "Your love is better then life".
At the end of your days you will rewarded according to your faithfulness to your Heavenly Father. (Jeremiah 17:10)
He loves you more than you can imagine (Romans 8:38). Someday you will have the pleasure of viewing these trials here on earth as light and momentary.
So cling to your God. Fix your eyes on Him your unseen, yet eternal, hope (2 Corinthians 4:16-18). He is with you at all times, holding You in His love and care.
"My soul clings to you; your right hand upholds me." Psalm 63:8
My prayer for you today is that you will earnestly seek your Heavenly Father. I pray your soul thirsts for Him and your body longs for Him. I pray the dry and weary lands in your life and your heart will be showered with His love, bringing to you refreshment and new growth. Like rain reviving a dry and weary land, may each part of your life become a beautiful, well-watered garden. I pray one day soon you will see the hard times you are facing right now as a passage way to the abundant life He is about to give to you. And I pray you will never give up believing in His love and power for you. In Jesus mighty and precious name, Amen.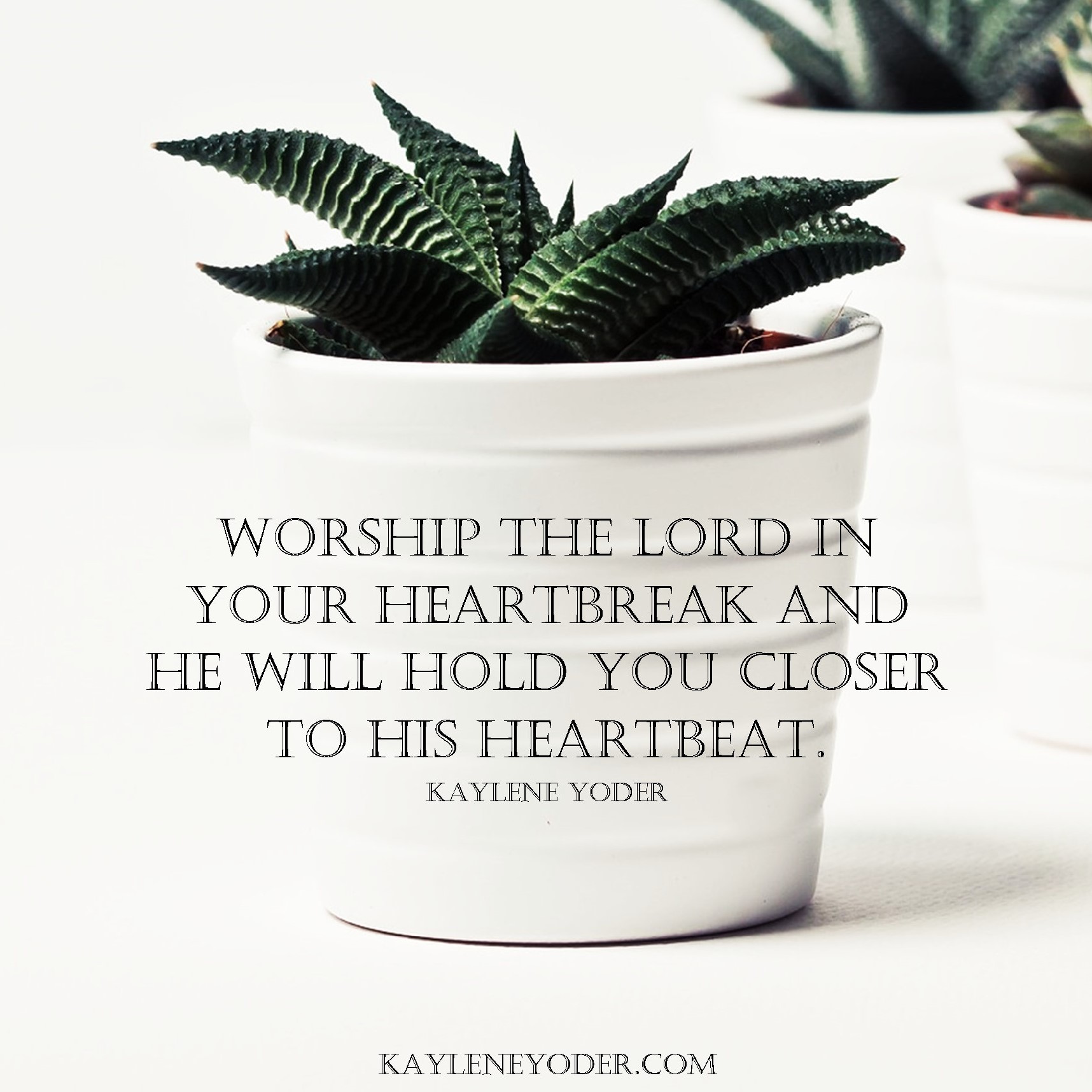 30 Days of Praising God Through Your Hard Time
Recently we published the new I Exalt Thee Bible Study
Through it we are learning that our heartbreaks and hard times are often an avenue to God's great plan for us.
Often times when we feel like worshiping the least, that is when we should do it the most.
When you worship Him in the war, rescue will be your reward.
Practice thanks in the trouble and peace will be your portion.
Lift praise during the pain and future honor can be your hope.
Exalt His name through all inconveniences and your Comforter will be your Carrier.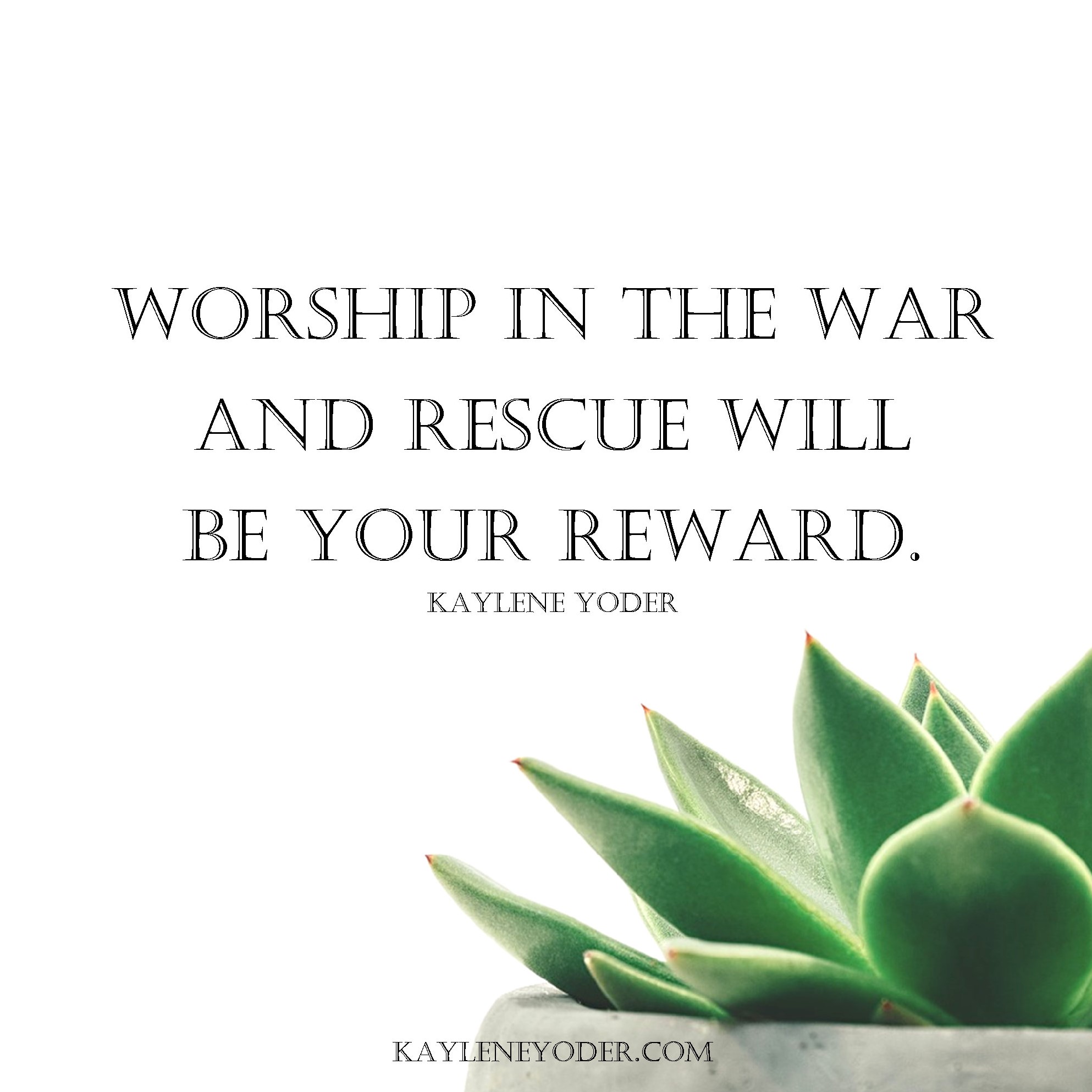 When we draw near to Him He becomes our strength, hope and energy. The Lord will refresh us and lift us up. "He will not grow tired or weary and His understanding no one can fathom. He gives strength to the weary and increases the power of the weak" (Isaiah 40:28-29).
Praise be to our mighty Father, Savior, King and Friend!
Won't you join us in the I Exalt Thee Bible Study as we worship Him in our heartbreaks so we may be drawn closer to His heartbeat.
Click the image to get more information.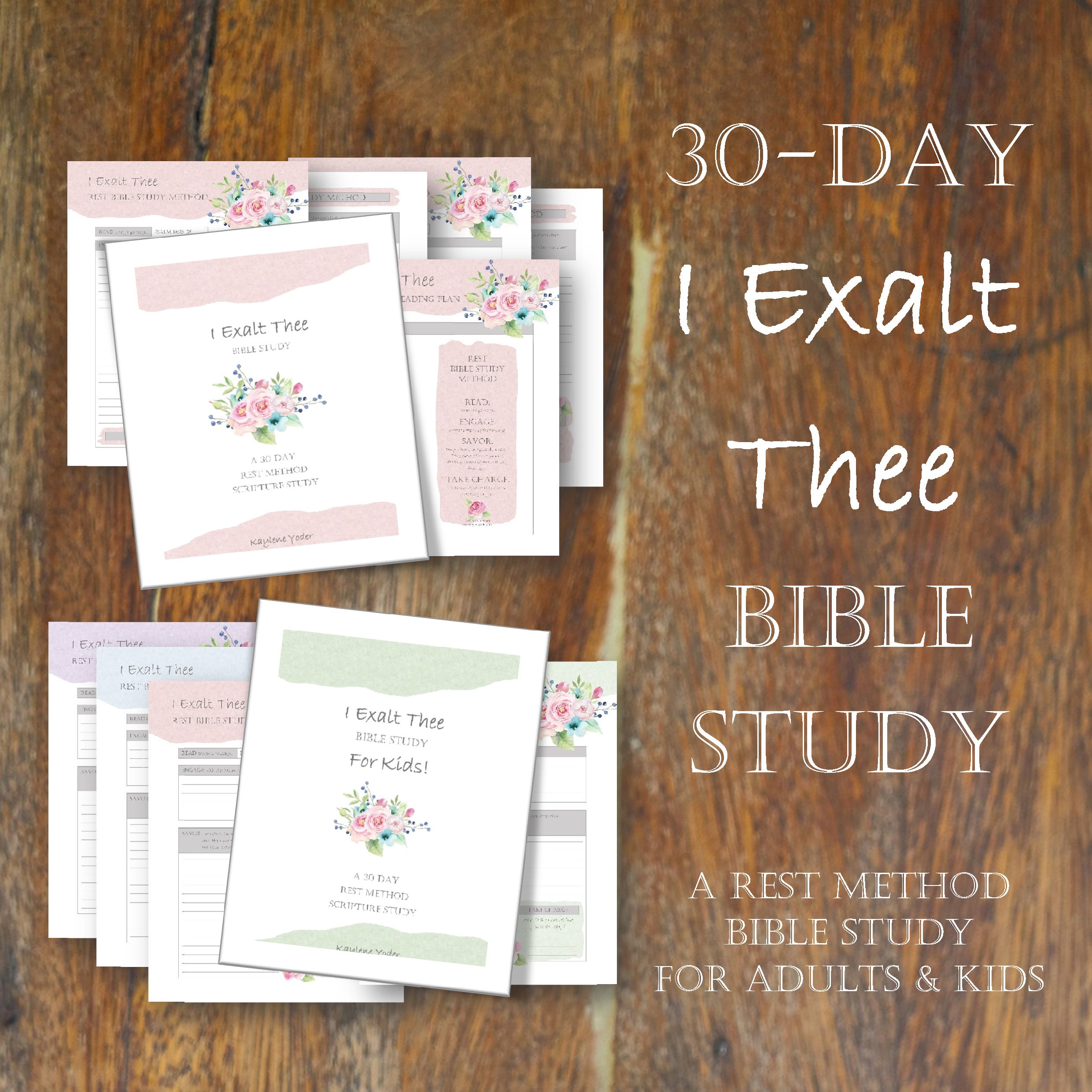 You can also grab the Free I Exalt Thee Scripture Reading Plan right here!

👇
FREE 30-day Scripture Reading Plan
(Visited 2,428 times, 1 visits today)