Leadership and what it looks like to lead is defined differently by everyone. Some say it's the guy on the top rung, the woman on the stage, or possibly the most knowledgeable.
I believe leadership can be wrapped up in three words – influence, servant-hood, and responsibility.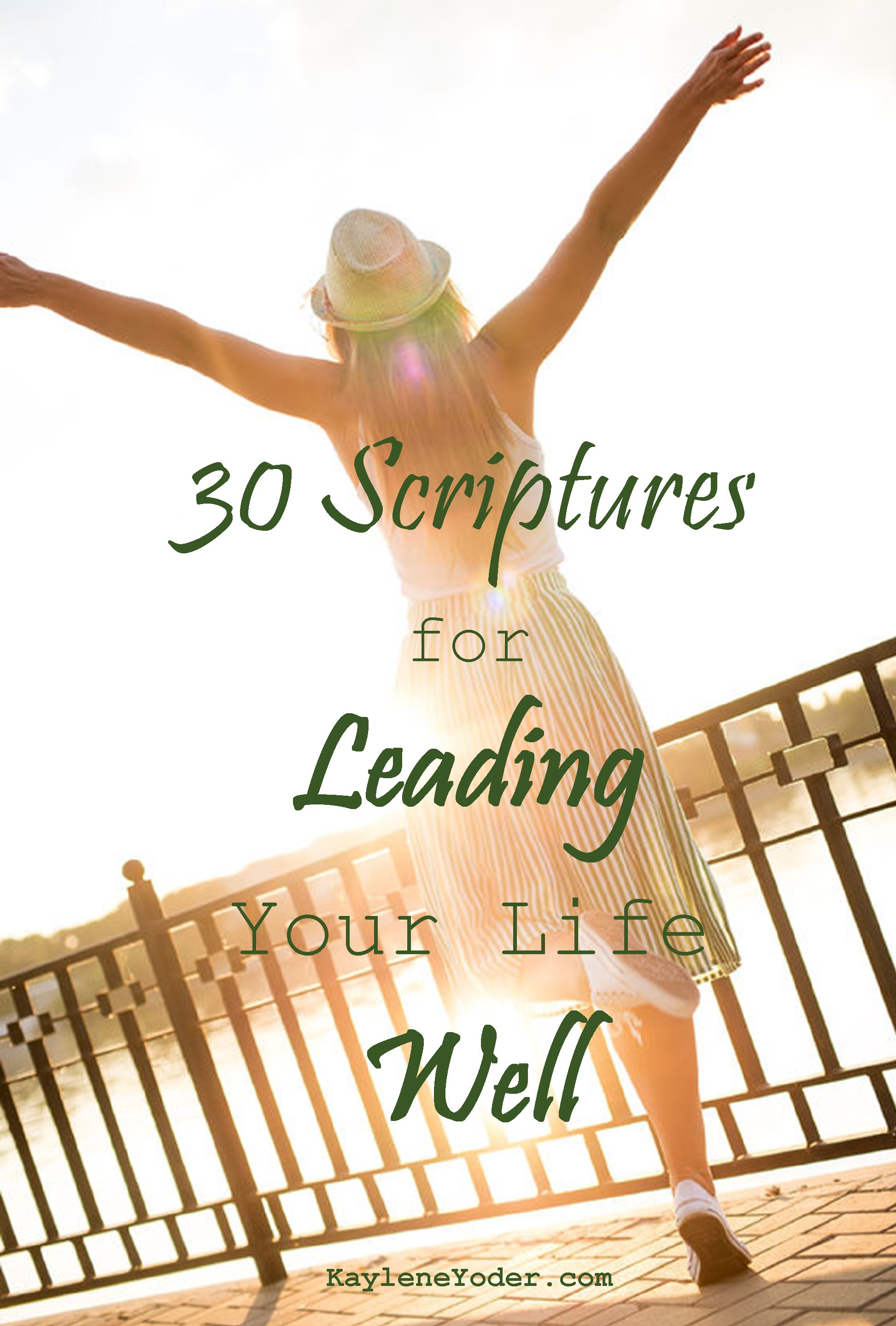 I also believe anyone can lead from the exact place they are in because leadership begins within us.
Who we are in our hearts is truly who we are. And like it or not, someday what's in our hearts will come pouring out.
And to drive it home a bit more… who we are at home is truly who we are. They way we treat our family and spouse is usually the equivalent of our influence reach.
Jesus' life is the pinnacle of what a true leader is marked by – humility, servant-hood, kindness, love, gentleness, raising up others… everything He did placed Him above reproach with men and in right standing with God.
Whether your title is CEO, stay at home mom, or you are unemployed you are called to lead your life well in the sight of your Heavenly Father. The famous quote, "God gave you the gift of life, what you do with it is your gift to Him" rings true.
May these 30 Scriptures encourage you to lead your life well, whether that is from a platform or in the quiet of your heart.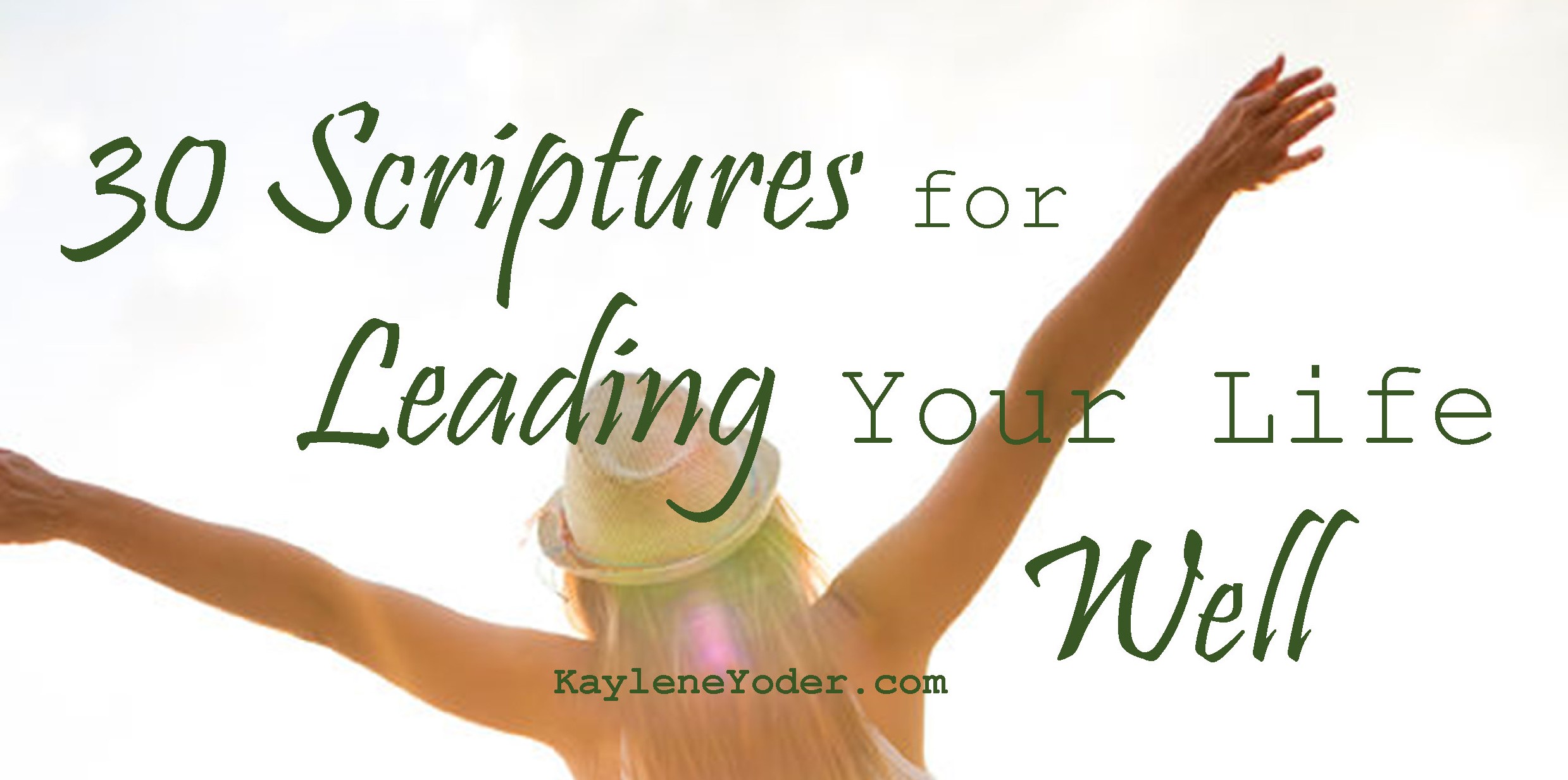 30 Scriptures for Leading Your L
ife Well
Galatians 6:9

Hebrews 13:7

Isaiah 41:10

James 1:12

James 3:1

James 4:10

Jeremiah 17:10

John 3:30

Mark 10:42-45

Matthew 7:12

Matthew 20:26

Philippians 2:3-4

Philippians 4:13

Proverbs 4:23

Proverbs 13:20

Proverbs 16:3

Proverbs 17:27-28

Proverbs 22:4

Proverbs 22:24-27

Proverbs 27:23-24

Psalm 1:1-2

Psalm 37:23-24

Psalm 84:11-12

Romans 8:28

1 Timothy 3:2

1 Timothy 4:8

1 Timothy 4:12

1 Timothy 5:8

2 Timothy 2:15

Titus 1:7:8
My prayer for you today…
Father God, thank You for sending Your Son to give us the perfect example of how we are to live, love and lead our lives. Help us grow more and more into His likeness. Place our hearts on You making You our prize and affection, keep our hope settled in You all day long. Show us Your ways, O Lord, teach us Your paths; guide us into Your truth and teach us Your way (Psalm 25:4-5). In Jesus' name, Amen.
xoxo, Kaylene
Grab your Scripture Study HERE!
Exclusive Free offers are available to Kaylene Yoder subscribers. By requesting this free Bible study you will begin receiving our weekly Monday Freebie email. Unsubscribe at any time.