In this world of go, go, go and do, do, do, it's easy to drift far from the One who holds us secure. The One who goes before us, stands at our right hand and has the ability to keep us from being shaken. The following verse has grown very dear to me:
"I have set the Lord always before me. Because He is at my right hand, I will not be shaken." ~ Psalm 16:8 ~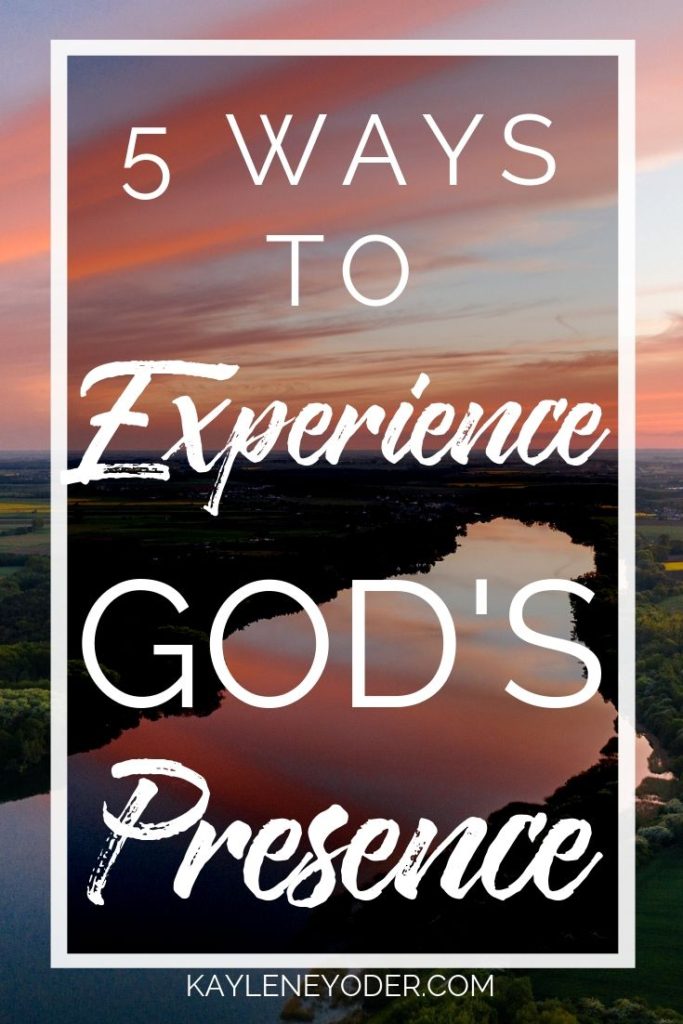 Following this verse are listed a few benefits of setting the Lord before us.
my heart will be glad (v.9)
my tongue will rejoice in Him (v.9)
I can find rest physically and emotionally (v.9)
my life will be preserved (v.10)
I will not be alone (v.10)
He will reveal to me His plan for my life (v.11)
I will find joy (v.11)

an eternal perspective will always be in the forefront of my mind
Reading over verses 9-11, I realized, I want all those things, furthermore, I NEED all those things. That made me ponder these questions,
How can I purposely 'set the Lord always before me'? What does this look like in my everyday life?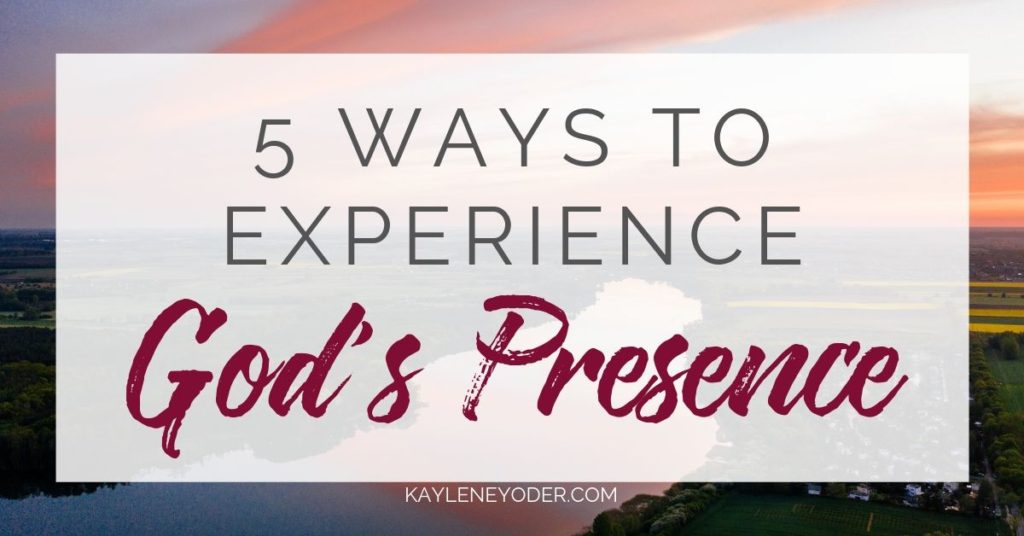 5 Ways to Experience His Presence
1. Read His word.
This one may seem cliché because it's always mentioned in lists like this. However, this is the one most of us struggle with.
We either put it off because we are so busy, or we think everything has to be perfect for us to get in His word and to experience His presence.
We think we need to be awake enough, tired enough, or needing to rest just a little so we don't feel guilty about sitting and reading.
Maybe, we haven't done it in a while so guilt sets in and that just makes the whole commitment even harder.
Our need for zero distractions or have nothing else to do before we spend time with God is us telling Him He's not worth putting first.
Friend, if we aren't purposeful about opening His word, we can be sure the enemy will be purposeful about working his evil purpose in our hearts, homes and lives.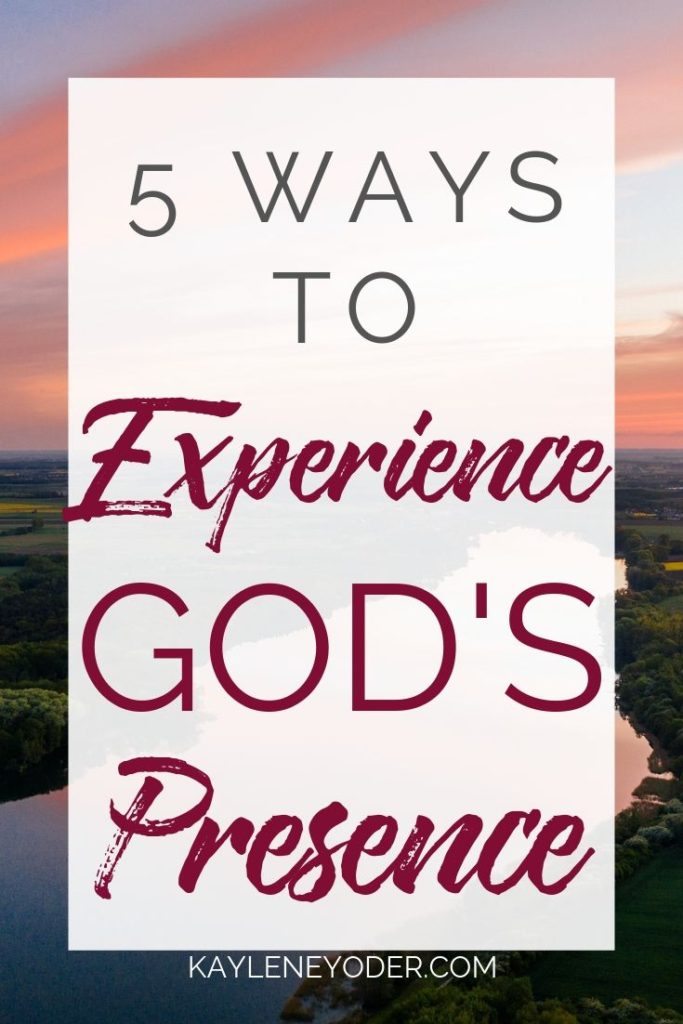 So, even when you can't find that quiet spot or that quiet moment, open his word.
Even when you're exhausted, open His word.
Even when you feel guilt for not reading, open His word. Be brave. Stand up against the enemy, reject the white flag of retreat he wants to offer you, and open the Lord's Word. God won't condemn you. He will welcome you with open arms as you open His life giving book.
Just do it.
And laugh at the enemy.
Our REST Bible Study Method is a great way to dive deep into God's Word. Grab one of the journals today and begin a journey that will satisfy your holy thirst.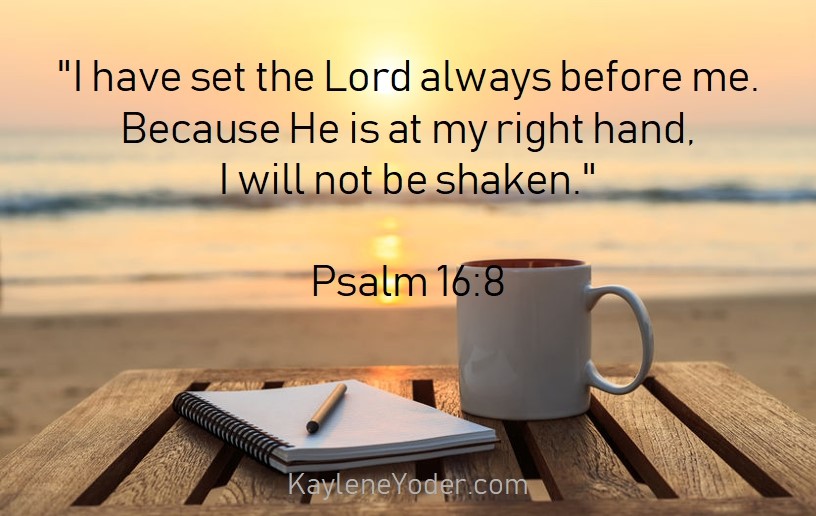 2. Focus on the good.
Our God is only good. Why should we focus on anything else?
When we focus on the good, we will find more good.
Focusing on good will also keep our minds from being cluttered. When we have a clear mind, we are able to practice self-control more efficiently. Pairing a cleared mind with self control enables us to pray more effectively, strengthening our relationship with Him.
"be clear minded and self-controlled so that you can pray." ~ 1 Peter 4:7 ~
3. Find a prayer partner.
This has helped me greatly. Not just having someone to pray for me, but having someone to pray FOR. The prayers of others build a protecting wall around us to divert the fiery darts of the enemy.
Praying is how we draw near to God. Keeping a continual conversation with Him is key to drawing near to Him. Find a trusted friend to partner with you in prayer for added power in the eviction of the enemy.
4. Write God's Word on your walls.
Placing His words on your walls brings His presence into your home like no other. It will have a positive effect all who enter, and most importantly yourself and your family.
"Fix these words of Mine…on the door frames of your houses and on your gates." ~Deuteronomy 11:18-21~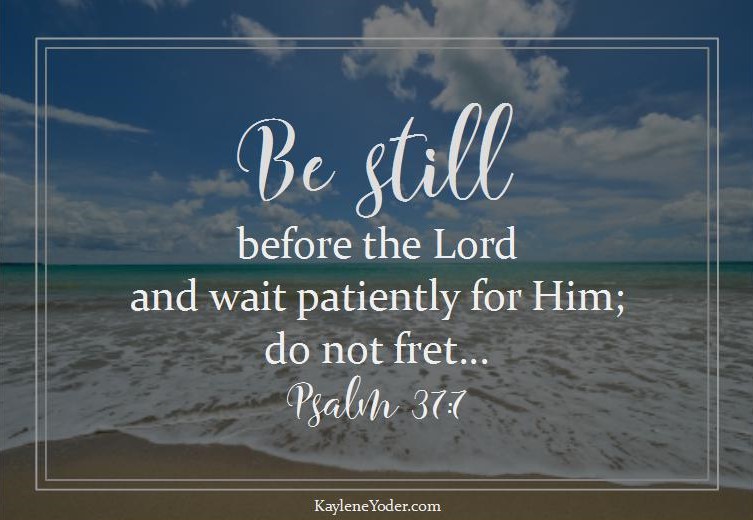 5. Be still.
I am continually developing this habit, it seems; this strategy of resting with the Lord
But its hard for me. I love going and doing. I thrive on accomplishing tasks. So being still has been tough for me. Nevertheless, I have grown to love sitting still and just experience His presence.
After reading and dwelling on verses like,
"Be still and know that I am God." ~ Psalm 46:10 ~
and
"The Lord will fight for you; you need only be still." ~ Exodus 14:14 ~
I felt compelled to do the 'being still' part in the physical sense, not just the spiritual sense.
So, I sit.
I hold still and refuse to think on pressing matters. I watch my garden grow, watch a sunrise or sunset, and listen to the wind blow. The going is silenced. The doing undone.
Sit. Breathe. Feel. Listen.
He comes. He sits. We wait.
I rest. He strengthens.
I listen. Sometimes, He speaks. Most-times, He doesn't.
But, always, He comes.
Always He strengthens.
Always He renews.
In everything He is always.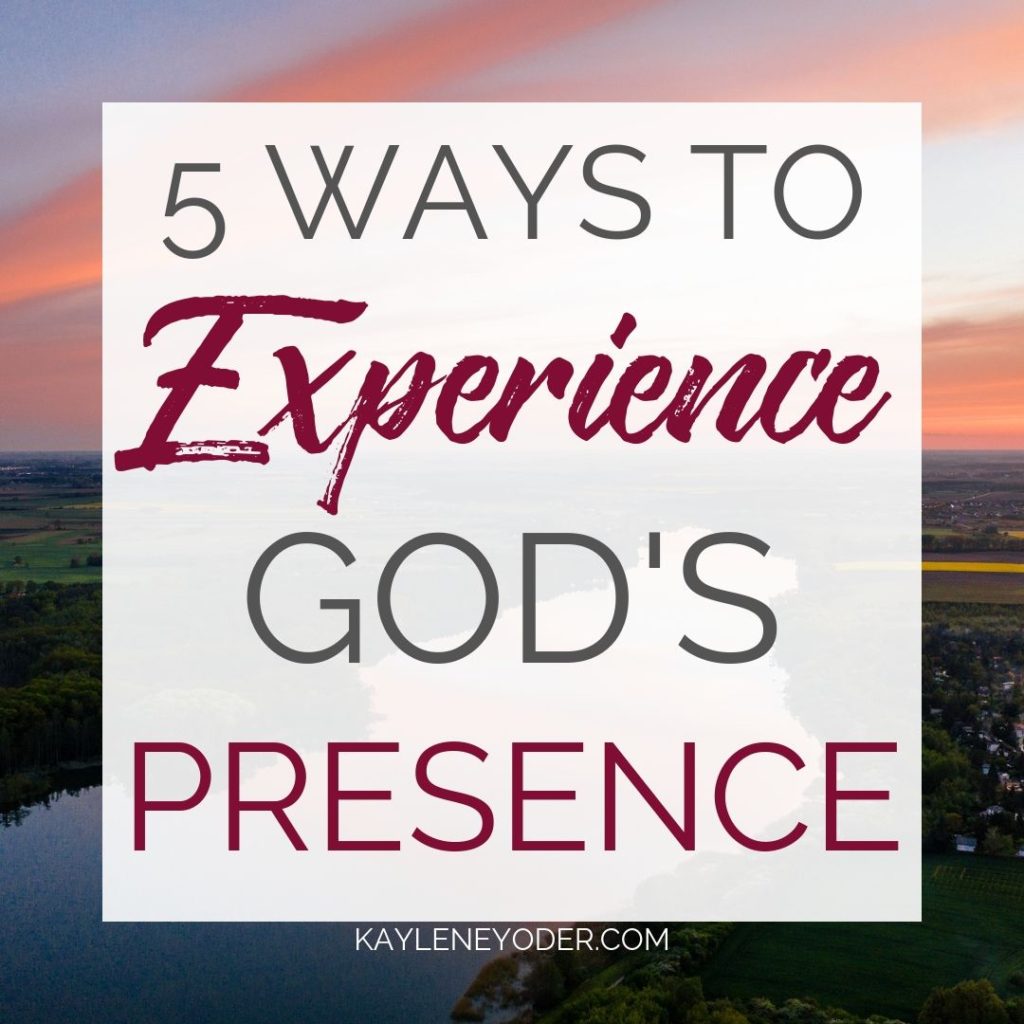 Doing this the first few times was hard. But, doing this has renewed my focus on God and His greatness in many ways. This practice has assured me that He is always at my right hand and I need not be shaken.
What are some ways that you are purposeful about getting to know the Lord and experience His presence?