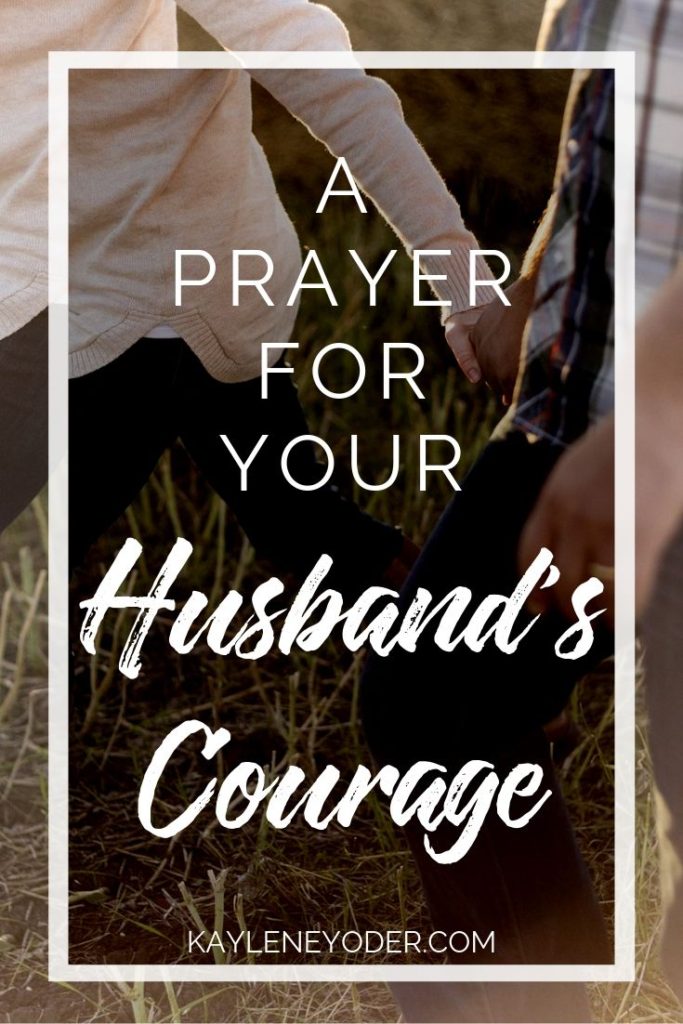 A Prayer for Your Husband's Courage
Father, thank You for assuring us of Your never ending presence. Thank You that You will never leave us nor forsake us, but will be with us to guide us, direct us, comfort usand strengthen us. I pray that You will give my husband an extra measure of this assurance today.
Help him be on his guard, standing firm in his faith, being a man of courage, (1Cor.16:13) so that when he is tempted he will be able to endure the temptation and emerge victorious. Father, You have not given him a spirit of timidity, but a spirit of power, of love and of self-discipline. Do not let him be ashamed to testify of You by choosing to do what is right. (2Tim.1:7-8)
Father, when he deals with difficult people, help him not be intimidated by them. Instead, make him strong and courageous, not fearing or being in dread of them. Remind him often that it is You who goes with him and You will never leave him or forsake him. (Deut.31:6) Help him not be frightened in any way by those who oppose him, for this will be a sign to them that their way is not good and will bring them to justice, but my husband will be preserved and will prosper. (Phil.1:28)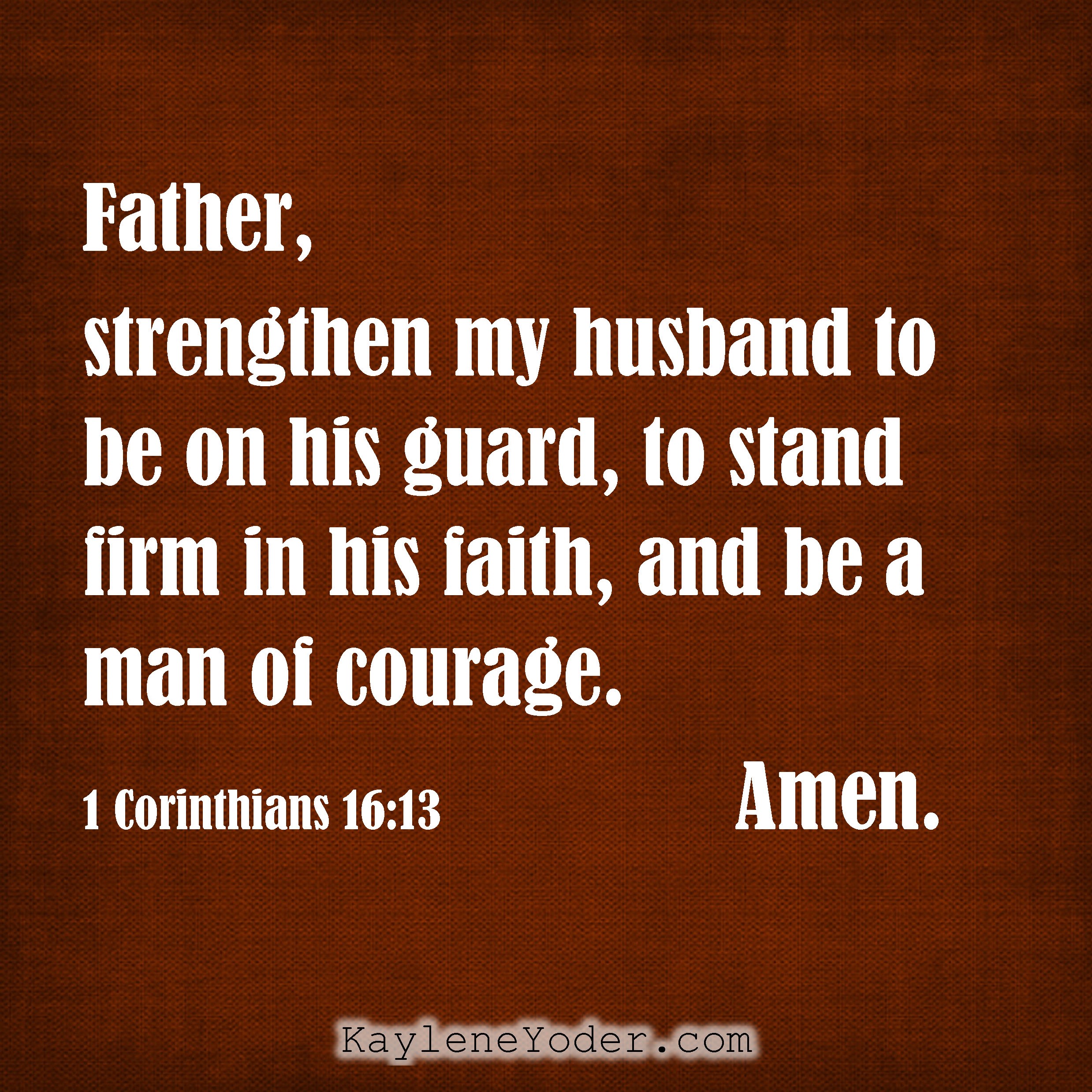 When he is caught in difficult situations where he has to make hard decisions, make him a strong, courageous man who isn't afraid of doing what is right. Help him trust in You with all his heart and lean not on his own understanding, but always acknowledge You first. (Pr.3:4-5) May he understand that Your ways and Your thoughts are much higher than his, that You understand everything perfectly and that Your way is only good, right and perfect.
Father, when his good deeds go unnoticed or seem minuscule, do not let him grow discouraged. Instead, make him strong and courageous, willing to do the work for You. Remind him that You are always beside him, that You notice, You know, You reward Your faithful servant. (1Chr.28:20)
One more time, Father, make him a man of courage and not of timidity, willing to go the extra mile, do the extra deed, be the extra good. In Jesus' name. Amen.