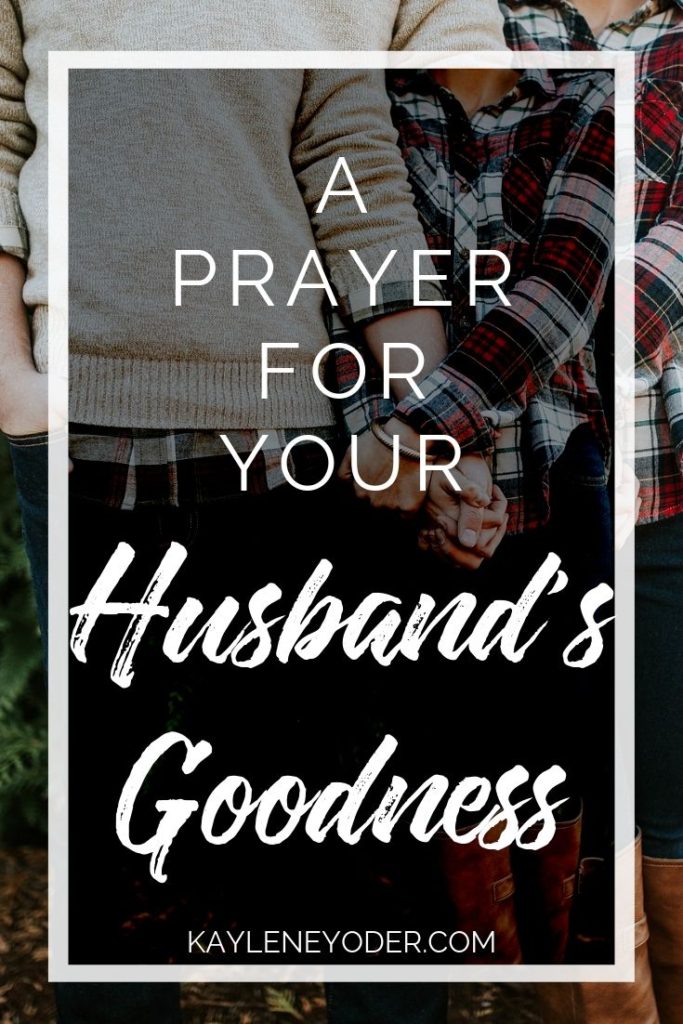 A Prayer for Your Husband to Grow in Goodness
Dear Jesus, thank You for the good You have shown my husband throughout his life. The times You kept him from making bad choices, the times You intervened to save His life, soul and reputation. Keep proving Your goodness to him. Let him see that the good that has come to him is not of his own doing, but from You, through the good and obedient ways he has chosen.
Jesus, You said there is only One who is good and that if we want to enter the way that is life, we must obey His commands. (Matt.19:17) Your Father, the One who is only good, says this, "Stand at the crossroads and look; ask for the ancient paths, ask where the good way is and walk in it, and you will find rest for your souls". (Jer.6:16) Move my husband to ask where the good way is, the wisdom to see it, and the courage to walk in it.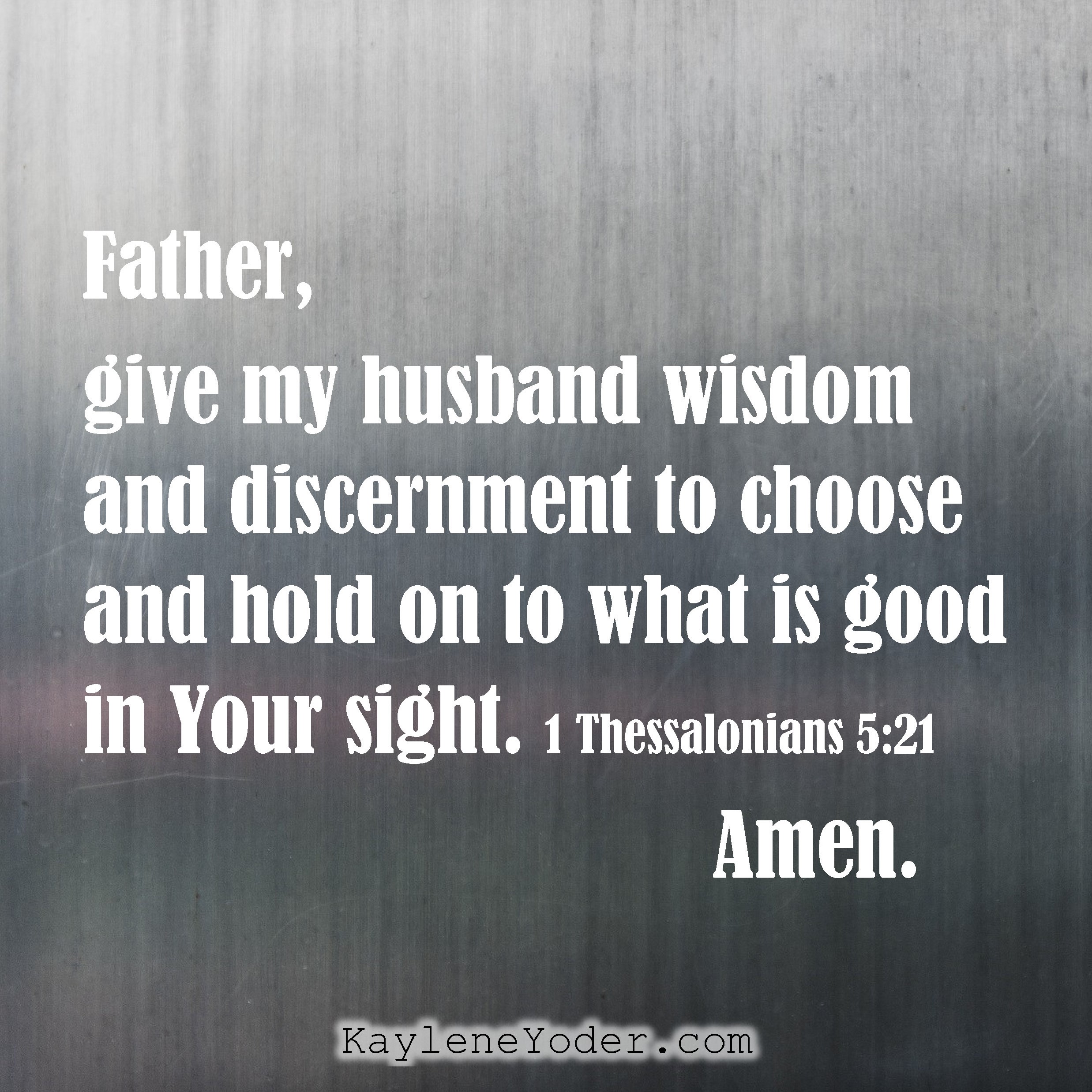 Father, I pray my huband will not be selfish in his motives, but that he would from a pure heart, seek the good of all others around him,(1Cor.10:24) establishing mutual edification, so that even pagans can see Your goodness through him. (1Peter2:12) Love must be sincere. Refine him more and more each day. Give him Your heart toward all others, forgiving quickly and bearing with others patiently.
Father, let him not grow weary in doing good, for at the proper time You promise he will reap a harvest if he doesn't give up. (Gal.6:9-10) Teach him to seek good at all times so that he will be led in a way that reaps goodwill. (Pr.11;27) Lord, bad company corrupts good character. (1Cor.15:33) Remove any relations that may in any way corrupt his goodness. Give him the courage to stand for what is good and right in Your eyes. Lead him to other good men, who love You and seek You first, so that he may be encouraged to walk in ways that encourage goodness.
Father, I pray You will give him wisdom and discernment to always choose and hold on to what is good (1 Thessalonians 5:21). In Jesus' name. Amen.