Relationships are hard. If we could do life without rubbing shoulders with other humans it would be so much easier, ya know what I mean?!!
We all mess up, we over-react, then we feel embarrassed about the muddied waters, we'd even like to set sail to the next feel good relationship. And sometimes we do.
But in our wake is left a wave of bitterness. A hole in our soul. A splotch on our heart. And we are never the same again.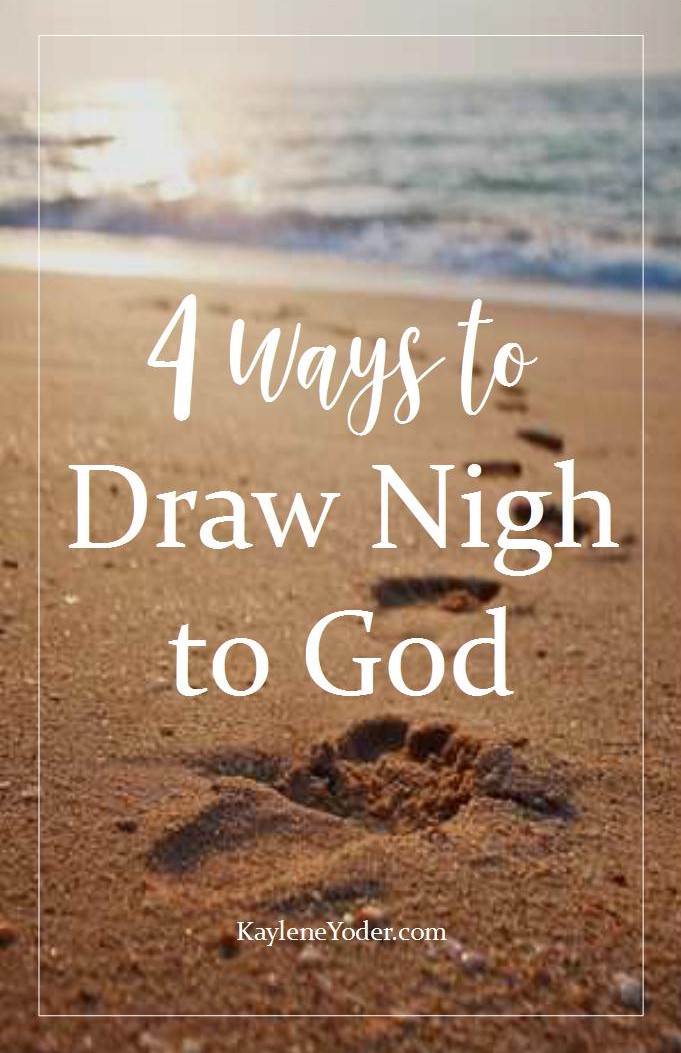 We've all watched blame games, power struggles, and gossip's strategies play out over the course of our lives. Sometimes it's of our own doing that becomes a relationship's undoing, other times its someone else's choosing that brings about a rip in the bond.
But, somewhere along the line there had been a greater disconnect than just with two human hearts. Somewhere there is usually a rift in the connection between us and the Holder of our hearts. Someone decided to water the seed of pride and it hindered our link to Peace Himself.
When this happens the enemy would love to come sailing in with his boats of guilt, shame, revenge or bitterness in an attempt to completely shipwreck our faith. And he might even succeed for a time. Our hearts turn cold and darkness settles in creating more sorrow.
But God, in His ocean of mercy and grace offers a lifeboat in James 4:8. When we have had all we can take, when we have floundered much too long in a sea of regrets and frustrations, His Word simply says this, "Draw nigh to God and He will draw nigh to you." Reach for Him and He will pull you through. Call His name and He will answer.
Friend, sometimes its hard to trust God; to believe Him for His goodness to us ward smack-dab in the middle of our disorder. I've been there. I've cried a lot of tears in those spaces. Like that one little lamb that wondered from the flock, I have repeatedly been in need of being found and brought back into the pastures of security under His wings.
And each time He readily extends His hand to my reaching one. Each time He squares me up in His love and restores my soul.
If you are weary from all the rubble in human relationships and you are longing for the one most solid, lasting connection I encourage you to consider the following four ways to draw nigh to God.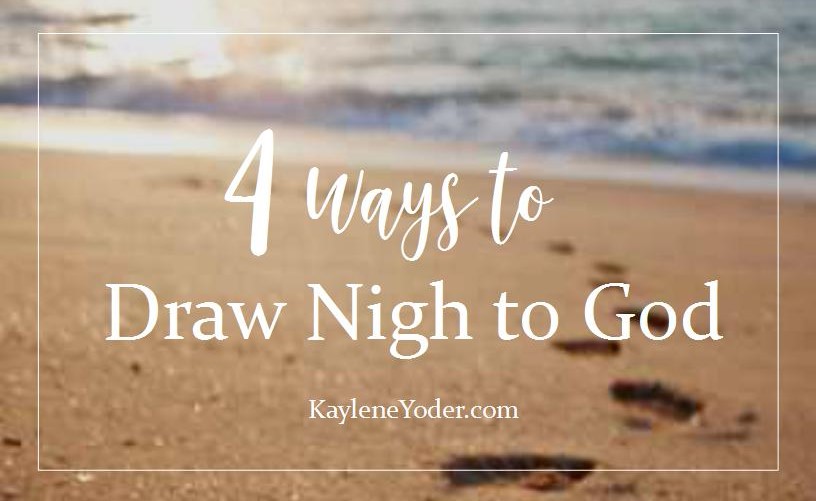 The 4 Ps of Drawing Nigh to God
Prayer (any communication with God – fellowship in the Spirit)
Petition (a form of prayer requesting that the Lord take specific action; can be accompanied with fasting)
Penning the Word (writing Scripture)
Personal Journaling (writing your thoughts, prayers or petitions out to the Lord)
These four spiritual disciplines have helped place me at Jesus' feet over and over again. He has seen my mess. He has heard my stress. He has been bombarded with my frustrations and He has held me every single time. He has done life with me in the messiest of messes.
And He loves me still. And He never leaves.
Sweet friend, the same is available for you. Go to Him. Draw nigh to the Father holding on to the promise that He will draw near to you. Thank Him for His faithfulness to you thus far. Wave your receipts of His past mercies. He will nod His approval, assure you of His love, and strengthen you to walk in His will for one more day.
And one last thing… regarding those relationships that are struggling in your life, you might find this 7-Day Fasting and Prayer Guide encouraging to your marriage, and this 30-Day Prayer Dare for Parents vital to your parenting. Both incorporate the 4 Ps mentioned above.
Pray like ya mean it & love full throttle!
Kaylene
 Copyright: zoomteam / 123RF Stock Photo
(Visited 1,155 times, 1 visits today)