Parenting is probably the one most challenging thing in my life.
It's the role that brings SO much worth and meaning to my life, but it's also the one role I feel most inadequate in.
I know if I bungle raising my kids well there is little worth in anything else I may accomplish in life.
Abraham Lincoln said, "I remember my mother's prayers and they have always followed me. They have clung to me all my life."
This quote sums up the powerful influence a mother can have on her children, even into their adult lives.
So making sure my influence is a prayerful one has become my personal "mom goal".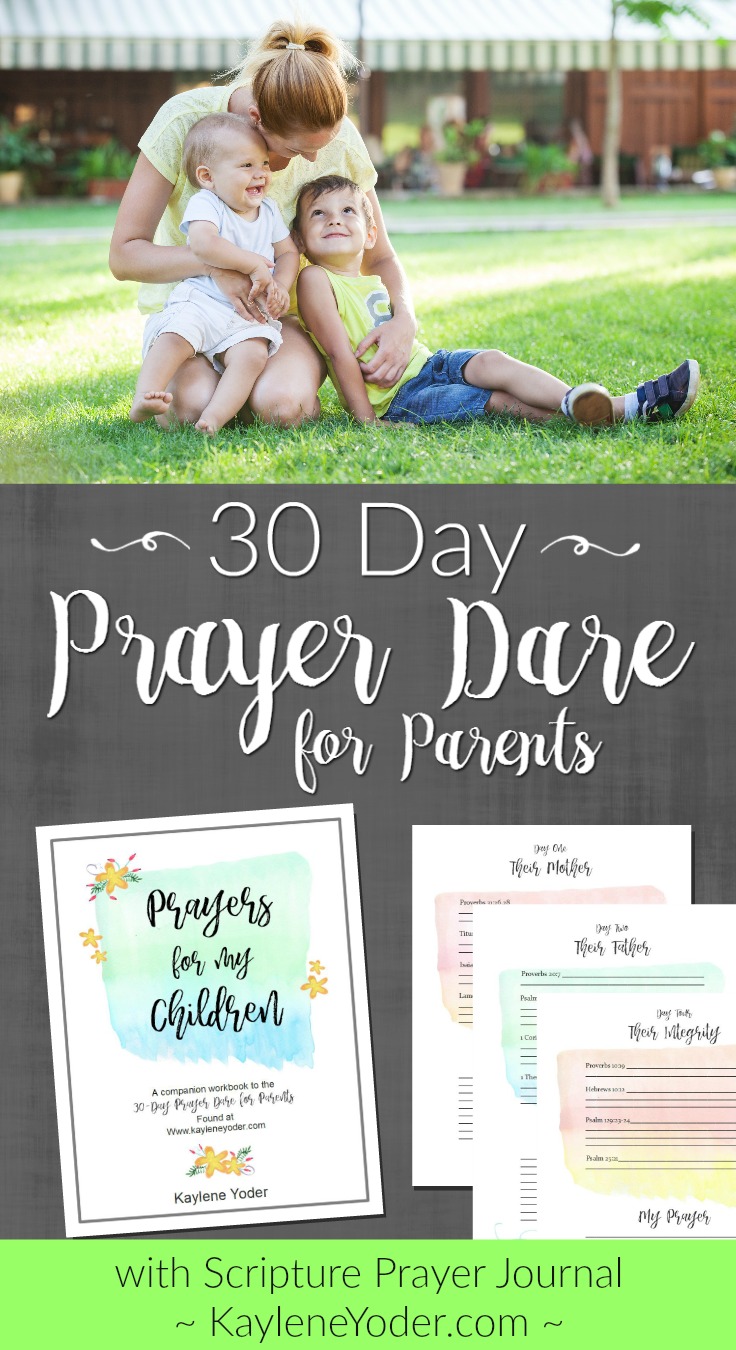 You see, parents are disguised in human forms who cry a lot, lose it a lot, worry a lot and stress out a lot. Yet when our knees hit the floorboards in prayer for our child, we become a shield-toting, sword-wielding, armor-bearing warrior.
And there is nothing that provides more protection and influence in our children's lives than when we stick to the battle plan of prayer.
So I invite you to take the 30-Day Prayer Dare for Parents, coming October 1-30, 2016. Each day you will receive an email with a specific prayer to pray over your children. (There is also a Scripture writing and personal prayer journal available. See more info below.)
It's a simple venture, really, and will take only 5-10 minutes of your day.
But it will transform your parenting.
Not because prayer magically fixes you, your child, or your situation. But because prayer sets the tone of your heart and molds your character to be like the greatest Parent of all time, God your Father.
So, join me! Let's start praying big come October 1st and pray strong throughout the whole month. I'll send you prayers, you just pray them! Deal?
Join the 30-Day Prayer Dare for Parents today!
What to expect in each day's email:
A prayer to pray over your child(ren)

Scriptures supporting the prayer topics
For those of you who want to dig deeper
…
we are offering a Scripture writing journal called "Prayers for My Children". In this workbook you will find
daily Scripture Writing assignments that follow the topics of the daily prayers. 

space to journal your own prayers for your children
This will help you get specific about praying for your children. Our hope is that this journal will be something you can come back to for years and years to come; a practical, personalized treasure your children will thank you for one day.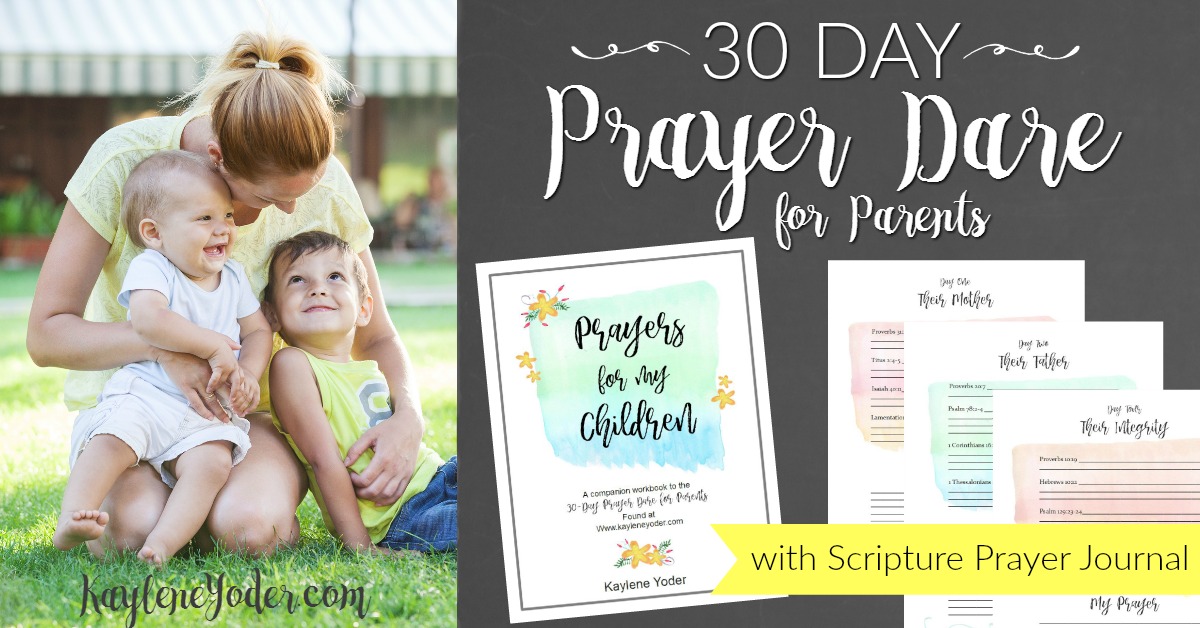 PLEASE NOTE: This workbook is an optional part of the 30-Day Prayer Dare for Parents. There will be a $5.00 fee for access to the "Prayers for My Children" journal files. (in PDF format for you to download, print out, and use.)
The daily prayers will remain Free whether or not you participate in the workbook.



PLEASE NOTE: By joining this 30-Day Prayer Dare, you also consent to receiving access to our Monday site-wide emails which include a "Monday Freebie" section, as well as other exclusive broadcasts. Sound good? See you soon, praying friend!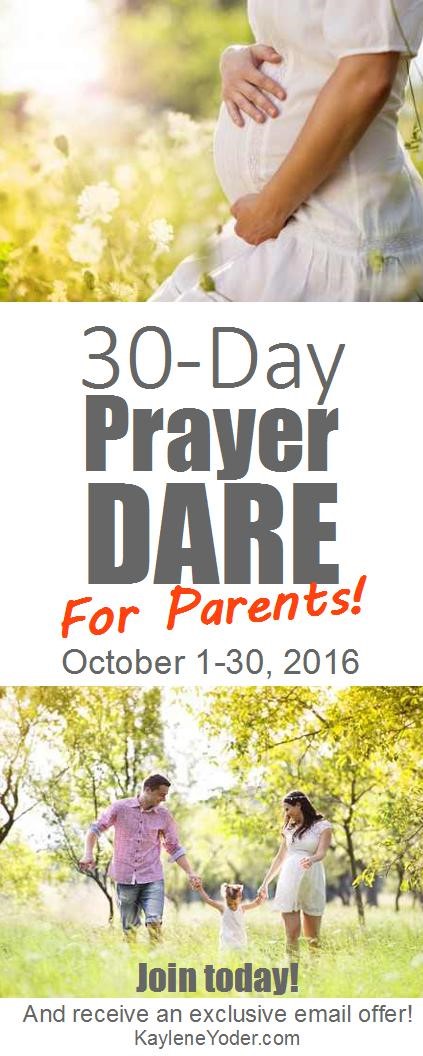 Copyright: halfpoint / 123RF Stock Photo
Copyright: deklofenak / 123RF Stock Photo
Copyright: halfpoint / 123RF Stock Photo
(Visited 6,361 times, 1 visits today)