It's 5:24 AM.
I just poured myself a freshly brewed cup of coffee.
Then I hear it….surely not….was that?….no wait……..
Yes. That was definitely my 1 yr old.
At 5:24 AM.
REALLY???
He'll go back to sleep, right? He has his blankie…that should be enough, right?
…..mmooOOm….
yeah. that wasn't a sleepy sounding "mom" either. He's fully awake…..needing his mom.
That would be me, right?
That would be a very weak "yes", with head shaking "no". (go ahead, try it!)
WHY?? oh whyyy? At 5:24 AM?
And this is only after a late night, up a few times, aching back, no shower in 36 hours, going on 4 day hair….
What are my options? (1) Get the child, or (2) have the others wake as well.
I get the child.
For a second, his uncontained joy at seeing my face, thrilled my heart. His arms squeezing my neck are too precious for words.
Then I smelled it…..PEE.
Then I felt it…..soaking into my shirt. My CLEAN shirt, by the way.
It's 5:25 AM.
I changed him, wondering how so much pee got on his blanket but so little was in his diaper.
I want to wash the smelly blanket, but removing it from his clutch resulted in a meltdown sure to wake the dead.
It's 5:26 AM….I'm pretty sure I hear the other two waking up.
So, I let him have the blankie. Yes, the smelly, peed, sad looking blankie that brings him so much comfort.
I found a dry end and wrapped it around his little body, and held it against his cheek. Holding him tight, speaking "I love you's", his big blue eyes pools of adoration for me….
his mom.
The wet end lay on my legs away from him, seeping it's saturation into my sweats.
That's normal, right? If not, it's still OK, right? Whatever works, right? It's all good, they say, right?
Please, someone tell me I'm RIGHT!!!
If getting soaked in your child's pee isn't normal, please tell it's normal to be sitting in my living room at now 5:29 AM, wondering how a dirty plate, a pair of boots, dirty wadded up socks, a pillow spilling it's guts, a dirty shirt, the toilet brush…..YES, the toilet brush….have landed in the maze of yesterdays toys, crayons, books, and more toys.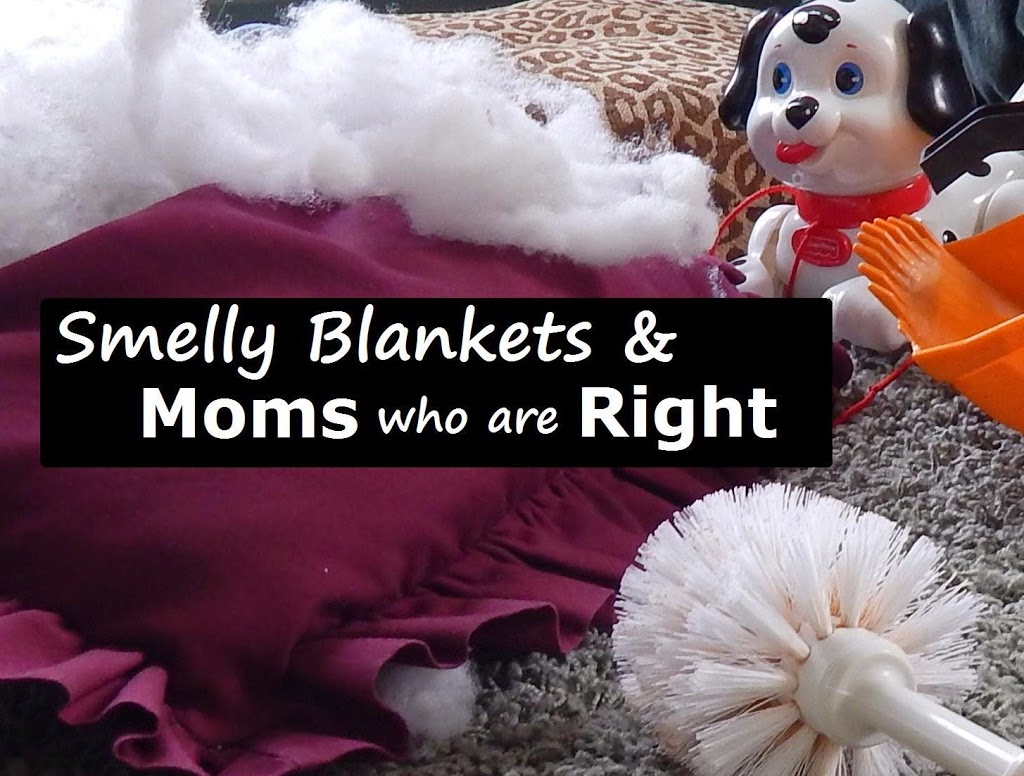 That's all normal, right? Especially the toilet brush, right? While getting soaked with pee, right?
"Right Lord? It's 5:31 AM now and I want to cry, but I'm right, aren't I? THIS is OKAY and I'm right. Right?"
"Right.
Yes, dear mom, you are right. THIS is normal….THIS is OK….THIS is good….THIS….is right.
It is VERY right."
Then it dawned on me……
I am like my child's smelly blanket. I get laid on, sat on, slobbered on, cried on, PEED on, squeezed, twisted, pulled, yanked on and right now, I smell. Occasionally, I get washed, (aka, showered) and it all happens again.
But, my kids don't care that I stink as a mom or literally, from having no shower. Like a blankie, I am their comfort. Their soft, warm, lovable place. Their kind, gentle, strong hero.
Yes, their hero. Their smelly hero.
I might not always be right, but I'm right where He wants me…in the middle of this chaos, loving on His heritage.
Right here…..right now….right for them…..
And it's alright…
it is all right…
All of it.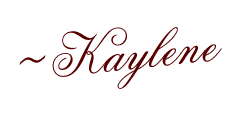 Sharing with….Managing Your Blessings, Create With Joy, A Proverbs 31 Wife, Moms the Word, Life of Faith, Marriage Motherhood &Missions, Soul Survivor, A Mama's Story, Looking at the Rays of Grace & Joy, The Wellspring, Cornerstone Confessions, Our Life on a Budget, Teaching What Is Good, Rich Faith Rising, Juana Mikels, Winsome Wednesdays, Holley Gerth, Living From Glory to Glory, Wake Up Wednesdays, Rachel Wojnarowski, Serving Joyfully, Jenni Mullinix, 3D Lessons for life, Graced Simplicity, Jennifer Dukes Lee, Thursday Thoughts, Everyday Jesus, Nancherrow, Amandas Books, Unite, Cornerstone Confessions, The Time-Warp Wife
Weekly Encouragement!
(Visited 122 times, 1 visits today)