Psalms
138:3 has been on my radar for quite some time. The NIV reads like this:
"When I called You answered me, 
You have made me bold and stouthearted."
Bold and stouthearted are such manly sounding words. Even the meaning of stoutheartedness is "valiant, brave, courageous" and other words associated with male qualities.
While it is much more preferable for a virtuous woman to have a sweet, gentle and pliable personality there are some who have strong convictions and aren't afraid of asserting them. There is a breed of women out there who have such passions for all that is truth and righteousness that when they are faced with adversities they boldly go forth in valiant courage.
Many decide a woman with a confident demeanor is stubborn. Some call her assertive, overbearing, too much, harsh, brash, outspoken, wild, uncontained, a free spirit; strong willed. (I dislike that last one with great passion. Just saying!)
Call it what you will, courage and confidence in a woman is a beautiful thing when used for her Heavenly Father's glory. He designed her unique, exactly as He wanted her, for exactly the path He knew she would walk on, facing the challenges only she would face.
Life is hard. We're going to need a little resilience if we are going to survive the knocks life can deal. We're going to need a bit of 'get up' in our step. Some spunk, if you will.
While it's no secret that women are the more relational and caring part of humanity, that shouldn't mean they are incapable of displaying courage in the face of life's bitter storms, or not allowed to have knowledge, wisdom and insight stuffed between their pretty little ears.
If you're like me, you might even decide that most people just don't know how to handle more woman than the average Susie! Anybody?
Oh believe me, I've tried to squash these passionate all-consuming feelings. I tried to corral the wild and uncontainable vividness of right and wrong, black and white, that I tend to see. I tried to bite my tongue when things just wanted to spew out.
For a while it worked! And it worked well! It worked because I tackled it with the same passion I'm so driven by. I told my cooking utensils exactly what I thought as I gouged them into whatever dinner was being prepared. I swung that broom with extra vigor, trying to prove a point stabbing those bristles at the dirt. I tackled those dishes, suds a-flying, and passions a-mounting!
Then it didn't work, and I hated myself for being myself and being myself WELL.
Maybe this is why it failed,
I was trying to change the very person God made me to be. I was trying to fit myself into this cookie cutter shape of what I wished I could be, what society says a Christian woman should be, and what many women around me seem to have no problem being- the submissive wife, the patient mom, the demure, sweet, gentle, quiet woman.
All I figured out was that while I could act demure, there was nothing demure, gentle, patient, or submissive about my heart. Then, because my vivid right and wrong passions kicked in, I was soon condemning myself for being so hypocritical by trying to be what I wasn't.
Satan used my self against myself to condemn myself. What an evil plan.
Does anybody understand what I'm trying to say here?
I need some wild eyed, crazy haired woman to tell me she understands exactly what I'm talking about. Well, maybe you're not wild eyed or crazy haired, but I'm willing to bet you feel like it some days!
Here is my conclusion-
My stouthearted spirit was given to me by God-
it's not going anywhere.
But, somewhere between the convictions of the Spirit and the execution of those convictions, I need to choose whether self will take over, or grace will abound.
For example, I get to choose how I respond to situations. That doesn't take away or even damper the fire in my heart for all things right, good and just in any given situation.
I get to choose to control my words. That doesn't rein in or diminish my fervency, it's just channeled into a more God honoring way. In fact, I get strengthened even more as I put God's grace on display for those around me to see.
The same stoutheartedness that grasps the convictions you and I have, can be the same stoutheartedness in which we execute our convictions.
A stouthearted woman can be proven sweet, gentle, kind, humble and submissive, when she lets herself be guided and directed by the Holy Spirit rather than her self.
When self-will is taken out of the picture, whats left is
a confident woman on fire for God, unashamed and unfazed, blazing a trail as she runs hard after Him.
>>TWEET THIS<<
THAT is a stouthearted woman.
I like her.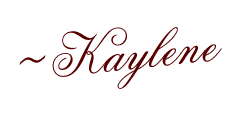 ~~~~~~~~~~
Be encouraged!
Be inspired!
Click below to join
a virtual coffee break for your heart!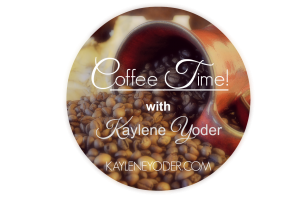 ~~~~~~~~~
If you are a stouthearted woman too, you might find this article by Lisa Jacobson itweeting.
Sharing with…. Enchanted Homeschooling Mom, Modest Mom, Soul Survivor, Proverbs 31 Wife, The Beauty in His Grip, What Joy is Mine, Yes, They Are All Ours, Salt & Light, She Lives Free, Life of Faith, Nourishing Joy, Mom2Mom, Motivation Monday, Unite, Teaching What is Good, Chronically Content, God's Growing Garden, Joy Dare, My daily Walk in His Grace, Rachel Wojnarowski, So Much At Home, Woman to Woman, Holley Gerth, Becoming Godly Women, 3D Lessons,  Graced Simplicity, ImpartingGrace, Jenninfer Dukes Lee, Creative K, Children Are a Blessing, 7 Days Time,  Faith and Fellowship Blog Hop, Essential Things, Missional Women, A look at The Book, Family Fun, Create With Joy, Counting My Blessings, Christian Mommy Blogger, TimeWarp Wife