Money… We all need it. However, it rules many. Here is a prayer for your husband to handle his finances in ways pleasing to God.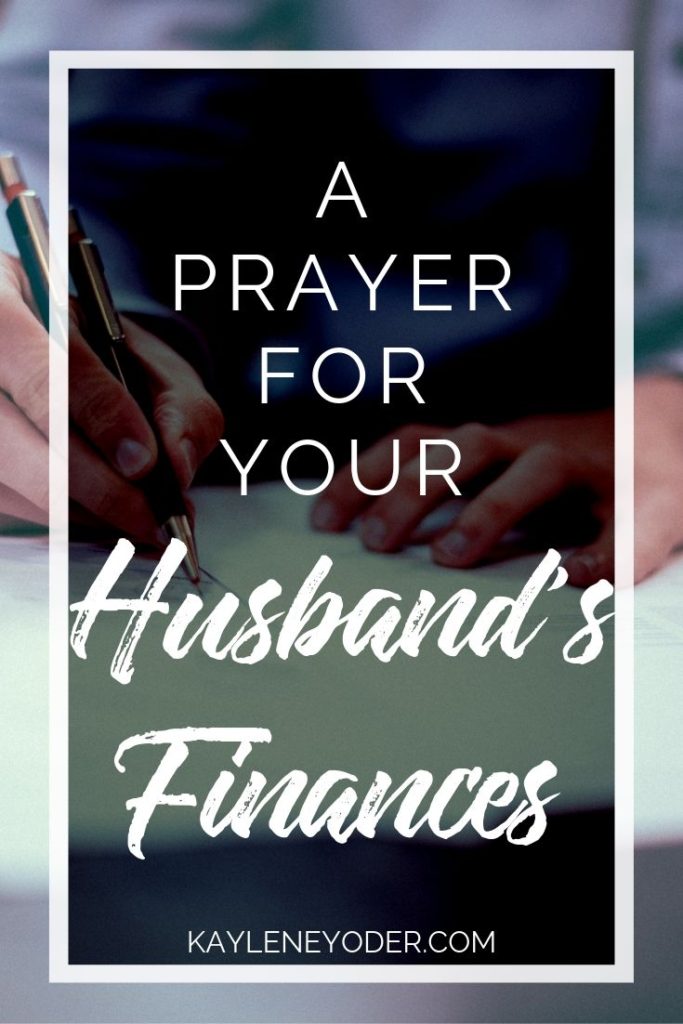 "Whoever loves money
never has money enough;
whoever loves wealth
is never satisfied with his income."
~Ecclesiastes 5:10~
A Prayer for Your Husband's Finances
Dear Jesus, thank You that You have provided a job for my husband that secures financial income. Through his work You have always provided enough. Sometimes just enough, most times more than enough. Always, enough.
I pray my husband will choose wisely how to spend the riches You have blessed him with. Show him where one expenditure needs to be eliminated or is unnecessary, so that finances will be freed up to pay or spend in necessary things. May he spend his riches with great understanding and foresight so that he and his family will not perish. (Ps.49:20)
Convict him to be faithful with the money You have given him, so that he can continue reaping Your blessings. Remind him to first bring the whole tithe into the storehouse, before he spends Your money. You have promised that when we are faithful in returning to You what You ask, You will throw open the floodgates and pour out so much blessing that we will not have room enough for it all. (Mal.3:10)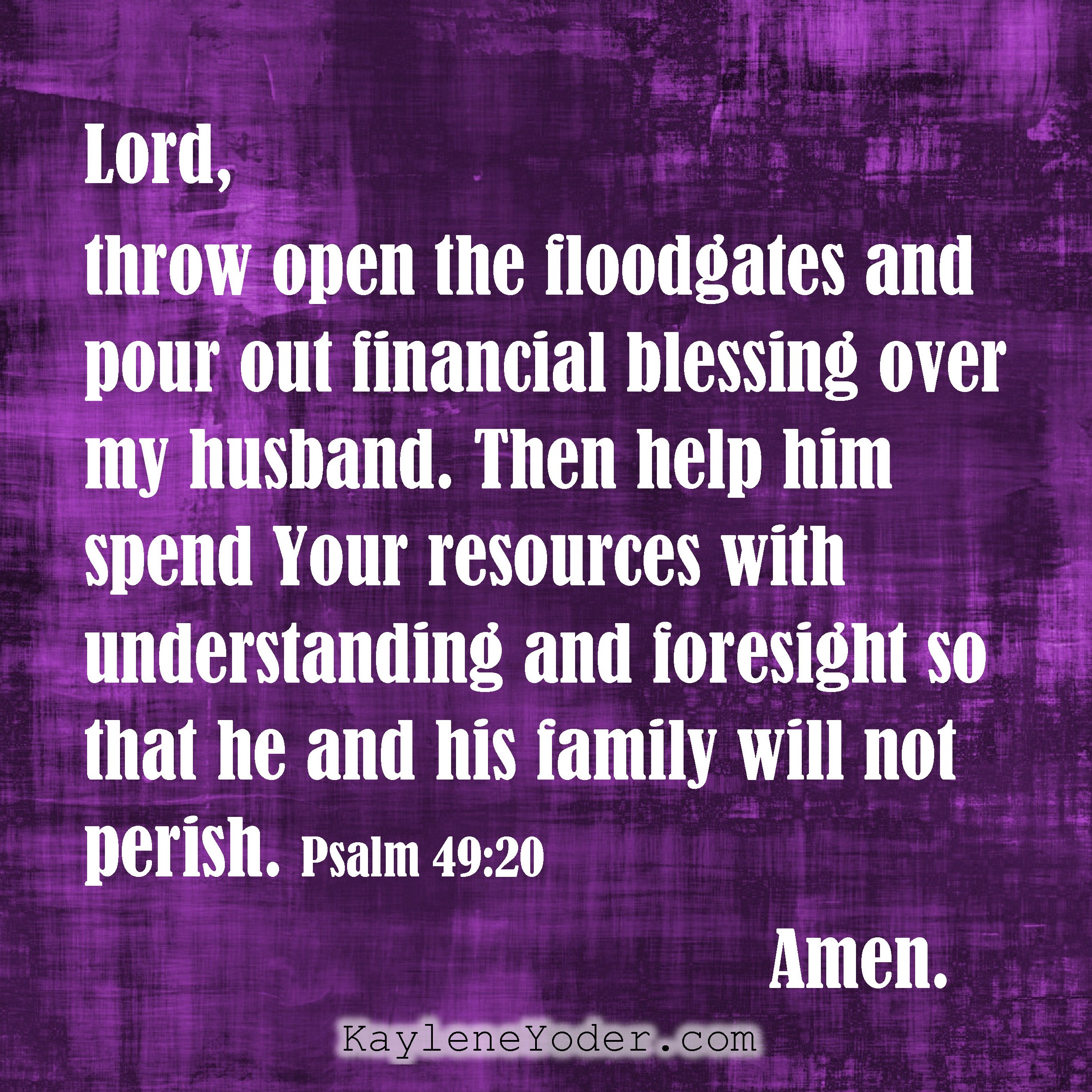 Father, create in my husband an honest heart when it comes to getting money. I pray You will far remove any thought or way that will lead to extortion, stealing or dishonest financial gain in anyway. (Pr.62:10) May he never bring punishment upon his own head or his family by being eager to get rich. (Pr.28:20) Remove from him any tendency to always be greedy for gain and replace it with contentment and satisfaction in what You have provided. You, Father, have provided well and have promised to bless him with Your favor.
Lord, I pray You will always provide enough, but never so much that he will become reckless in his spending. May he always know that You are the Provider and Giver of every dollar, dime and cent. And, while You are faithful to the faithful, and his finances ever increase or remain stable, may he never set his heart on them,(Pr.62:10) but rather count his wealth in things that can't be bought. In Jesus' name, Amen.