This Scripture-based marriage prayer asks God to make your marriage a blessing to you, and to help you walk in unity according to His will.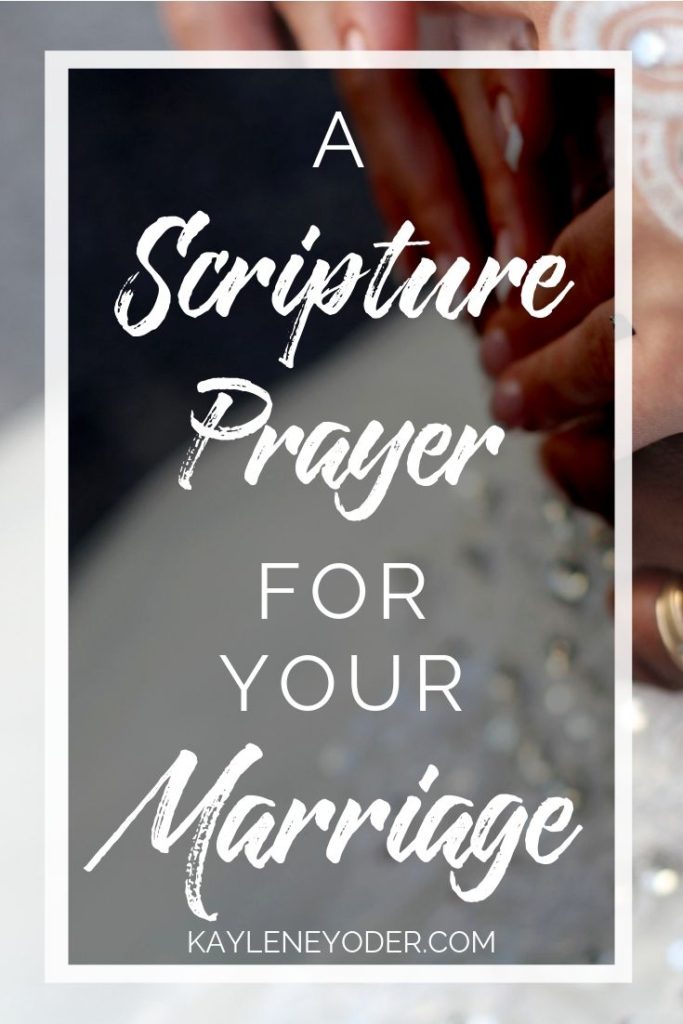 A Scripture-based Prayer for Your Marriage
Jesus, thank You for the perfect picture of marriage You give to us through Your relationship with the church. Help us replicate that model in ways glorifying to You.
Let us love one another,"making every effort to do what leads to peace and the mutual edification" (Romans 14:19) building each other up.
Father, don't let us grow apart, or become comfortable in going our own ways, but bring unity between us so that we can be in agreement about everything, (Amos 3:3) being like-minded toward one another, according to You. (Romans 15:5) Join us perfectly together in the same mind and in the same judgement. (1 Cor. 1:10)
Lord, I pray our commitment to You and to each other will grow stronger every day, binding together a tie that is not easily broken. Teach us to "be kind to one another, tenderhearted, forgiving one another, even as God in Christ forgave" us. (Eph. 4:32) "Let us not grow weary while doing good" to each other, "for in due season we shall reap if we do not loose heart." (Gal 6:9)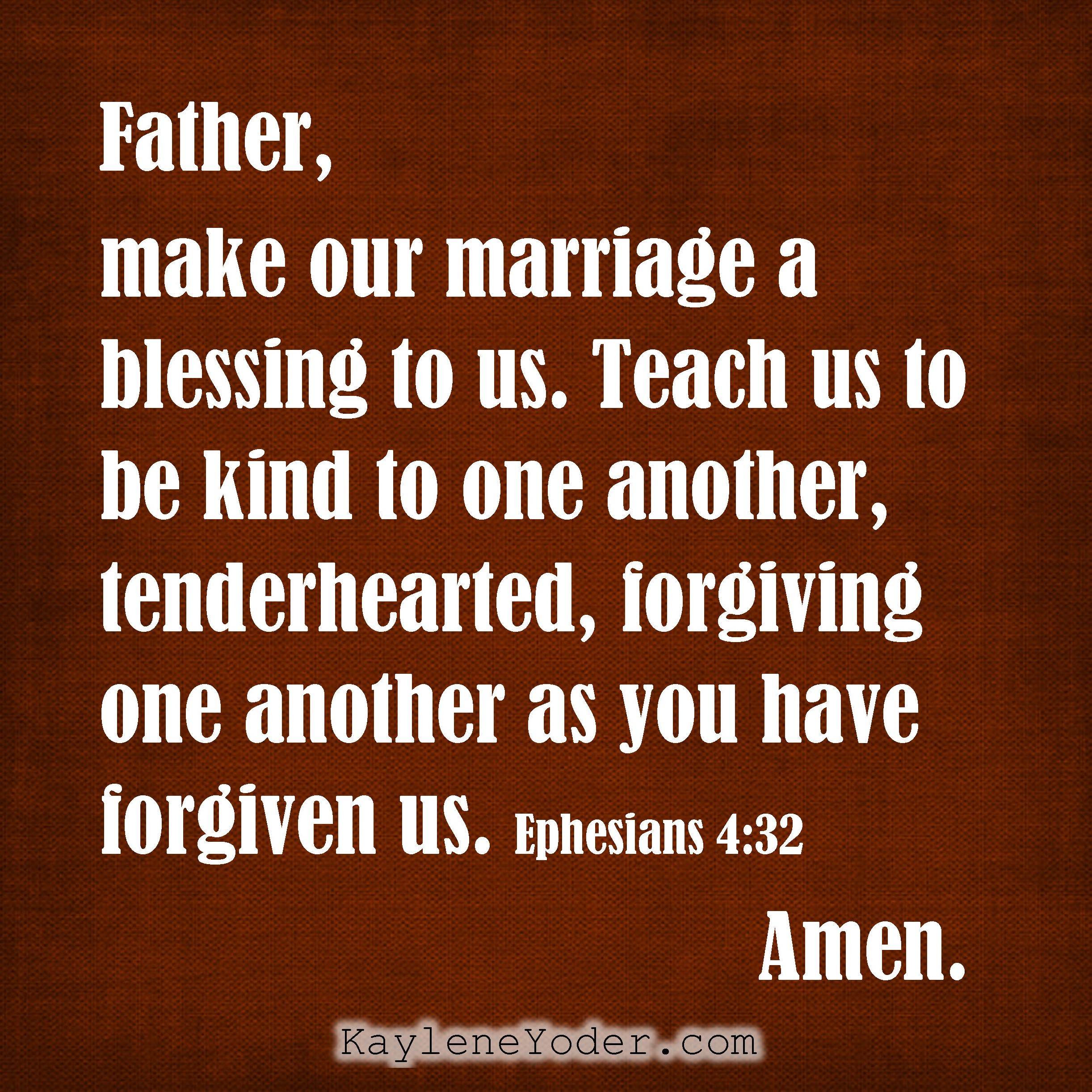 Lord, I pray You will not bring anything that will harm or destroy our marriage, but only what will grow us together stronger and more glorifying to You. Keep us from seeking our own desires or be enticed by evil plans of others. Let nothing come into our hearts, minds and actions that could threaten our marriage. I take a stand against the devils schemes to divide us with lusts of the eyes, or flesh. Unite us, Father. Give us one mind and one spirit.
We know that "two are better than one, because they have a good reward for their labor. For if they fall, one will lift up his companion" (Ecc. 4:9) Make our marriage be a blessing to us. Help us find fulfillment, meaning, purpose, and growth in our commitment to each other. Help us recognize bitterness, jealousy, irritation at their very roots. Do not let us become divided in our hearts, minds and marriage.
Protect us, Father, ever strengthening our commitment to each other and You. In Jesus' name. Amen.