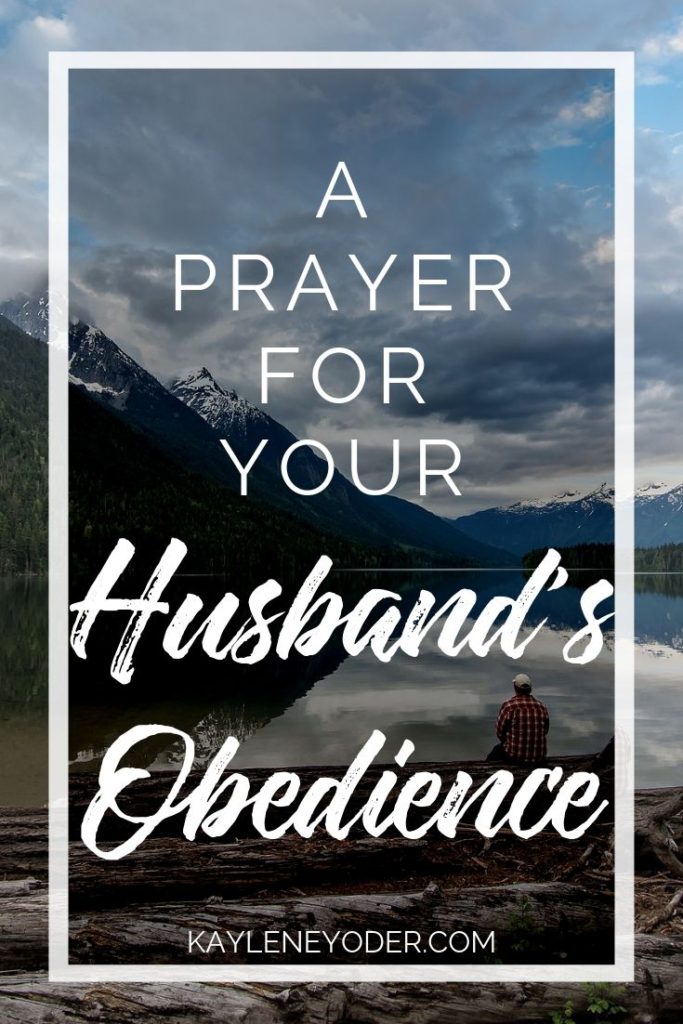 A Prayer for Your Husband's Obedience to the Lord
Dear Jesus, You are a gentle presence. You are kind, patient and loving, yet You are sovereign and cannot tolerate the sin of disobedience. Prove Yourself trustworthy to my husband. Prove your unconditional love that he may willingly and without hesitation love to obey Your commands.
Lord, we know You test us to find out whether we love You with all our heart and soul. (Deut.13:3-4) Gently test my husband. Do not overwhelm him. Give him trials, but while going through them give him the peace that passes all understanding so that he may know without a doubt that You, O Lord ,will never leave him nor forsake him, making the burdens bearable and obedience a joy. Then in due time, honor him because he showed You that he loves You by obeying Your commands. (2John6)
When the way gets long and hard, give him the courage he needs to stand strong and say "I will obey my God's teaching." Preserve his life according to Your love as he obeys the statutes of Your mouth. (Ps.119:88) I pray he will not grow angry at You or weary of Your will, rebelling against You. I pray he will fully rely on You in every circumstance with an unwavering trust, knowing You are right and good and just in all things.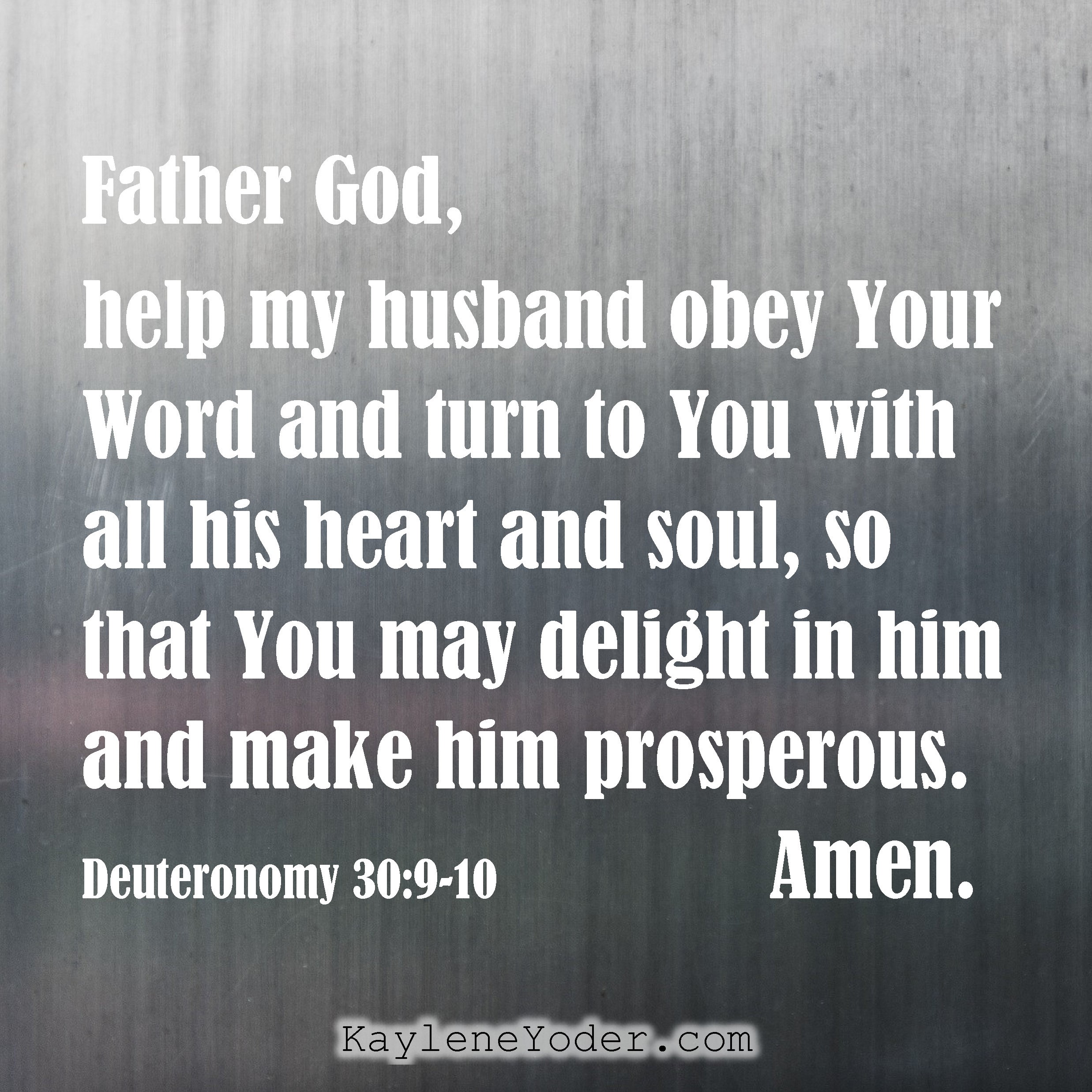 Even before the trials come, prepare him. Ever increase his faith by proving Your love to him daily. Help him discern wisely each choice he makes. May he walk in obedience to Your will and Your way, so that he and his family will not experience unnecessary pain and destruction. I pray he will obey the commands and decrees You have written in Your word and that he will turn to You with all his heart and with all his soul, so that You will delight in him and make him prosperous. (Deut. 30:9-10)
May his example of humble obedience direct the course of his children's lives and many generations after them. Today, move his heart to obedience. Today, freshen his resolve anew. You are God. You are not mocked. Mold my husband's heart into an obedient one. In Jesus' precious name. Amen.