This one was tough to write, because I have been that wife driven to desperation. Desperate for better, desperate for healing, discouraged, depressed, angry and bitter, ready to run. By God's mercy and grace I found myself driven to His feet, where He ministered to me lovingly and gently. Many times I didn't like who or what He wanted to change, but allowing Him to do so has been life changing for me and life breathing to my marriage.
Here is an excerpt. Be sure to click through to read ways found in God's word for a wife to grow and flourish in her role.
Many wives are dissatisfied, discouraged, angry, depressed, lost . . . searching, simply waiting out their existence. Misled and desperate.
Desperate for change, fulfillment, love . . . something.
So they turn to things. Another man. An addiction. A secret life. A pit.
A deep, dark, desperate pit.
Are you in that pit? All alone? Ready for change, but still going back to it because that's where you're safe? Because hoping for change is harder than pretending it can't happen? Because protecting your heart is less painful than opening it enough for healing to happen?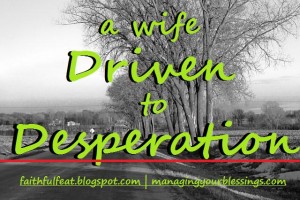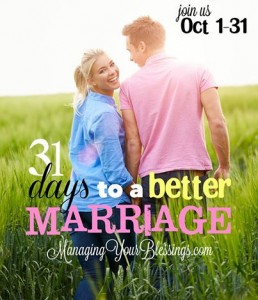 You are loved, dear daughter of Christ! Blessings!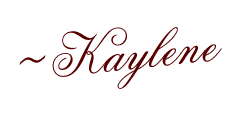 ~~~~~~
It's coffee time!
Go here

 to take a virtual coffee break
for your homemaker's heart!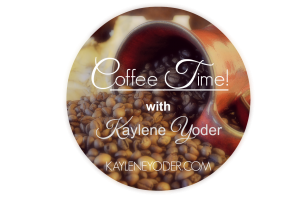 Sharing with….Enchanted Homeschooling Mom, Strangers and pilgrims, Soul Survivor,Proverbs 31 Wife, The Beauty in His Grip, Moms the Word, What Joy is Mine, Yes They Are all Ours, Modest Mom, Mom 2 Mom, Chronicles of Grace, Laura Boggess, She Lives Free, Nourishing Joy, Salt & Light, Cornerstone Confessions, Teaching What is Good, Rich Faith Rising, Diamonds in the Rough, Gods Growing Garden, Raising Homemakers, Joy Dare Blog, Wise Woman, Juana Mikels, My daily walk in His Grace, Woman2Woman, Messy Marriage, Rachel Wojonarski, So Much at Home,WholeHearted Home,What yo Wish Wed, Meredith Bernard, Becoming a Godly Wife, Serving Joyfully, 3D Lessons fro Life,Graced Simplicity, Imparting Grace, Jennifer Dukes Less, Creative K Kids, 7 days Time, Think Tank
Weekly Encouragement!
(Visited 316 times, 1 visits today)