This may be one of my favorite parenting Scriptures:
I am the vine; you are the branches. Whoever abides in me and I in him, he it is that bears much fruit, for apart from me you can do nothing.

~ John 15:5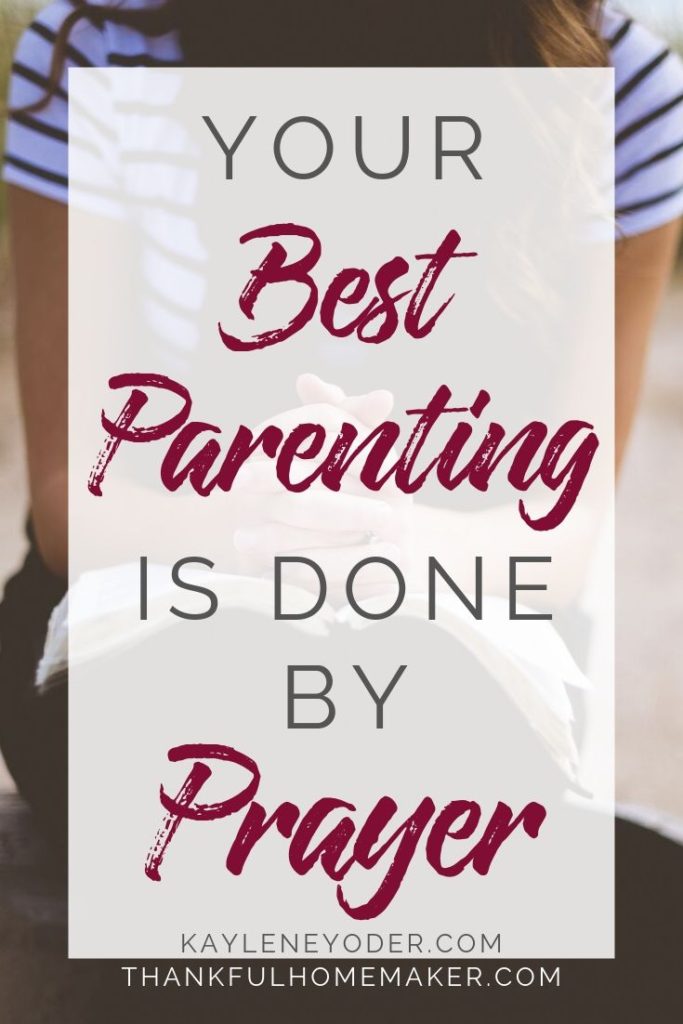 In the verse above "apart from me you can do nothing" is a continual reminder that I am utterly dependent on the Lord to do anything. There are many things I can do without a dependence on Christ but the reality is I have achieved "nothing" in God's sight.
This is so true in our parenting role. I have learned over the years that I am helplessly dependent on the Lord . I can't parent on my own. As parents we can't get into the hearts of our children. Only the Lord is able to change their hearts.
This truth should continually bring us to our knees in prayer but many times we find ourselves thinking we can do life on our own. As a parent of now adult children, I can share that these are the more difficult years of life as the decisions and the difficulties they face are much more challenging then when they were young.
"It didn't take me long to realize that I did my best parenting by prayer. I began to speak less to the kids and more to God. It was actually quite relaxing."

~ Paul E. Miller
What Does Dependence on God Look Like in Parenting?
do not be anxious about anything, but in everything by prayer and supplication with thanksgiving let your requests be made known to God. And the peace of God, which surpasses all understanding, will guard your hearts and your minds in Christ Jesus.

~ Philippians 4:6-7
As I'm writing this we are helping our son (our last child at home) to get ready to move out on his own and not close to home. The tendency of my sinful heart can be anxiousness and worry. All this tells me is that I desire to have control over the situation. This is not the example Jesus set before me. Jesus was utterly dependent on the Father and turned to Him in prayer continually (John 5:19, John 5:30, Luke 5:16, John 12:49).
I know I don't have control over the choices and decisions my son makes. I can speak truth and give guidance but in the end I need to put my trust in the Lord and His plans for my son's life.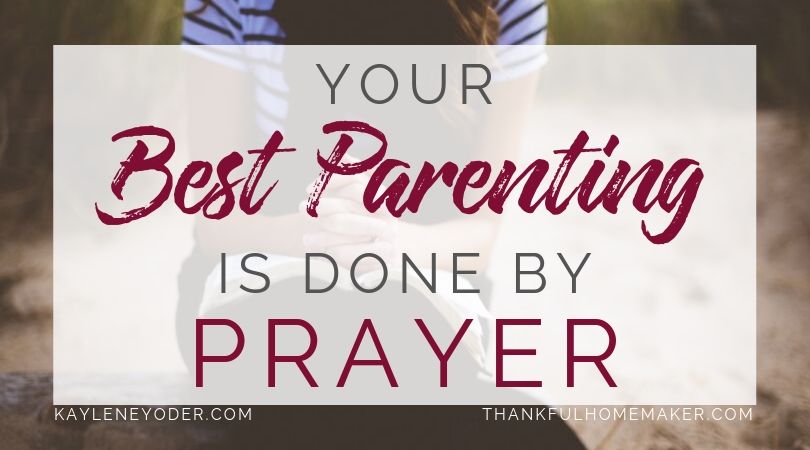 In the role of parenting it is our job to love, speak truth, teach, train and most importantly pray for our children. We can't micromanage or control their lives. It isn't our job and it isn't our life to do that with.
As our children age into the middle and high school years and then into adulthood, we realize we have less and less control over their thoughts, opinions and actions. This is the time we as parents can begin to panic and start to try and take more control. It may at times lead to rebellion maybe not outwardly but inwardly within their hearts.
I am reminded that the things that are most important in life and in my children's lives are the ones that I can't control. I can't control their salvation, who they will marry, if they will lose a job, choices they will make on a daily basis that may not seem wise to me, and the list goes on and on.
Try these 5-day prayer challenges for your children:

5 Days of Prayer for Your Son
5 Days of Prayer for Your Daughter
Or 5 Days of Prayer for Your Teen
It is comforting to see how the moment I lift my anxious thoughts to the Lord and stop trying to control the situation on my own and in my own strength, how my anxiousness and worry shifts to resting in perfect peace in the Lord. There have been many situations I spent time anxiously worrying about the outcome and the Lord took care of it in His perfect timing and in His perfect way. God does a much better job of being God than I do.
Our dependence on God starts by spending time in the Word. We need to know who God is and what His desires are and this comes from studying the Bible. In the John 15:5 "abide in me" reminds me to be in prayer with the One who I love and who I want to know more of. I want to share with Him all that is in my heart and trust in His work in and through all situations of my life.
I need to be reminded that the Lord is the only One that can bring about change. Time spent in fellowship with other believers is of utmost importance too as they are an encouragement in speaking truth to my life. The Lord has graciously given us a church family on this earth to love, care, pray for, and encourage one another. Don't neglect the importance of meeting together with one another.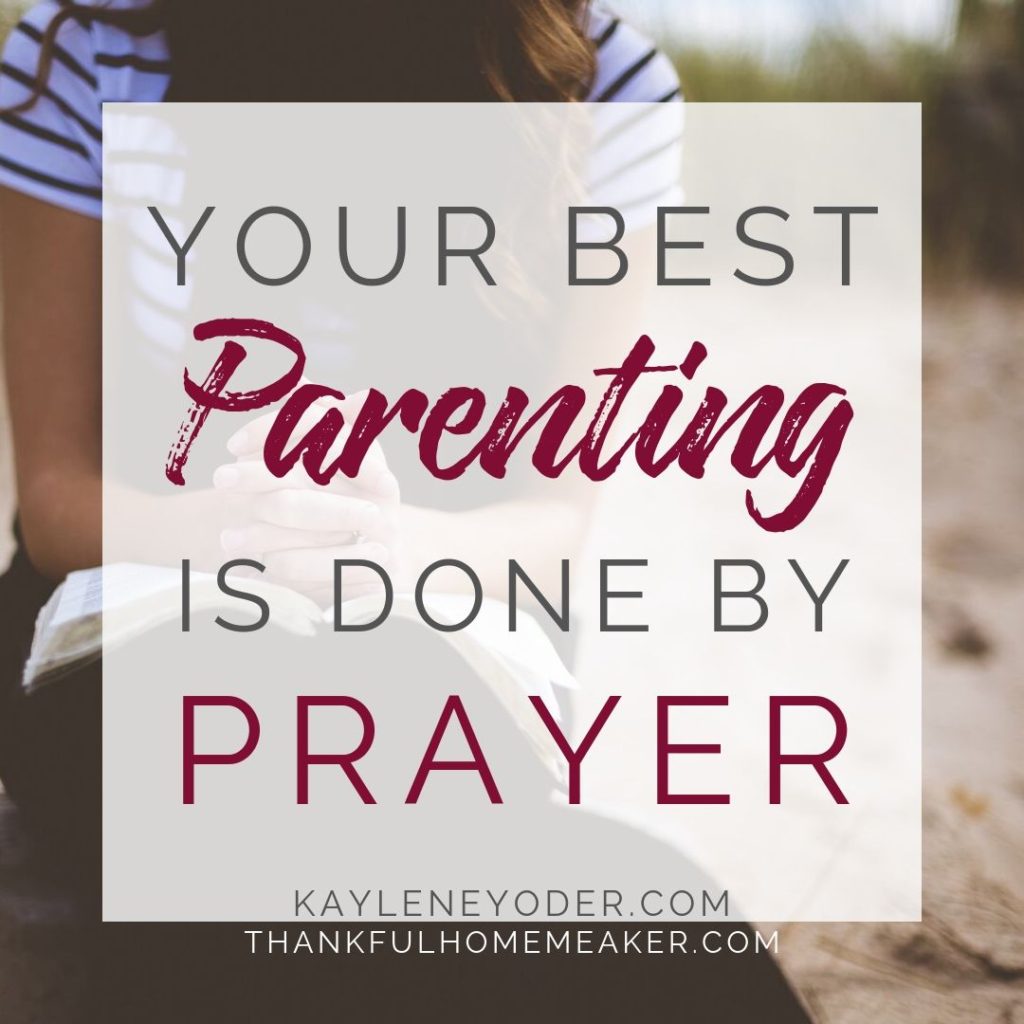 Praying Like a Child for Your Child
One of the areas of scripture that is an encouragement to me is when Jesus tells his disciples to become like little children. (Matthew 18:3, Mark 10:14-15, Luke 10:21). I am reminded of how little children are when they come to us as parents with requests. They typically tend to just blurt them out. Little children say exactly what is on their minds and hearts.
Children are fully dependent on parents for everything. As we get older we become more and more independent. We need to be reminded to go back to living as dependent children. Living as a dependent child to the Lord in the every day moments of life is the best example we can give to our children. Letting them see we are utterly helpless without the work of the Lord in our lives is more powerful than trying to let them think we have it all together.
Many times we feel like our prayer lives have to be ultra spiritual. We need to become like little children and just tell the Lord what is on our mind. Open your heart to the Father. Just share with Him your weaknesses and failures in parenting. Let Him know your struggles (He already does) but when we open up to Him and admit our failures and weaknesses and rely on His strength is when true change can happen.
May God give us more grace to pray for and with our children.
"Prayer is bringing your helplessness to Jesus."

~ Paul E. Miller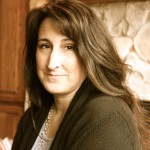 Marci is a lover of the Lord Jesus Christ, married to her husband Doug for over 29 years, mother, and grandmother. She is here by God's grace and overwhelmed by His kindness in redeeming her as His daughter. You can find her blogging about loving her husband, children and grandchildren, bible study, reading, sharing her faith, home keeping, cooking, sidewalk counseling, and making lists at Thankful Homemaker.
Pray 7 Sample Prayers!


Exclusive Free offers are available to Kaylene Yoder subscribers. By requesting this free Bible study you will begin receiving our weekly Monday Freebie email. Unsubscribe at any time.