**This post contains affiliate links. Read full disclaimer here.
This past spring I did something I told myself I would never do.
I took a blogging course.
I mean, who needs to take a blogging course when you can read free articles online, all promising the same thing: do this, and your blog will boom!
But that "thing" is always a bit different. Do you know why?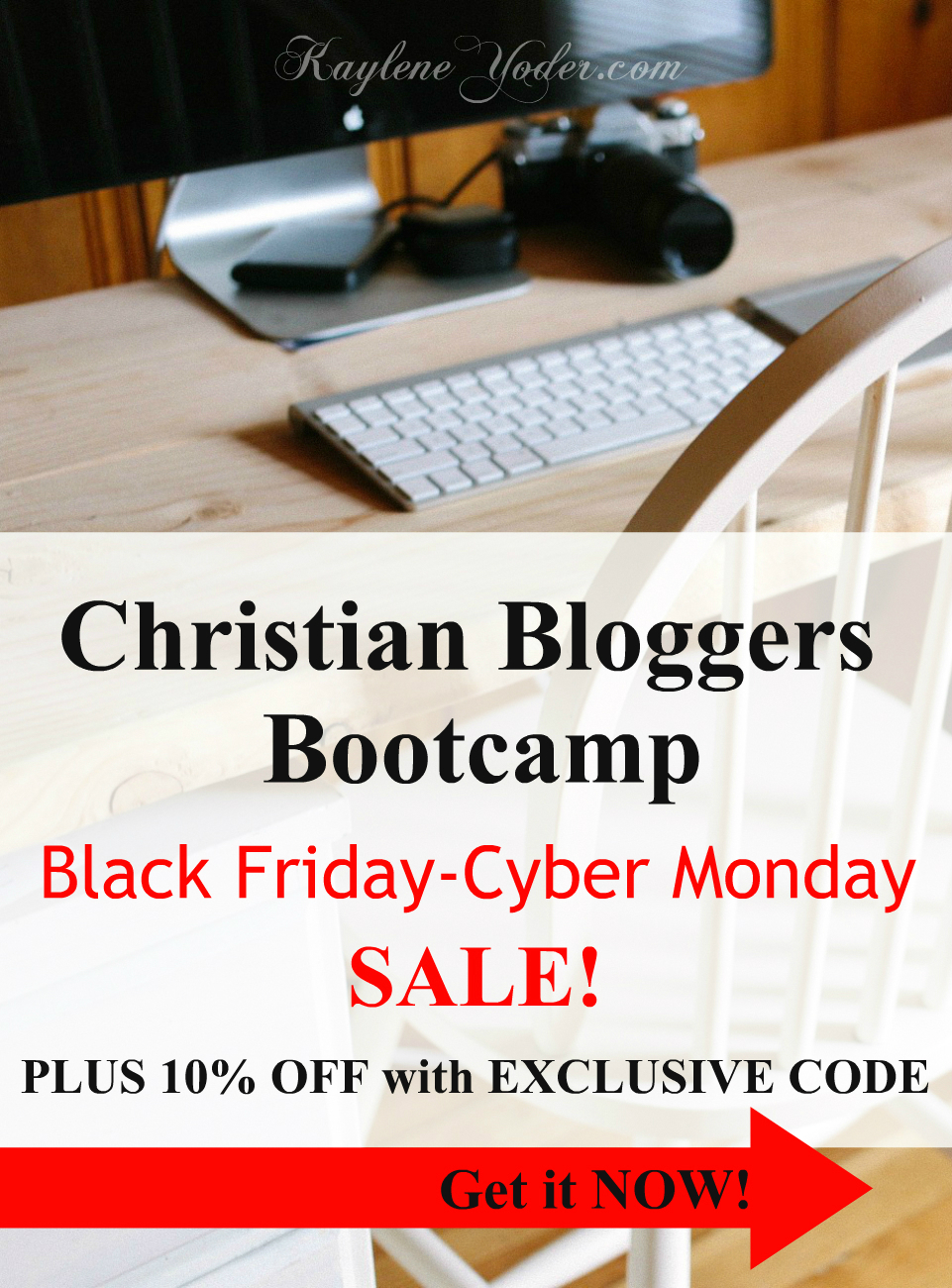 Because every single blogging niche is a little bit different and the people they reach respond in different ways.
Mine is the Christian living niche. The one that is least popular and the most scrutinized. Maybe you're in the same niche. Or maybe not. Either way, testimonies are saying Christian Bloggers Bootcamp tactics work in more than a Christian living blog.
Until Christian Bloggers Bootcamp I was a simple girl flailing her arms around, pecking at a keyboard, hoping she can reach one hurting soul without breaking the internets if she happens to poke the wrong sequence.
Now I'm still a simple girl pecking at a keyboard, but I've also seen God use my little space on the web to reach many searching souls.
In May I took this six week course. I saw a 93% growth in page views! Yeah, it's pretty impressive. You can go read of more of my results here. 
Right now, I want to tell you a few things I didn't mention there.
1. You know how hard it is to find other bloggers to collaborate with. It seems everyone is out to get a leg up, but who cares about giving a leg up… sigh.
Not so with the people I found at Christian Bloggers Bootcamp. Honestly, I haven't connected with all of them, but I have worked with a large part of them. The community there provides a safe, loving environment for little lost bloggers like myself.
Yesterday, I even got a real life thank you card via snail mail from a lady I met through CBB. That is unheard of in the blogging world.
2. Before CBB I was working my rear off. After CBB I was working with my brain. There's a huge difference. It adds up to working smarter, not harder. And the results showed, big time. The momentum gathered in those first few weeks has only continued to grow.
I'll share my Pinterest growth. I'm choosing Pinterest because it is common knowledge that Pinterest is the currently one of the highest traffic generators for blogs. May 1st I had a whopping 1,077 Pinterest followers. That was with one and a half years of regular blogging under my belt.
Today, I have 3,068. Not super impressive, but do the math and that's a whopping 185% growth in 7 months. The results look the same for Facebook and email growth.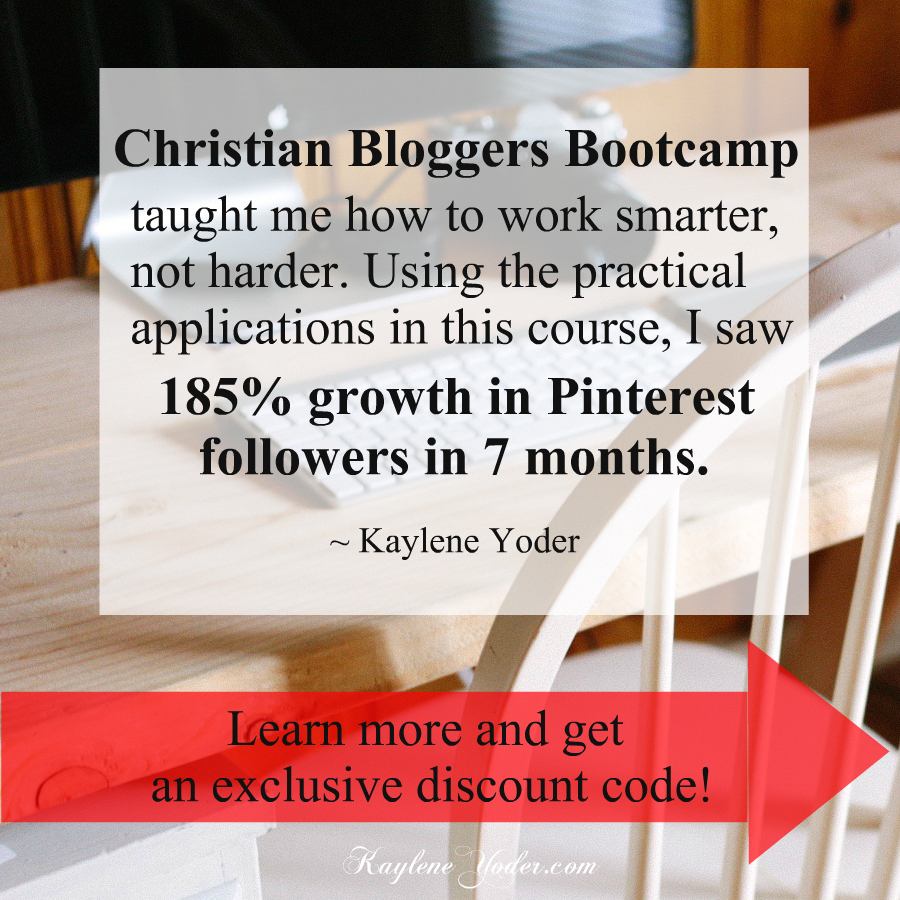 Was it all CBB? No.
You see, I could have gotten the course, read the course, thought about the course, and even started the course. But if I hadn't applied the course? Well now, I'd still be working my rear off.
3. The last thing I will share with you is CBB will be open for registration starting Black Friday through Cyber Monday. Then it will be gone for an undetermined time.
Use EXCLUSIVE 10% OFF COUPON CODE: KLY10 for 4 days only, Nov 27-30, 2015. 
UPDATE: CBB has now been opened permanently! Promo Code: KLY10 is still valid, so use it!
Click the image to get started!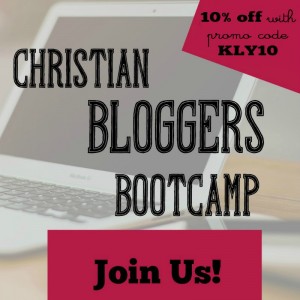 (Visited 229 times, 1 visits today)