(This is the sequel to "Dear Mom on Social Media")
Dear Dad on the Couch,
I get it. Your day was busy.
You had many things to do.
It feels good to sit down a bit and let the TV think for you.
Your wife brings you a cold drink and you relish the feeling of being cared for.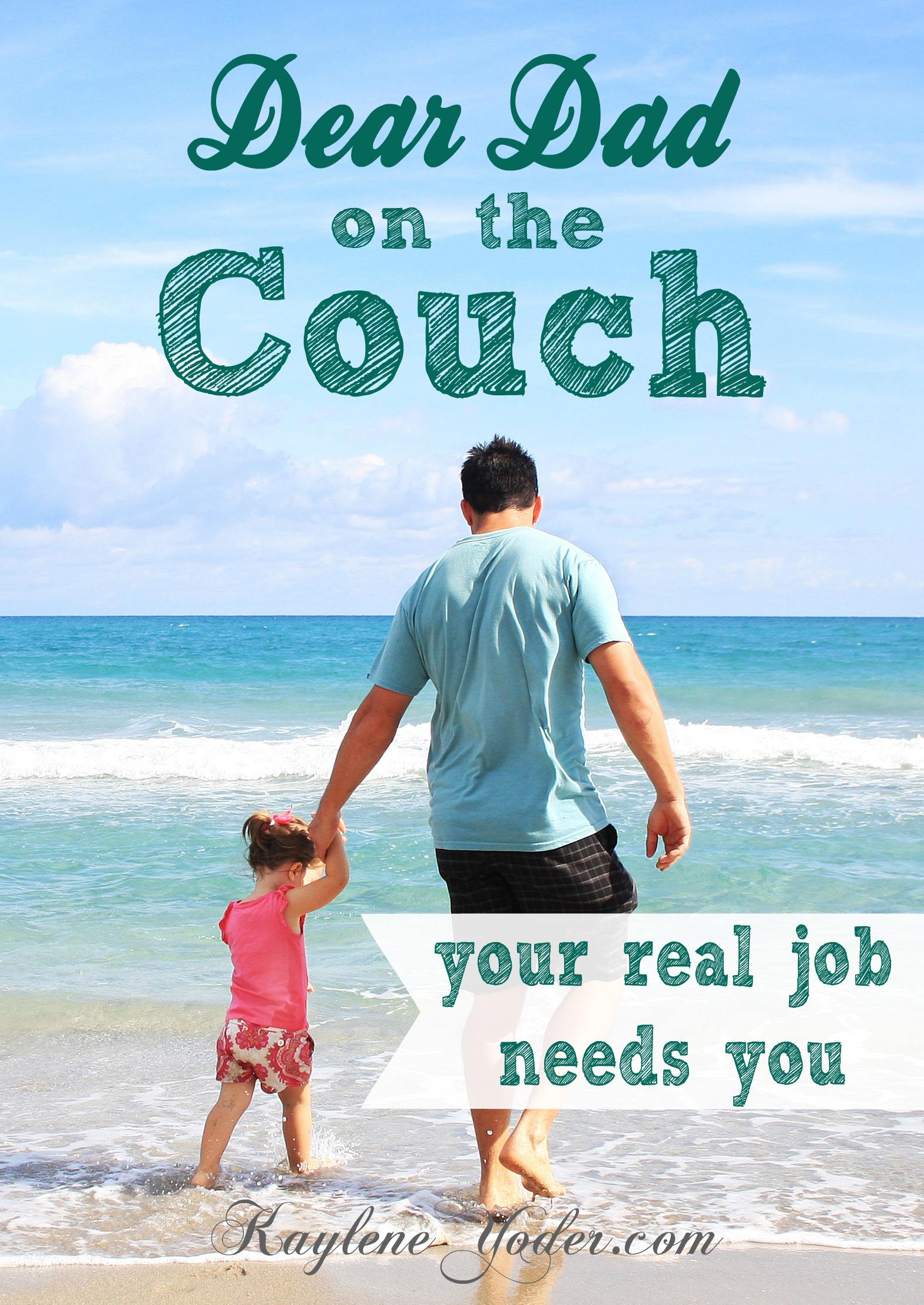 Then your child bounces in. He has a ball and wants you to come outside to play.
You say, "No, I'm too tired." Your eyes glued to the screen.
He walks away, dejected.
Another child is singing to herself while coloring in the chair beside you.
You say, "Quiet, I can't hear my TV."
She curls up in silence no longer finding joy in coloring a picture for you.
Still another, pretending to be a superhero, leaps in front of you striking a pose in his cape. You frown and say,
"I can't see my TV."
He had worked hard all day, hand sewing his cape and constructing his duct tape sword with ultimate care.
He walks away with head hanging and shoulders sagging. Tears starting to form,  he is completely disheartened at his hero's displeasure in him.
Dad, I know you're tired, but you won't remember your best day of TV.
Your kids will, though.
They'll remember seeing your disapproving face in favor of the screen.
They'll remember hearing your impatience in favor of a show.
They'll remember your words as you favor the virtual over the real.
They'll remember daddy had no time and found them an inconvenience.
Dear dad, be their hero while you still can.
Click To Tweet
Dad, I know you're tired.
You'll get a chance to rest without interruption after you've poured into their lives more than just providing food and a home.
They need your voice to cheer them on.
They need your deep rumble as you pray over them at night.
They need your strong arm steadying them as they teeter on their bikes.
They need to feel your whiskers as you kiss them goodnight.
They need to see you smile and nod, listening intently while they describe their latest adventure.
They need your shoulder to cry on when life is too much.
They need a little pep talk to help them stand for what they believe in.
Daddy, you're their hero.
They need you to stay in that high position.
Their comforter.
Their guide.
Their encourager.
Their safe place.
Their strong hand.
Their defender.
Their dad.
So when you come home tonight, remember as you drive in the lane,
Your real job has just begun.
One day you won't have this job anymore.
And you'll look around in the silence and wonder where they've gone.
Dear Dad, your real job needs you.
Click To Tweet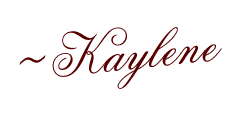 A note to my dear Sam, thank you for the way you father our children. Thank you for all the efforts you put in, seen and unseen, to give them the dad they need. Love you, K.
(Visited 3,701 times, 1 visits today)