Dear Mom on Social Media, 
You've put in countless hours caring for your energetic preschooler.
You coached your daughter through a fierce wall of attitude. (and remained calm)
You've cooked and cleaned,
folded and ironed,
swept and dusted,
planned and shopped,
baked and organized once again today, and all you want to do is find caffeine and a brain drain. So you pick up your phone and its Pinterest and Pepsi to the rescue.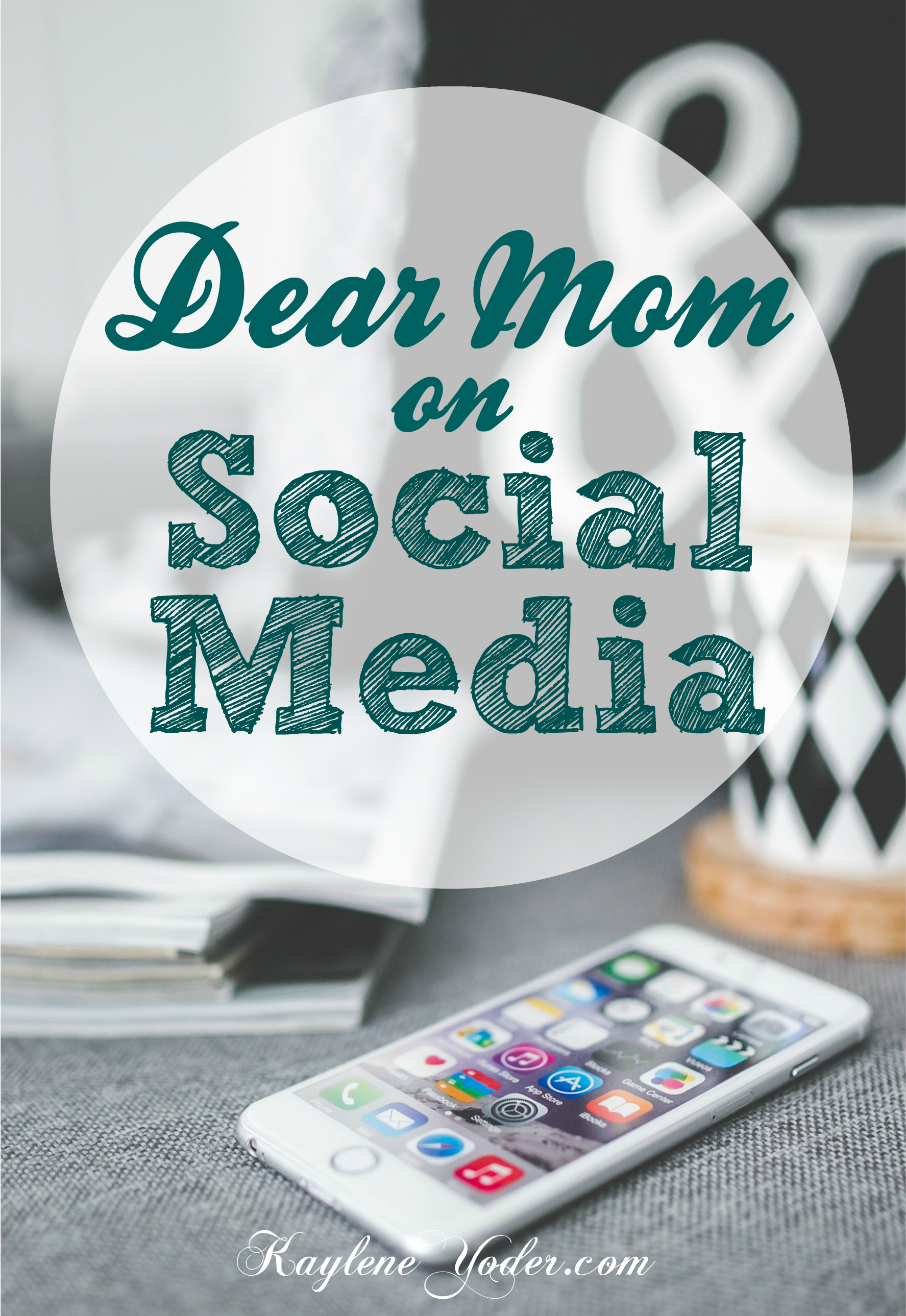 Five minutes go by. Your son asks you to read him a story.
"Not now," you mutter, never looking up from the screen to see his sweet inquiring face.
Twenty minutes go by. Your daughter asks, "Mom?" for the umpteenth time that day.
"What now?" you ask, irritated.
She slumps away with a, "Never mind."
You don't pursue; just one more scroll…
An hour later, you're still there. Head down, blocking out your household.
Your three year old bounces around you hollering, "MOM! I'm hungry!"
You glance at the clock and realize dinner will be late if you don't start now.
In your frustrated rush you bark out orders, fully expecting that the ones you just so easily ignored, should now be pleased to pick up their books or help set the table.
They don't understand why you're so stressed. They just know they'd better oblige.
[bctt tweet="Dear Mom on Social Media, look up!"]
After the family is fed, the dishes are done, another load of laundry folded, and the floors swept,
you decide to take another stroll through social media.
Your daughter, seeing you more engaged in the screen than her presence, quietly slips off to her room and falls asleep without a goodnight.
Your son curls up on the end of the couch, knowing you won't have time for a story. He keeps looking at you from time to time, hoping to catch your eye.
He falls asleep and an hour later you notice the silence.
You feel a nudge of guilt as you carry him to bed, yet it's soon forgotten as you scroll through Facebook one more time.
Dear mom, wake up.
I know you're tired.
I know you need a break.
But you've got one shot at this "raising kids" business.
One. Is social media really worth blowing it with your kids?
They need your eyes to notice them.
They need your face to light up at their sight.
They need your lap to be warmed by.
They need your listening ear. Their concerns may be small right now, but what if it isn't small one day? Will they feel safe enough with you to share the big and scary things of life?
They need your hands to stroke their cheeks.
They need your gentleness to remind them that not all of life is hard.
They need your example to teach them kindness, love, thoughtfulness and acceptance.
[bctt tweet="Dear Mom, you won't remember your best meander through social media. But your kids will. "]
So instead of reverting to the screen, curl up with him for another book. Fall asleep together.
Hold your daughter's hand and remember your insecurities at her age. Listen to her. Cry with her. Love her through that tough thing.
Pour into them just a few minutes longer.
Your rest is coming, after bedtime prayers.
Or maybe after the fifth goodnight hug and the third time you chase the shadows away, but it's coming.
You won't remember your best meander through social media.
But they'll remember the way you showed them to live life with the ones who matter most.
I promise, your rest is coming.
And its coming sooner than you'll wish it did.