Over at lisajobaker.com, the fabulous Lisa hosts a weekly blog party called Five Minute Friday.

The rules are simple:
She decides on a one-word writing prompt. This week it is

"NOTHING"

.
Bloggers everywhere set their timers for five minutes.
Our pens fly….can you hear the frantic scritchety-scratch?
We publish our five-minute masterpiece & share with the world.
This time I'm publishing unedited like I'm supposed to. That bothers me. A LOT. I strongly dislike misspelled words and improper punctuation and plain formatting.
Ugh. Plain formatting. So very boring.
And mispelled words. Just wrong.
BUT, since this week the prompt is "NOTHING", I shall do nothing to the original scratchings of my words.
Enjoy! But don't let imperfections keep you from reaping a blessing!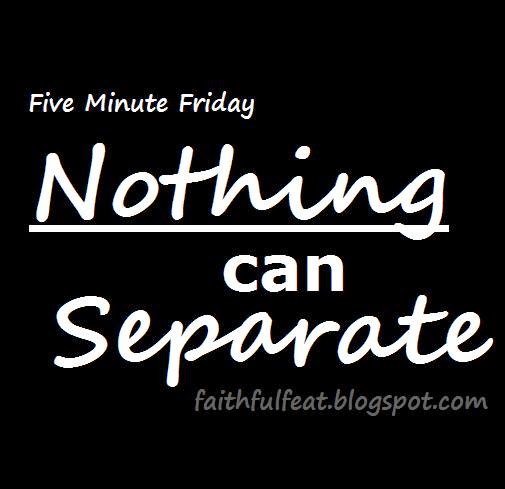 "I am convinced that neither death nor life, neither angels nor demons, neither the present nor the future, nor any powers, neither height nor depth, nor anything else in all creation, will be able to seperate us from the love of God that is in Christ Jesus our Lord." ~Romans 8:38-39
Nothing.
Not one thing. Will seperate us from His great love.
Why?
Because we are His childern.
"How great is the love the Father has lavished on us, that we should be called children of God! And THAT IS WHAT WE ARE!" ~1 John 3:1
We can know we are His children when we do what is right and love one another. apply 1 John 3:10
So, Nothing. Nothing can seprate me from His love. That means He will be faithful and just to forgive my sins and purify me from all unrighteousness. ~1 John 1:9
He forgives me when others don't.
He forgives me when others can't.
He forgives me everything because I am His child and NOTHING can separate me from Him.
"Ah, Sovereign Lord,….NOTHING is too hard for You." ~Jer. 32:17
Even forgiving me.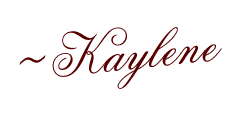 Sharing with….Essential Thing Devotions, Missional Women, A Look at the Book, My Freshly Brewed Life, Nancherrow, Sandra Heska King, Juana Mikels
(Visited 175 times, 1 visits today)