"Until now
you have not asked for anything in My Name.
Ask and you will receive,
and
your joy will be complete
."
….your joy will be complete….
complete joy….
….when we receive what we ask for in His name.
But, what if what we ask for in His name, isn't what we receive?
The cancer we prayed to be taken away, wasn't taken away.
The relationships we asked to be restored, still hasn't happened.
The marriage we prayed over, fell apart.
The child we prayed over, is still lost.
The devil we cast out in Jesus name…still here.
Taking our joy.
Can we hope for a brighter future? Do we dare?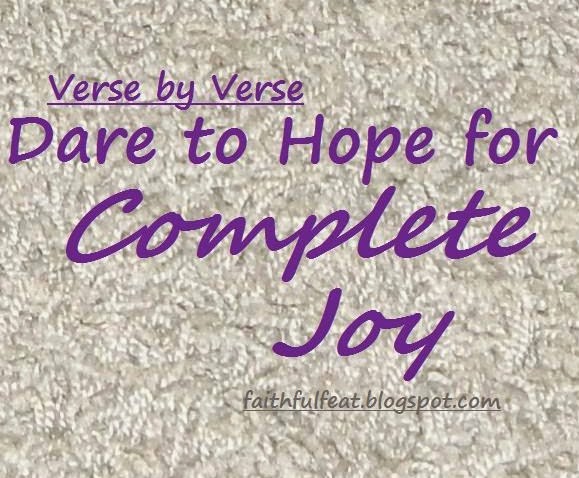 Yes! We dare.
Why?
Because only total healing will be had in Heaven. Relationships restored will be found at Jesus feet.
Only at His feet, in His dwelling place, will joy be made complete. ~1 Chronicles 16:27
One day, when the sorrows of this life are over,
"they will enter Zion with singing;
everlasting joy will crown their heads.
Gladness and joy overtake them,
and sorrow and sighing will flee away."
Only then, will my grief be turned to joy.
The analogy of the mother in John 16:20-22, who forgets the anguish of childbirth when she sees her child is this:
Right now, on this sad earth, is my time of grief. He's refining me through it all. But, one day, I will see His blessed face and I will rejoice. No one and no thing will take away my joy. read John 16:20-22
….one day….
But, until then…..

I can still experience joy; the true joy of being in His presence and in His will. Psalm 21:6
In this time of grief, this short time on this earth, I can still take heart! John 16:33
How so?
Because, He has overcome the world. He sent His Spirit to live in me so that I might still find joy in the peace He gives. John 14:27
So, while joy may elude me for a short time, I do not have to be troubled or afraid.
I can ask anything in His name, and He will grant it.
Maybe not right now.
Maybe not in this lifetime.
Maybe never on this earth.
But, here and now isn't where complete joy is found, is it.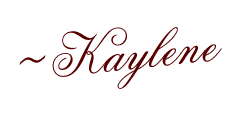 Today I am participating in the new Verse by Verse community. Every two weeks or so, there will be a group of bloggers linking up their thoughts on the verse decided by the ladies at Blogs by Christian Women. You can find more by clicking below.
Sharing with….Christian Mommy Blogger, Renewed Daily, Sandra Heska King, Lisha Epperson, Soul Survivor, Chronicles of Grace, Women of Worship, Cornerstone Confessions, Juana Mikels, God's Girl, Thoughtful Thursdays, Rich Faith Rising
(Visited 549 times, 1 visits today)