"Have I not given up enough already?" I cried.
I collapsed onto my bed, weak and feeling suffocated by the sheer weight of what I knew the Lord was calling me to.
Hot tears streamed down my face, each one carrying fear, anxiety, disappointments and anger at the uncertainty of it all.
He was calling me to the unthinkable. I was to follow my husband to a vast, unknown world beyond the Amish community and culture I had known my entire life.
My heart was broken, my dreams shattered, hopes crippled and, I was sure, my prayers unheard.
How could I give up everything I knew, loved and understood? Did God not know that what He was asking was beyond my capabilities? Did He not understand that this meant purposely putting myself and my little family in a spotlight of scorn? Our friends and relatives would not understand. They would turn away. How could I bear watching lifelong relationships dissolve?
Did I even have the courage or the faith it took to leave my Amish heritage?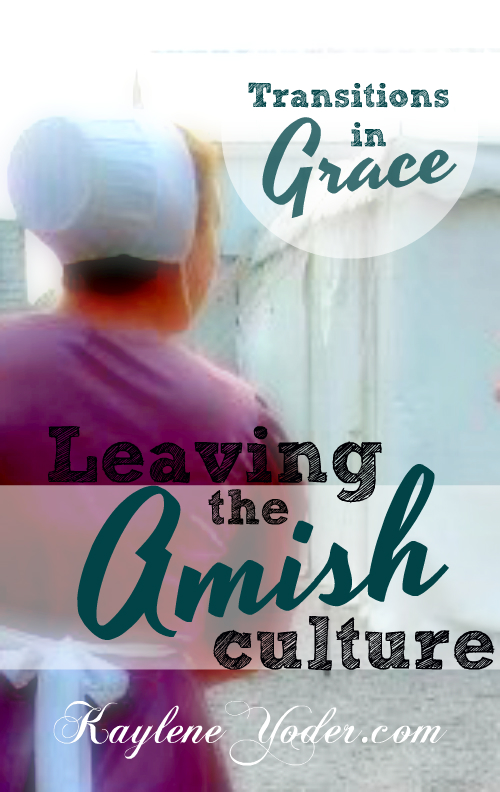 As I lay there immobile, my soul crying out inaudible things, I felt a quiet calm settle over me. So soothing was this peace, I hardly dared hope it was there.
But, I knew the Lord's presence. I had met Him before. And I longed for the security I would find in Him.
"Why do I have to give up so many hopes and dreams?" I asked again. "How can I leave everything I know, love and understand?"
"Isn't it enough to just serve You here in this Amish culture? I know where I belong here. I know what is expected of me. I know how to function here. Don't take that away."
As I cried out before the Lord, not once, not twice, but for weeks, months on end, I felt His quiet assurance envelop my heart as I came to accept that His will was not mine, but far greater than I could imagine.
Searching His word, seeking His will in fasting and prayer, I grew to understand that I would never be strong enough to go the way alone.
But, He was.
I grew to understand that He would never call me to something that was less than what I had now.
All He wanted was my "yes, Lord."
His grace would supply the rest.
As the transition from the Amish culture began, we were met with the expected scorn and shunning. Our marriage was attacked, and I learned to lean more heavily upon His grace. I found security in God's love like I had never known before.
With each new thing this transition brought about, I learned that God was bigger than whatever I stood before.
With each security I let go of, I learned His grace was a firmer foundation than what I thought I had once stood upon.
With every broken relationship, I learned to place further trust in the knowledge that the Lord would never forsake His faithful ones.
The transitions continued; new friends, new churches, new jobs, new communities, new homes… new everything, everywhere we went.
It was a brand new life.
I am still finding my way in it.
It isn't just new in outward appearances, but there's also a brand new kind of faith. A faith that takes chances. A faith that has some backbone. A faith that says, "I can't, but God will."
As I ponder these transitions, I realize this letting go has healed me in a way.
The overwhelming insecurity of this world, has been replaced by hope and assurance in Christ.
The emptying of all I knew has brought about a filling of peace that I have never known before and still cannot understand.
The breaking of my heart needed to happen so it could be shaped and molded into something far more beautiful than I could have ever made it myself.
The crippling of my dreams had to be done, so they wouldn't be a crutch that kept me from seeking Him with all abandon.
The taking of it all, had to happen so that I could understand that His grace is enough.
It's enough in the pain. It's enough in trial. It's enough when life is too much.
It's just….enough.
And it's for me.
Therefore, He has my "yes, Lord."
Here is that contest link, where you will be able to vote.  http://myfaithradio.com/2015/transitions-in-grace-leaving-the-amish-culture/
Thank you, dear one.
**UPDATE: Contest has expired. Thank you for voting for me!**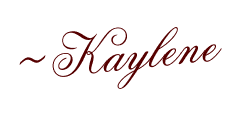 FEATURED AT…. Simple Moments Stick