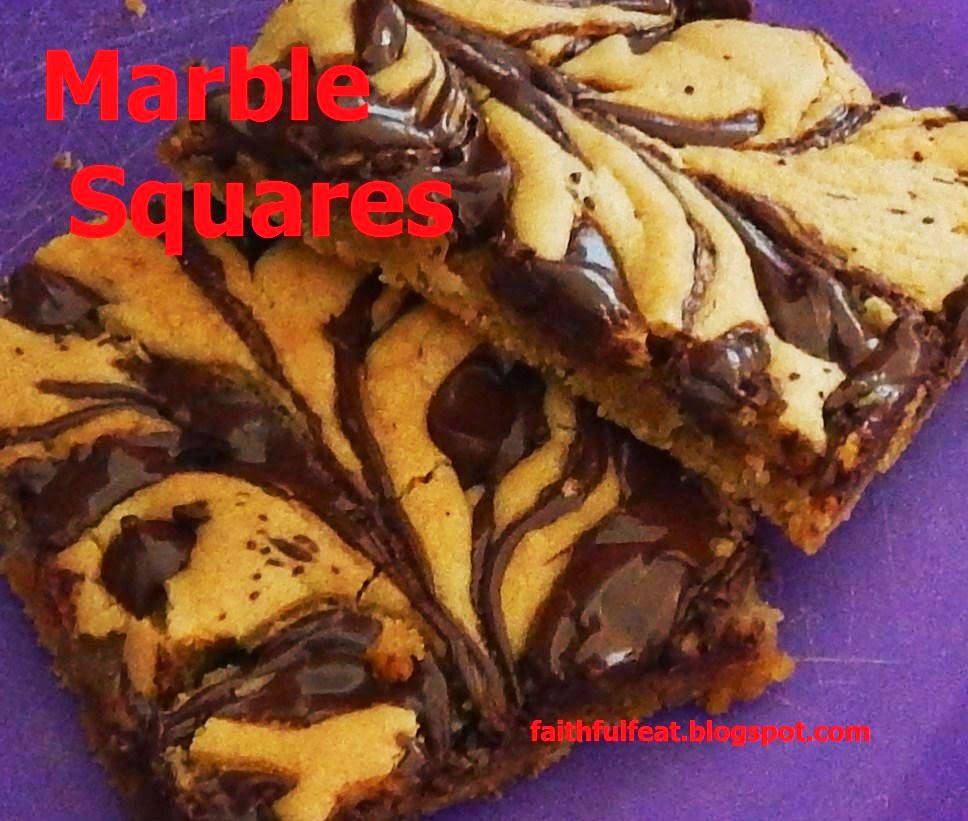 This recipe is super fast & super yummy! These are a taste from my childhood and now they have become a Sunday afternoon favorite for my family. Enjoy!
Marble Squares Print Recipe Here
Preheat oven to 350 degrees F.

1 cup butter, softened
2 cups brown sugar
2 tsp almond flavor
2 eggs

Beat till fluffy.

Add:
2 cups plus 4 tbsp flour
1 tsp baking soda
1 tsp salt

Mix well. Spread into lightly greased large 16x10x1″ bar pan.

Sprinkle 1-2 cups chocolate chips on top.

Bake 4 minutes, just to melt chocolate chips. Run table knife through bars in criss-crossing design to marbleize dough.

Return to oven. Bake 12-14 minutes or till slightly browned.

Do not over bake. Will rise then fall as they cool.
Oh my goodness! I can't stand all that gooey chocolatey-ness!!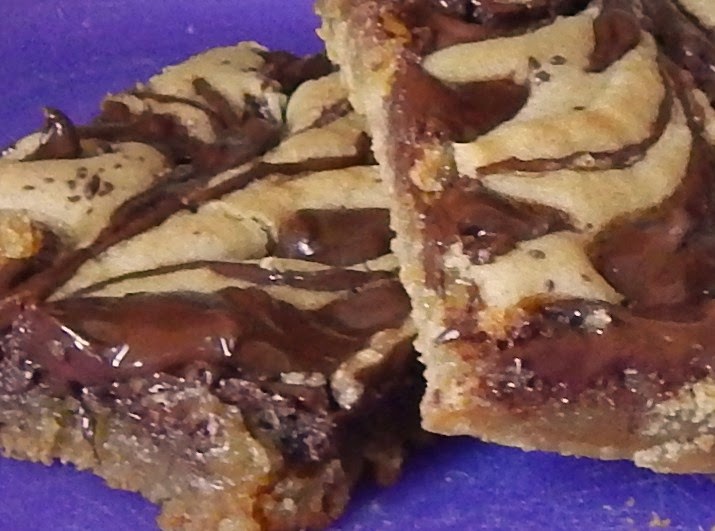 One more, just in case you needed an extra push to try these! Just look at that mound of warm chocolate!
OK, I'm off to make some myself!
"Taste and see that the Lord is good"