This whole submission and respect thing started making sense to me when I realized three things:
1. My husband has a POSITION.
2. My husband has a PERFORMANCE.
3. I must never confuse the order of the two.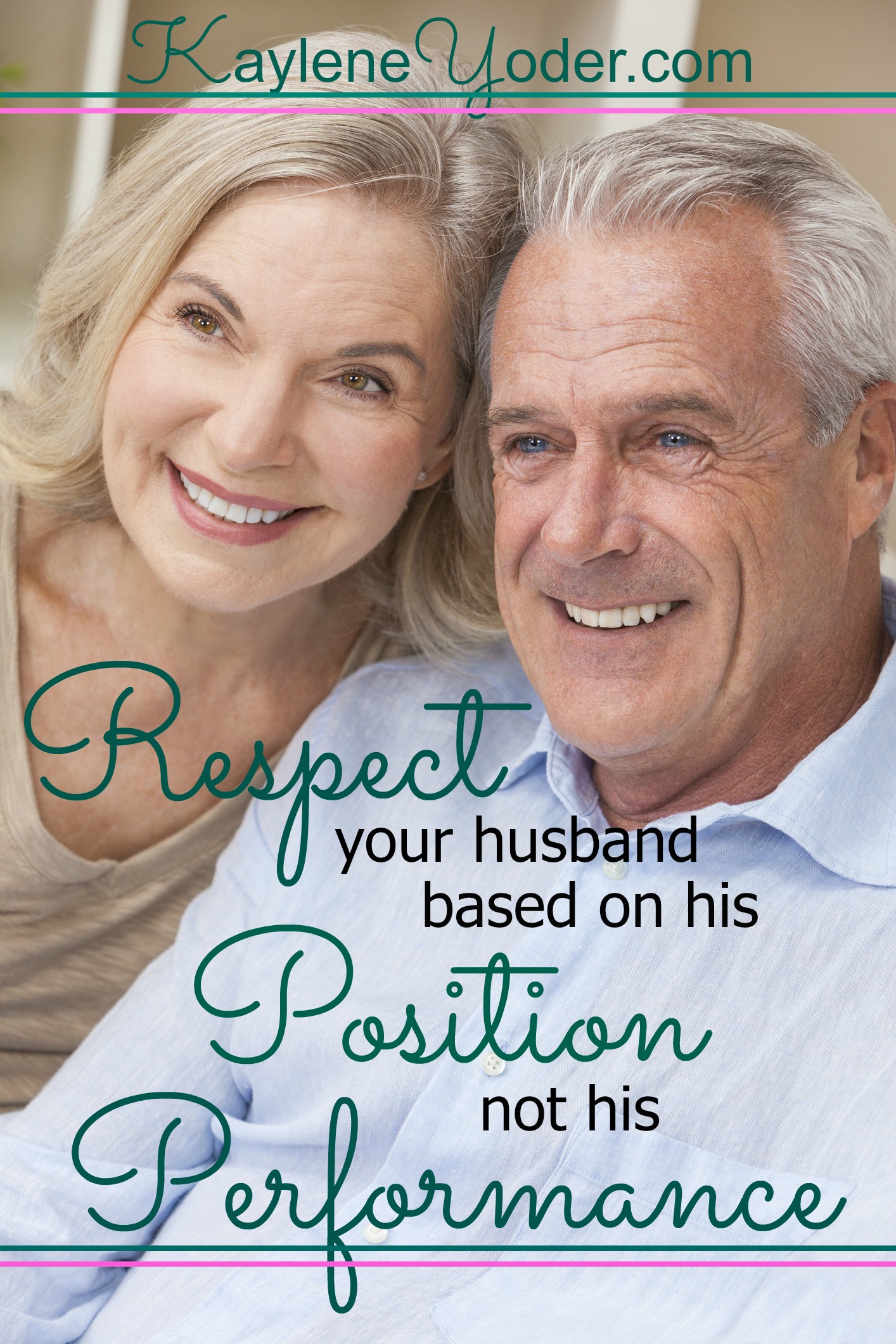 My husband's God ordained position is this:
"The husband is the head of the wife as Christ is the head of the church" ~Ephesians 5:23~
 His efforts don't always look the way I wish, but my husband is my leader, put there by God. This includes my husband as of the family, leader of the home, and spiritual leader. 
His performance should look like this:
"Husbands, love your wives, just as Christ loved the church and gave himself up for her" ~Ephesians 5:25
"Husbands, love your wives and do not be harsh with them."  ~Colossians 3:19~
But what if it doesn't?
Then, I too, have a position and a performance.
My God ordained position is this: 
"Now as the church submits to Christ, so also wives should submit to their husbands in everything." ~Ephesians 5:24~
My performance should look like this:
"the wife must respect her husband" ~Ephesians 5:3~ 
"love their husbands and children, to be self controlled…pure…busy at home…kind…subject to their husbands…" ~Titus 2:4-5~
But what if it doesn't?
Then I sin. You see, I am the only one whose performance I can be responsible for. 
Basing my performance solely on my husband's performance is a foolish practice indeed. 
[bctt tweet="I'm learning to respect my husband based on his position not his performance. #marriage "]
We are wise to not be so easily distracted by our desires to be well led and cherished by our husbands so much that we lose our intimacy with Christ.
We can have peace and rest in the knowledge that our ability to love and respect our husband comes from a strength that is not of ourselves but of the God Who loves us.
"for it is God who works in you to will and to act according to His good purpose." ~Philippians 2:13~
"Not by might nor by power, but by My Spirit," ~Zechariah 4:6~
"the Lord, is my strength and my song; He has become my salvation." ~Isaiah 12:2~
As a wife after God's own heart, I can humble myself before the Lord and take on the role of my position without complaining, just as Christ took on the cross for the church.
As I am learning to submit to God's design of marriage, and accept the role He has entrusted to me, I am learning that I can be 
self-controlled

, not responding in inappropriate ways when he upsets me
clear minded not functioning solely on how I feel or what I may think of his ways

gentle

and

kind

in my responses to him
patient when he is rude

have peace

in looking

to an eternal perspective

strengthened by the grace

that has been so freely showered upon me
As I  seek to be in the Lord's will, I am learning that I am cultivating a heart like His toward my husband. 
I'm seeing that somehow I have the strength to live life from a perspective of how He sees marriage rather than through how I feel at any given moment.
When my husband fails in his role, I am more willing to extend an extra measure toward him, forgiving him and encouraging him in a way that is most pleasing to our Creator.
It's not easy. But in Christ I can.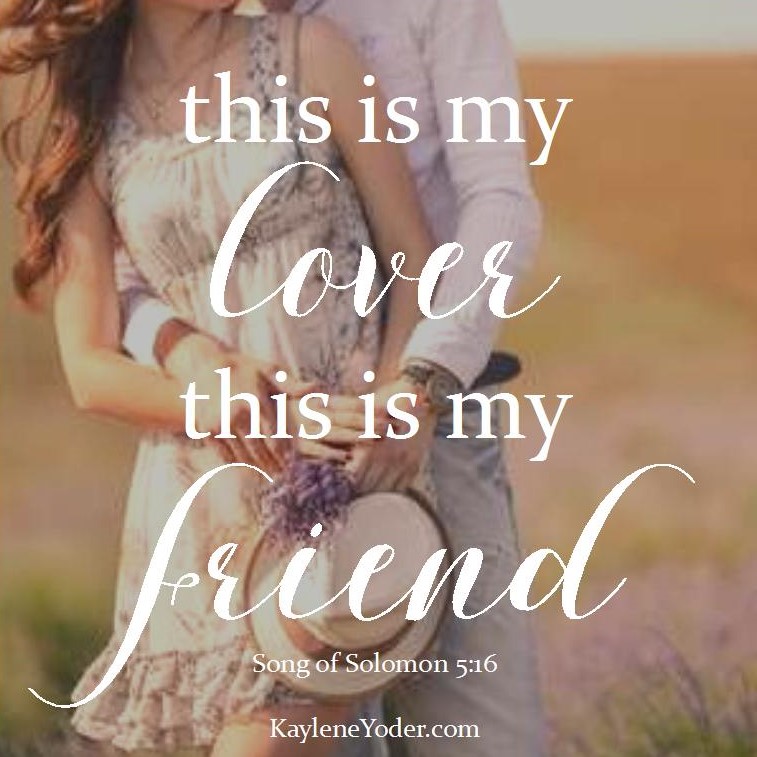 If you, too, desire to be a wife who sees her husband's God ordained position of greater importance than his sinful, less-than-perfect performance, will you pray with me?
Prayer
Father, thank you for sending Your Son to  be the perfect example of humility. I know Your design for marriage replicates that of Christ and the Church. Help me now to do my part. Help me respect and honor my husband based on the position You have given him, rather than how he performs in that position.
May my perception of my own position not be one of disdain as the world sees it and as the enemy would have it, but one of confident trust in You, extending grace to him as You have done for me.
Father, through my humble submission to You let my performance bring honor and glory to You, my husband, my family, and my position as wife.
In Jesus' precious name. Amen.