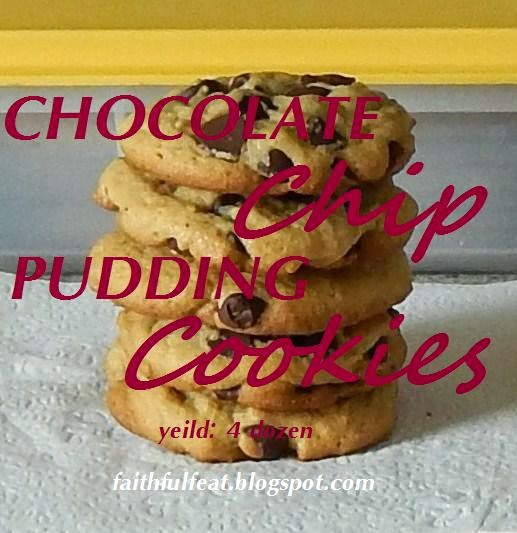 This is a fast go-to favorite for my family. They are soft when not over baked, stay soft, and usually have no problem disappearing at our house! Enjoy!
1 cup butter, softened
1 cup brown sugar
1 tsp almond flavor
2 eggs
1 small pkg. instant vanilla pudding**
2 1/4 cups flour
1 tsp baking soda
1 pkg (12oz.) or 2 cups chocolate chips
Preheat oven to 350 degrees F.
Cream butter, sugar, almond flavor, and eggs.
Add dry vanilla pudding mix, flour and baking soda. Mix well.
Stir in chocolate chips.
Drop by TBSP on lightly greased cookie sheets.
Bake 9-11 min or until bottoms are slightly browned.
Remove. Let rest 2-3 minutes before removing from pan.
Yield: 4-5 dozen
**Try instant chocolate pudding mix for variety.
"Taste and see that the Lord is good"
~Psalms 38:4~