I have watched my husband attempt to lead his family in many of the recommended ways. And I've watched him fall flat numerous times. As a result he became discouraged, defensive and frustrated.
Like many husbands he feels intimidated and a bit inadequate in his role of spiritual leadership. Most men find it hard to measure up to the idealistic ways spiritual leadership is defined:
read his bible for an hour a day,

pray for half an hour a day,

lead his family in daily one hour devotions and worship,

pray with his spouse for 15 minutes a day,

have regular family discussions on theology,

the list goes on…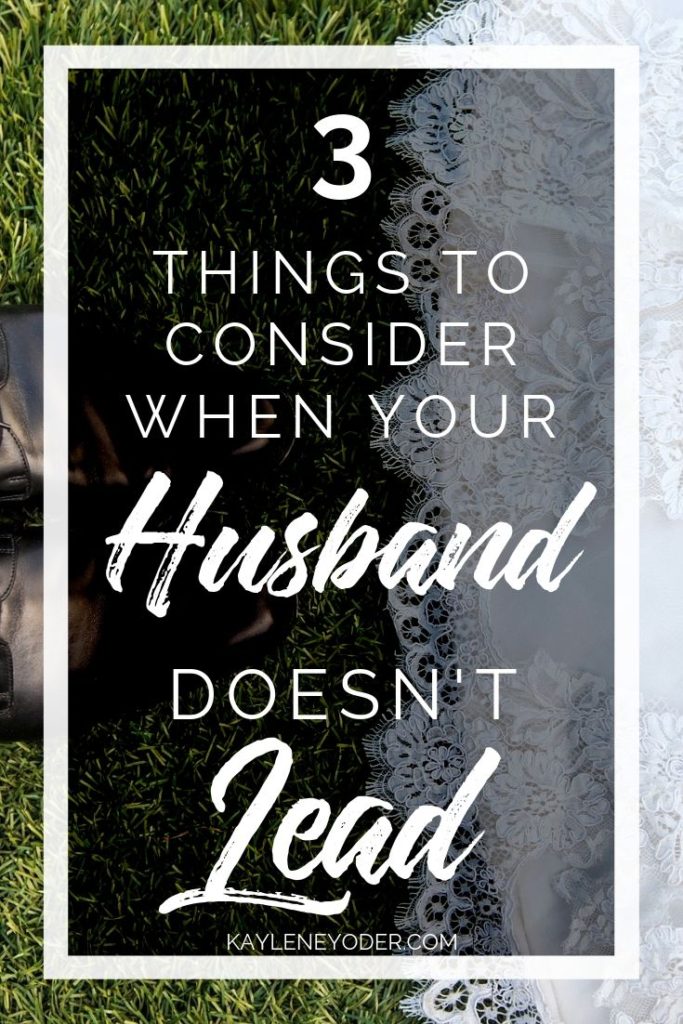 At first, I was disappointed. I never voiced it, but I'm sure he felt it. As time wore on I wished he would, you know, "step it up". "Just get out that Bible and start reading out loud. How hard can it be?" were my thoughts.
As thoughts would have it, one built on another and they ended up a little indignantly with this, "How can I biblically submit if my husband isn't leading the way he's supposed to?"
Yeah. That's when my spiritual brake lights blazed red and I recognized the bitterness and contention that had started taking root.
Here are a few things I learned in regards to the fact that spiritual leadership isn't always cut and dried, and that I still need to honor his position as leader.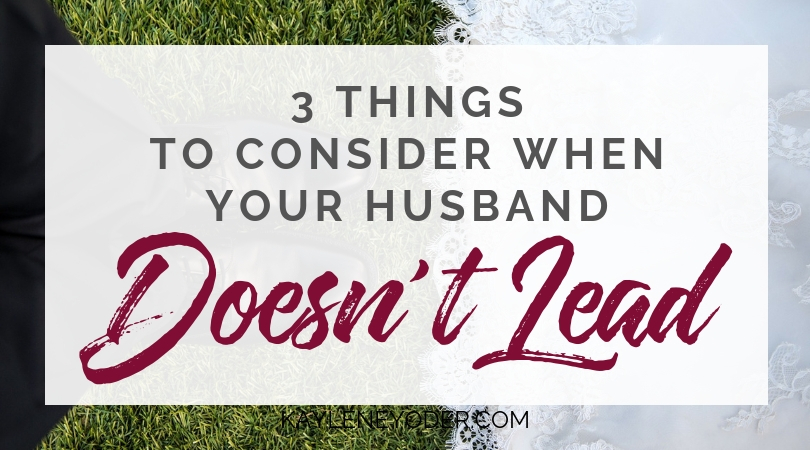 When your husband doesn't lead the way you think he should
1.

If my husband doesn't read the Bible to his family, I can.
We can read in Deuteronomy 11:19-21 how we are to present God's word to our family.
"Teach them to your children, talking about them when you sit at home and when you walk along the road, when you lie down and when you get up. Write them on the door-frames of your houses, and on your gates, so that your days and the days of your children may be many…"
I can teach them. I can talk about them and I can put them on our walls.
There's no arguing that having daddy read the Bible has a huge impact on children. But, in my experience, while my husband doesn't instigate deep and regular conversations about theology, when we ask him a question about something in the Bible, guess what? He has the right answer or goes to find it! He is still prepared to give testimony pointing us toward truth and light.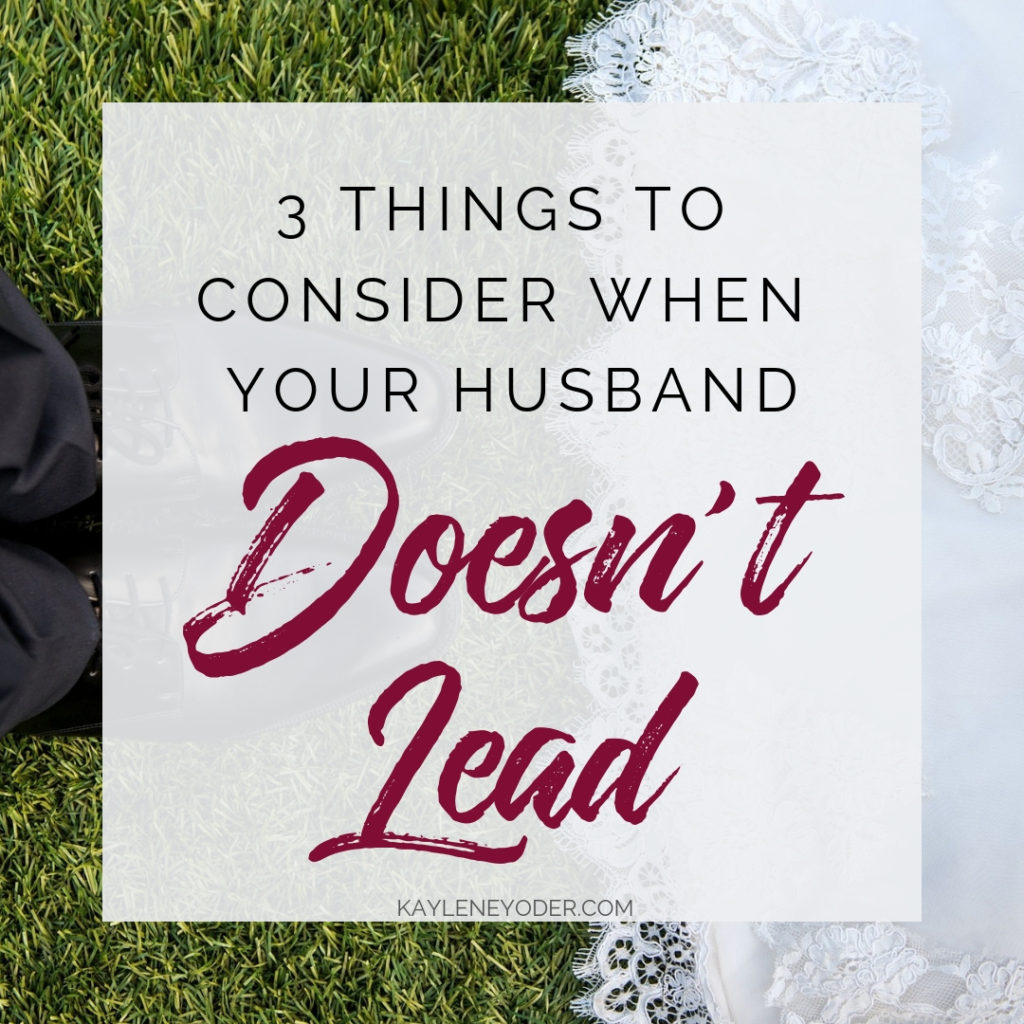 2.

My husband may not be as well versed in the Bible as I am, but that doesn't make his faith or his leadership illegitimate.
He meets God in different ways than I do. He has been given a different measure of faith than I have. None of that disqualifies his walk with Christ.
My husband is an avid outdoors-man. He meets God in the tree stand as much as I do over my morning coffee. He talks with God while drowning worms…err, fishing, in the same manner I do when I'm folding laundry or browning hamburger.
He takes me and our children on hunting and fishing adventures. We have had great conversations during those times. In that, our children are learning that God is a personal God who can be reached wherever, whenever and however.
I like that they have that view of God.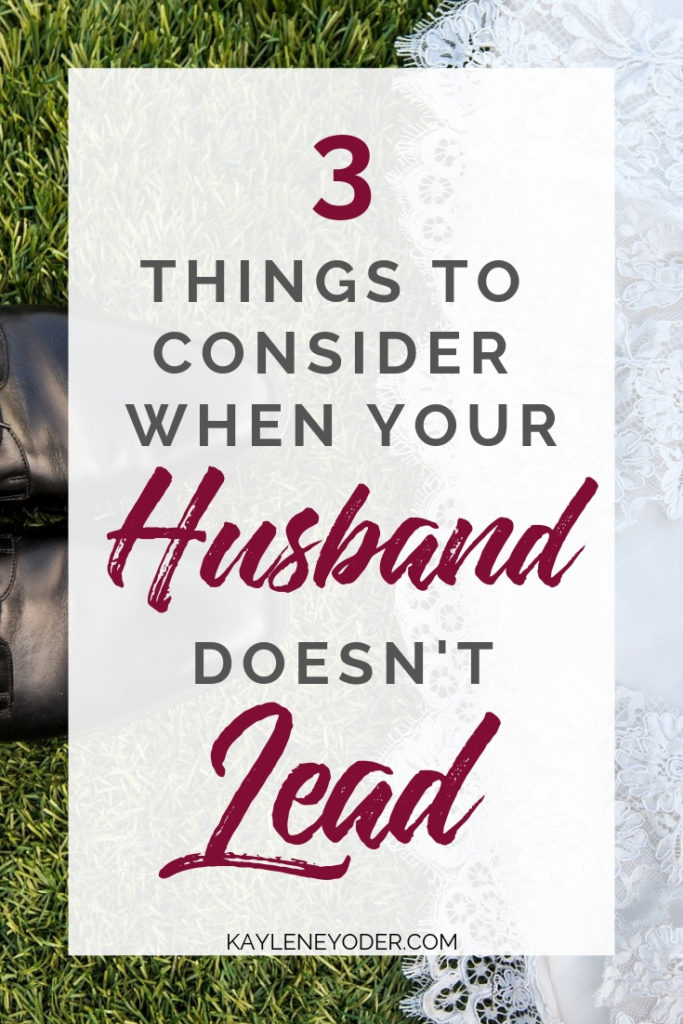 3.

It's not scriptural to expect him to lead in a way that works for other men.
No, it really isn't.
Am I suggesting we just roll over and give up? No. That is not what this is about. It's okay to have biblical expectations of our husband. God put those in place. But we also need to realize our husband needs to nourish a relationship with God first, so he can lead through the way the Spirit leads them.
Let's not get in the way of that.
Extending grace, lifting him in prayer regarding the area of his spiritual leadership, and asking God to minister to his heart, has proven greater results than when I've tried to guilt or pressure him into leading in ways I think he should.
What are some ways you have learned to encourage your husband in his spiritual leadership? I have found this spiritual discipline to be beneficial as well.
This article was first seen on Christian Wife University.
FREE Sample Ebook!


Exclusive Free offers are available to Kaylene Yoder subscribers. By requesting this free Bible study you will begin receiving our weekly Monday Freebie email. Unsubscribe at any time.