Friends – fellow believers and worshippers of Christ,
We are at a crossroads.
In just a couple weeks we'll flip the last page on the calendar to say farewell (and maybe good riddance?!) to 2016. Then it's hello 2017 . . . and hang on for the ride!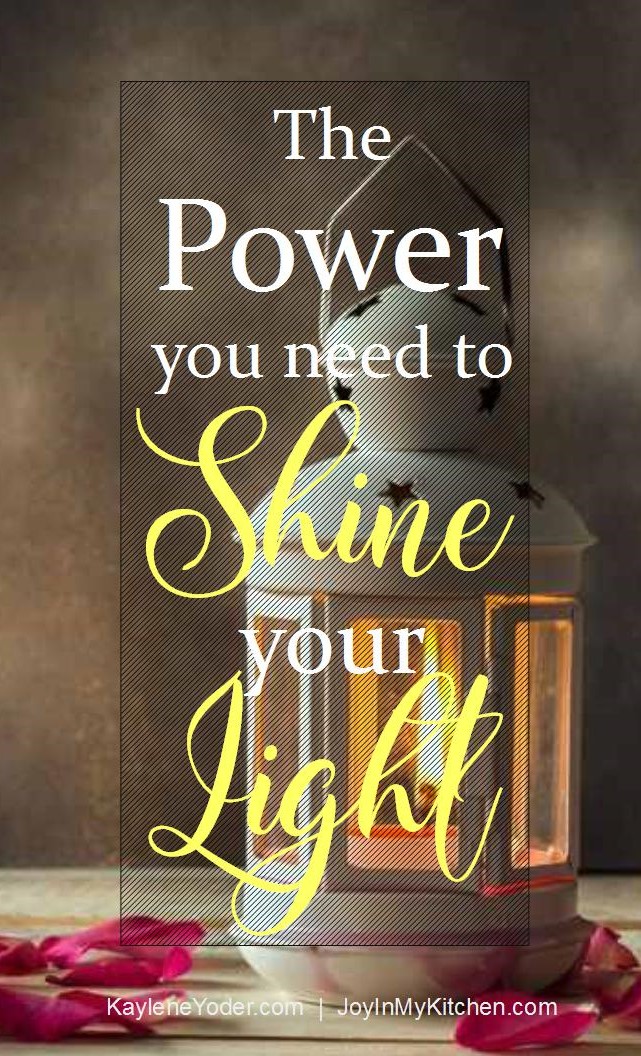 Whether you greet the new year as a welcome opportunity for new beginnings or merely another step in the inevitable march of time, God has given you life at this time in history so that you can make Him known.
Let your light shine before men in such a way that they may see your good works and glorify your Father who is in heaven.
Matthew 5:16
God has a set of good works designed specifically for you to accomplish this year! (Ephesians 2:10) And keep in mind that the goal is not for people to recognize the work you do. The goal is to point people to the goodness and glory of God.
There's only one way you can shine your light to direct the eyes of those around you toward God.
You have to live under the influence of the Holy Spirit.

Luke 6:45 says,
The good man out of the good treasure of his heart brings forth what is good; and the evil man out of the evil treasure brings forth evil; for his mouth speaks from that which fills his heart.
Therefore, you must keep careful watch over your own heart, continually submitting to the Spirit's guidance.
You cannot neglect your own personal heart care if you're going to live by the power of the Holy Spirit and shine your light for Jesus.
3 Ways to Watch Over Your Heart
Fill your heart with the knowledge of God – READ SCRIPTURE

Train your heart to think God's thoughts – MEDITATE ON SCRIPTURE

Submit your heart to the control of God's Spirit – PRAY SCRIPTURE
Would you join me in preparing to shine the light of hope in Jesus during 2017?
Let's pray that the Holy Spirit would grow his fruit in our hearts. I'll even send you a calendar of Scripture to help you do that. Just click the image to be taken to JoyInMyKitchen.com where you can claim your free copy.
Shine your light brightly this year,
'Not by might nor by power, but by My Spirit,' says the LORD of hosts.
Zechariah 4:6

Abi is an ordinary wife and mom serving an extraordinary God. She spends her days loving her husband and keeping up with their 5 colorful, noisy kids. At the end of the day she looks forward to a quiet walk or a warm cup of tea and a good book. Abi blogs at Joy In My Kitchen to inspire you to glorify God and enjoy life with your family. You can also find her on Facebook and Pinterest.
(Visited 1,443 times, 1 visits today)