Forty-five minutes of crying, screaming and pounding her pillow. All because she couldn't snap a button on her shirt.
This has become our new norm in the house, her fits and tantrums have become super charged by emotions and it takes forever to calm her down.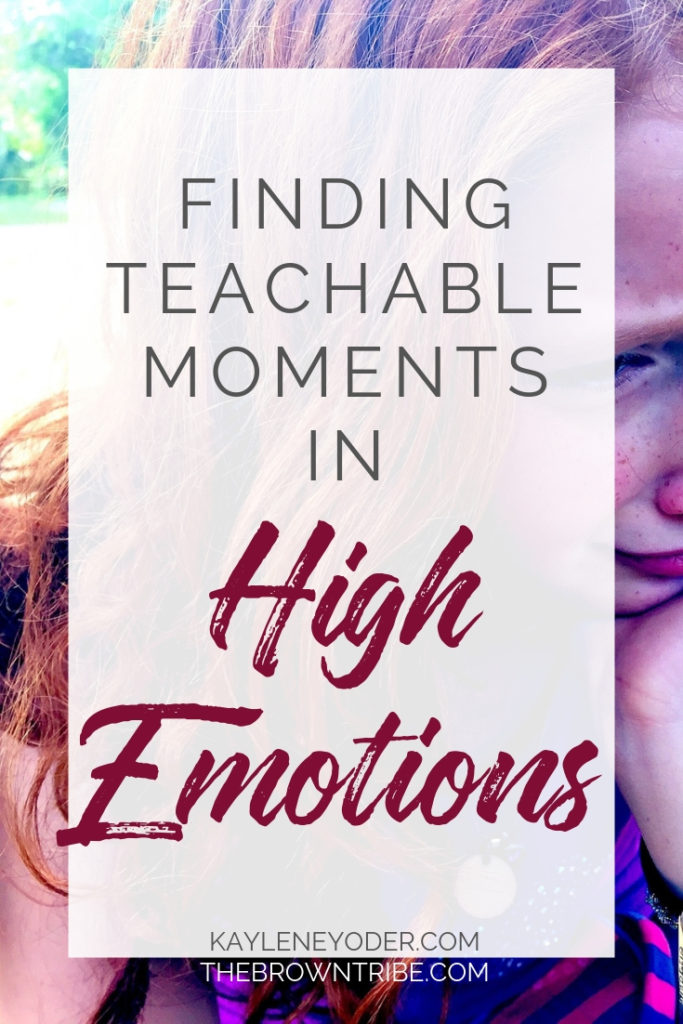 When this started, we were blind-sided and speechless.
We had no idea what to do, and quite frankly we were frustrated. Nothing traumatic happened. Nothing changed in our house. We still expected kindness, gentleness and first-time obedience.
It wasn't a gradual shift in how she handled stress. We were smacked with a 2×4 one day with the biggest tantrums we'd ever seen.
And they were all rooted with emotional outburst.
For two parents who aren't super emotional and value reason, we were completely outside of our element.
We wanted to say things like, "It's not a big deal, just move on." And we did say those things which made her emotional outbursts worse. We had no idea what to do or say and we were quickly losing our cool.
And then I read Hebrews 12:12-15,
"Therefore lift your drooping hands and strengthen your weak knees, and make straight paths for your feet, so that what is lame may not be put out of joint but rather be healed. Strive for peace with everyone, and for the holiness without which no one will see the Lord. See to it that no one fails to obtain the grace of God; that no "root of bitterness" springs up and causes trouble, and by it many become defiled."
I realized I was weary.
I was weary of the drama in the house and because of little things that in my mind were quite ridiculous.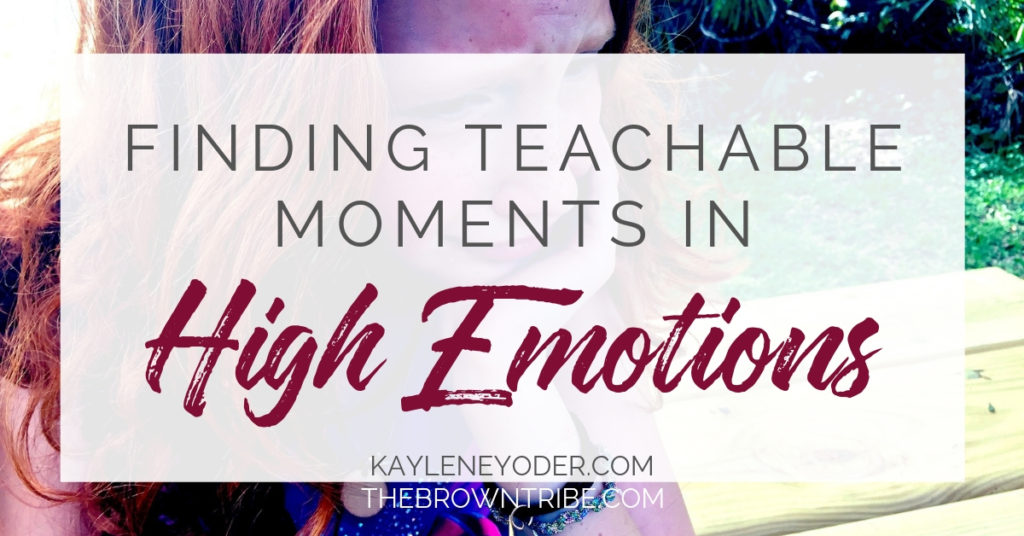 However, I also realized I was on the verge of being bitter toward my daughter's emotions. I didn't understand why she was making making such a big deal out of the smallest things.
This was a teachable moment for me.
God used this verse to produce gentleness in me toward my daughter. Even though I'm not an overly emotional person, she is. Even though I don't understand it, she feels things much more deeply than I do.
I need to learn that and how to deal with that.
It is not wrong for her to feel things deeply, however what she does with those feelings can be wrong. Therefore I began to listen to what she cried out during her tantrums. These were the things that needed to be addressed.
How to Walk Your Daughter Through High Emotions
We drew boundaries for her tantrums, of course. Things like no kicking the wall and throwing fits in her room only (not public areas). If she happened to tear all her clothes down from the closet or mess up the toys and books in her room, then she got the privilege of cleaning it all up by herself. If she broke anything, she got the privilege of throwing it away herself.
I want her to know that she can feel her emotions, but that there can be consequences to how she handles them. So I don't impose a ton of rules on her during her fits.
However, when I hear certain things like, "I hate my Mommy! I hate my brother! My Daddy doesn't love me!" I immediately go into her to room to talk about her words and the lies she's believing or saying in them.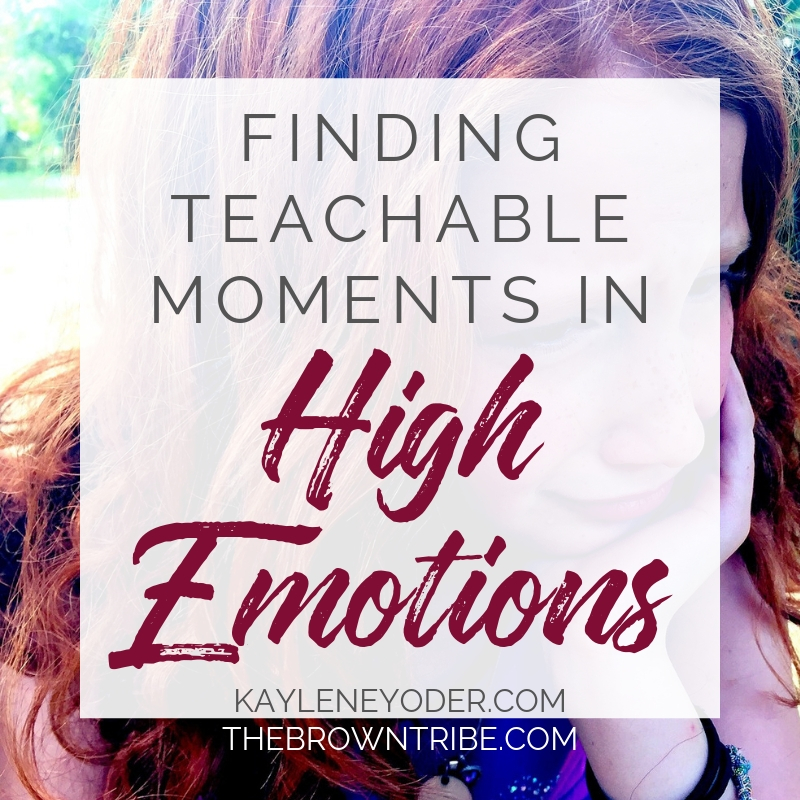 Her teachable moments in all these tantrums is us leading her to the truth of the Gospel.
The truth that Jesus loves us enough to bear our sins. That because of this love, we ought to love others and that means with our words too.
We also talk about self-control in our anger or hurt, however we know that the Spirit works the fruit of character in her over time.
We always end our talks with praying together for her feelings, her behavior, but that God would grow her to trust in Him and that she would grow in His grace.
[bctt tweet="I pray that God will grow my daughter to trust in Him and grow in His grace. @hollythewoo"]
In all this, I pray on my own as well. I pray for gentleness in my tongue and spirit when we talk during or following a tantrum.
I pray for God to keep the softness in her spirit. I know that He will turn it into something truly amazing and good.
She feel things deeply and is currently learning how to handle that, but she is also the most compassionate person I've ever met. She brings life and light to our home because she loves deeply as well.
She is such a gift, even in the hard moments of navigating strong emotions.
I praise God for her.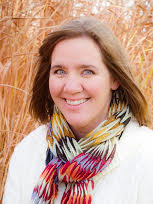 Bio: Holly currently lives in Nebraska with her amazing & godly husband, sweet & smart 4-year old daughter & joyful 2 year old son. She is a stay-at-home mom who serves with her local MOPS group. She writes at The Brown Tribe for the purpose of discipling and encouraging women and mothers. In her spare time she enjoys coffee, photography, exploring the culinary craft, helping combat human trafficking through awareness and is currently writing her first book. You can follow along with Holly on Twitter, Pinterest, Google+, and Instagram.
Pray 7 Sample Prayers!


Exclusive Free offers are available to Kaylene Yoder subscribers. By requesting this free Bible study you will begin receiving our weekly Monday Freebie email. Unsubscribe at any time.